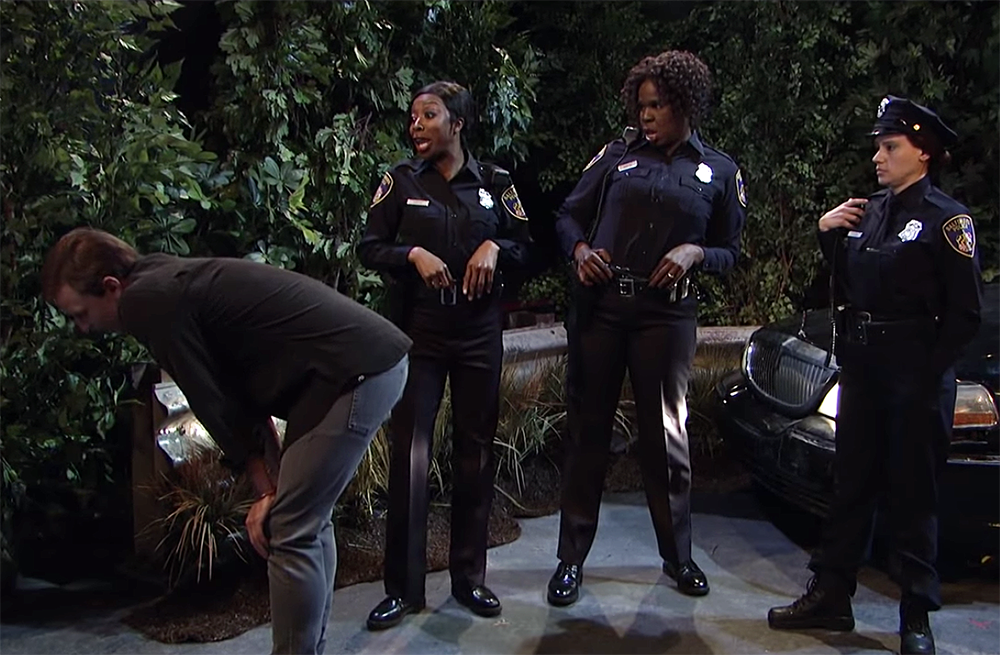 Saturday Night Live
We have seen Kate McKinnon do a Baltimore accent before. There was her Sturdy Barb cameo on Weekend Update, in which her character talked about clocking in time at her job at BWI Airport.
But the Baltimore presence was a bit more blatant in a Saturday Night Live sketch this past weekend starring McKinnon, Leslie Jones, Baltimore native Ego Nwodim, and host Seth Meyers. The three SNL cast members played Baltimore police officers who took their investigative instincts to an entirely new level during a traffic stop.
"You have the right to remain silent," Nwodim said to Meyers. Adds Jones: "And anything you say or do may be held . . . against my body."
Nwodim, a graduated of Eastern Technical High School in Essex, clearly has a natural Baltimore drawl and we're also impressed with McKinnon's version (though there pay be a bit of some Philadelphia-ese mixed in there).
Not surprisingly, it looks like the "Thirsty Cops" sketch was the brainchild of Nwodim and she took to Instagram to thank SNL staff and particularly Jones, aka her P.I.T., or "partner in thirst."