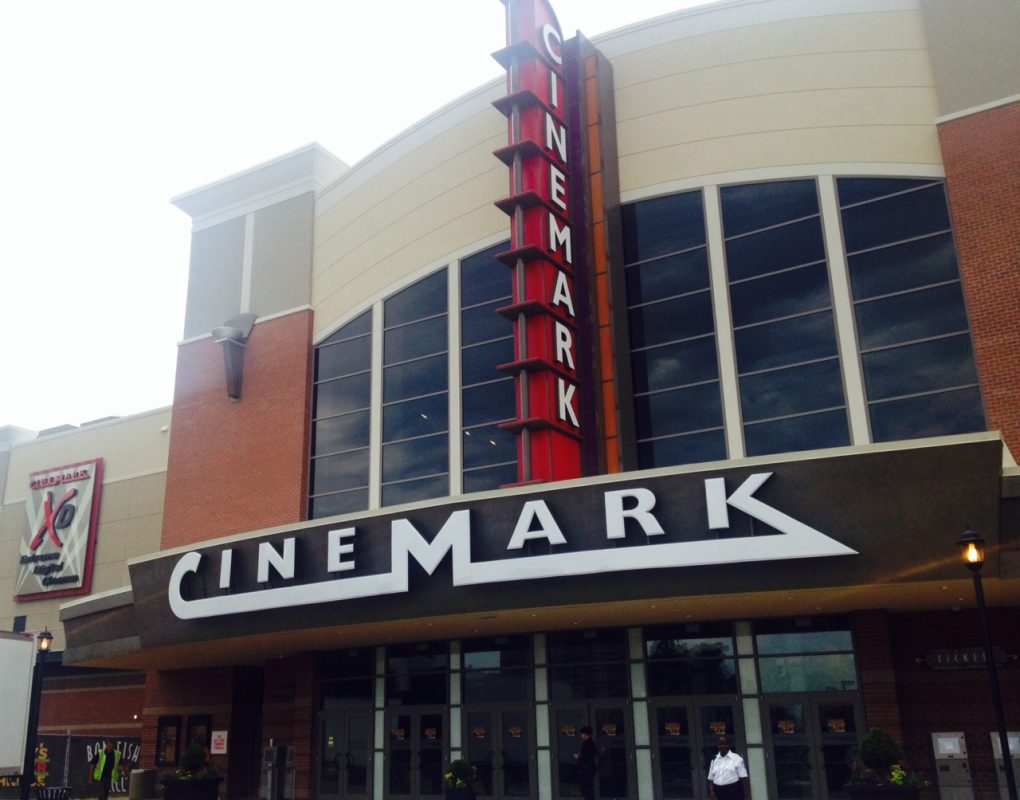 Ron Cassie
The movies return to downtown Towson in a big way Thursday with the opening of the Cinemark Towson and XD theaters and a throwback double-feature featuring the Rise of the Planet of the Apes and new Dawn of the Planet of the Apes—officially opening Friday— for one price.
The 15-screen multiplex will anchor the new $85 million Towson Square entertainment center developed by the Cordish Companies and Heritage Properties on Joppa Road, just east of the Towson circle, and has eight new restaurants in the works. The state-of-the-art Cinemark project offers four smaller, 150 to 160-seat theaters for indie and art house films, more mid-size and larger theaters, and also includes a 70-foot, floor-to-ceiling, 2D and 3D auditorium for summer blockbusters like the new Transformers movie.
Downtown Towson has seen more than $800 million in recent private investment, including 2,600 apartments and townhomes, according to a county press release, new corporate headquarters, an expansion of the luxury shopping wing at Towson Town Center, and coming Towson Row project.
Baltimore featured Towson's ongoing development projects in June story, "Boom Town."
"With Cinemark's opening at Towson Square, downtown Towson adds an exciting entertainment destination to its lively mix of shopping, restaurants, luxury apartments, townhomes and offices," said Baltimore County Executive Kevin Kamenetz. "Towson's great demographics and central location make it a perfect fit for one of the largest movie theatre operators in the United States. We're thrilled Cinemark chose downtown Towson to premiere its new Reserve Level concept, which includes a full bar and lounge and VIP seating."
James Meredith, head of marketing and communications for Cinemark, said the company also plans to eventually screen concerts, Broadway musicals, sporting events, and Metropolitan Opera performances at the Towson venue. Cinemark Towson also offers reserve-level seating in five theaters. Officials predict the theaters may draw as many as 1 million moviegoers annually.
Included among the dining fare is a self-service, cafeteria-style option, complete with state-of-the-art butter stations (which has us really excited).