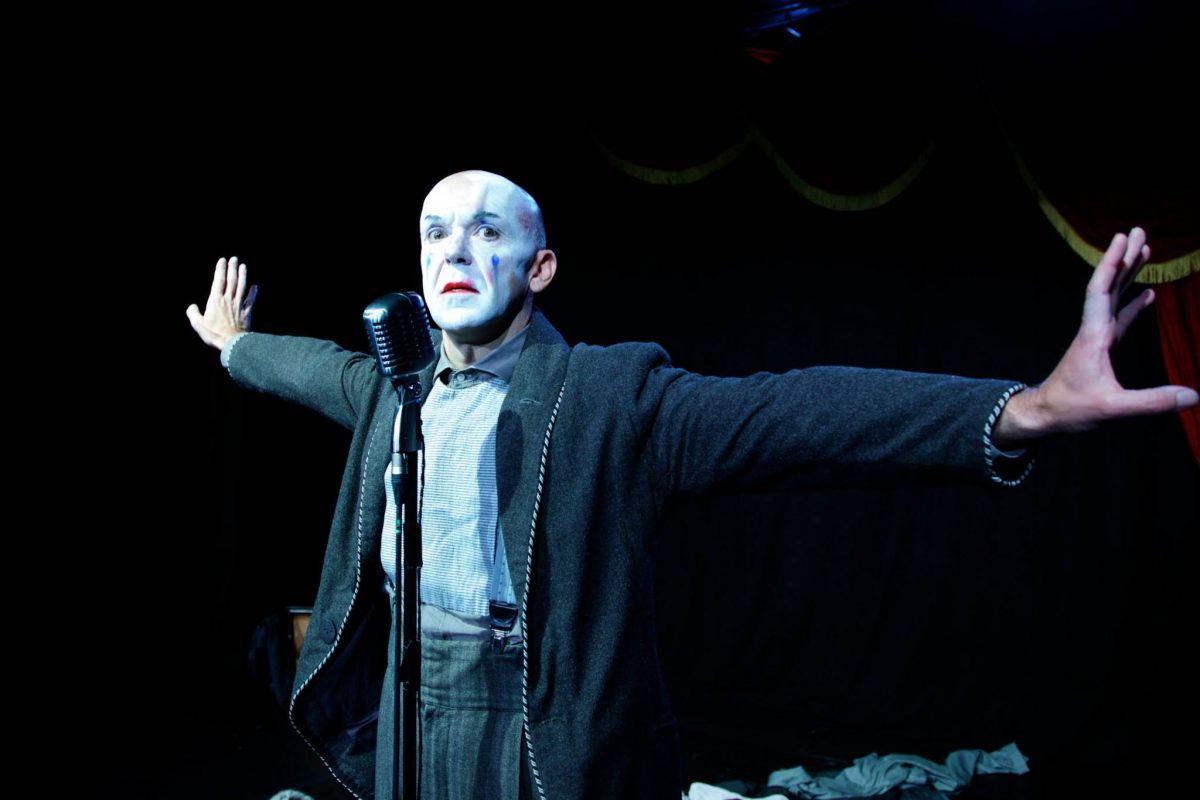 Charm City Fringe
Performers from across the continent will make Baltimore their stage for 11 days during the seventh annual Charm City Fringe festival, which kicks off on November 1. New and experimental theater—featuring more than 20 shows, from comedy to a one-man cabaret. Festival headquarters will be at Mount Vernon Marketplace, where fans can get tickets and get festival schedules. Here are our picks for six not-to-miss performances and events.
Launch Party
The opening night kickoff will be from 7 to 10 p.m. November 1, with festival preview performances, music, art installations, light fare from Maiwand Grill, and drinks. Marble Bar, Congress Building, 306 W. Franklin St.
Beaver Dreams
Charm City Fringe is officially an international theater festival. This year, Lost & Found Puppet Co. from Montreal will perform its brilliant, bizarre show Beaver Dreams. Nominated for five Frankie Awards, this production uses puppets and live acting to tell the story of a group of humans and beavers who live near the same pristine lake, deep in the the Quebecois forest, and share the same nightmare: commercial development springing up nearby that's threatening the natural world. 322 N. Howard St.
The End of Things
Three Princes Theatre will present their world premier of The End of Things, taking the audience on six journeys through failing relationships and an impending apocalypse (as in, an actual threat to planet Earth . . . but also, of course, its metaphorical implications). The show uses monologue, vignettes, and imagery to weave together these vignettes of love and love lost. Downtown Cultural Arts Center, 401 N Howard St.
I Know It Was the Blood: The Totally True Adventures of a Newfangled Black Woman
Tara Lake, a scholar, vocalist, performer, and historian will present her one-woman play I Know It Was the Blood: The Totally True Adventures of a Newfangled Black Woman, which won an Artist's Choice Award this year at the Chicago Fringe Festival. Dramady musical (with poetry interspersed throughout) takes us back to the 1980s and '90s and into the world of an African-American Jersey girl's coming-of-age. 322 N. Howard St.
33 (a kabarett)
Big Empty Barn Productions will present its one-man production 33 (a kabarett), written and performed by Bremner Duthie. Set in the ruins of a cabaret theater, the show references the experimental form of theater known as Kabarett, which satirizes the audience and was performed in Germany until the Nazis rose to power and suppressed the shows and performers, most of whom ended up in concentration camps. In this show, all the actor's fellow performers have already disappeared, leaving him alone on the stage to perform the pieces from the missing ensemble members himself. Downtown Cultural Arts Center, 401 N Howard St.
The Male Gaze
BlueShift Dance focuses on "the male gaze" in their new show by performing dance pieces created for specifically for them—and about them—by the men in their lives who love them. The lens shifts from sexual object to deep love as the show moves through complex and varied emotional landscapes. Downtown Cultural Arts Center, 401 N Howard St.