News & Community
The Newcomer's Guide
How to eat, drink, play, and live like a local.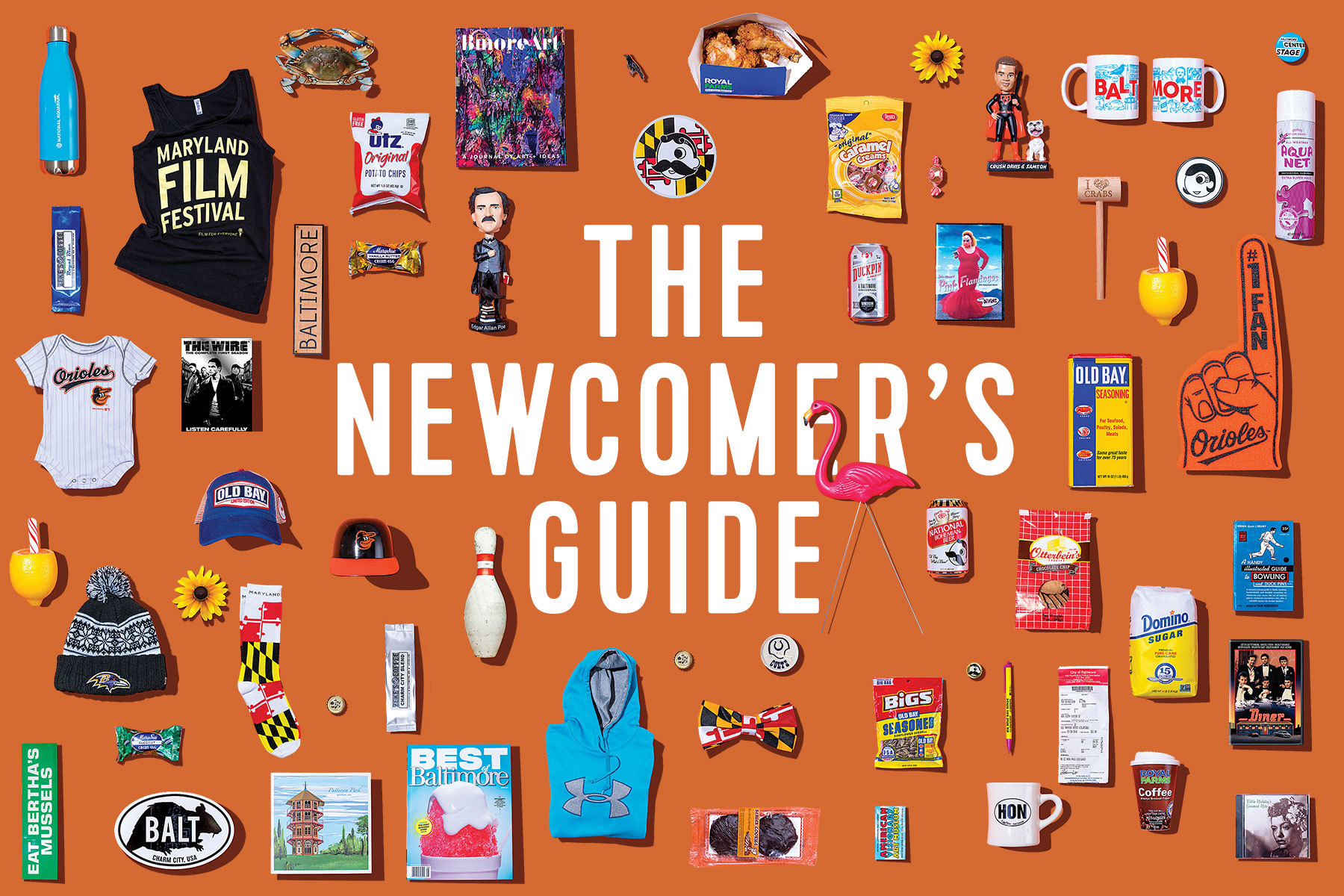 Welcome to the greatest city in America. Earlier this year, The New York Times named Baltimore one of the top 52 places to visit in 2018—in the world. And we couldn't agree more. Over the past few years, our mini metropolis-that-could has been in the midst of a major renaissance, mingling its storied history, working-class character, and small-town grit with vibrant, big-city culture. Even in the face of adverse headlines, there's an undeniable energy brewing on nearly every corner of this city, and for that, we say there has never been a better time to get to know Baltimore. Whether you're a day-trip tourist, brand-new resident, or lifelong local, there's always something new to discover in Charm City, from our trendy restaurants and top-tier art museums to our beloved sports teams and close proximity to the great outdoors. However long you've been a Baltimorean, consider this your welcoming committee. So dig in—and then get out there.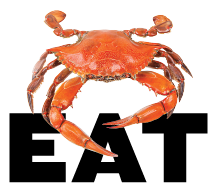 From old-school specialties to piping-hot new restaurants, there are few better ways to get to know a city than through its food.
Bucket List Bites
Put these iconic Baltimore dishes at the top of your list.
Queso fundido at Clavel
One dip of your house-made chip into this simple cast-iron skillet of molten cheese with crumbles of smoky chorizo and you'll be hooked for life. The trendy mezcaleria and taco bar's bubbling beaut is considered a starter, but it will make your entire meal.
Crab cake at Faidley Seafood
The ultimate introduction to our state crustacean comes in the form of Faidley's crab cakes. Open since 1886 inside the historic Lexington Market, this family-run stall still makes them by hand with nearly half a pound of Maryland crabmeat and a dash of Old Bay.
 Pit beef at Chaps
Every region has its own barbecue. Charm City has pit beef—and Chaps. At this roadside shack, the local delicacy has been perfected with tender grilled bottom-round roast sliced to order and served on a Kaiser roll with raw onion and horseradish sauce.
Fried Chicken at Royal Farms
Don't scoff as you pull into the parking lot of this Charm City convenience chain. RoFo is where you go for "world famous" chicken that's everything fried poultry should be: crispy, tender, and—yes—heralded by Food & Wine.
Corned beef sandwich at Attman's Deli
Only a few classic delis remain in Baltimore. On Corned Beef Row, join the hungry throngs who, for 103 years, have lined up at this local legend for melt-in-your-mouth corned beef, piled high between house-made rye with spicy mustard.
Old Bay caramel ice cream at The Charmery
If Maryland had a state spice, it would obviously be Old Bay (see right), and you haven't lived until you've eaten it in caramel ice cream at this Hampden creamery known for its one-of-a-kind flavors. Order it in a homemade waffle cone to look like a total pro.
The Popular at Matthew's Pizza
You don't survive 75 years in the pizza business without doing something right. We'd be hard pressed to find fault in the aptly named "Popular" pie at this East Baltimore institution, made with a heap of mozzarella and homemade red sauce on a buttery deep-dish crust.
Cap'N Crunch French toast at Blue Moon Cafe
This atypical take on the breakfast staple comes encrusted in crunchy cereal, doused in sugar, and sprinkled with fresh berries, causing daily lines to wrap around the Fells Point joint. Trust us—it's worth the wait.
 Snowball at Snoasis
When the mercury climbs, think shaved ice, with this popular snack stand treat—egg custard with marshmallow for true locals—being the ultimate relief from warm weather. It will keep you cool through the hottest of Maryland summer days.
Dangerously Delicious Pies
This is not your grandmother's apple pie. Rodney Henry is the mad scientist of buttery flaky pastries, and his creative combinations turn classic crusts to an 11. Go with the Baltimore Bomb made with decadent Berger cookies.
Utz Chips
These Pennsylvania potato chips aren't made in the Land of Pleasant Living, but in the 1920s, Baltimore was the first major market to accept the paper-thin spuds. We'll consider ourselves their number-one fans for centuries to come.
an ode to old bay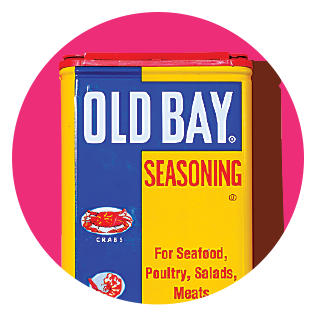 Stop what you're doing and assess your pantry. Forget the salt and pepper—do you have a tiny red, yellow, and blue tin marked with two little words: Old Bay? If not, put down these pages and head straight to the store. This seafood seasoning is a Baltimore requisite—and it's not just for shellfish. Of course, the spice-cabinet star is king on crabs, but true Charm City slickers sprinkle it on fried eggs, shake it on popcorn, use it on the rim of Bloody Marys, and always, always add it to their French fries. We've even been known to take it with us when we travel. And when we do find it sitting on a table or behind the bar of an out-of-town restaurant, we instantly feel at home.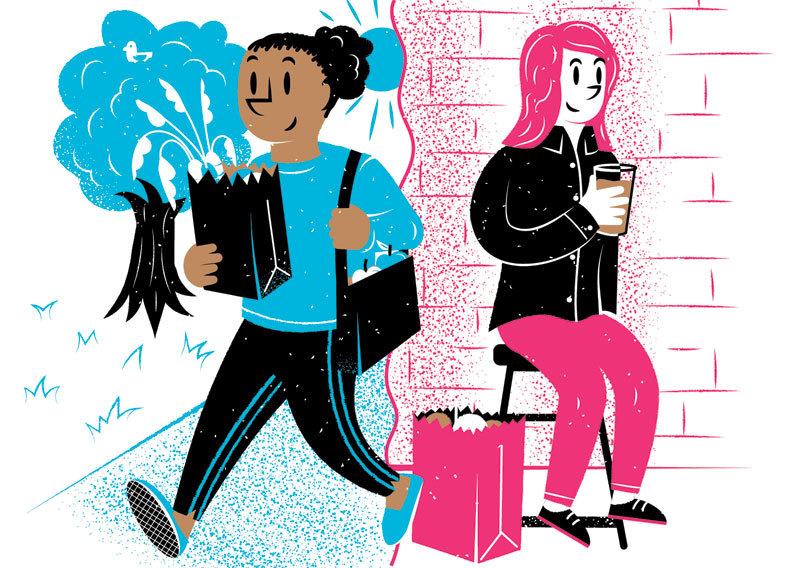 To Market
Whether you're looking for farm-fresh produce or an old-school stand hawking hand-sized oysters, Baltimore has a bounty of hip and historic outdoor and indoor markets for your every need.
INDOOR
Belvedere Square Market
529 E. Belvedere Ave.
Satisfy all cravings at this North Baltimore market featuring smoked meats, artisanal cheeses, krauts, kimchis, and organic chocolate.
Lexington Market
400 W. Lexington St.
At 236, the country's oldest public market is home base for Bmore essentials like Faidley's crab cakes, Connie's chicken and waffles, and chocolate Berger slabs.
Mount Vernon Marketplace
520 Park Ave.
Eat your way around this bustling food hall with worldy eats like dumplings, poutine, noodle bowls, and the city's best shrimp salad sandwich.
OUTDOOR
Baltimore Farmers' Market & Bazaar
Holliday & Saratoga Sts.
Sundays start beneath the Jones Falls Expressway with fresh produce, flowers, and Blacksauce Kitchen breakfast sandwiches. Apr.-Nov.
32nd Street Farmers' Market
E. 32nd & Barclay Sts.
Waverly's Saturday-morning ritual is one of the only local markets that operates year-round. Regulars stock up on homemade granola, pickled veggies, and decadent desserts.
Fells Point Farmers' Market
S. Broadway & Thames St.
From May through November, spend your Saturdays at the fresh-faced Broadway Square for fruits and veggies, iced coffee, and vegan baked goods along the cobblestone streets.
CONFECTIONARY face-off
BATTLE OF THE COOKIES
When it comes to Baltimore's two most beloved cookies, everyone has their own winner.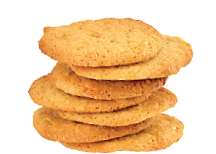 Otterbein's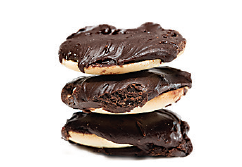 bergers
AGE
KITCHEN HEADQUARTERS
Personality Profile
Classic cookies in a variety of flavors, including sugar, chocolate chip, and ginger
Shortbread cake on the bottom, hand-dipped dark fudge on top
Calories
Salient Features
Thin and crisp
Dense and heavy
Perfect Partner
Packaging
Red-and-white-checked bag
Paper carton with cellophane top
Where to Buy
Greatest Hits
Baltimore's food scene is hotter than a wood-fired oven. From soul food to French fare, dine your way through the best old- and new-school eateries our city has to offer.
oldies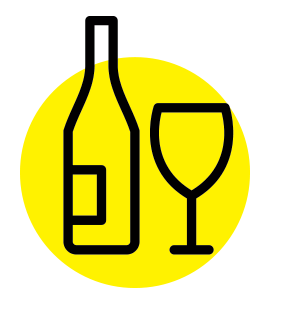 Petit Louis
4800 Roland Ave., 410-366-9393
For a surefire hit, stick with a Foreman Wolf restaurant, but especially this traditonal French bistro in Roland Park. With a certain je ne sais quois, the wine list is expansive, the service is first-rate, the ambiance is luxe, and the food is the best thing this side of the Seine.
The Prime Rib
1101 N. Calvert St., 410-539-1804
Don't even bother to read the menu at this timeless Mt. Vernon steakhouse. Your order? A martini, the "famous" potato skins, and, of course, the signature prime rib. Just be sure to tip the evening's expert piano player on your way out.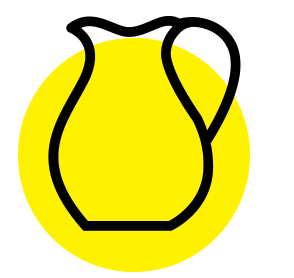 Tio Pepe
10 E. Franklin St., 410-539-4675
Leave your agenda at the door of this grand dame of Charm City Spanish cuisine whose subterraneanous lair hasn't changed since the 1960s. Plush red booths, huge paellas, and sangria pitchers are reason enough to bring friends— and stay awhile.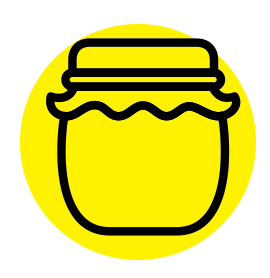 Woodberry Kitchen
2010 Clipper Park Rd., 410-464-8000
It seems like every new restaurant claims farm-to-fork status, but at this 11-year-old James Beard winner, they actually mean it. Thanks to chef Spike Gjerde, nearly every ingredient is local and tastes like a trip to the farm. Add their Snake Oil hot sauce to any dish.
newbies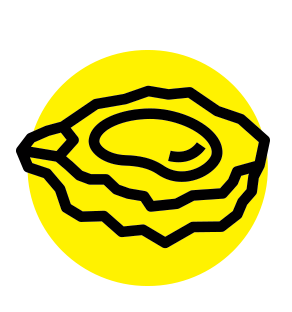 Dylan's Oyster Cellar
3601 Chestnut Ave., 443-759-6595
If you're unfamiliar with the Chesapeake Bay's beautiful bivalves, the good folks at Dylan's are here to help. After a round of half shells, consider a coddie (or two), aka the "poor man's crab cake," served with Saltine crackers and an addictive dijonaisse.
Ekiben
1622 Eastern Ave., 410-588-1914
At this farmers' market stall-turned-Fells Point brick-and-mortar, Asian street fare—steamed buns, rice bowls—is a celebration of taste and texture. The Tofu Brah, with slaw and spicy peanut sauce, got a recent shout-out in Vogue.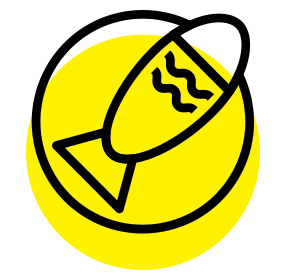 Ida B's Table
235 Holliday St., 410-844-0444
At this new downtown eatery named after legendary journalist and suffragette Ida Bell Wells-Barnett, chef Dave Thomas celebrates the Southern cooking he learned in his grandmother's North Carolina kitchen. His curried fish is one of our favorite new dishes in town.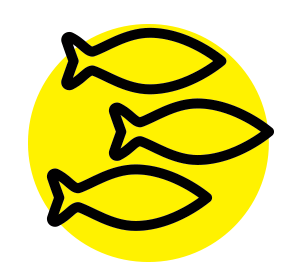 Minnow
2 E. Wells St., 443-759-6537
Brothers Ben and Jake Lefenfeld have created a splash with this little seafood spot in Riverside. Whether you're a sea lover, landlubber, or vegetarian, you'll find something to dig on the well-curated menu. We recommend anything served with smoke or in a tin.
►

We hit the streets of Baltimore to find out how much residents—old and new—know about their city.
Whether you get your fix from craft cocktails and beer, killer coffee, or good-juju juices, there are a number of ways to imbibe in Baltimore.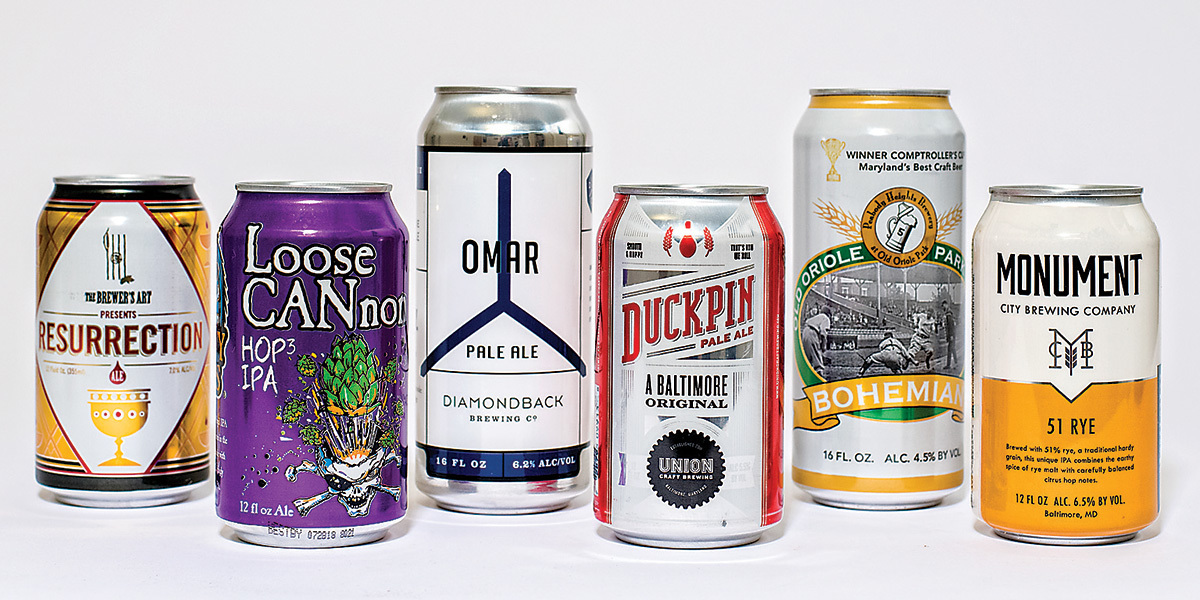 Beers to Behold
The brewing industry is back and booming in Baltimore. Though just a drop in the bucket, these six Charm City suds are worth a sip.
The Brewer's Art
Resurrection
Belgian-beer lovers have been flocking to this Mt. Vernon brewpub for more than 20 years. No draft is more popular than this 7-percent dubbel ale with bold and fruity notes.
Heavy Seas
Loose Cannon
There's a reason why IPAs are the most popular craft beers in America, and this decades-old Halethorpe brewery has nearly perfected it with this hoppy, balanced beer.
Diamondback
Brewing Omar
Brewed in Locust Point and named after The Wire's infamous stick-up man Omar Little, this American pale ale uses regionally grown malt for a creamy beer with notes of stone fruit.
UNION CRAFT
DUCKPIN
Union Craft Brewing brought craft beer back within city limits for the first time in 30 years. The brewery's flagship ale has tropical hops with an easy-drinking 5.5-percent ABV.
Peabody Heights
Old Oriole Park
This local beer incubator shares its space with startup brewers, but their own stuff is stellar, too. Exhibit A: this appealing American pale lager, named after the site's historic location.
Monument
City 51 Rye
This Highlandtown brewery has quickly become a beloved community hub and beermaker of choice. One year after opening their taproom, this debut brew with subtly spicy rye and malt is still a local go-to.
an ode to Boh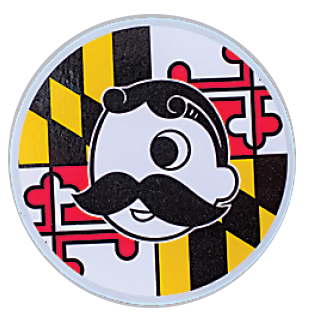 If you're new in town, you might be wondering about the identity of the mysterious mustachioed man winking from all corners of the city. No, he's not the Pringles man, but the mascot for National Bohemian Beer. Even though it hasn't been brewed in Baltimore City in 40 years, Natty Boh, as it's colloquially known, is as synonymous with Baltimore as a pile of steamed crabs. The light, refreshing beer, while not the most complex in flavor, embodies the "Land of Pleasant Living" ethos and is best imbibed in made-for-Baltimore moments such as Orioles games, rooftop hangouts, and sailing on the Chesapeake Bay.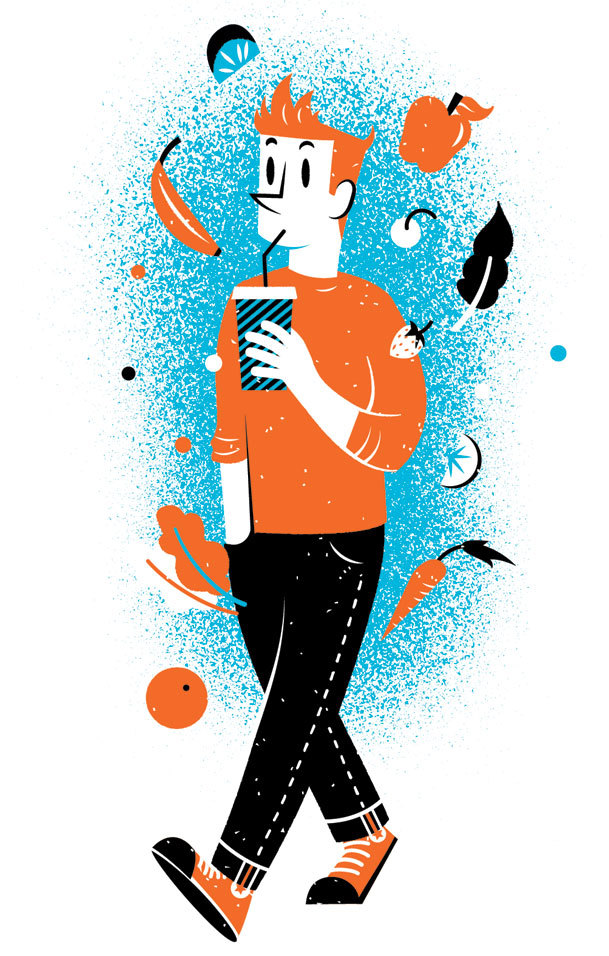 Liquid Health
Curing your hangover or the common cold? These Maryland-made drinks are all goodness and no guilt.
B'More Organic: These on-the-go smoothies don't require a blender and come in appealing options such as strawberry, coconut, mango-banana, and caffé latte (if you need an extra boost).
Gundalow Juice: Found at local fitness events, farmers' markets, and Whole Foods, these nautical-themed juices keep it cold-pressed with fun flavors like Watermelon Waves and Mainstay Green.
Pure Raw Juice: Flu season has been bad this year, so give your immune system a "flu shot" with this Federal Hill and Towson juice bar's lemon, ginger, honey, and cayenne pepper elixir that's essentially liquid magic.
Wight Tea Co.: This local purveyor boasts organic brews that make us swoon, with locally inspired blends such as Baltimore Breakfast black tea and Maryland Mint with a hint of green leaves.
Wild Kombucha: Brewed in Timonium, these good-for-your-gut creations—elderberry, mango-peach, and ginger-grapefruit—taste so good you won't know (or care) that they're fermented.
PERK UP
Cool coffee shops are all the rage these days, and local cafés and roasters offer options for every experience you crave.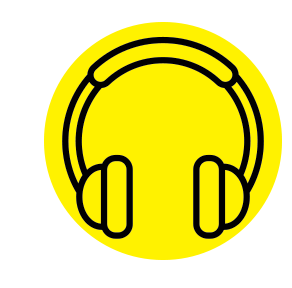 Flip through vintage vinyl
Baby's On Fire
1010 Morton St.
Whether you're jonesing for java or jazz, this Mt. Vernon record store-cum-café satisfies all tastes. Sip Stumptown Coffee while browsing local and national vinyl.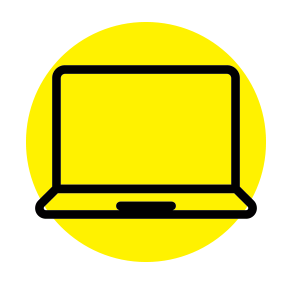 Work with a view
Ceremony Coffee
1312 Point St.
Against the backdrop of the Inner Harbor, this modern coffee shop has window seats for firing off work emails—or enjoying the occasional two-latte lunch.
Start a conversation
Dovecote Cafe
2501 Madison Ave.
The mantra of this Reservoir Hill hub is "community first, and café second." Its owners use the eatery to spark social change, but whatever the cause: order the peach cake.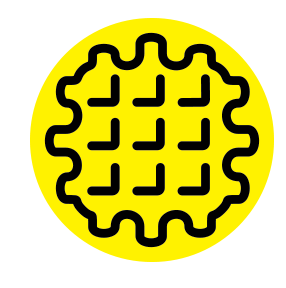 Snack while you study
Order & Chaos Coffee
1410 Key Hwy.
With ample outlets, whiteboards, and local coffee, this Fed Hill hangout is a go-to study spot. Can Belgian waffles be considered brain food?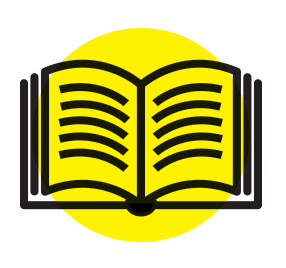 Get lost in a good book
Red Emma's
30 W. North Ave.
This Station North co-op café doubles as a radical bookstore. Peruse the stocked shelves before settling in with a cappuccino or vegan pastry.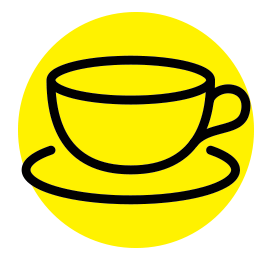 Drink local
Zeke's Coffee
4719 Harford Rd.
Caffeine junkies rave about this Hamilton-Lauraville institution with an on-site roastery. Stop in to sample blends, fill up cold brew growlers, and grab an awesome bumper sticker.
COCKTAIL HOUR
Looking for a classic concoction? Local bars have the tried-and-trues down pat.
Martini
With the just-right ratio of booze to vermouth (and blue-cheese-stuffed olives), the ice-cold 'tinis at Charleston would make the cast of Mad Men proud. 1000 Lancaster St.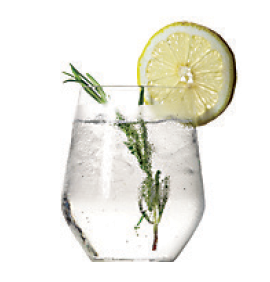 Gin & Tonic
Order G&Ts at Sugarvale with the Baltimore Whiskey Company's Shot Tower Gin and soak up city scenes from the Mt. Vernon speakeasy's outside patio seating. 4 W. Madison St.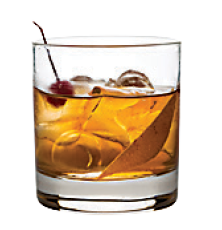 Old Fashioned
With an impressive whiskey list, Blue Pit BBQ's expert bartenders whip up first-rate Old Fashioneds with just a kiss of citrus and sugar (for only $7 at happy hour). 1601 Union Ave.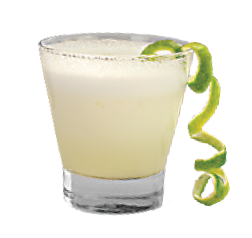 Pisco Sour
After you've had this Peruvian classic at W.C. Harlan, you'll be ruined for all others, as the Remington speakeasy uses yerba mate honey syrup and chamomile flowers. 400 W. 23rd St.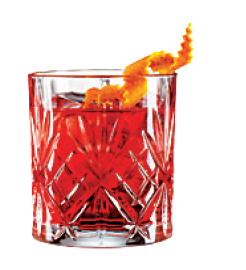 Negroni
Want to jetset to the Italian Riviera without all the travel? This Campari cocktail, stirred to perfection at Gnocco's Brewers Hill bar, will more than do the trick. 3734 Fleet St.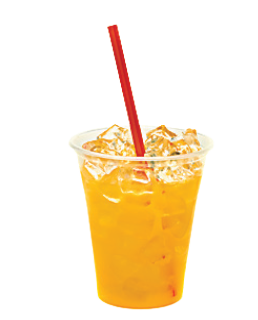 Citrus Special
Invented in Ocean City, the Orange Crush is the unofficial local drink of summer, made with flavored vodka, triple sec, OJ, and Sprite.
---
LIQUOR LAWS
Transplants to Maryland always bemoan the fact that you can't buy booze at grocery stores—but fear not, these local liquor stores will help wet your whistle.
The Wine Source
3601 Elm Ave.
With a large liquor, wine, and beer selection (plus a plethora of charcuterie options), this one-stop shop in Hampden has everything you need for your perfect dinner party or picnic.
Lighthouse Liquors
2701 Lighthouse Pt.
This Canton bodega has an entire wall of craft beer by local and national small-batch brewers, plus a deli for Boar's Head sandwiches and tipple tastings every weekend.
Pinehurst Wine Shoppe
6242 Bellona Ave.
This family-run liquor store has been supplying North Baltimore neighborhoods such as Rodgers Forge and Cedarcroft with well-curated libations for more than 30 years.
---
Be you an avant-garde art lover, a big-screen cinephile, or a foam finger-toting sports fanatic, this city is full of eye-catching sights.
Fine Art
Move over New York, L.A., and Washington, D.C.! Baltimore has become a destination for acclaimed art, with our one-of-a-kind museums offering everything from visionary creations to classical masterpieces for creative newbies and seasoned aesthetes alike.
Unexpected Art | 800 Key Hwy.
American Visionary Art Museum
Nestled on the side of Federal Hill, this mosaic-covered museum serves as a beacon of eccentric Baltimore. But what's inside is even more magical. Browse the permanent and rotating collections for paintings, sculptures, installations, and films by outsider artists, and always expect the unexpected—like a sculpture of Edgar Allan Poe made entirely out of Peeps in The Great Mystery Show through Sept. 2. Make time to swing through the Sideshow gift shop for whimsical works you can take home.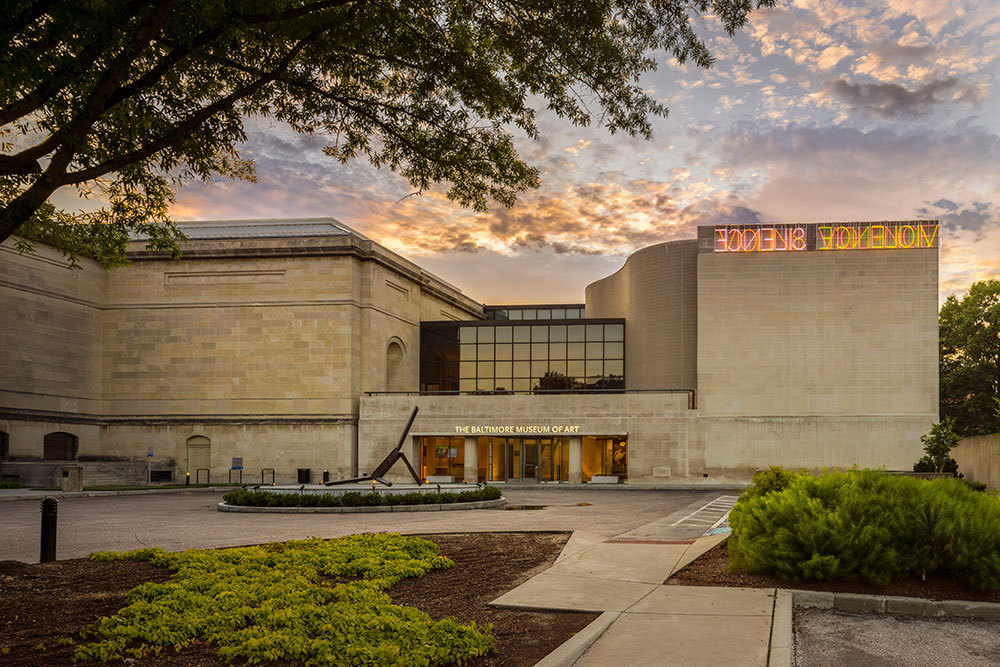 Modern Masterworks | 10 Art Museum Dr.
The Baltimore Museum of Art
Take an afternoon to traverse this world-renowned (and free!) art museum that houses nearly 100,000 items, including the world's largest Matisse collection as part of the splendid Cone Collection. While you're there, be sure to spend some time in the outdoor sculpture gardens and explore the Contemporary Wing, featuring more than 100 works by the likes of Jasper Johns, Andy Warhol, and Robert Rauschenberg. Also attend the Art After Hours series for an artsy night out.
History Lessons | 830 E. Pratt St.
Reginald F. Lewis Museum
After the National Museum of African American History and Culture in Washington, D.C., this treasure trove is the second-largest of its kind on the East Coast. Situated in the heart of downtown, its artifacts, past and present, include a special focus on Maryland. The permanent and rotating collections also include rare books, vintage photographs, and early jazz recordings, as well as vintage portraits of abolitionist Frederick Douglass and modern-day images by photographer Devin Allen.
Worldly Wonders | 600 N. Charles St.
The Walters Art Museum
This internationally renowned (and also free!) museum features art from all corners of the world. Master paintings mingle with antique jewelry, illuminated manuscripts, larger-than-life deity sculptures, and the occasional mummy, with pieces dating as far back as the third millennium B.C. Wander into the Chamber of Wonders, where natural and manmade objects such as rare butterflies and religious trinkets are gathered from around the globe. Use the indoor sculpture court for reflection.
an ode to JOHN WATERS
You'd be hard-pressed to find a celebrity who has had a greater impact on his city than John Waters has had on Baltimore. Films like Pink Flamingos and Polyester—defiantly shocking, gleefully weird, nose-thumbingly irreverent, but always sneakily kind-hearted and accepting—have reflected and influenced the local aesthetic. Obviously, his impact can be felt in mainstream events such as Hampden's yearly HonFest and the enduring popularity of Hairspray. But his embrace of outcasts, rejects, and weirdos—his inherent understanding that these are the coolest people alive—has become part of this town's DNA.
Do It for the 'Gram
Whether you're looking to grab a selfie with Divine or brag about your day at the ballpark, there are places all over town fit for your Instagram feed.
Billie Holiday murals
Take a literal walk down memory lane with tributes to the iconic jazz singer, who once called this her hometown, painted around Upper Fells Point.
BUS Stop
Waiting for your bus has never looked cooler than it does at this Highlandtown corner. The Creative Alliance's sculptural stop begs to be posed with.
RAWLINGS CONSERVATORY
Succulents, galore! With gorgeous greenery, classic architecture, and natural light, it's no surprise that so many people head to Druid Hill Park for wedding and maternity shoots.
Domino Sugars
Catch this sweet landmark at sunset, when its bright red glow lights up the evening sky. Those 650 tubes comprise the second-largest field of neon on the East Coast—but are always #1 to us.
Federal Hill
No roof deck? No problem. Head to the top of this historic hill for a picture-perfect panoramic view of the Baltimore City skyline. It's breathtaking any time of day, any day of the year.
NATTY BOH TOWER
You'll see this charming mug all over town, but nowhere more iconic than atop its own tower in Brewers Hill. Consider it good luck if you catch Mr. Boh mid-wink.
GRAFFITI ALLEY
Embrace your inner model at this constantly changing L-shaped alley, a favorite for fashion shoots and home to a truly incredible array of street art.
GEORGE PEABODY LIBRARY
Amidst the endless stacks of this soaring Mt. Vernon library, you can post the most envy-inducing #productivity shot your friends and followers have ever seen.
Camden Yards
The key to this shot? Make sure both your Bohs and O's are prominently featured. The more orange and black you can fit in the picture, the better.
WATER, WATER, EVERYWHERE!
Synchronized swimming becomes the city's coolest sport during the glittery summer tradition of Fluid Movement at local public pools.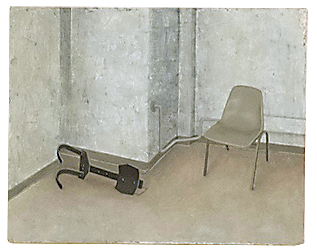 GALLERY TALK
Step outside the museum setting with the city's gaggle of exceptional galleries, including favorites Area 405, C. Grimaldis, Galerie Myrtis, School 33, Terrault, and Y: Art.
---
Lax Legends

Lacrosse has long captivated fans in the Land of Pleasant Living. Centuries before it was designated Maryland's state team sport in 2004, lax, as its locally known, was developed as an all-male game by Native Americans. Today, the now co-ed sport has attained an almost cult-like status at local colleges such as Johns Hopkins University and Loyola University, as well as high schools, where the fast-paced sport (and crazy fan-parents) reign supreme. Whether you're a varsity player or someone who has never picked up a stick, learning the game's ins and outs is a local rite of passage.
---
SPORTS TEAM PRIMER
HOMETOWN PRIDE
The Orioles and Ravens are like religions in Baltimore, so attending games is akin to taking communion. Here's all you need to know to look like a diehard fan, fast.
Ravens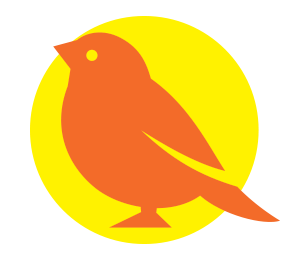 orioles
Pregame Hotspot
The parking lot for its no-joke tailgates, starting as early as 7 a.m.
Pickles Pub for shots of Pikesville and O's-themed tallboys of Natty Boh.
vips
Defense powerhouse Terrell Suggs and hunky quarterback Joe Flacco.
Bubble-blowing, pie-throwing center fielder Adam Jones and puppy-loving shortstop Manny Machado.
Memorization musts
Singing "Seven Nation Army" by The White Stripes; calling "De-Fense!" during defensive saves; shouting "Caw!" wherever you go; telling everyone that Johnny Unitas is the GOAT quarterback.
Shouting "O!" at the beginning of the National Anthem; singing "Thank God I'm A Country Boy" by John Denver during the seventh inning; exclaiming "Ain't the beer cold!" after a win.
Mid-game attractions
The NFL's only co-ed cheerleading squad.
The Esskay Hot Dog Races. (Go mustard!)
Stadium Eats
Attman's corned beef sandwiches (section 119); pit beef and crab cakes (111, 138, 504, 528); Old Bay chicken sandwiches (101, 111, 130, 138, 504, 528). Near Gate B, enjoy happy-hour-priced drinks during the Miller Lite Tavern tent's first hour.
Boog's BBQ by former first baseman Boog Powell (section 96); Polock Johnny's sausages (67); Stuggy's crab mac-and-cheese hot dogs (section 92). The Free State Pub (53) near the bullpen features a bevy of local beers.
INSIDER TIP
There are multiple phone charging stations throughout M&T Bank Stadium.
Bathrooms with two entrances have more stalls.
A PLAY FOR EVERY TASTE
Use this tailored guide to pick your perfect evening at the theater.
BLACK HERITAGE
ARENA PLAYERS
This Seton Hill landmark is one of the oldest historically African-American community theaters in the country, using its intimate stage to shed light on black life.
BIG TIME
Baltimore Center Stage
As a dramatic leader in the region, this Mt. Vernon company offers state-of-the-art, professional productions of classic and contemporary works in its newly revamped setting.
HAUTE HEADBANG
Baltimore Rock Opera Society
Lose yourself in the wild world of rock opera, with BROS' performances brimming with musical madness, colorful costumes, massive sets, crazy themes, and overall fun.
ACTOR DEVOTEE
Everyman Theatre
Delve deeply into the human experience with the professional actors of this downtown resident company, who perform a unique mix of both iconic and unknown productions.
MUSICAL MANIA
The Hippodrome
With bright lights and a gilded stage, this historic venue brings Broadway to Baltimore, specializing in musicals old and new—including Hamilton's local premiere in July 2019.
OFF-KILTER
SINGLE CARROT THEATRE
Baltimore's alternative theater presents fresh stories and diverse adaptations—like a darkly comedic take on Walt Disney and a queer reimagining of Peter Pan—to support up-and-coming artists.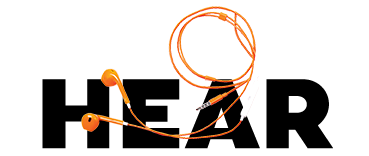 From must-see concerts to renowned radio and rotation-worthy podcasts, the sounds of this city are more than just music to your ears.
Al Fresco Tunes
Want to know the best Baltimore bands to listen to? Find a copy of our first-ever Music Issue from May, or, in the meantime, become a regular at the city's smattering of outdoor summer concerts, where local acts abound.
WTMD First Thursdays
Summer has officially started when the Canton Waterfront packs with music lovers of all ages for free, family-friendly shows, featuring both local and national bands, on first Thursdays from May to September.
PATTERSON PARK
From June through August, the hills near Highlandtown become covered in picnic blankets during beloved free concerts by local acts on rotating Sundays, Tuesdays, and Saturdays.
SUMMER SOUNDS AT THE SQUARE
On Friday nights from May to September, Belvedere Square turns into an informal concert venue with regional bands performing the likes of Brazilian samba and New Orleans funk.
GROOVIN' IN THE GRASS
Through the heat of summer, spend your Sunday evenings at Ladew Topiary Gardens, where hometown bands perform the likes of jazz and bluegrass on the Monkton manor's lawn.
RHYTHMS & REELS
This citywide Concert In The Park series features free events across Baltimore's green spaces. On June 10, catch guitar prodigy Quinton Randall at Franklin Square Park.
RIVERSIDE PARK
On second Sunday evenings, settle into the tree-lined scenery of this South Baltimore park for live tunes and local food trucks, including the one and only Miss Twist.
an ode to MARIN ALSOP
Baltimore has long embraced female leaders—including our past three mayors and the irreplaceable Senator Barbara Mikulski—so it makes perfect sense that the Baltimore Symphony Orchestra would be the first major U.S. symphony to hire a female conductor. A dynamic presence both on the podium and off, Marin Alsop has made a point to destigmatize classical music and bring it into the 21st century. Her many innovative programs—from OrchKids to Off The Cuff to BSO Pulse—have emphasized inclusivity, accessibility, and, most of all, fun. It's been 11 years since her historic hiring and, sadly, major female conductors are still in short supply. But Alsop is working to change that with her very own Taki Concordia conducting fellowship for maestras.
All Ears
In 2014, Sarah Koenig brought the podcast into the mainstream with the murder-mystery series Serial, which started in Baltimore. Ever since, the number of podcasts has skyrocketed, and now it seems like just about everyone has one (including us, with our monthly Baltimore Boomerang). We've rounded up some local series to instantly add to your queue.
Baltimore Bureau: This new The Real News Network show from managing editor Dharna Noor and former City Paper editor Baynard Woods showcases important investigative journalism on local topics.
Female Trouble: This Baltimore Sun show highlights Baltimore's amazing women. With dozens of episodes already under her belt, we don't see host Quinn Kelley running out of material anytime soon.
Hawk Chronicles: Who said nonfiction gets to have all the fun? This Eastern Shore sci-fi crime drama follows a former Baltimore police officer whose beat has shifted from the city streets to the stars.
Hey Baltimore: Host (and Baltimore contributor) Megan Isennock helps listeners get acquainted with the city's coolest makers, movers, and shakers in this show presented by the Downtown Partnership.
Out of the Blocks: Get to know the people and places that make up the fabric of this city with WYPR's Wendel Patrick and Aaron Henkin, whose "sound mosaics" pair everyday stories with custom scores.
PreserveCast: Calling all history buffs! Preservation Maryland's historic podcast lets you visit some of the state's most interesting and significant spaces without ever leaving home.
Rise of Charm City: These short audio documentaries let local people tell their own stories, with oral histories from all walks of city life. The results are interesting, engaging, and often beautiful.
Section 336: Finally—a sports show that isn't all stats or yelling. Listening to these guys feels more like catching a game at the bar with your buddies than sitting through the second hour of First Take.
LISTEN UP
Soak up more sounds of the city through audible (and awe-inspiring) series and events.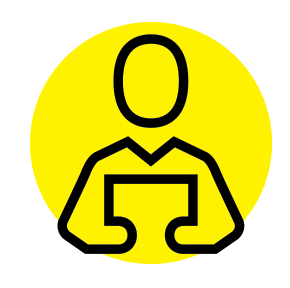 Stoop Storytelling
Feel connected to your fellow humans at one of these monthly storytelling evenings, where ordinary Baltimoreans share personal tales.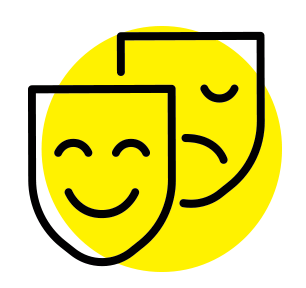 Baltimore Improv Group
The BIG comedy troupe performs hilarious shows in Station North and during their annual Baltimore Improv Festival in late July.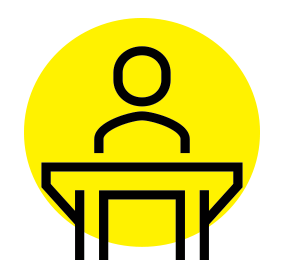 Baltimore Speakers Series
This big-wig lecture series is worth the price to see influential orators such as James Comey and Gloria Steinem at the Meyerhoff.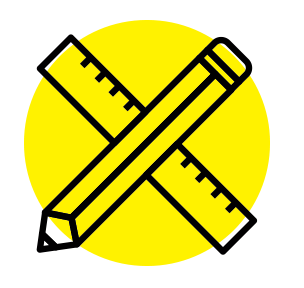 Creative Mornings
Over coffee and breakfast, local artists and activists gather in various venues and get real about important issues that impact the creative community.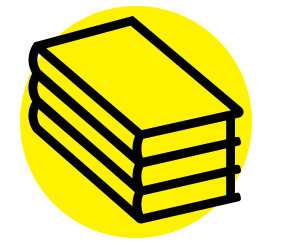 Ivy Bookshop
This Falls Road bookworm wonderland hosts readings by local and national authors, as well as literary workshops at Charles Village's Bird in Hand.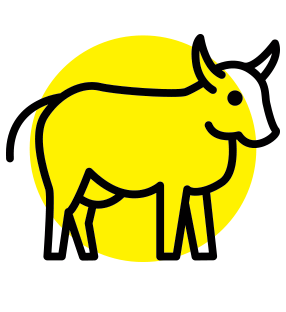 Origins
Hosted by acclaimed chef Spike Gjerde at Artifact Coffee, this epicurean speaker series unites experts for discussions on farm-to-table topics about what and how we eat.
DON'T TOUCH THAT DIAL
Radio might seem sort of old-fashioned, but here in Baltimore, these local shows are part of more than just your commute.
Indie rock | 89.7 FM, WTMD
Baltimore Hit Parade
On Tuesday nights and Sunday afternoons, local music guru Sam Sessa teaches us the who, what, when, and where of the Baltimore music scene.
Country | 93.1 FM, WPOC
The Laurie DeYoung Show
Every weekday morning from 5-10 a.m., the Queen of Country Music airs the best of the Southern genre, be it a hot new classic or old-school hit.
Talk radio | 88.1 FM, WYPR
Midday with Tom Hall
On weekdays at noon, this veteran host (and former classical music conductor) engages in a range of important conversations with notable Marylanders.
Top 40 | 104.3 FM, Z
The Kane Show
This D.C. provocateur comes through the Baltimore airwaves spinning the latest hits from Ed Sheeran to Drake while also fielding love-life questions and pranking listeners.
Hip-Hop | 92.3 FM, 92Q
Animal House
Wild personalities Porkchop and Squirrel Wyde keep followers entertained with their witty banter and constant rotation of the best of hip-hop, rap, and Baltimore Club music.
Gospel | 88.9 FM, WEAA
Gospel Grace
Whether or not you're religious, your Sundays should be spent listening to the bold, beautiful gospel music of this local cool-jazz station, on the airwaves from sunup to sundown.
Classical | 91.5 FM, WBJC
Classical Music with Mark Malinowski
Tune in to this longtime host for classic orchestral scores and headline news on weekday mornings from 5 to 10 a.m.
---
POE PRIDE
Legend has it that famed macabre poet Edgar Allan Poe stumbled out of The Horse You Came in On Saloon in Fells Point and then met his untimely death. He now rests, forevermore, at the Westminster Hall & Burying Ground, where you can hear a toast in his honor every January 19.
HEARING HOOVES?
You're not mistaken! Arabbers, aka produce-toting horse-drawn carts, are a centuries-old city tradition.
---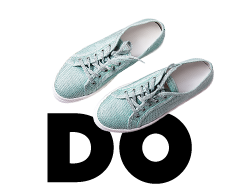 Our last bit of advice? Get out there! Go explore. Get involved. Embark on adventures. Make discoveries. You, too, are part of this city's fabric.
Charm City Traditions
Mark your calendars for these can't-miss annual events.
light city

This three-week festival takes over Baltimore each April, bringing bright lights, inventive art, live music, and innovative lectures across city neighborhoods.

Preakness

In May, horse-racing and day-drinking fans gather at the Pimlico Race Course to watch the nation's top horses compete for the second jewel of the Triple Crown.

Kinetic Sculpture Race

During the American Visionary Art Museum's art-bike extravaganza in May, creative competitors race homemade sculptures over 14 city miles.

Maryland Film Festival

This cinematic fete features five days of independent short and feature films with screenings, workshops, and Q&As at the Parkway in May.

HonFest

In June, don feather boas and cat-eye glasses for Hampden's one-of-a-kind block party to honor Baltimore's historic workingwomen (and trademark term of endearment).

Baltimore Pride

From the beloved high-heel race to the performance-packed festival and dance party parade, the city comes together every June to celebrate the LGBTQ community.

Artscape

In the dead heat of late July, the country's largest free arts festival sweeps over the city for a full weekend of performances, exhibits, and pop-up events throughout Mt. Vernon and Station North.

Maryland State Fair

For nearly 140 years, Marylanders have said goodbye to summer with amusement rides, fried food, and barnyard animals in the county at the end of August.

AFRAM Festival

With an emphasis on community, this free family festival celebrates African-American culture with local performances and all-ages activities.

Baltimore Book Festival

For three days in September, the Inner Harbor becomes a literature lover's Shangri-La with distinguished authors, in-person readings, and book sales.

Baltimore Running Festival

In October, thousands of runners tie up their laces and hit the pavement for races ranging from fun-runs to a full marathon in support of local philanthropic causes.

Great Halloween Lantern Parade

Around All Hallow's Eve, homemade lanterns light up the hills of Patterson Park as participants parade luminous costumes and creations through the night.

Washington Monument Lighting

In early December, Mt. Vernon becomes packed with thousands of Baltimoreans who pile in to watch festive fireworks in Charm City's longest-running holiday tradition.

Miracle on 34th StREET

From Thanksgiving through New Year's Eve, make your way to this Hampden block to get in the holiday spirit with massive light displays and decked-out decorations.

Night of 100 Elvises

This weirdly wonderful weekend pays tribute to the King of Rock 'n' Roll with live music, Elvis impersonators, and peanut butter-banana sandwiches in early December.
an ode to NEIGHBORHOODS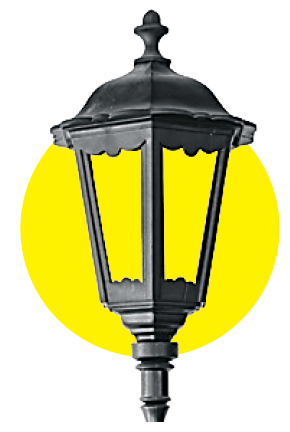 Baltimore is home to a bounty of diverse and distinctive neighborhoods—some 250 in total!—each rooted in its own rich culture, cast of characters, and sense of community. In the mood for historic houses and waterfront views? Try Fells Point. Want awe-inspiring architecture and renowned restaurants? Swing through Mt. Vernon. Want to mingle with artists and musicians? Station North is the place for you. Take a trip across town and you'll come into contact with all walks of city life. That being said, there's no shying away from the fact that Baltimore is still a divided city, with rapidly gentrifying neighborhoods abutting nearly forgotten ones. Since the 2015 Uprising, residents have made strides to bridge those boundaries, but there is still much work to be done. Baltimore is an extremely friendly town—so the first step is venturing out to someplace new.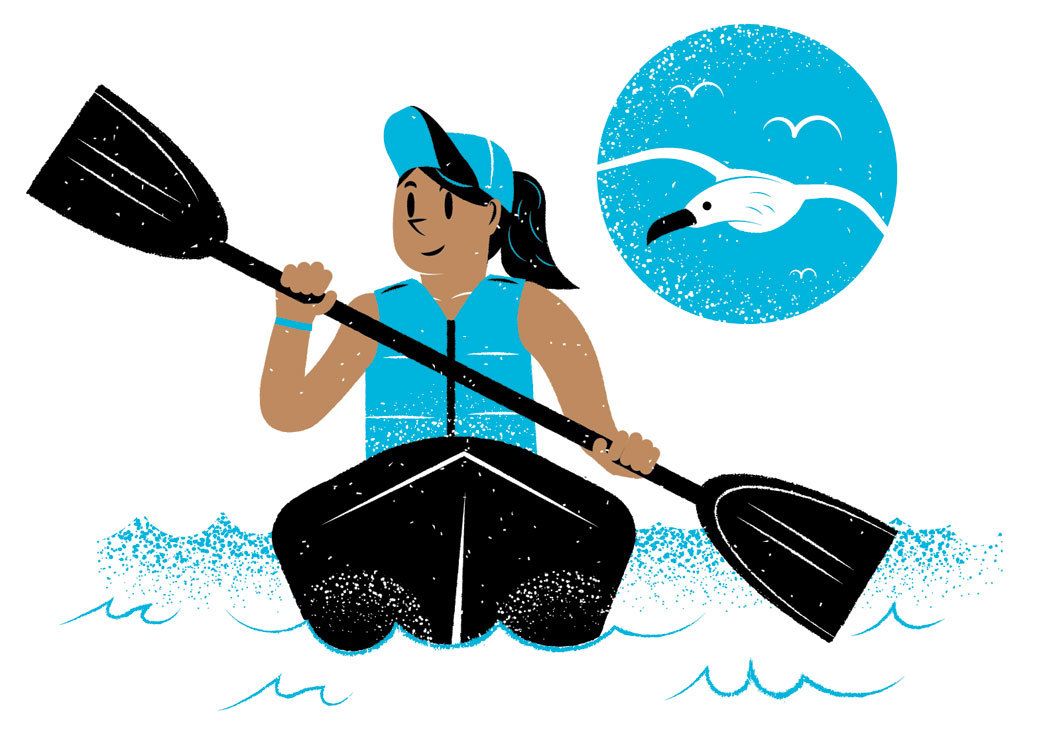 THE GREAT OUTDOORS
From the Chesapeake Bay to the Appalachian Mountains, we are surrounded by wonders of the natural world. These are our favorite ways to get some fresh air.
Bike
One of the first and best rails-to-trails in the U.S., the Northern Central Railroad (NCR) Trail covers 22 miles from Hunt Valley to the Mason-Dixon Line. Closer to home, hit up the Jones Falls Trail from Druid Hill Park to the Cylburn Arboretum.
Bird Watch
Half an hour away in Edgemere, North Point State Park offers bird-watching opps for bald eagles, blue herons, osprey, and red-tailed hawks across more than 1,300 acres of woodland and marshland. In city limits, take a walk with the Audubon Center at Patterson Park.
Camp
Camping at the 16,000-plus-acre Patapsco Valley State Park in Ellicott City is more than just pitching a tent. There's endless hiking trails, mountain biking—it's one the top destinations in the region for the sport—fishing, and swimming, as well as playground and picnic spots.
Fish
Like much of the state, the city is surrounded by water. To catch fish like the pros, head to Gunpowder State Park's Lefty Kreh Fishing Trail, named after the legendary local fly-fisherman who loved to throw line into the Baltimore County river.
Hike
Just north of the city, Oregon Ridge Park is a quick drive for several easy to moderate walks or trail runs in the woods. The family-friendly park center also offers year-round nature programming, including morning bird walks, evening hikes, and maple sugaring outings.
Paddle
Don't own your own vessel? There are plenty of ways to dip an oar in local waters. The Department of Recreation & Parks offers affordable kayak tours from the Inner Harbor and Middle Branch Park, while the Loch Raven Fishing Center features canoe and kayak rentals along its scenic reservoir.
Run
The Baltimore Waterfront Promenade is a running enthusiast's perfect track. Stretching from Canton Waterfront Park to Fort McHenry in Locust Point, the multipurpose path hugs the shoreline for nearly seven miles. Take in sights such as the Frederick Douglas-Isaac Myers Maritime Park and Federal Hill.
Sail
This seaward sport remains an important part of the city's identity and outdoors culture. The Downtown Sailing Center offers instruction and certification courses, which you can sign up for via downtownsail.org. Also be sure to check in on the city's beloved Pride of Baltimore II, with its 2018 sailing season still TBD.
Swim
Even longtime Baltimoreans are often surprised by the number of outdoor swimming options nearby. Hammerman Beach at Gunpowder State Park is the go-to spot for sunbathing and swimming with lifeguards on regular duty. For city strokes, try the summertime Twilight Swims at pools in Riverside and Druid Hill parks.
---
TRANSPORTATION TiPS
Even limos get stuck in traffic. Take note of our insider secrets for getting from A to B.
Walk
We recommend avoiding traffic and using your own two feet whenever possible. The downtown promenade was recently reinvented, so walk—or jog—along the harbor from Federal Hill to Canton.
Light Rail
Frequent trains run north-south from the airport through the city's West Side and north to Hunt Valley, making it an absolute no-brainer during the terrible traffic of home games.
Bike
Ride your own or try out the city's share program. Our bike lanes are a bit challenging but do offer easy shortcuts and unique city views. And we won't sugar-coat it: Go cheap on the bicycle, not the lock.
RideShare
Uber and Lyft are always good options, with drivers on every corner. Need to go farther than the airport? For short-term rentals, Zipcar features several lots around the city.
Car
Heavy traffic and parking issues don't make this the best driving city. But if you must, trust us and avoid crossing town during lunch time or rush hour.
Taxi
What comes with booming downtown tourism and a bustling convention center? Swarms of taxis that are thicker than flies near the hotels if you find yourself in a bind.
Water taxi
Our nautical fleet is a scenic way to see the skyline. It's also a great way get to work, with multiple pickup points from Locust Point to Canton, plus free commutes on weekdays.
Metro
Our limited subway system runs over 15 miles with 14 stops from the east-side Johns Hopkins Hospital to the city's west side and up to suburbia in Owings Mills.
Bus
Don't discount our city's sprawling bus system. It has multiple services with 60-plus routes around the region, plus the always-free Charm City Circulator to forego the loose change.
---
SHOP 'TIL YOU DROP
Where to go for serious retail therapy.
Fells Point
Located on the waterfront, Fells Point is loaded with shopping selections for every style in an idyllic setting. Hit up one of Poppy & Stella's two locations for cute shoes and accessories galore, Brightside Boutique for trendy outfits and girl-power gag gifts, and Katwalk for a colorful selection of women's clothing you won't find anywhere else.
Hampden
The Avenue, or 36th Street, is bustling with boutiques hawking products both new and old. Find kitschy gifts at Trohv, strange oddities at Bazaar Baltimore, gorgeous home goods at In Watermelon Sugar, and the most fly secondhand finds at Hunting Ground. You'll be sure to walk away with more than one shopping bag.
Green Spring Station
Tucked away at the end of I-83, this shopping complex has options for the whole family—as well as ample parking. Grab the perfect gift or home décor item at Becket Hitch before heading into Matava for bohemian designer shoes or Wee Chic for fashion-forward apparel and accessories for your tween or tot. Just be sure to grab some bread from Stone Mill Bakery on your way out.
Kenilworth
The Shops at Kenilworth in Towson just keep getting better with the recent addition of high-end women's designer mainstay Ruth Shaw, plus accessories haven Amaryllis, on-trend weekend-wear purveyor South Moon Under, and homemade confections at Rheb's Candies.
Mt. Vernon
Calling all lovers of vintage! Head to the Mt. Vernon neighborhood for historic views, great coffee shops, and curated secondhand finds. Your destination is Read Street for old-school threads and locally made gifts at Bottle of Bread and colorful hand-me-downs and homespun beauty products at Keepers Vintage.
ROLL CALL
Throw on roller skates and boogie beneath a disco ball at Upton's legendary Shake & Bake Family Fun Center.
---
NEW KIDS ON THE BLOCK
Charm City is just about the kid-friendliest city we know. We'd pit our museums and playgrounds against just about anywhere else.
Open Play: Let your youngster burn off energy at beloved playgrounds such as the modern Pierce's Park, the community-built Our Playground at Stadium Place, and the outdoorsy Acorn Hill, overlooking Lake Roland. The new Orioles Kids Cheer Free initiative also includes running the bases after every Sunday home game.
Members Only: Get memberships to all your favorite museums—the Maryland Science Center, Port Discovery, B&O Railroad Museum, Baltimore Museum of Industry—since they pay for themselves in a handful of visits. The Maryland Zoo is always a good idea, too.
Life Aquatic: Let us count the ways we love the National Aquarium: the interactive Living Seashore, the floor-to-ceiling viewing window of the Blacktip Reef, and, of course, all of the jellyfish. We also recommend riding the waves yourselves aboard the Chessie paddle boats or embarking on an adventure with Urban Pirates.
Once Upon A Time: What better way to embrace a new city than with a library card? We adore the Enoch Pratt Free Library's Mother Goose story times, as well as the Baltimore County Public Library's pajama-clad version just before bedtime.
Find the Best in Baltimore