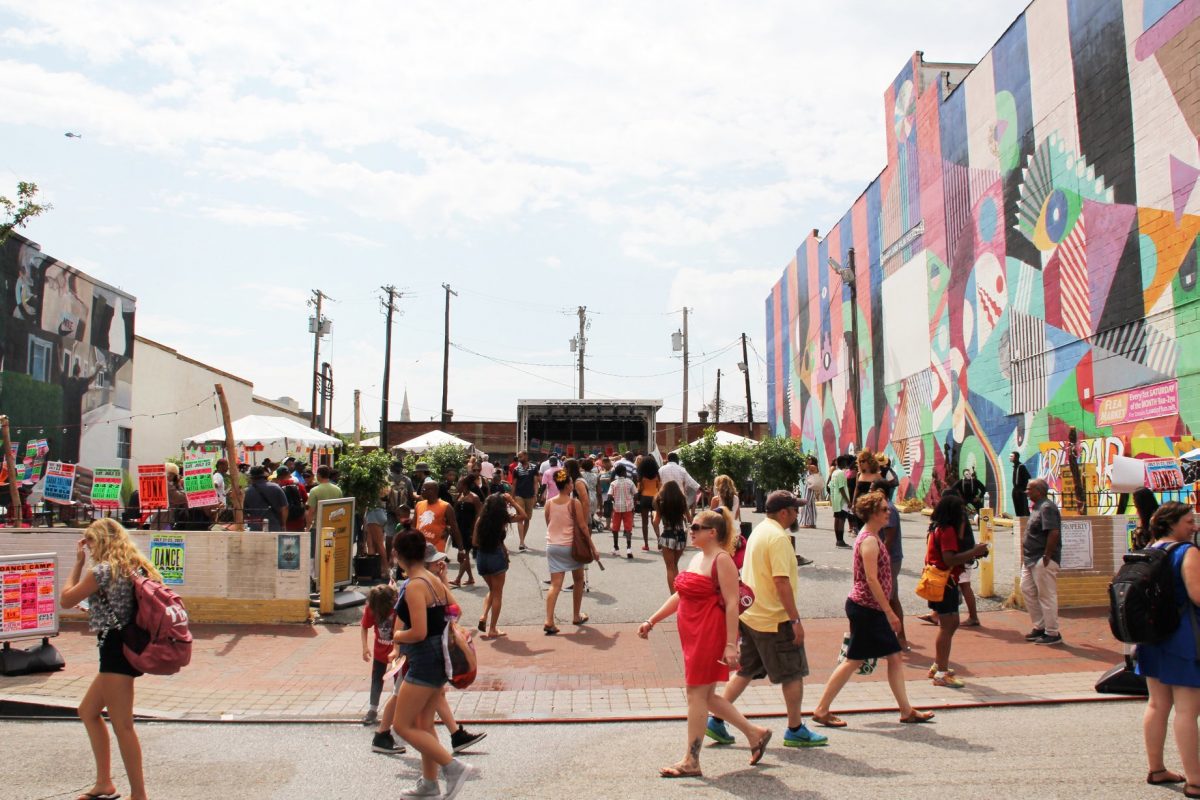 Artscape
With an event as massive as Artscape, stretching across more than a dozen city blocks and playing host to hundreds of artists, deciding what to see can be overwhelming and FOMO can run high.
Between catching your favorite musical acts and snacking on local eats and drinks, be sure not to miss these visual art masterpieces:
Trash-Scape
Part civic duty and part performance art, Thick Air Studios will grace the streets of Artscape as the Department of Beauty Maintenance, collecting litter, educating festival-goers, and ultimately constructing a sculpture of recyclable material in the shape of a mandala, which will evolve as materials are collected. Where to find: The Charles Street Bridge North of Penn Station, and watch it grow.
Circulation Newspaper Box Upcycling Exhibit
Kristy Knowles and Sophie Carey worked with Baltimore youth at a School 33 summer camp to convert 25 old newspaper boxes into miniature sidewalk libraries and pantries. Post-festival, the boxes will be placed throughout the community. Where to find: Along the median of the 1200 block of Mount Royal Avenue
Drinking Water
Build your own poem though an interactive project hosted by Stevie Dissinger. Objects act as prompts to guide participants to create a work of literature. Where to find: The Charles Street Theater Parking Lot at 1704 N. Charles Street
Screen-Print Station
Baltimore Youth Arts will host a free public screen-printing station where visitors can experiment with the art by printing messages about youth advocacy and justice onto fabric and paper. Traditionally, the art has been used as a medium to get the word out and effect change. Attendees are welcome (and encouraged) to bring their own materials to print on. Where to find: By The Metro Gallery at 1700 N. Charles Street