News & Community
2018: Year In Review
Twenty of the most pivotal events in Baltimore this year, in chronological order.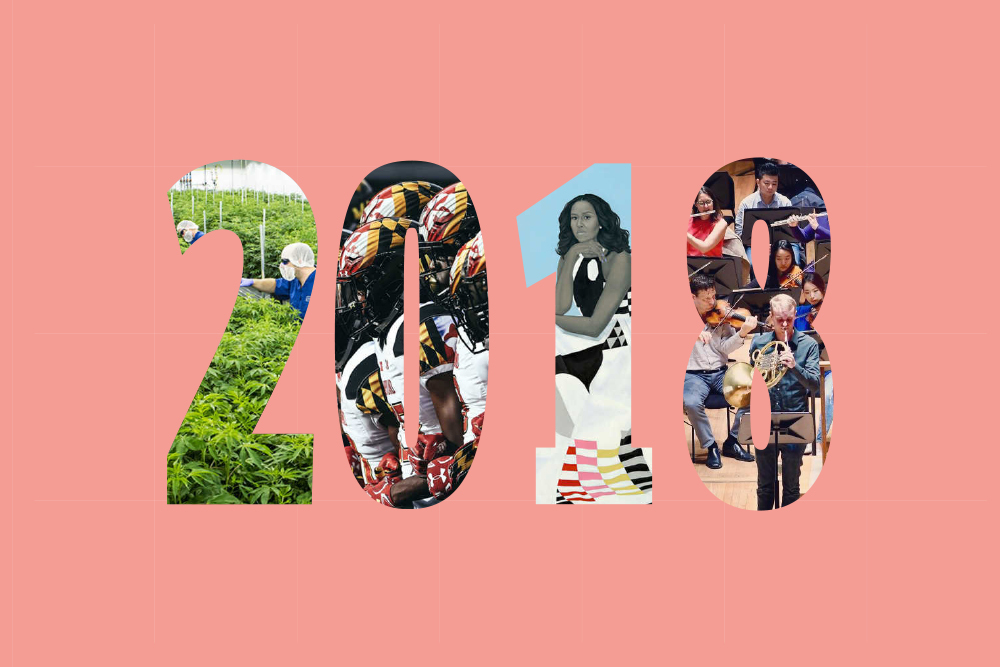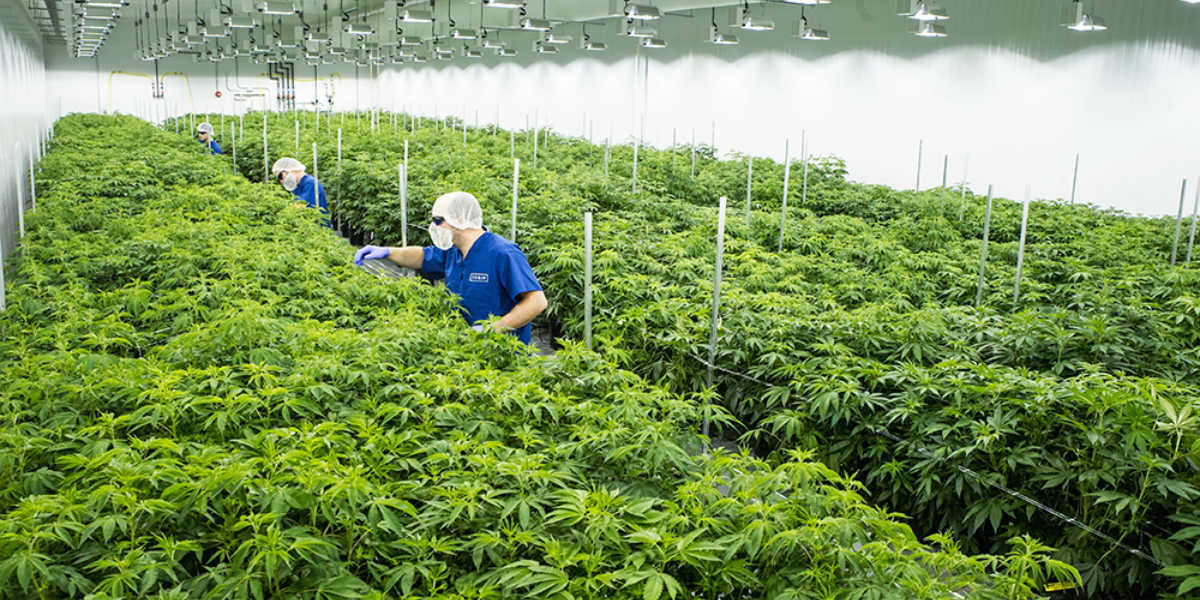 Medical Marijuana Blossoms in Baltimore
Since Maryland's medical marijuana industry made its first sale last December, dozens of licensed dispensaries—some 69 in total—have opened across the state, while another 33 are pending. Seven have set up shop in Baltimore City, including Culta in Riverside, GreenLabs in Fells Point, and Maggie's in Hampden, as well as 13 in Baltimore County, from Pikesville to Timonium. Patients must receive a medical cannabis card from an approved physician before purchasing marijuana, though other products, such as those containing CBD and paraphernalia, are available to non-cardholders.
Courtesy of Curio Wellness
Amy Sherald Paints Michelle Obama's Official Portrait
Amy Sherald's career-defining year began when her portrait of Michelle Obama was unveiled in February, inspiring young girls at the National Portrait Gallery (and their Halloween costumes). In March, Sherald moved to powerhouse gallery Hauser & Wirth, and two solo exhibitions of her work (at Contemporary Art Museum St. Louis and Crystal Bridges Museum of American Art) filled out the rest of the year.
Baltimore Police Convicted in Gun Trace Task Force Corruption Case
The indictments and convictions of Baltimore police officers involved in the department's Gun Trace Task Force—documenting not just corruption, but robberies and assaults of the very citizens they are sworn to protect—are beyond shocking. Coming on the heels of the scathing DOJ report released in 2016, it may take the department the next decade to recover the trust of Baltimoreans.
Federal prosecutors who investigated the Gun Trace Task Force. AP Photo/David McFadden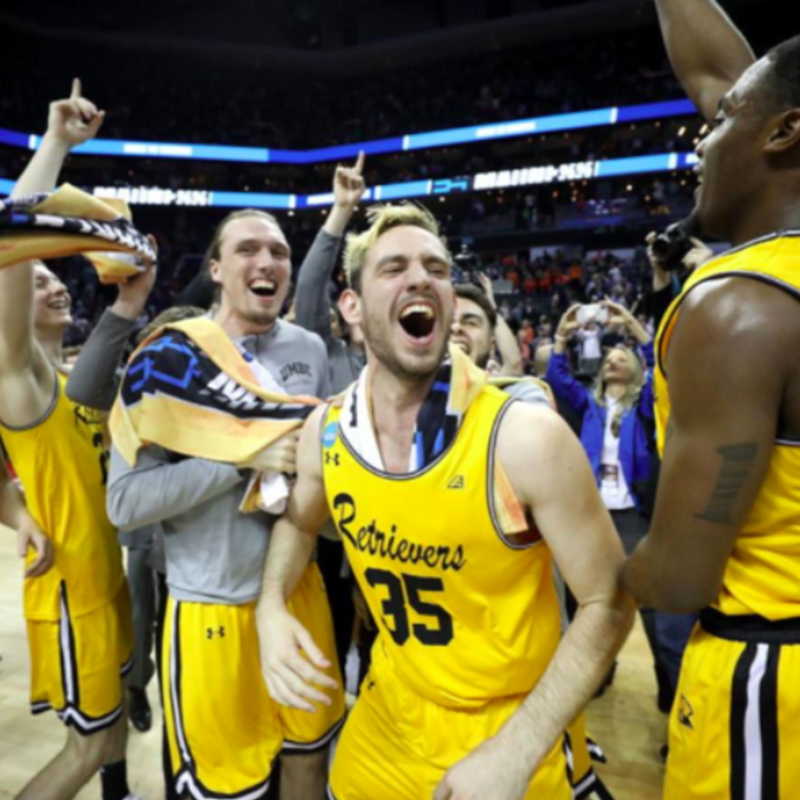 UMBC Busts All The Brackets
University of Maryland, Baltimore County shocked the world when its men's basketball team became the first 16-seed to ever beat a No. 1 team in a NCAA men's tournament. The Retrievers from Catonsville ousted University of Virginia, 74-54, in a first-round game in North Carolina. Of the roughly 30 million brackets filled out online, it's estimated that only 2.18 percent picked correctly. Courtesy of UMBC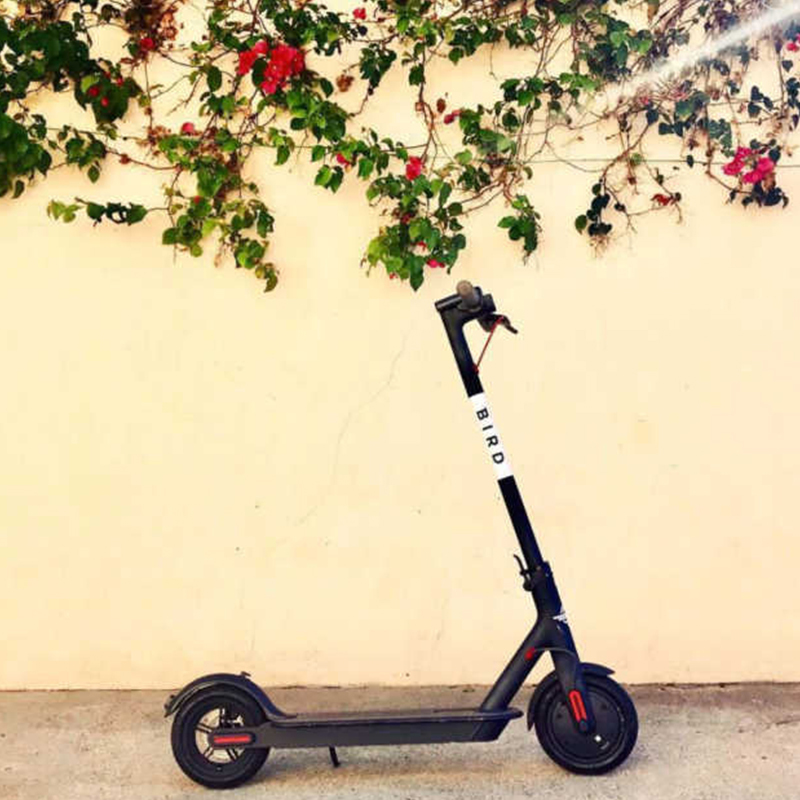 Rise of The Electric Scooter
Baltimore ended its Bike Share program after less than two years and replaced it with a six-month partnership with two companies, Lime and Bird, which filled the streets with 2,000 dockless, electric scooters. While there's been some missteps with the pilot program—vandalism, injuries, and scooters falling in the harbor—people took 250,544 rides within the first month and a half of the initiative. Courtesy of Bird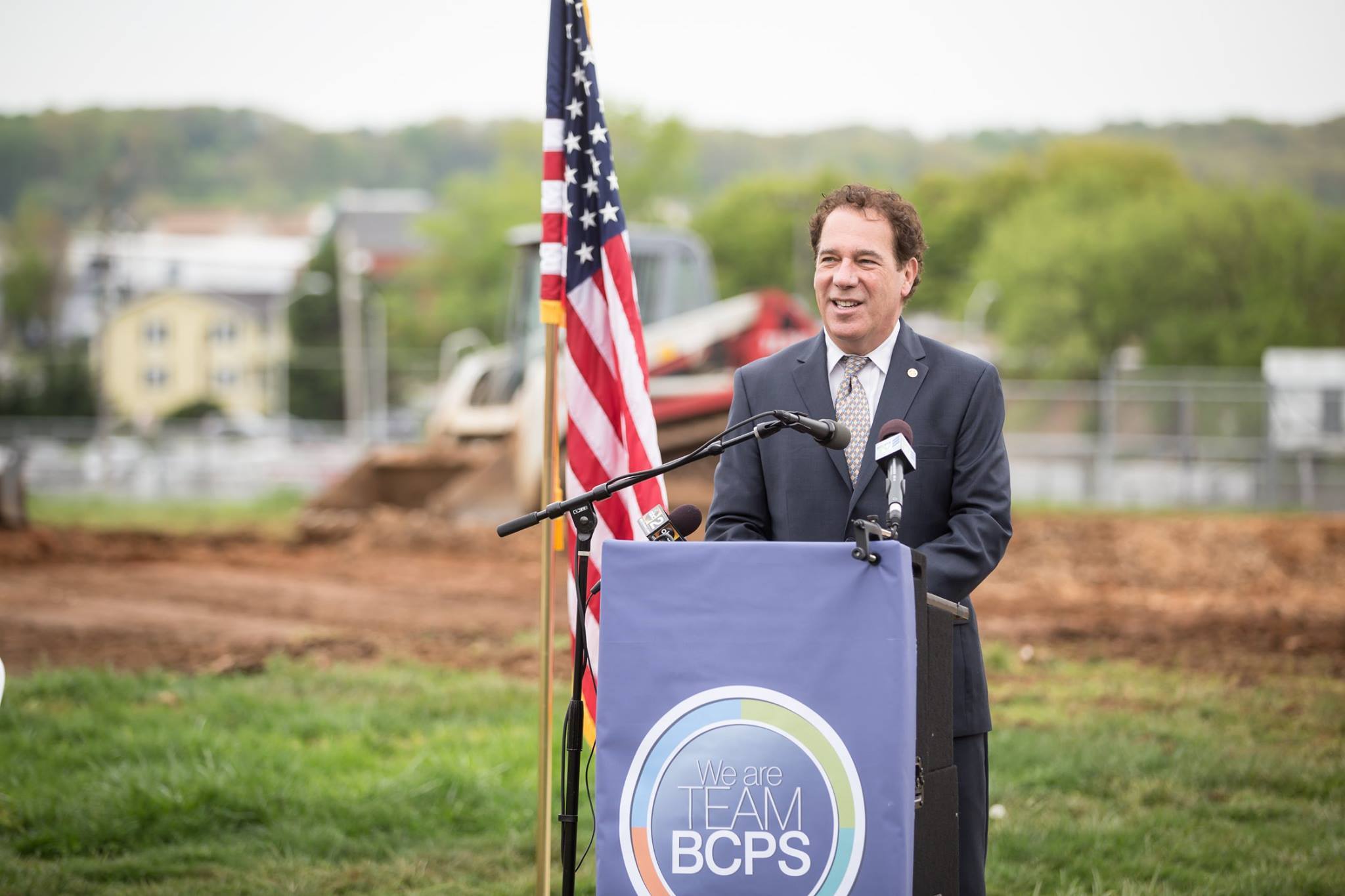 Kevin Kamenetz Passes Away
Baltimore County Executive Kevin Kamenetz died unexpectedly from a heart attack while nearing the end of his second term. A former four-term county councilman representing the Second District, the 60-year-old Kamenetz was one of three front-runnners vying for the Democratic nomination in the June primary to oppose Republican Gov. Larry Hogan. Courtesy of Baltimore County Public Schools
Union Collective Opens Its Doors
In a revolutionary concept, the owners of Union Craft Brewing opened a new brewery location plus a 138,000-square-foot makerspace for local businesses—all known as the Union Collective. The old Sears warehouse and Hedwin manufacturer at 1700 W. 41st Street in Medfield is now a bustling production site again with businesses like The Charmery, Well-Crafted Kitchen, Baltimore Spirits Company, Earth Treks, Huckle's Hot Sauce, and Vent Coffee Roasters calling it home. Photography by Ryan Detter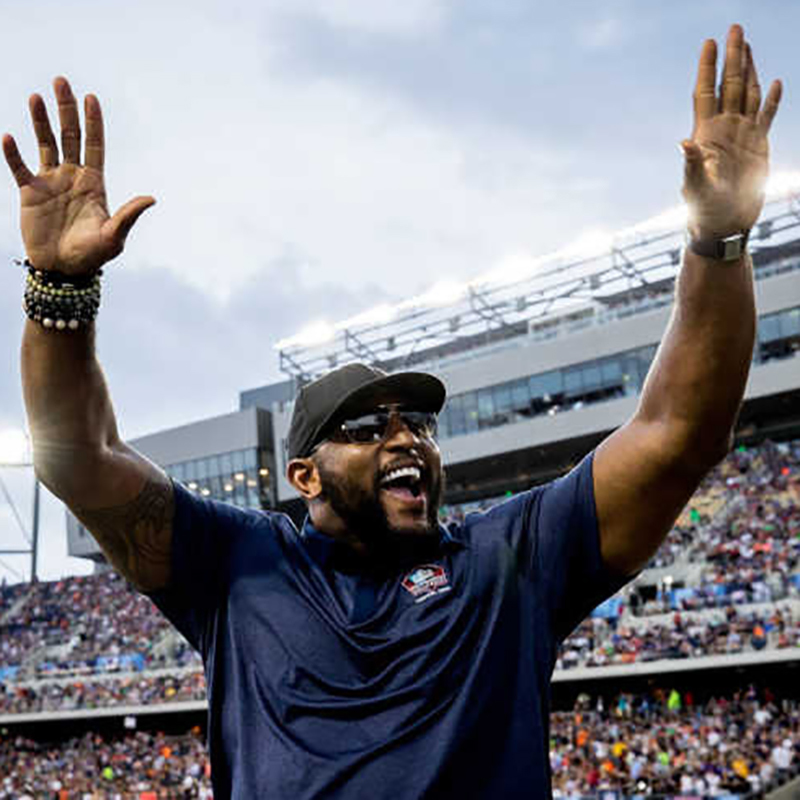 Ray Lewis Honored in HOF
Former Baltimore Ravens linebacker Ray Lewis—a 13-time Pro Bowler, two-time defensive player of the year, Super Bowl 35 MVP, and the only player in NFL history to produce at least 40 sacks and 30 interceptions—was inducted into the 2018 NFL Hall of Fame this past year, with quite the speech and a very interesting bust replica made for him. Later on in the fall, Mayor Catherine Pugh held a parade through the streets of Baltimore to honor Lewis.
Shawn Hubbard / Baltimore Ravens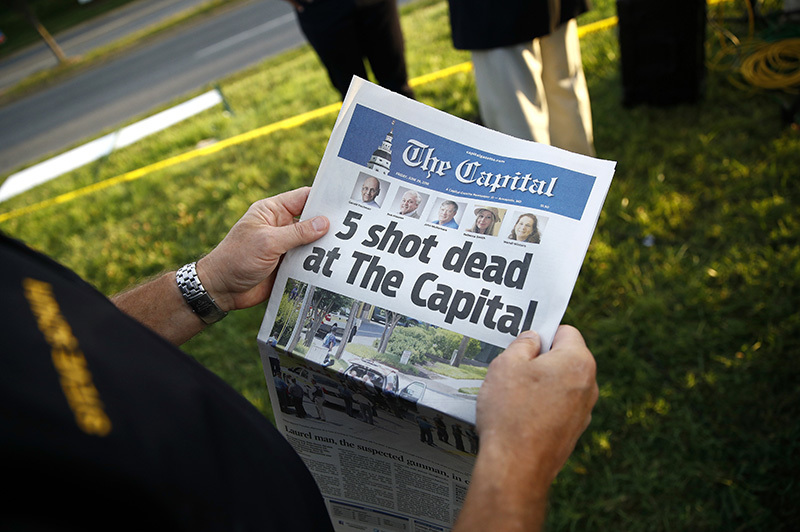 The Capital Gazette Newsroom Is Attacked
On June 28, five people were fatally shot—Rob Hiaasen, Wendi Winters, Gerald Fischman, Rebecca Smith,­ and John McNamara—at the Annapolis offices of the Capital Gazette. Jarrod Ramos, a 38-year-old Laurel man, who had long carried a resentment for the publication, was charged with five counts of first-degree murder. Miraculously, the Capital staff put out a newspaper the very next day, dedicating its opinion page to their fallen colleagues. Later in the year, Time magazine honored the newspaper by naming its journalists among the magazine's "Persons of the Year." AP Photo/Patrick Semansky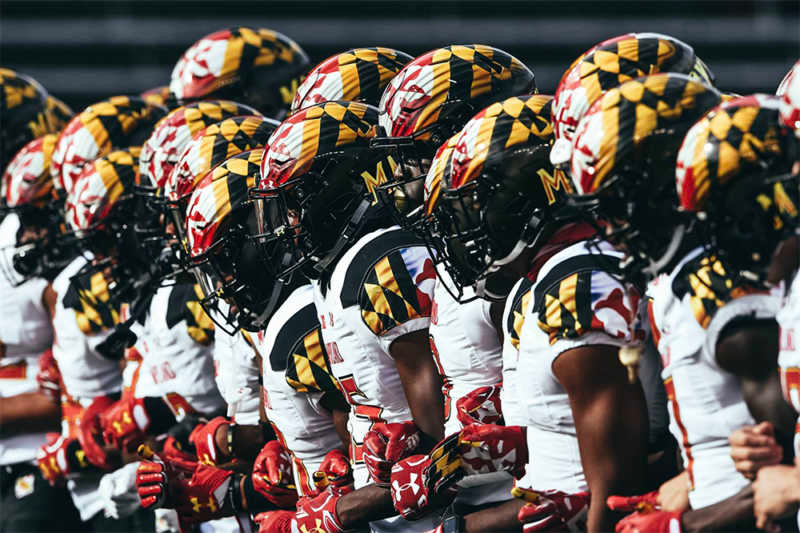 Jordan McNair's Death Brings Toxic UMD Football Culture to Light
The death of Maryland Terrapins offensive lineman Jordan McNair on June 13, 15 days after showing signs of heatstroke and exhaustion at a team workout, incited several reports alleging a toxic and abusive culture among the team's coaching staff. The team suspended head coach D.J. Durkin, University of Maryland president Wallace D. Loh announced his retirement, and after incredibly negative reaction from how the Board of Regents handled the situation, Loh announced that Durkin would, in fact, be fired. In December, Alabama offensive coordinator Mike Locksley, a Washington D.C. native, was announced as the team's new head coach.
Courtesy of University of Maryland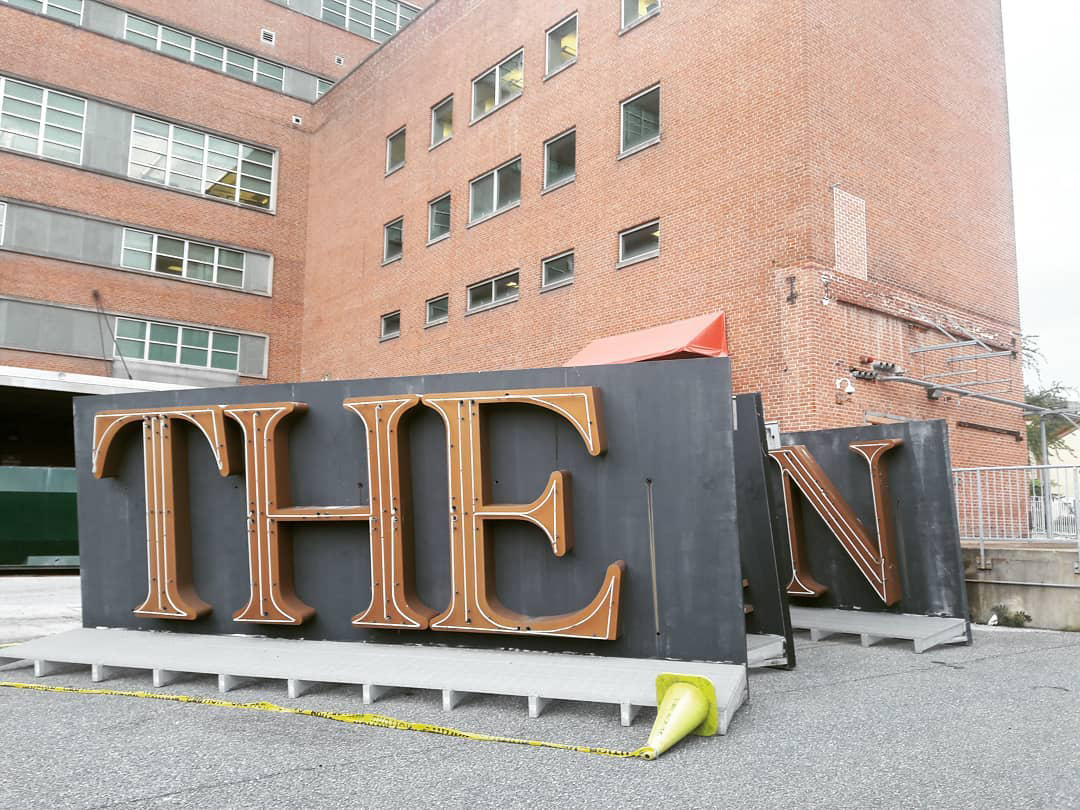 Maryland Media landscape continues to change
Just four months after it began, the city's alternative weekly Baltimore Beat abruptly shut down. Adding to the shifting local media landscape, The Baltimore Sun moved from its longtime headquarters on North Calvert Street to a renovated space in its printing plant building in Port Covington, noticeably further away from civic and government institutions. While the paper's some 300 employees got settled in, Tribune Publishing, The Sun's parent company, offered buyouts to full-time, non-union employees with 10 years of service or more—adding salt to an already wounded and overworked newspaper staff. On the other side of the coin, reporters from The Capital Gazette, The Carroll County Times, The Aegis, SoundOff!, and other Baltimore Sun Media Group journalists announced the formation of the Chesapeake New Guild calling for higher wages and more job stability, which was officially recognized by Tribune Publishing in December.
Courtesy of Instagram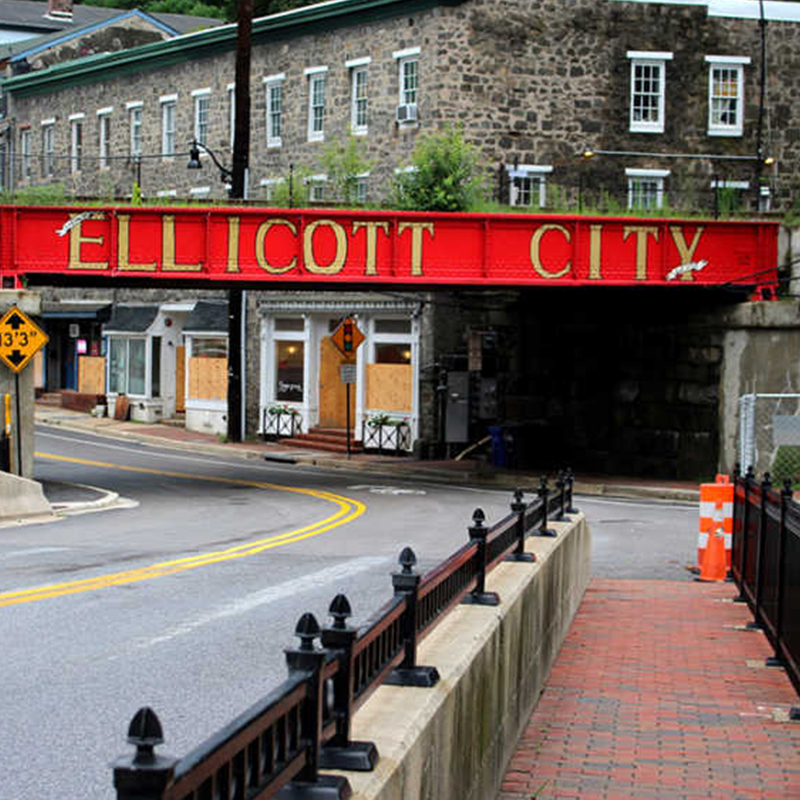 Ellicott City Endures Another Catastrophic Flood
In the aftermath of another historic flood in Ellicott City, residents and business owners became increasingly focused on the implementation of a long-term action plan that would temper the effects of future storms. As such, the five-year, $50-million flood mitigation plan—proposed and championed by former Howard County Executive Allan Kittleman—would demolish 5 percent of the historic district, potentially resulting in the removal of Ellicott City from the National Register of Historic Places and eliminating tax credits available to the community. Kittleman's opponent in the 2018 election, Calvin Ball, opposed portions of the plan and, after winning the seat by a narrow margin, said he is still evaluating all plans in progress for effectiveness and efficiency. Courtesy of Flickr/Creative Commons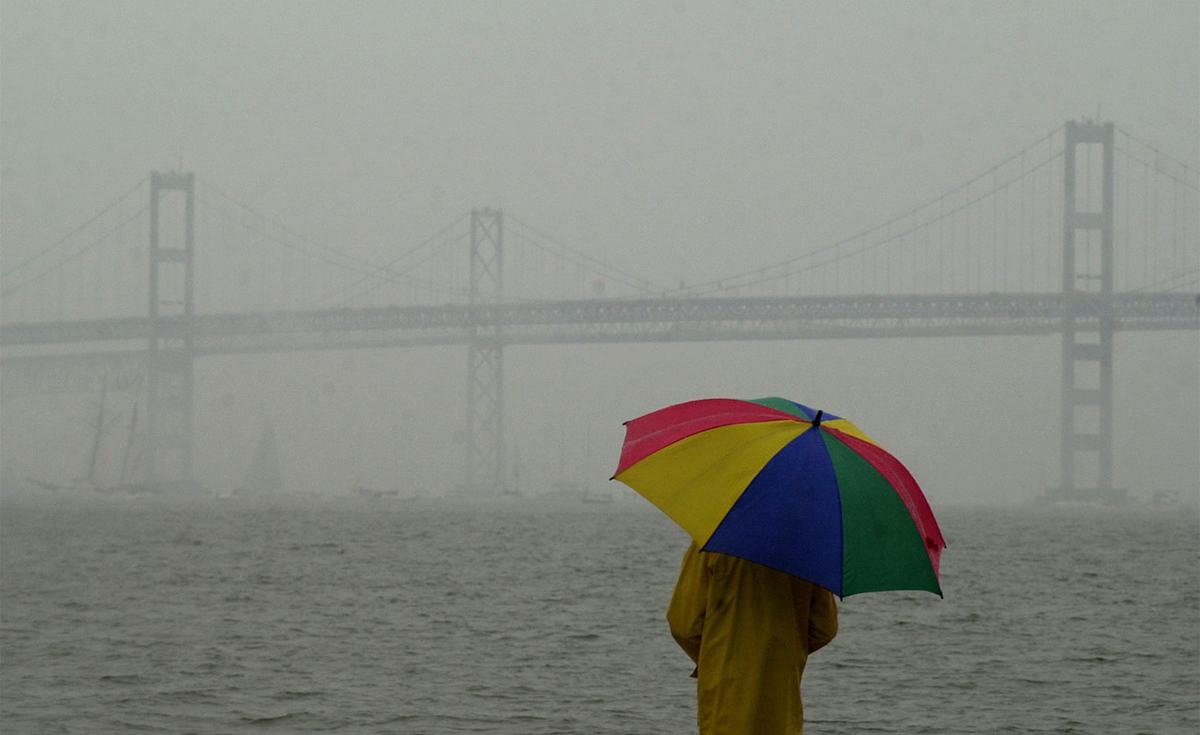 When It Rains, It Pours
The past year, which broke the daily record for rainfall on multiple occasions, was the wettest on record in Baltimore. Sadly, the resulting flooding resulted in three deaths in the Baltimore metro area, including Edward "Eddie" Hammond, who was killed in May in Ellicott City—the second time in two years the historic Howard County town was devastated—after he rushed to help a shop owner. In Harford County, Melissa Lehew was swept away as she tried to reach Daniel Samis, who also died in the flood.
AP Photo/Matthew S. Gunby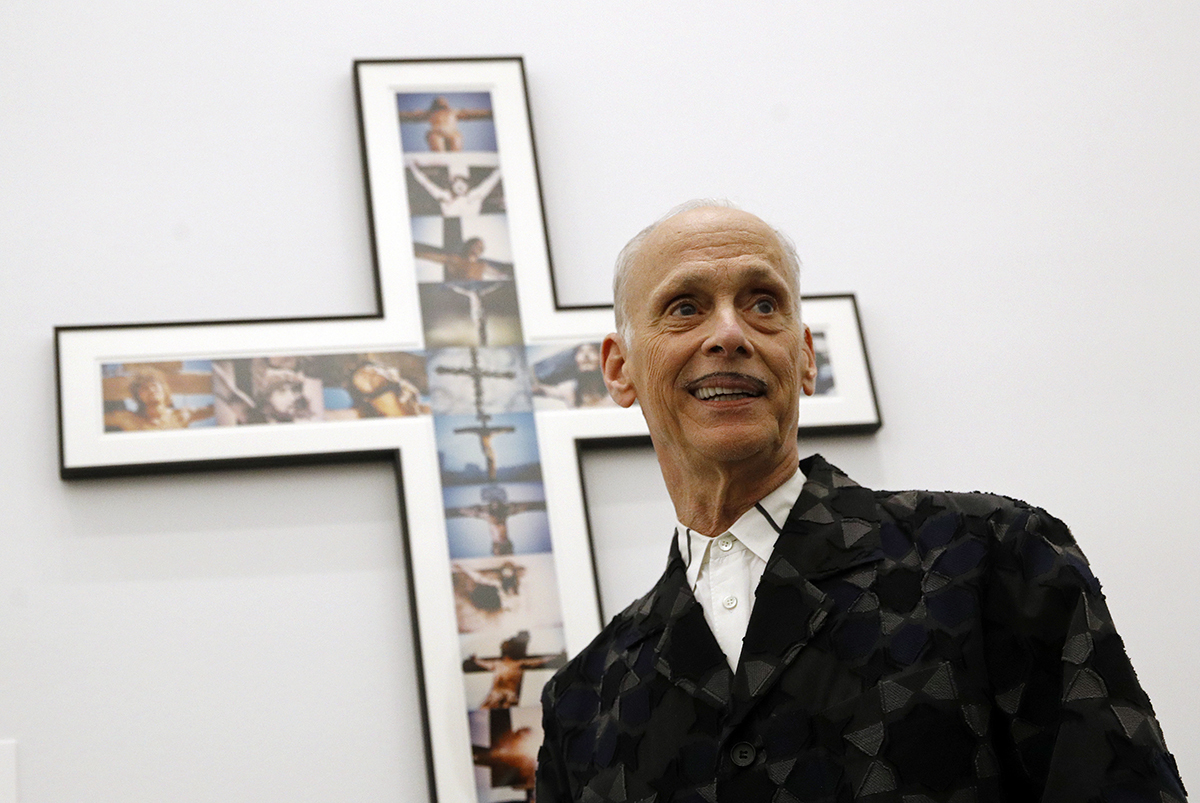 John Waters' Retrospective Shocks and Delights
He's come a long way, baby. Once the bad boy of the Baltimore film and art scene, John Waters is now the subject of a major retrospective of his visual art at the BMA, "John Waters: Indecent Exposure." It's the first such retrospective of his career. As you walk through the multimedia show, which gives nods to all of Waters' cultural obsessions (bad plastic surgery! Charles Manson! Tabloid magazines!) it feels like taking a guided tour through the auteur's hilarious, twisted, and one-of-a-kind mind. AP Photo/Patrick Semansky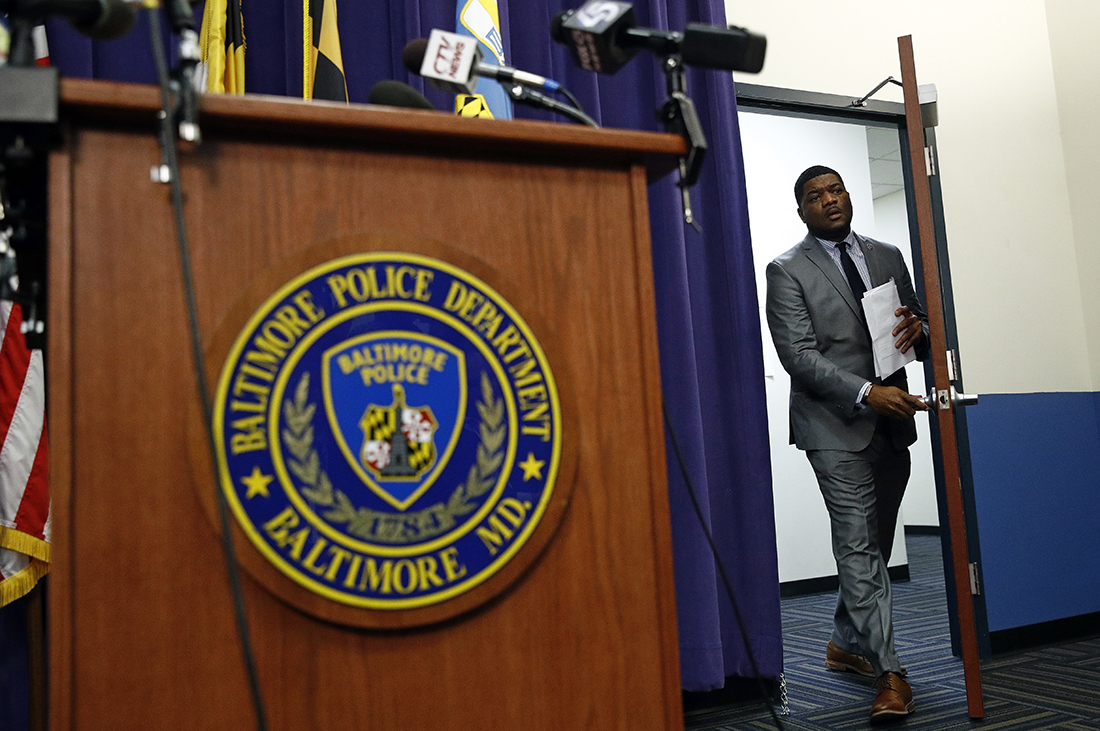 Police Department Experiences Turnover
Things were rough for the Baltimore Police Department in 2018. They saw major turnover beginning in January with the firing of police commissioner Kevin Davis. His replacement, Darryl De Sousa, was in the role for less than five months after being charged with failure to file taxes for three years. Mayor Pugh then appointed Gary Tuggle as interim commissioner before welcoming Joel Fitzgerald from Fort Worth, TX as the fourth commissioner in a year. Amidst the turmoil, T.J. Smith resigned as the chief spokesman of the department after three years, citing an "unstable environment."
AP Photo/Patrick Semansky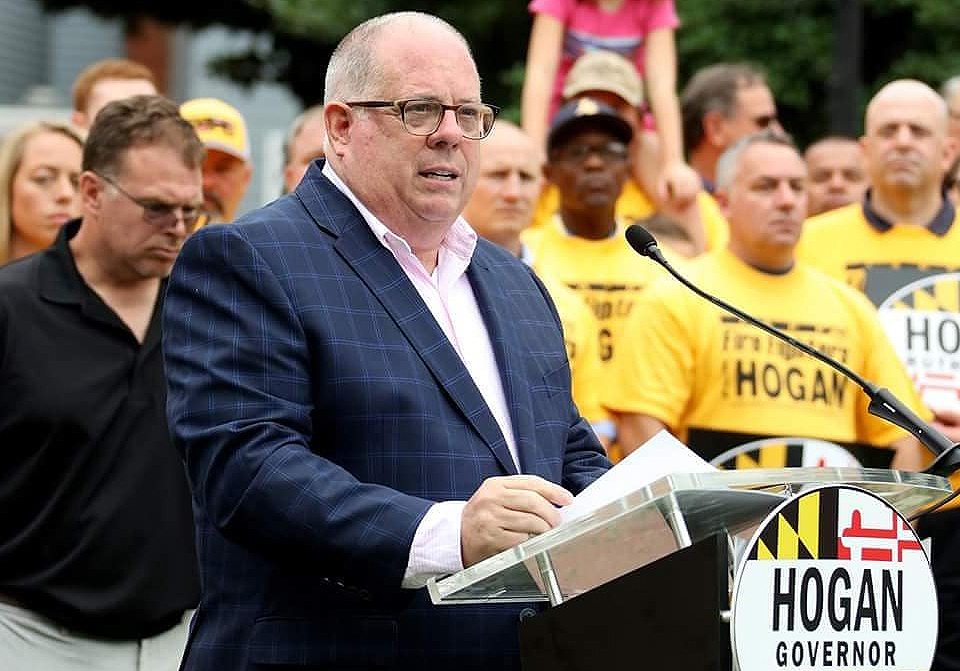 Larry Wins With No Coattails
That Governor Larry Hogan became the just second Republican to win reelection in Annapolis in the last 60 years came as no surprise given his high approval ratings. The real takeaway from November was that the popular governor didn't help down ballot Republicans—Democrats swept in the county executive positions in Baltimore, Anne Arundel, Howard, and Frederick. Courtesy of Larry Hogan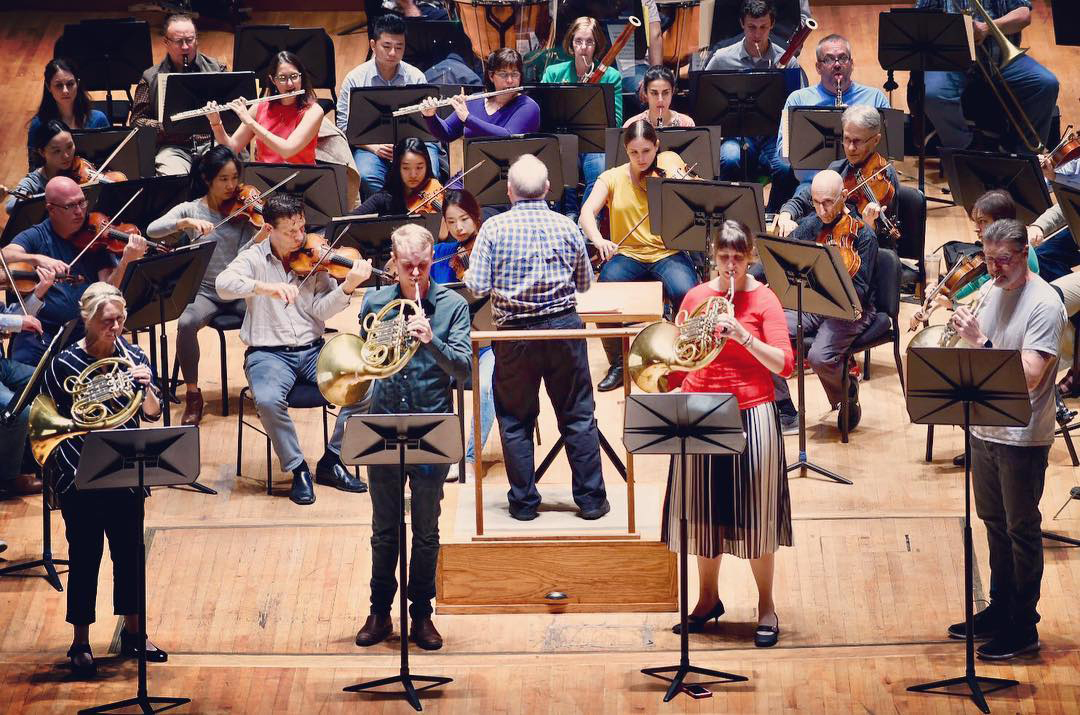 The Baltimore Symphony Orchestra
Takes a Look in the Mirror
Despite a successful tour of the U.K. and a glowing review in The Washington Post, it's been a tumultuous few months for the BSO. In September, principal oboist Katherine Needleman filed a sexual harassment complaint against concertmaster Jonathan Carney, alleging that ever since she rejected his advances while on tour in 2005, he had made her work environment very hostile. The concertmaster is currently suspended from the orchestra. Then, in November, in the face of budget shortfalls, it was announced that the board plans to cut back the orchestra's full-time schedule—from a 52 week season to 40 weeks. The players, who are now working under a temporary full-time contract, say this will change the orchestra from a "world class symphony orchestra into a part-time regional orchestra." Contract talks are still ongoing. Courtesy of the Baltimore Symphony Orchestra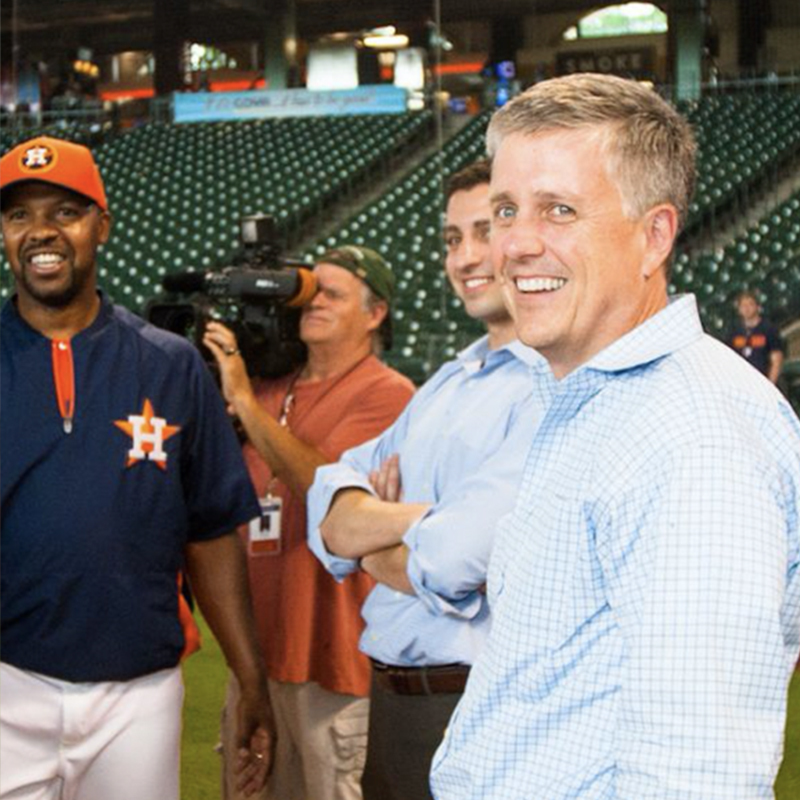 A Changing of the Orioles Guard
Following a historically bad (like 115 losses bad) season for the Baltimore Orioles, the fans knew it was inevitable. First, beloved manager Buck Showalter was dismissed by the organization, swiftly followed by GM Dan Duquette. But there is some hope and promise in the hire of 35-year-old Mike Elias as the team's next general manager. Having worked to rebuild the Houston Astros for the past six years, Elias has a deep understanding of data and analytics so make sure teams can compete for championships no matter the budget. Along with that comes Sig Mejdal, a former NASA engineer and blackjack dealer, who is a top analytics mind and is the O's new assistant GM. Can you say Moneyball? Courtesy of the Houston Astros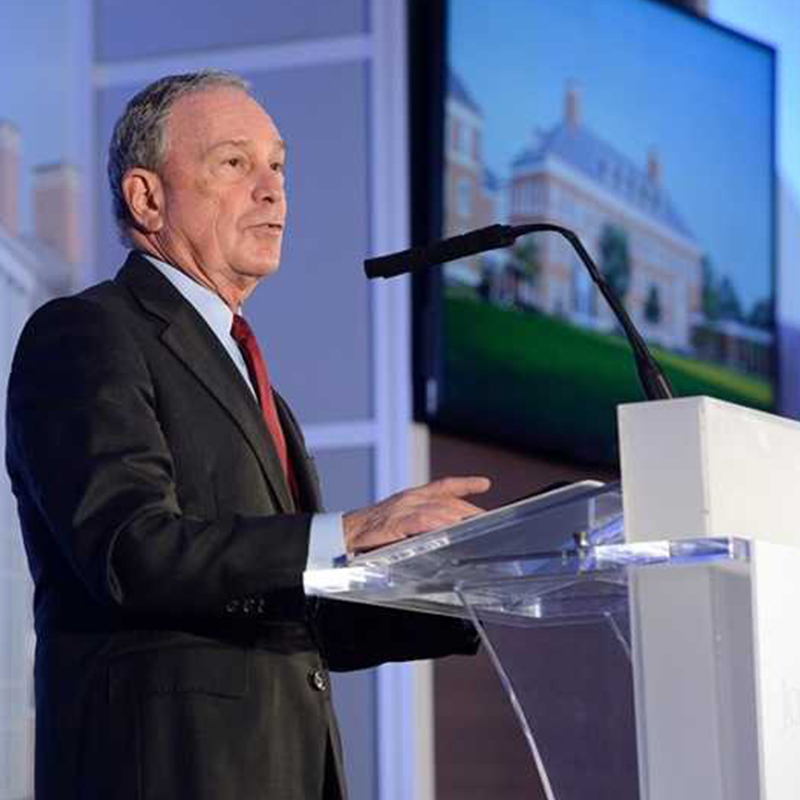 Michael Bloomberg Makes Historic Donation to JHU
Philanthropist, business leader, and three-term New York City Mayor Michael R. Bloomberg announced a record-breaking $1.8 billion gift to support undergraduate financial aid at Johns Hopkins University, the largest-ever single contribution to a U.S. college or university. The donation from the 1964 Hopkins graduate brought his total donations to the university to more than $3.35 billion. Courtesy of Johns Hopkins University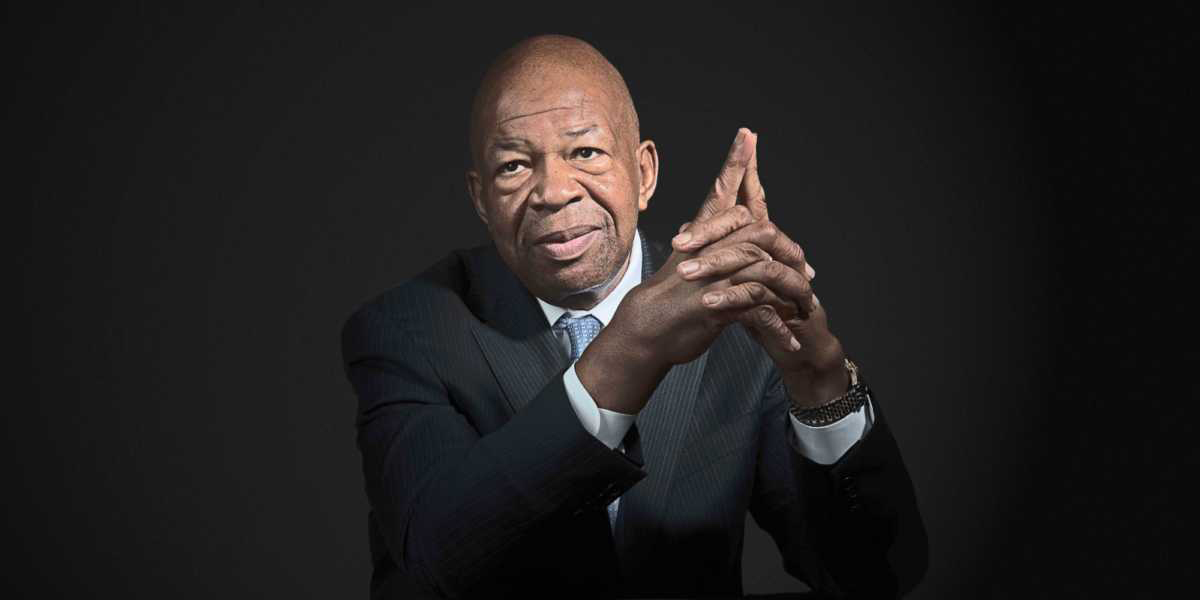 Maryland Politicians Regain Key Leadership Roles in D.C.
With anti-Donald Trump sentiment running high during the mid-term elections, the Democrats flipped 40 congressional representative seats, regaining the majority of the House in the process. The Dem victories mean the return of several Marylanders to key leadership positions in Congress—namely Rep. Elijah Cummings, who regains the chair of the House Oversight Committee, and Rep. Steny Hoyer, who retakes his role to Majority Whip. Of course, another native-Maryland, Baltimore born and bred Nancy Pelosi, also re-assumes her historic role as Majority Leader.
Photography by David Colwell