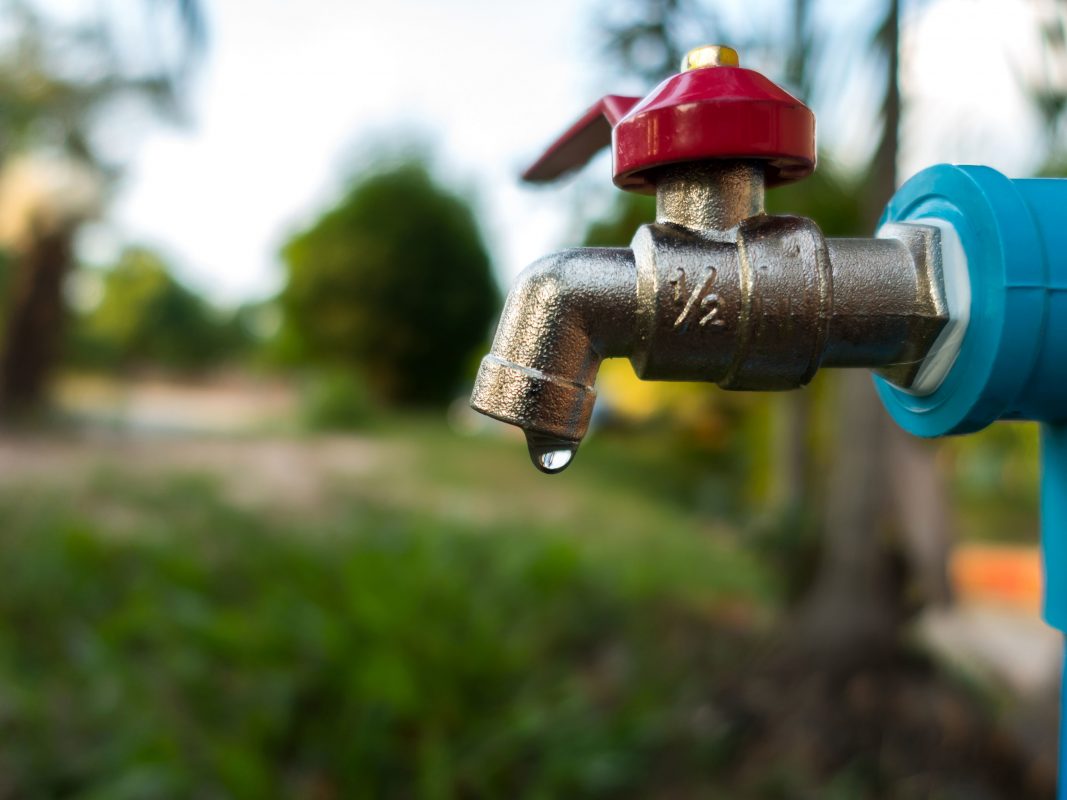 Shutterstock
Access to running water is a basic human right, but some city residents are fearful of losing that right due to increasing water bills. On Wednesday night, more than 150 residents gathered at Red Emma's Bookstore in Station North for a town hall event hosted by Food & Water Watch Maryland to discuss solutions to this problem.
The event featured a panel of local leaders and advocates—including 43rd District Delegate Mary Washington, professor of community development at the University of Baltimore Komal Vaidya, and attorney Zafar Shah—to discuss the impacts of rising water rates on Baltimoreans.
"The water affordability crisis is disproportionately affecting low-income communities and communities of color," said panelist Komal Vaidya. "Some people in Baltimore are paying up to 6.9-percent of their income on water."
Over the past 10 years, they city's water rates have increased 120 percent. According to the Department of Public Works (DPW), the water and sewage charges increased 9.4 percent just this year based on the three-year rate structure approved by the Board of Estimates in 2016.
Under this new rate structure, which became effective in July, residential accounts with a typical meter would rise from $76 per month to $84—although storm water fees will not increase.
"Increasing water and sewer bills are impacting virtually every community across the country, especially cities that installed infrastructure generations ago and now need to upgrade," said spokesman for DPW Jeffrey Raymond in an email. "Despite recent increases, Baltimore remains competitive with other cities in the cost of its water and sewer services."
Back in the fall of 2016, DPW changed the billing cycle for nearly 200,000 accounts from quarterly to monthly in an effort to provide residents with a more accurate and detailed bill. However, during this transition, residents complained of receiving exorbitant invoices, some upwards of $80,000 for a residential home.
Although the glitches have been corrected, city residents are still troubled by the increased rates, fearing water shutoffs and loss of property for failure to pay the overwhelming bills. In Maryland, there is a process that allows a water service company to collect unpaid bills through tax liens, which ultimately leads to a tax sale of the property.
"Safe, affordable water is an inalienable human right, yet across our communities we see water shutoffs, evictions from rental properties, and families losing their home at tax sale all because of unaffordable water bills," said Del. Mary Washington. "This simply shouldn't be happening in our communities—these aren't the values we hold."
According to Vaidya from UB, water shutoffs occur more frequently in low-income communities. The members of the Baltimore Right to Water Coalition are proposing legislation to create income-based billing for residents similar to a program implemented last month in Philadelphia. This is not to be confused with the current low-income assistance discount program provided by the DPW.
"Philadelphia is similar to Baltimore in that a quarter of its residents live in poverty. An income-based program has the potential lead to more people with access to water and more total revenue for the water company," she said. "The alternative for people not having income-based water bill is that people are living without water— they have to choose between competing essential needs."
The town hall event on Wednesday is just the first step of many in the Food & Water Watch's mission to tackle the affordability crisis in Baltimore. The organization is accepting volunteers to petition, canvas, and write letters to the city council to find solutions to the ever-rising water rates for residents 
"Water service is unaffordable for one-third of Baltimore's residents, Vaidya said.  "We need a solution that will increase access to water for everyone—irrespective of income."