Farm City
Urban farming is taking root in Baltimore. Is it the city's next growth industry?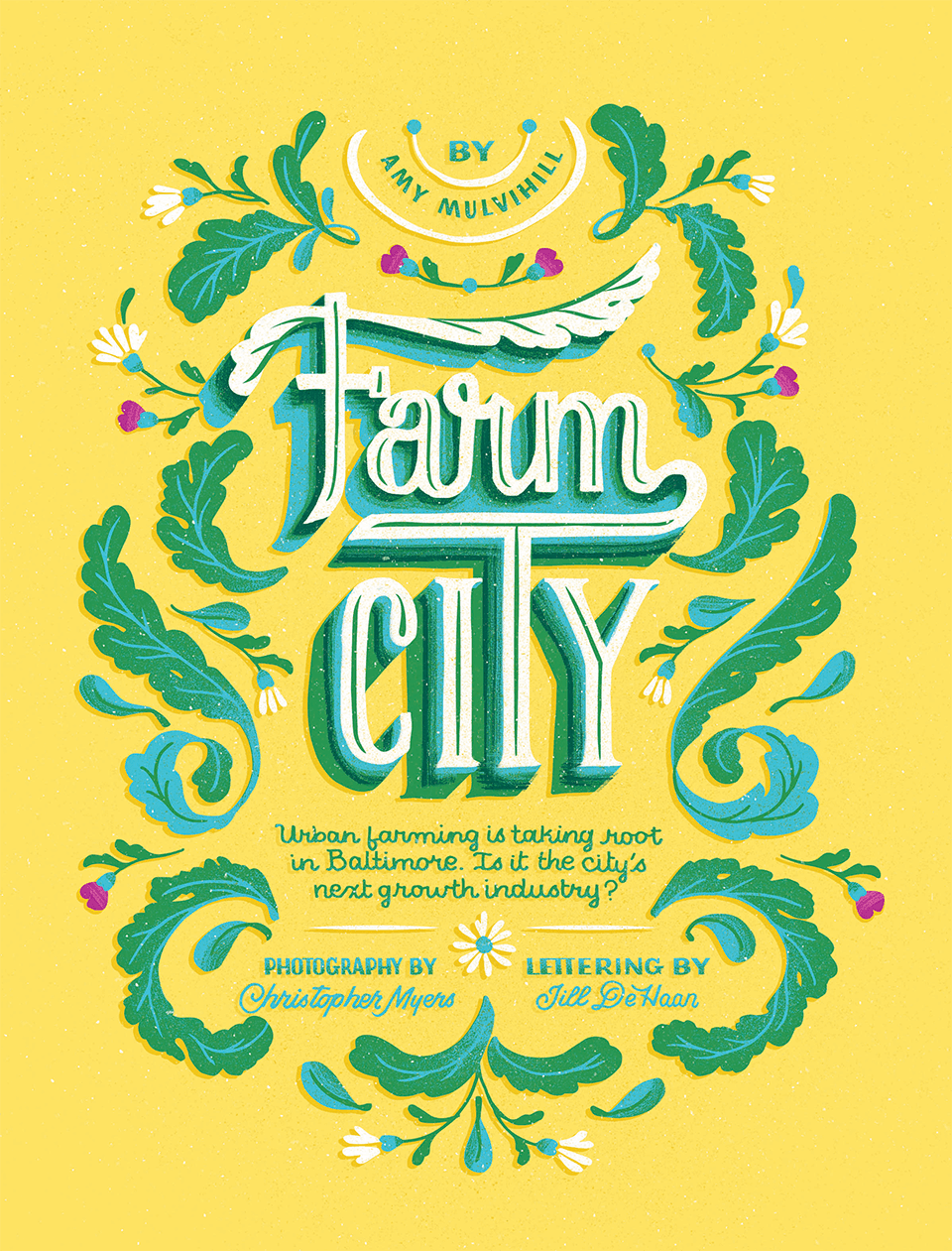 ---
One wheelbarrow-full at a time, Walker Marsh is transporting an SUV-size pile of horse manure from one end of his farm to the other.
"Man this stuff gets stinky as you get into it," says Marsh good-naturedly, as he lifts another shovelful into the cart.
The effort, an early spring project to create compost for newly demarcated plant beds at his nascent flower farm, is an almost archetypal act of farming—low-tech, simple, wholesome—probably practiced ever since agriculture first began in the Fertile Crescent some 11,000 years ago. But everything else about the scene—at least to our modern eyes—seems jarring.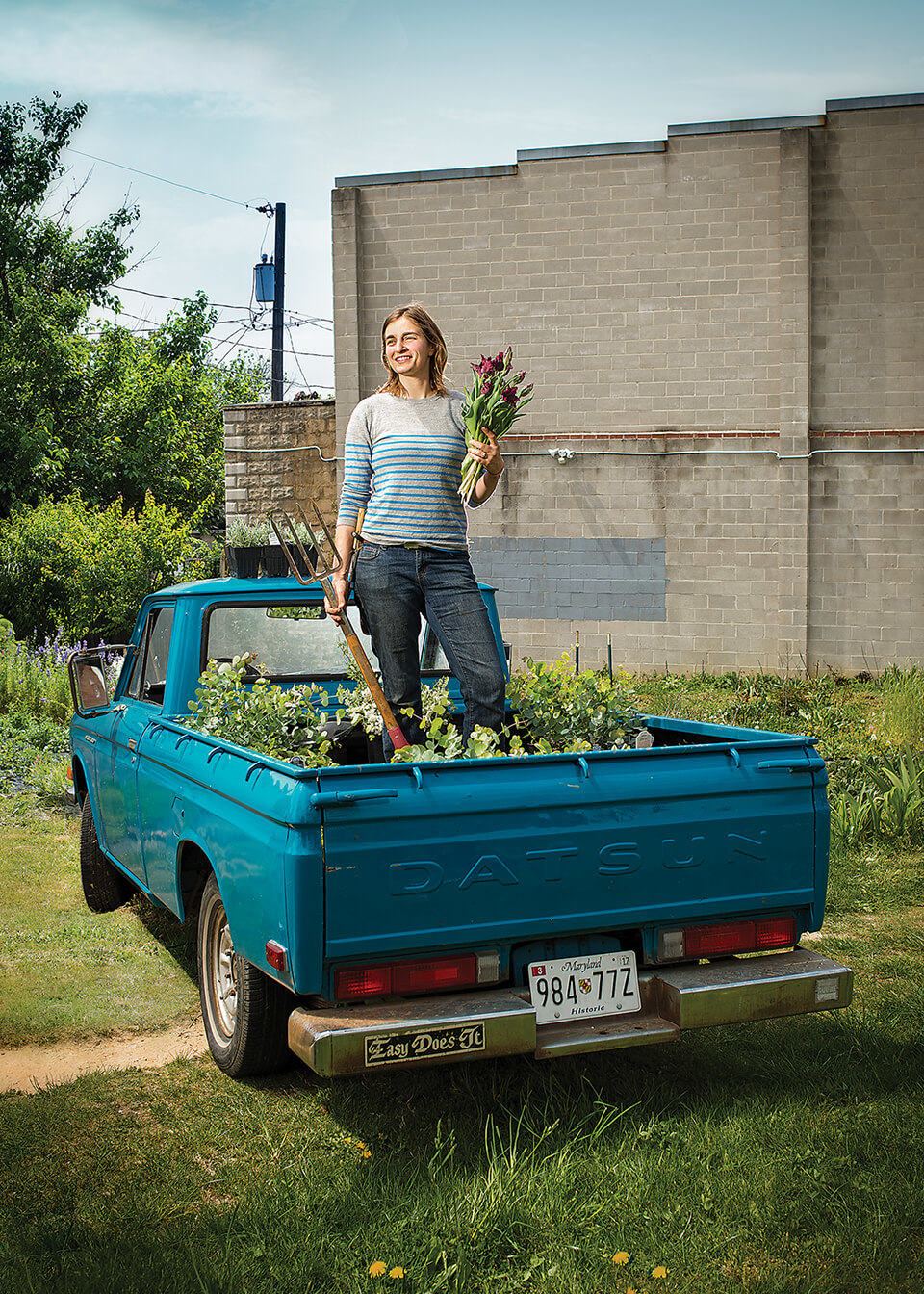 Instead of long, uniform rows of crops stretching toward the horizon, the site is a half-acre triangle of compacted dirt in East Baltimore, strewn with trash and fenced by a knee-high strip of woven black plastic. Instead of a bucolic vista, the view is of Inner Harbor skyscrapers and construction cranes over the nearby Johns Hopkins medical campus. Instead of a quiet country road, there is only the persistent rumble of traffic on city streets. And instead of barns and silos, there are sad-looking liquor stores and vacant row homes ringing the farm. Marsh himself might confound some expectations, too. Do a Google Images search for "farmer" and what results, overwhelmingly, are pictures of farmers who are male, middle-aged, and white. Marsh is almost none of those things. A tall, thin 28-year-old African American with a nose ring and an easy, sibilant laugh, Marsh is a new breed of farmer on a new breed of farm—the urban farm.
"Right now, it's just dirt but . . . we're going to get it done. I'm a big dreamer, I'm a vision-type person," Marsh says.
Though growing crops in urban environments is not novel—victory gardens were common during World War II, for instance—an almost revolutionary zeal for the practice is sweeping the country, and thanks to Marsh and his fellow "urban ag" compatriots, Baltimore has joined the crusade. Baltimore is such fertile ground for it that U.S. Secretary of Agriculture Tom Vilsack came to Baltimore in April to announce the launch of the Department of Agriculture's new online resource guide for budding urban farmers. Before the press conference at Frederick Douglass High School—which had just installed garden beds and a small orchard on its campus—Vilsack attended a roundtable with some of the major players on Baltimore's farming scene.
"There's an awful lot going on in this space," he said afterward. "One day, you're just going to wake up and go, 'This is everywhere!'"
That day may have already arrived. In recent years, the city has adopted a suite of regulations to better accommodate farming, everything from rewriting the rules about livestock (bees, miniature goats, rabbits, and chickens are allowed now in limited numbers) to clarifying the building code to permit lightweight, temporary greenhouses called hoop houses. Perhaps most ambitiously, last year the City Council passed an Urban Agriculture Property Tax Credit that provides a 90 percent tax break to farmers who produce $5,000 worth of crops annually. There is also a pending rewrite of the city's zoning code, which would codify urban agriculture in almost all of Baltimore's residential zones.
As a result, if you know where to look, you can now find agriculture in every corner of the city, in forms ranging from flower farming to aquaponics—a combination of aquaculture (fish farming) and hydroponics (growing plants in water). Among the city's 17 urban farms and more than 75 food-producing community gardens, the variations seem endless.
"It's a lot of really innovative people just trying things out," says Maya Kosok, who runs Hillen Homestead, a flower farm on two small vacant lots near Clifton Park. "There's a lot more potential."
Nowhere in the city is this potential more apparent than at Real Food Farm. Totaling eight acres across two sites—one in Clifton Park and one in a nearby blighted neighborhood—the operation is supported by the larger nonprofit Civic Works. It has become what food and farm director Chrissy Goldberg calls "a model urban ag farm," its goal less about making money than about creating new farmers. Groups from local high schools and universities constantly stream in and out of the Clifton Park site, learning about food systems, food justice issues, and urban farming. On Fridays, the farm's woodchip-lined walkways buzz with activity as city farmers congregate to prepare for the next day's Waverly farmers' market, where they sell under the collective banner of the Farm Alliance of Baltimore. And, as a partner with national and local job programs, the farm is a constant source of hands-on experience for aspiring agriculturalists. Marsh himself started here, transitioning from a different project under the Civic Works umbrella.
"I was doing door-to-door canvassing, basically selling home weatherization packages," recalls Marsh, who, like many urban farmers, makes a point to offer job-training opportunities to at-risk youth on his farm. "I just didn't like it, so I went back to the folks at Civic Works and was like, 'Hey, is there a different job?' And they were like, 'Well, the only job available now is farming.' I was like, 'Crap. I guess I gotta farm.' But I went out there and I fell in love with farming the first day, and I haven't looked back since."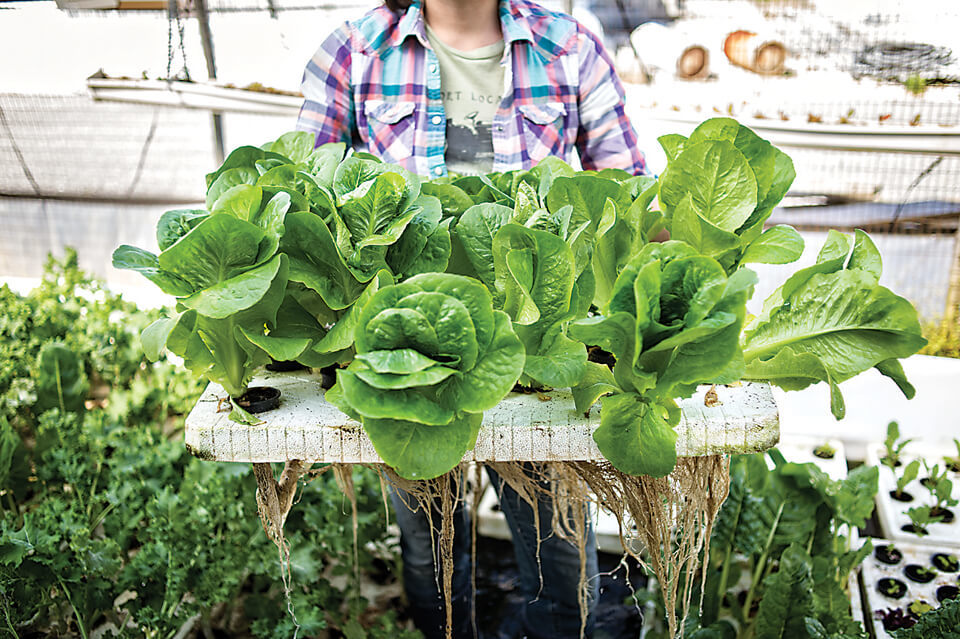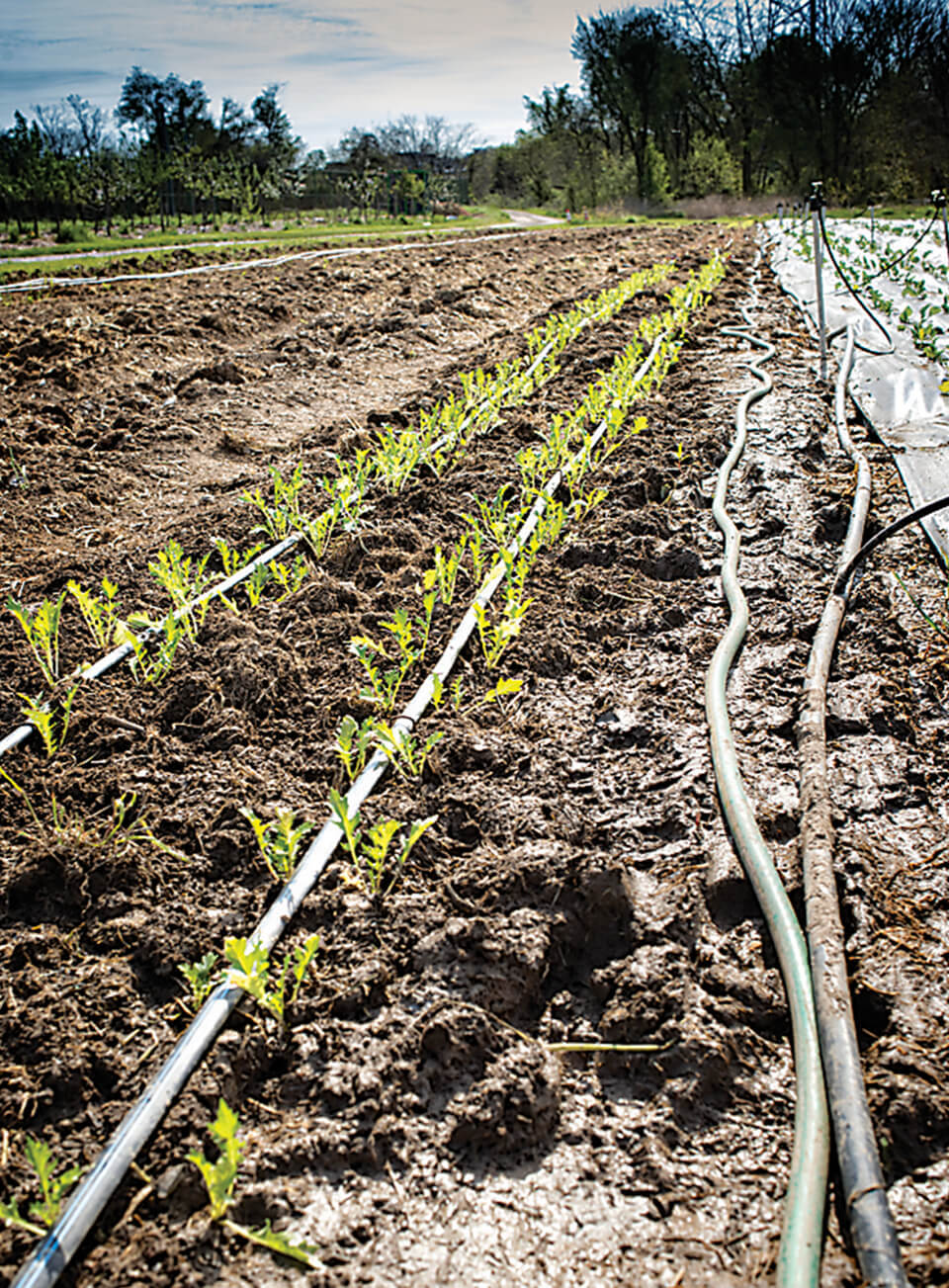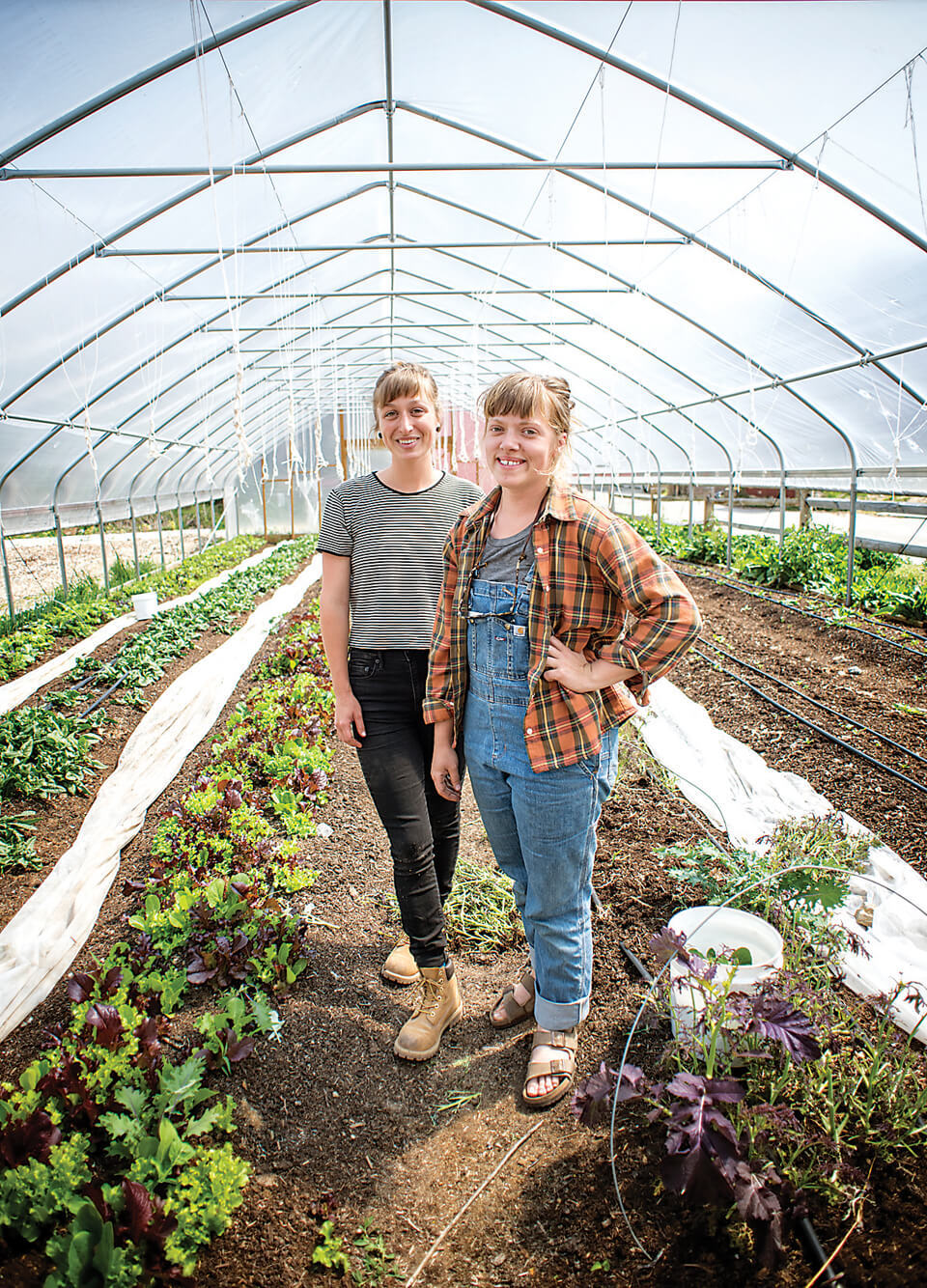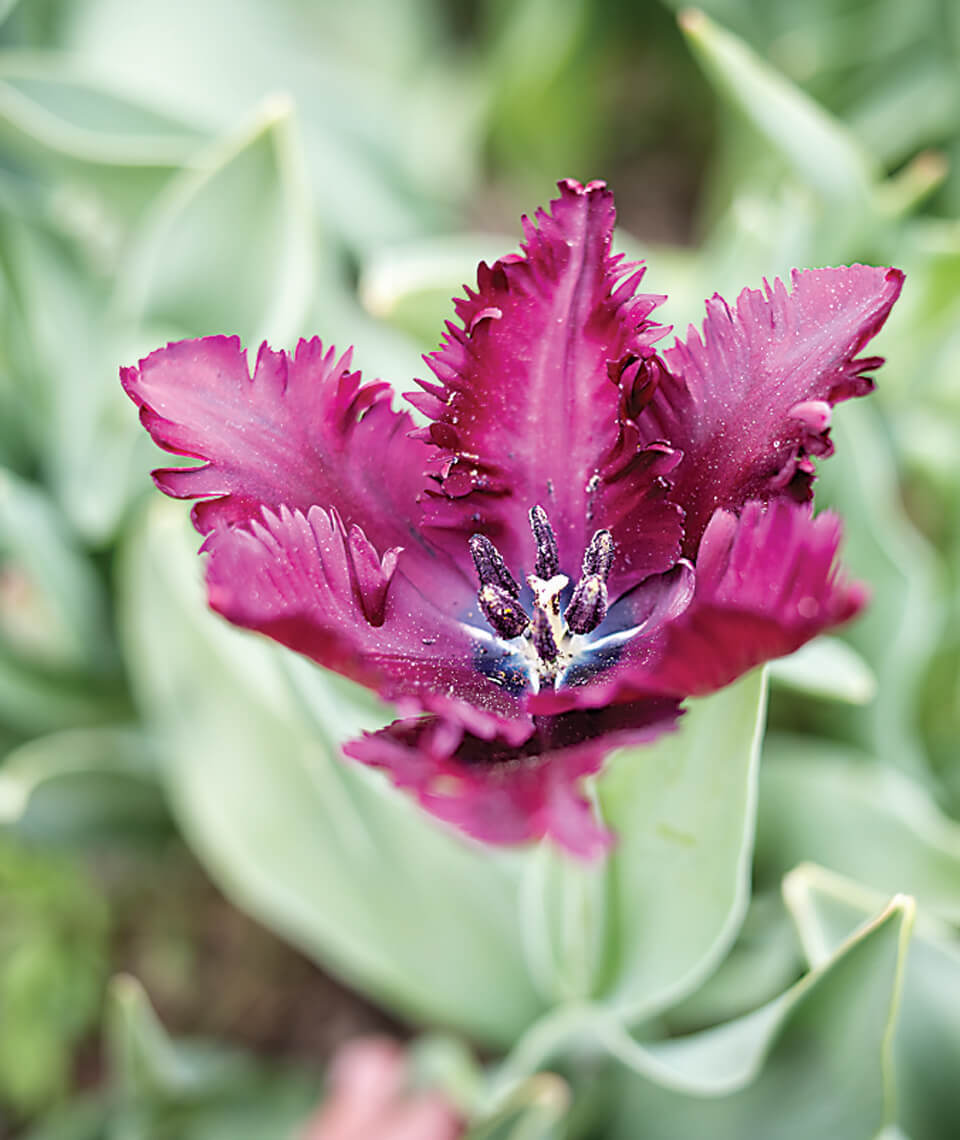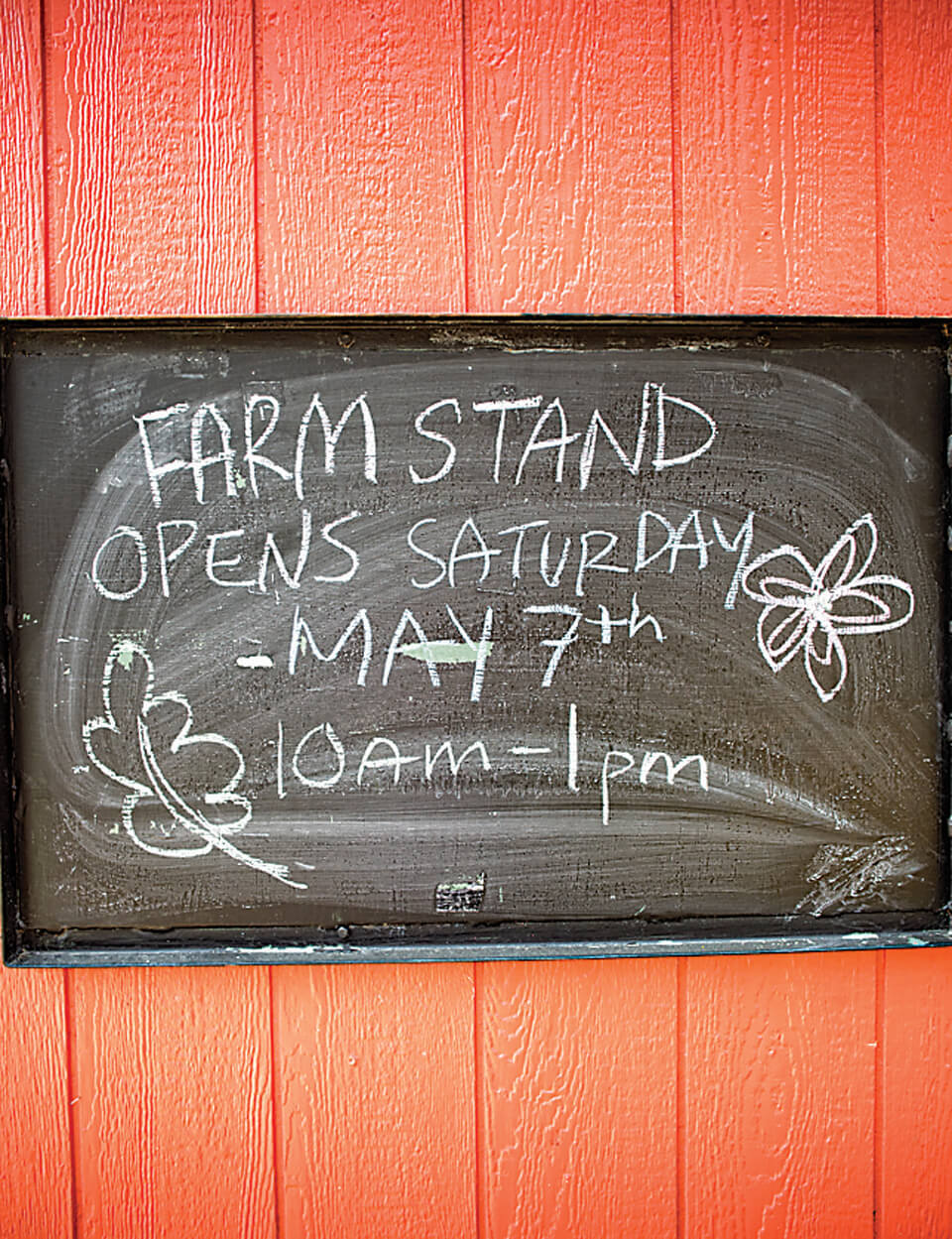 The urban farming movement is, in many ways, an outgrowth of a renewed interest in cities, which now house the majority of the world's population and are only expected to swell. As Lindsay Thompson, an associate professor at the Johns Hopkins Carey Business School, remarked earlier this year at a Light City U conference, "Global challenges are city challenges," meaning that making cities functional, safe, and healthy is crucial to the continuation of civilization. "So, no pressure," she joked.
Because of urban agriculture's potential to feed, employ, beautify, and improve ecological and health outcomes, it is often touted as a promising solution to the ills of urbanity, especially in cities like Baltimore where vacant land is plentiful, food insecurity and blight are rampant, and community resources are scarce.
But the reality is considerably more complicated. Even the movement's staunchest allies admit it won't completely solve food insecurity problems and its job-creating potential, at least in the short term, is modest. Still, many in the field feel its virtues—which include fostering relationship-building, community investment, and increased housing values—are overlooked.
"My understanding . . . is that there are very few folks on the city level that see urban agriculture as a permanent use [of land] anywhere," says Allison Boyd, the director of the Farm Alliance of Baltimore, which imposes soil safety and other health standards on farmers as a condition of membership. "It's [like], 'Oh, it's this nice thing. It will be a placeholder until someone comes along and wants to build a row house or a condo or whatever.'"
At the heart of the matter is determining what Boyd calls "the highest and best use" of city land. For urban farmers, that is agriculture. For the city, that means whatever will generate property tax revenue—and that's unlikely to be a farm. Indeed, very few farms in Baltimore operate on taxable private land. Most occupy city-owned vacant lots or parkland, which farmers access through one of two programs. The first, called Adopt-A-Lot, permits use of vacant land without a lease and for free on a year-to-year basis; the city can revoke the agreement at any time. The second—the Land Leasing Initiative—offers more protection but is harder to access. It provides a five-year lease with a two-year notice to vacate, giving farmers a minimum occupancy of seven years. But the Land Leasing Initiative only applies to operations deemed urban farms, not community gardens or green space, and applicants must have at least one year of successful ag experience to qualify.
Cheryl Carmona co-founded Boone Street Farm in 2010 on two vacant lots in East Baltimore's Midway neighborhood. Over time and despite challenges, the farm thrived, expanding onto a few nearby vacant lots. Then, last fall, Carmona was informed that a developer wanted to buy one of the lots and construct an apartment building. Because Carmona was using that plot through the Adopt-A-Lot program, she had little recourse.
"We had two weeks to come up with a counterbid. We were trying to scramble and come up with $20,000," says Carmona, who is now working to register her remaining lots under the Land Lease Initiative. Without that added cushion of protection, she calls her farm "a sitting duck."
And this is perhaps the great irony of urban farming—the more successful the farm, the more it helps stabilize a neighborhood, the more likely it is to fall prey to redevelopment.
But Abby Cocke, an environmental planner at the city's Office of Sustainability, thinks officials are beginning to recognize the hard-to-quantify value of urban farms and other green spaces.
"We are just starting to work out a green network plan for the city that would look at our vacant land [and determine] what are the most strategic places to keep open and not develop," she says, calling it "an evolving conversation."
"Right now," she continues, "it is absolutely a different conversation every time because every neighborhood is different and every farm is different and every development is different. But we're starting to do a better job at balancing priorities and not just thinking in one way."
The farmers, too, are starting to think differently. While much of the farming in the city is traditional and land-intensive, there are alternatives being explored, some with great promise.
In a small greenhouse on the grounds of Cylburn Arboretum, the Johns Hopkins Bloomberg School of Public Health is backing an experiment in aquaponics, raising fish and growing salad greens in an interconnected system of water-filled tanks and troughs. Though Laura Genello, the outgoing farm manager at the Food System Lab @ Cylburn, admits the practice has its drawbacks—it is expensive to launch and energy-intensive—the soilless growing method can produce high yields, reduce labor costs, and allow for almost total environmental control.
"Other than feeding the fish and maintaining healthy water for them, they don't require a lot. There's no weeding, no soil prep, no tractor use or tillage," Genello explains.
And the rewards can be great, though it's the quick-growing greens, not the fish—which take a year and a half to mature—that are the cash crop. Through the sale of both the greens and the fish to area outlets, Genello says the Food System Lab "comes fairly close" to covering its operating costs except for her salary, which is underwritten by Hopkins. Luckily, the academic nature of the project doesn't demand profitability, but it's easy to see how, with a few tweaks, a similar model could reap plenty.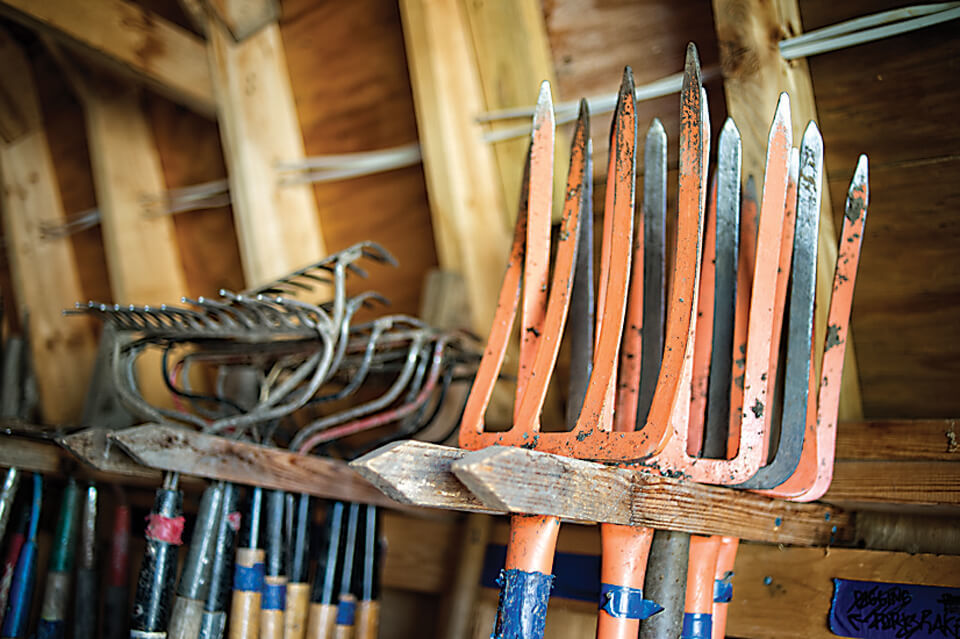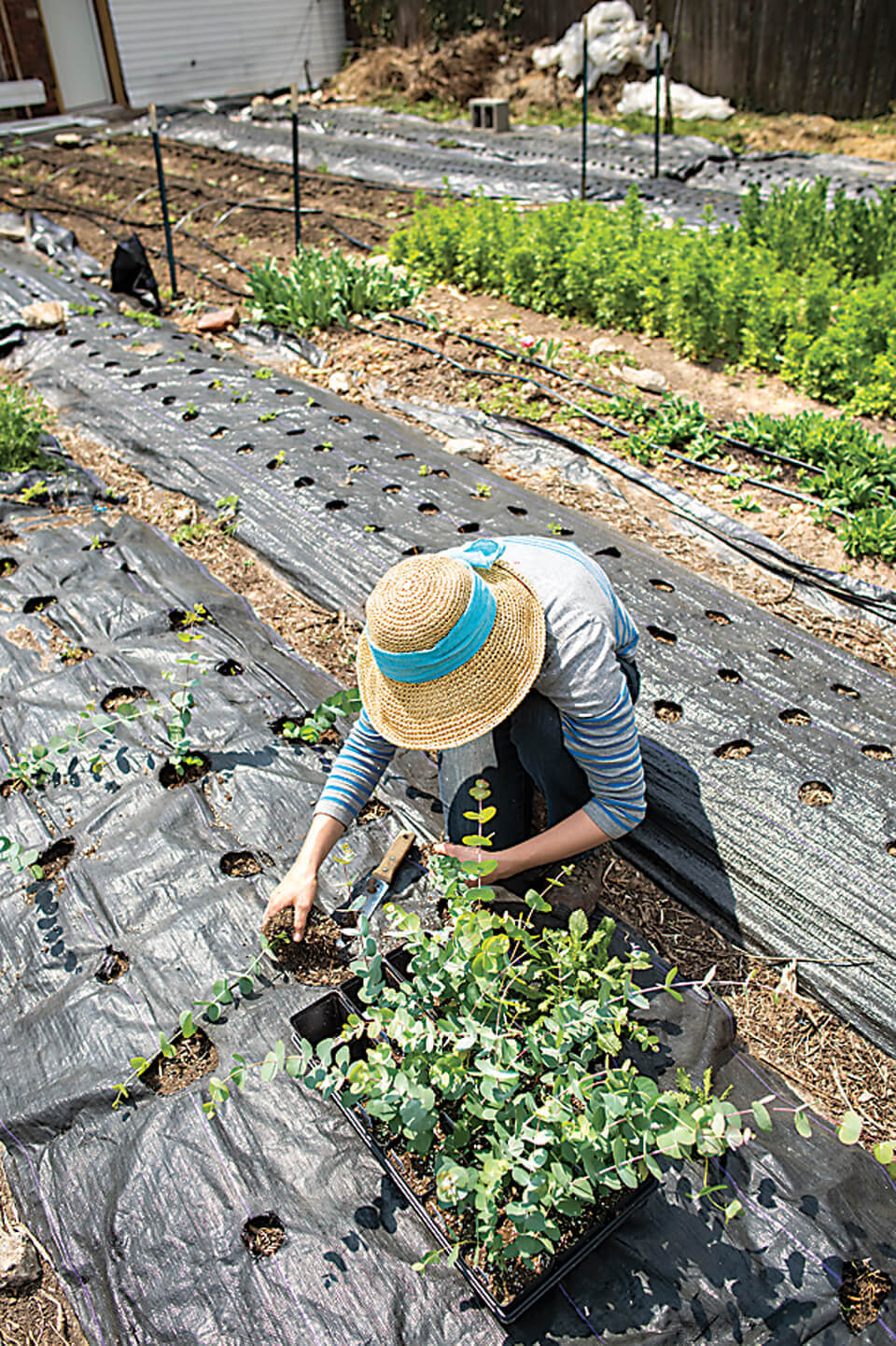 With a toothy grin, prep-school elan, and a do-gooder's drive, 28-year-old J.J. Reidy could be mistaken for a young Kennedy, but he's actually the proprietor of Urban Pastoral, Baltimore's latest—and maybe most unconventional—urban farm. In a 320-square-foot retrofitted shipping container in the parking lot behind the American Brewery building, Reidy is growing microgreens through hydroponic vertical farming, a method favored in space-squeezed metropolises like New York and San Francisco. Shallow plant beds are arranged in stacked rows and columns, and the density allows Reidy to grow about 4,300 heads of lettuce at a time in the climate-controlled, LED-lighted container—a harvest he notes is equivalent to "several football fields of open-field agriculture."
That lettuce will be front and center next month when Reidy and his cohorts open a vegetarian/vegan restaurant in the new R. House food hall in Remington. He believes that between the growing farm operation and the eatery, Urban Pastoral will be able to demonstrate the profitability of urban farming in a way other local farms have not.
Professor Thompson, who mentored Reidy as he developed the business while a student at the Carey Business School, thinks this is crucial for the success of urban farming.
"It's never going to take off if it doesn't make money," she says.
But though Thompson is pragmatic about the challenges facing urban ag, she roots for it because she recognizes its value.
"The magic of those spaces is that they can harness disruption and make it into innovation instead of disruption turning into chaos," she says. "And that's the big challenge of cities. Of course we're going to have disruption because we're mashing up all sorts of people and ideas and values. But can we harness that? The quality of place is one of the key factors in making that difference."
After a long winter, it's busy time at Whitelock Community Farm in Reservoir Hill. Farm manager Alison Worman and programs manager Isabel Antreasian admit that the long, cold spring has put them behind schedule. They need to weed beds, get late-started seedlings in the ground, organize a slate of community events, and prepare to welcome new employees participating in the city's YouthWorks summer jobs program.
But Worman and Antreasian understand that Whitelock's role as a community asset necessitates flexibility. So they don't bat an eye when a neighbor, Omarr Newberns, accompanied by his cocker spaniel, Brooklyn, appears carrying a dead potted plant.
"Hey, Omarr, what's up?" asks Worman, a 26-year-old who came to urban farming after graduating from the Maryland Institute College of Art with a degree in fiber and book arts.
"These are from last summer," Newberns says of the shriveled sprig.
"These are the basil?" Worman queries. "It's not going to come back, but I can give you some more."
"Okay, I kept watering and watering, trying to see if maybe it will salvage," Newberns replies sheepishly.
He began growing herbs last year after developing an interest in cooking and now tends a potted garden in his apartment.
"Before coming here, I was going to the international store, H-mart, to find all the different types of herbs," he explains. "Once I found the ladies had it here, I was like, 'Hey!' And then I started growing my own last summer because they put their green thumb in there and it worked!"
As Newberns, Worman, and Antreasian discuss herbs and coo over Brooklyn, another neighbor stops by, then another, and another. Suddenly it feels more like a party than a day on the farm, and the conversation drifts from the prior evening's Bruce Springsteen concert at Royal Farms Arena (Newberns works security there) to reminiscences about Prince, who had been found dead earlier that day.
Worman, finally excusing herself to go grab a new basil plant for Newberns, shrugs and laughs. "Welcome to our every day."