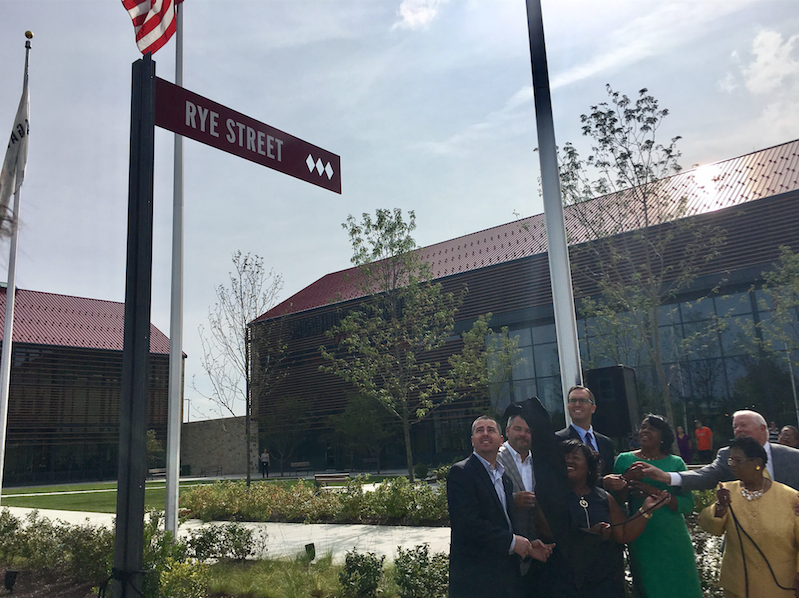 Ron Cassie
The first new street in Port Covington runs 190 feet. And it is closed to traffic, technically making it a pedestrian walkway.
Still, the unveiling of Rye Street, the naming of which required legislative approval from the Baltimore City Council, marked a significant moment Monday, according to Sagamore Development Company officials and the city leaders on hand yesterday.
"A small road, but a big step for us," Marc Weller, president of Sagamore Development, said of the privately funded walkway.
Sagamore's 235-acre master plan for Port Covington—for the most part, a large industrial brownfield for the past few decades—envisions 14.1 million square feet of mixed-use development, 2.5 miles of restored waterfront, and 42 acres of accessible parks and green space for city residents.
Broad, pedestrian-oriented Rye Street links East Cromwell Street—the main thoroughfare in Port Covington—to the waterfront. It also passes directly between Sagamore Spirit Distillery and the new Rye Street Tavern, which is scheduled to open in the middle of September. The tavern, which includes waterfront views and outdoor seating, will have a capacity of about 400 people and emphasize American cuisine and Maryland seafood. James Beard Award-winning chef Andrew Carmellini and the New York-based NoHo Hospitality Group will run the restaurant's operation.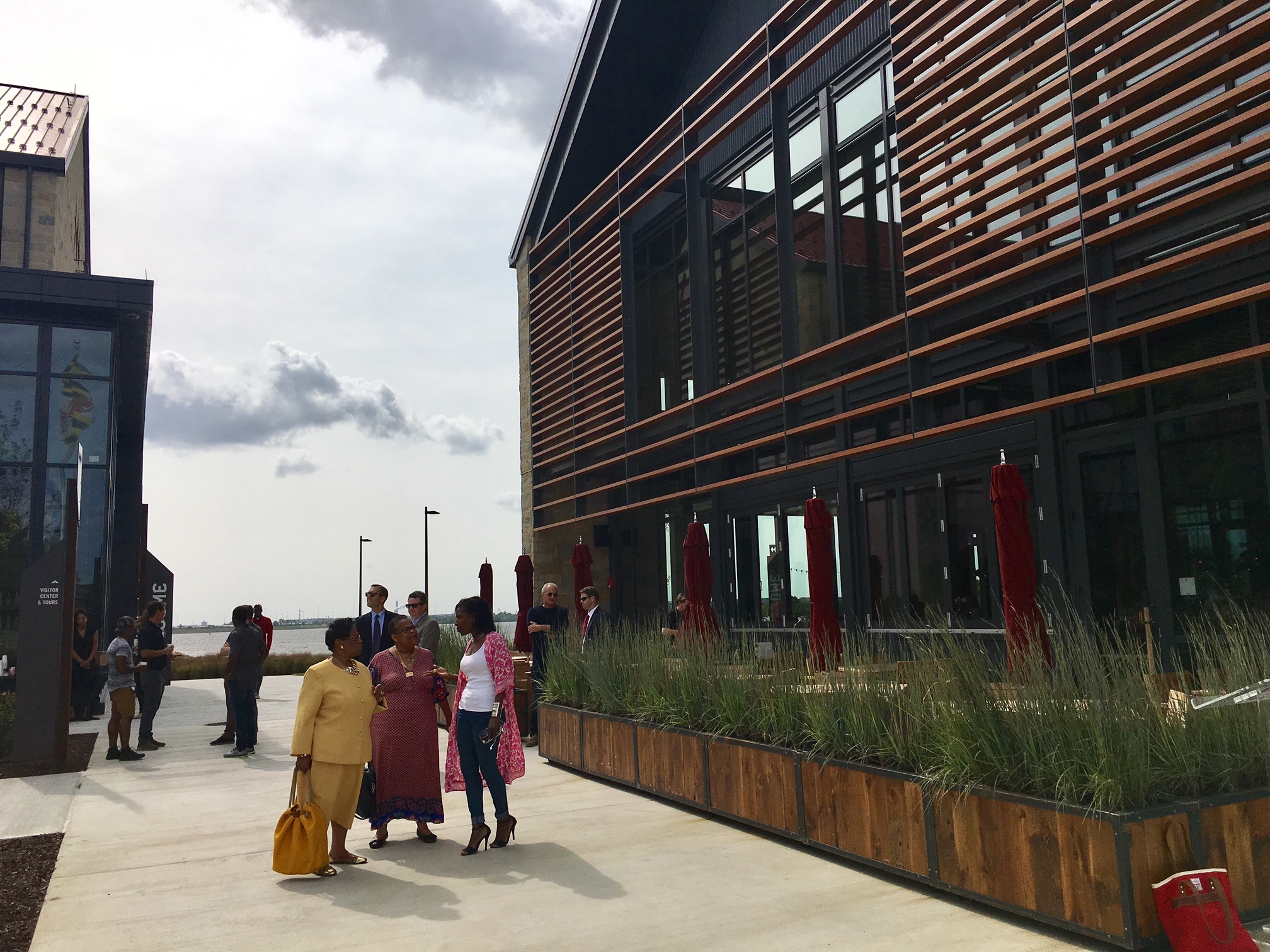 City officials at the unveiling included Joan Pratt, the city comptroller, Bill Cole, president and CEO of Baltimore Development Corporation, Jim Smith, Mayor Catherine Pugh's chief of strategic alliances, Frank Murphy, acting director of the city Department of Transportation, and City Councilman Eric Costello, whose district includes Port Covington.
"It's exciting for me to see," Costello said of the Rye Street unveiling. "A growing Baltimore is a strong Baltimore. I look forward to visiting often."
Rye Street, he added, "is the first of many more to come," noting the success of City Garage, the nearby innovation hub which recently opened a second campus as part of a collaboration with Betamore, and the opening of Building 37, Under Armour's new waterfront headquarters in Port Covington.
In fact, Sagamore officials said, Rye Street is the first of 16 planned new streets, 66 new intersections, and 47 new blocks for Port Covington. Sewage and water line construction is expected to start late next year.
A bike path that will connect Federal Hill and Locust Point to a recently completed Port Covington 1.4-mile bike lane is also in development.
Phase I of the Port Covington project, which will include 4.1 million square feet of mixed-use development, is expected to take 5-6 years. The overall effort, as currently designed, is expected to take 20-25 years.