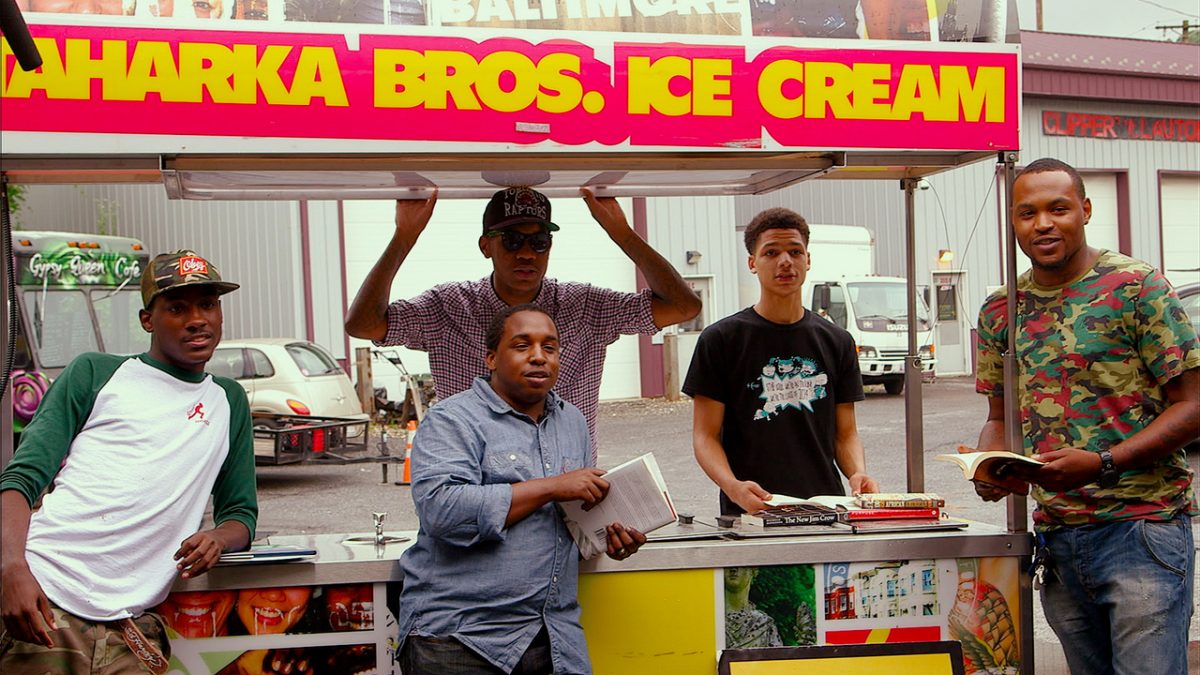 Five things to eat, drink, see, hear, and do with your Charm City weekend.
EAT
Reginald F. Lewis Museum, 830 E. Pratt St.
2 p.m. Free-$8. 443-263-1800.
A Dream Preferred tastes like summer, with beautiful sweeping shots of hot city streets, melting ice cream, and the tale of hardworking kids on a time crunch, trying to make a buck. But the short film isn't fiction—it's the real story of Baltimore's own Taharka Bros., the six-year-old, "Best of Baltimore"-winning ice cream company that makes some of the best small-batch scoops in town. In 29 days, these six young men raised $28,000 to get their business off the ground and launch a food truck for social change. Follow their story, directed by the Academy Award-nominated directors of Freakonomics and Jesus Camp, meet the men themselves, and wish it was warmer weather with an ice cream social, full of their creative flavors.
DRINK
Symphony Woods, 10475 Little Patuxent Pwky., Columbia. Sat. 11 a.m.=6 p.m., Sun. 11 a.m.-5 p.m. Free-$40. 410-313-4700.
We don't need
to tell you that it's going to rain again this weekend, but you can wash away
your sorrows with a full-day festival of booze. Now in its 26th year, the
Symphony Woods will transform into a wine-lover's paradise with thousands of
guests, lots of live music, and more than 20 local wineries, including
favorites like Boordy Vineyards and Linganore Winecellars, as well as newbies
Winecream, aka boozy ice cream made with berry wine. Choose your favorite
vintage, dig on the sounds of Rumba Club, and stay afloat with a flock of food
vendors, toting everything from old-fashioned kettle corn and crab dip to beef
jerky, brick-oven pizza, and, of course, cheese.
SEE
Pimlico Race Course, 5201 Park Heights Ave. Doors open at 8 a.m. Race begins at 6:18 p.m. 877-206-8042.
It seems that this year's Preakness has all the trappings of last year. An exciting Kentucky Derby, an undefeated favorite, and a coming cloud of rain. Anyone who watched the Churchill Downs heat is excited for this year's 141st race. Just a little over a mile, the Pimlico Race Course will make or break a champion, possibly even sending one thoroughbred onto being the second Triple Crown winner of the last 37 years. Partake in a bevy of Preakness activities, hear big-name headliner at this year's InfieldFest, including DJ duo The Chainsmokers, hip-hop chart-topper Fetty Wap, and Towson's own pop-punkers All Time Low, and long live the Sport of Kings.
HEAR
Ottobar, 2549 N.
Howard St. 8 p.m. $12. 410-662-0069.
This sporadic super-group is one we wish performed year-round. Donning Aaahh!!! Real Monsters-esque headdresses and featuring members of Future Islands, these eclectic critters are easy to instantly love, with the guttural croon-growl of Samuel T. Herring (aka "Sammy Snail"—each bandmate gets their own mollusk moniker), and the wave-riding riffs of bassist William Cashion ("Snailliam," also of Peals). And of course, there's the sprightly saxophone, rolling-thunder drums, and true-grit garage guitar (plus the occasional drum-kit domination of April Camlin, or "Snailpril," of Wume). Dubbed "AM radio reggae-pop," the music straddles the line between raw punk, funky ska, and SoCal surf, and after a 2013 debut, the core quintet's new funky, feel-good follow-up is the sunny sound you'll want to hear during all your rooftop parties, backyard barbecues, and sunburnt trips to the beach. They even include a couple of killer instrumentals, but for the foreseeable future, we're listening to "Shoebox" on repeat, which you should too, starting with their homecoming show this Saturday night.
DO
The Ideal Arts Space, 905 W. 36th St.
7:15-11 p.m. $7-10.
Baltimore is a dancing town. In Station North, you can get down to Bmore Club at The Crown. In Remington, you rock out at the Ottobar. During Save Your Soul, you can shake your groove thing in SoBo at Lithuanian Hall. And this weekend, in Hampden, you can even square dance. The Baltimore Square Dance is now in its third year, typically being held at the Mobtown Ballroom in Pigtown. But after a successful run at The Ideal last month, they're coming back for another night of live music and old-fashioned fun. Don't worry if you don't know the steps—there will be a "flat-footed" lesson beforehand, and the whole night will be BYOB.