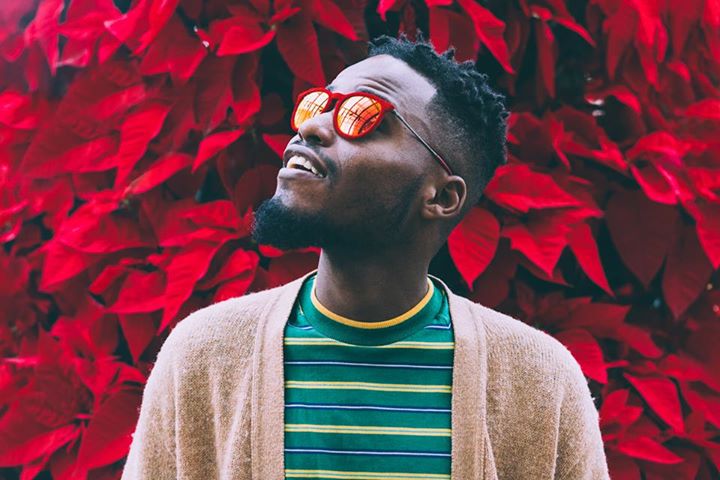 Five things to eat, drink, see, hear, and do with your Charm City weekend.
---
EAT
Oct. 16: The Baltimore Green Works EcoBall
Frederick Douglass-Isaac Myers Maritime Park, 1417 Thames St. 7 p.m. $40-75. baltimoregreenworks.com.
This Friday,
don your favorite second-hand threads or make a creative eco-friendly costume—"As a caterpillar becomes a butterfly, so
must you become DERELICHTE!"—for the
Baltimore Greenworks 7th annual EcoBall. The environmental nonprofit will be
celebrating the season's harvest on the Inner Harbor with local fare created by the
culinary students of Stratford University. These up-and-comers will compete in
a Top Chef-style competition, using
ingredients from Maryland farms like Bogarty, Charlottetown, Little Gunpowder,
and Prigel Family Creamery, all to support BGW's conscious programs. Enjoy
eats, drinks, and dancing at this entirely sustainable event—with live music by local five-piece party band
The Mooks.
DRINK
Oct. 17: OktoBEARfest at The Maryland Zoo
The Maryland Zoo in Baltimore, 1876 Mansion House Dr. Waterfowl Lake Pavilion. 12-4 p.m. $25-65. 410-396-7102. marylandzoo.org.
Lions, and tigers, and beers—oh my! This weekend, spend your crisp, sunny Saturday at the Maryland Zoo for its annual animal version of a booze-riddled Oktoberfest. Grab a glass and sample some 30-plus seasonal brews, including locals like The Brewer's Art, Flying Dog, and Monument City Brewing, and get down to the Pennsylvania polka of John Stevens' Doubleshot. Soak up your pumpkin ale with German-inspired food and then scramble out to see the penguins, as tickets include all-day admission to the zoo. And don't worry about driving: between 11 a.m. and 4:30 p.m., there will be free shuttles running to and from Penn Station.
SEE
Oct. 16: WTMD's 70th Birthday Celebration for Divine
WTMD, 1 Olympic Pl., Towson. 8 p.m. $15. 410-704-8938. wtmd.org.
You know the buxom blonde. The sky-high eyebrows. The left cheek beauty mark. Maybe, most notably, that bright red, form fitting, Pink Flamingos dress. Divine became a Baltimore legend through such iconic roles as Babs Johnson in the aforementioned John Waters film and Edna Turnblad in Hairspray. The actor, musician, and Dreamlander drag queen from Towson would have been 70 this month and this weekend, on the eve of his birthday, the city is coming together to celebrate his legacy. At WTMD, hear local musicians Bobby E Lee and the Sympathizers, Pure Junk, Sweepstakes, Cowabunga Pizza Time, and Ellen Degenerate perform Divine's songs and see Single Carrot Theatre, Iron Crow Theatre, Cricket Arrison & Melissa LaMartina re-enact some of his most memorable scenes. It will all be broadcast live on 89.7 FM, with proceeds benefitting the station.
HEAR
Oct. 16: Al Rogers Jr. & Drew Scott
The Crown, 1910 N. Charles St. 9 p.m. $7. 410-625-4747. facebook.com.
Get to know Al Rogers Jr. Whether he's
being named one of The Sun's
10 under 30, starting a dance party at the Creative Alliance, mingling with the
crowd at Sowebo, or getting down at The Crown, the young artist has a fresh style that
leaves you wanting more. On his new project with Blacksage's Drew Scott, the self-proclaimed
lover/creator/ dreamer conjures up his own world, "Luvadocious," where God is a woman, "love isn't feared," and
"pursuing your passion is accepted." His dynamic wordplays are backed by
Scott's skilled beats, culminating in a sort of experimental, chill-wave
hip-hop. Rogers swings his voice like freestyle jazz, dancing between
playful, fast-paced spits and soulful, sexy swoons, and he skips the tired,
typical raps (women, cash, cars) to approach grander questions (love, life,
himself). Each quest is imbued with spirit and swagger, spreading the feel-good vibes that he likes to call swooz. Listen for yourself
this Friday night, with
special guests from Scott's other project with Josephine Olivia, as well as
Bmore Club paragon Blaqstarr, Trill Natured, Malik Ferraud, and Joy Postell
with the Breedz.
DO
Oct. 17: The Baltimore Running Festival
Starting line: Camden Yards, 400 W. Camden St. Finish line: M&T Bank Stadium, 1101 Russell St. Times vary. $15-280. 410-605-9381. thebaltimoremarathon.com.
Whatever your fitness level, grab your sneakers and hit the pavement for the 15th annual Baltimore Running Festival this weekend. From the Inner Harbor through historic Fells Point and Federal Hill up to Druid Hill past the Maryland Zoo, join tens of thousands of athletes to participate in a full marathon, half-marathon, 5K, relay, or fun-run around the city on a beautiful fall Saturday, and do it for a number of local causes, like the City Neighbors and One Love foundations. If anything, head to Power Plant Live on Thursday for 98 Rock's inaugural 0.5K dash, with beer and live music starting at 5 p.m.