25 neighborhood spots to get a meal under $25.
By Jane Marion, Jess Mayhugh, Ron Cassie, Henry Hong, John Lewis,
and Amy Mulvihill. Photography by Scott Suchman.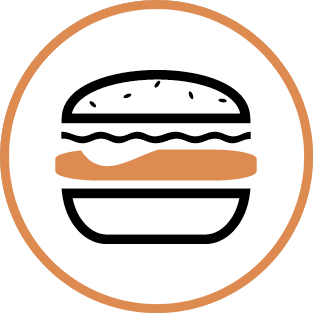 Burgers
Whether blanketed by bacon, made from lamb, or served inside a brioche bun, all burgers are king in our book. Try it at: Parts & Labor, where a locally sourced, dry-aged patty is served with fish peppers, charred onions, and house-made dill pickles ($14). 2600 N. Howard St., 443-873-8887.
×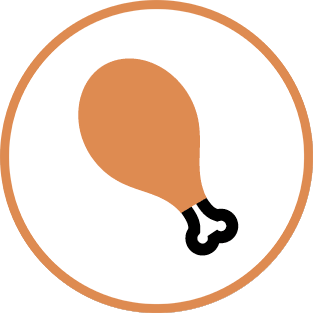 Fried Chicken
We've seen lots of local twists on the classic chicken dish (one version pairs poached eggs and hot sauce, for example), but we prefer ours the old-fashioned way—with a crispy crust enrobing meat that's juicy but never greasy. Try it at: Top Chef Bryan Voltaggio's Family Meal in Frederick offers fried chicken with buttermilk biscuits. ($16.99). 880 N. East St., Frederick, 301-378-2895.
×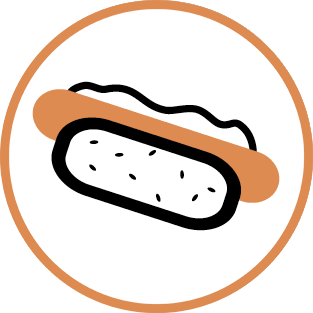 Hot Dogs
After years of playing second string to the burger, dogs are having their day, whether slathered with a sweet-and-savory ginger miso sauce or served Polish-style with kraut. Try it at: Stuggy's, where our favorite creative combo is the Maui Wowie: that's a dog with bacon, ham, barbecue sauce, and pineapple salsa ($8.48). Two locations, including 809 S. Broadway, 410-327-0228.
×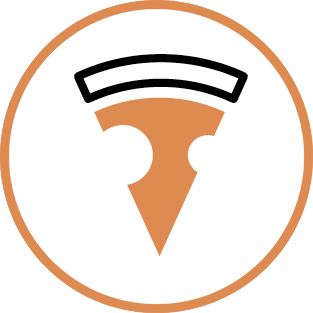 Pizza
Pizzas come in all sizes, styles, and shapes (just ask Joe Squared), but whatever your leanings, the combination of flour, water, cheese—and sometimes sauce—adds up to a slice of heaven. Try it at: Verde for our favorite combination of mozzarella, arugula, and prosciutto ($16). 641 South Montford Ave., 410-522-1000.
×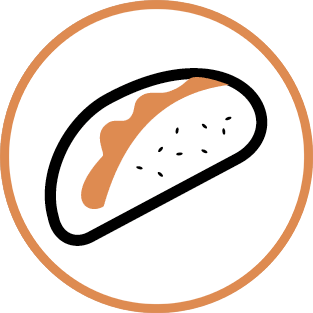 Tacos
This classic south-of-the-border dish is a fiesta for your mouth—with varying combinations of meat, lettuce, and salsa. Try it at: Papi's Taco Joint and indulge in two tequila-seared mahi tacos with jicama slaw, plus a choice of different salsas and shells ($7). 1703 Aliceanna St., 410-299-8480.
×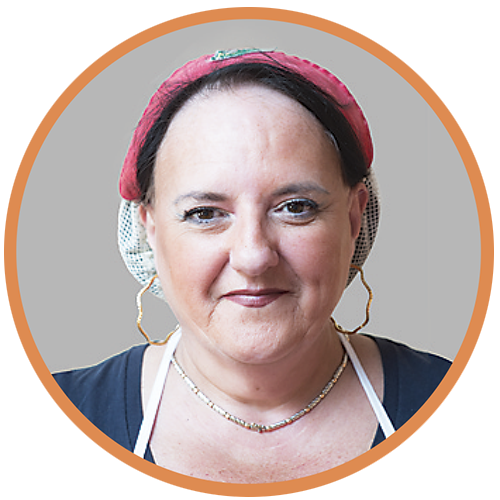 Daniela Useli
SARDINIA
DANIELA PASTA & PASTRIES
900 W. 36th St.

HAMPDEN
443-759-9320

From her early days of cooking culingionis (pasta stuffed with potatoes) alongside the Sardinian matriarchs in her family, Daniela Useli dreamed of opening a restaurant of her own. Three years ago, she got her chance. The result is Daniela Pasta & Pastries, featuring authentic Italian fare. For Useli, cooking is a way of preserving her proud past. "Cooking means everything," says Useli, who uses recipes that have been passed down through the generations. "It's in my blood. It's tough to keep your culture when you move to another country, but when you come here, it's like walking into a restaurant in Sardinia."
×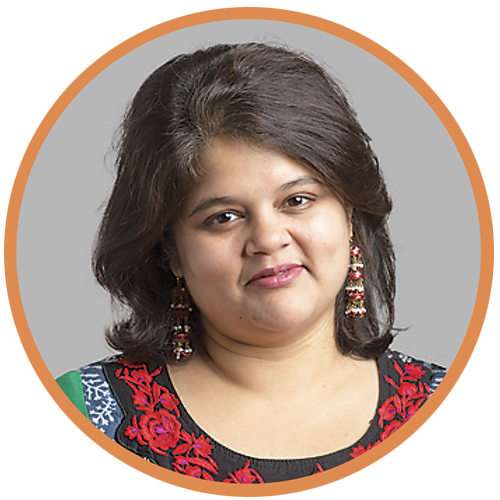 Radhika Sule
INDIA
THE VERANDAH

842 W. 36th St.

HAMPDEN
410-889-0999

Radhika Sule came from Bombay to Baltimore to study architecture, but, after practicing for seven years, she decided to stay home full-time to raise her children. With more time on her hands, she'd shop at farmers' markets. "I'd wonder why they didn't have Indian food," says Sule. So Sule decided to sell Indian street food at the Baltimore Farmers' Market. After finding success, Sule opened The Verandah in Hampden three years ago. And though she's given up practicing architecture, she's still constructing. "Everything for me is about composition," says Sule. "Even the process of cooking is architectural. The ingredients are the materials and you're creating a product to bring all the elements together.
×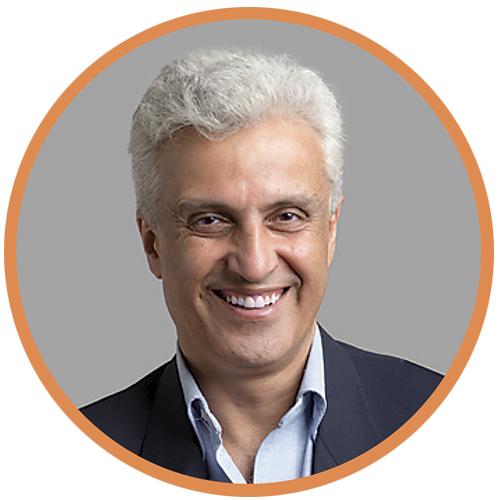 Foad Borhani
IRAN
VILLAGIO CAFE
6805 YORK RD.
STONELEIGH
410-372-2200

In his native Iran, Foad Borhani worked in the family factory manufacturing porcelain plates. These days Borhani is still in the business of making plates, but now he's filling them with Persian specialties like lamb shank with herb-and-garlic spiked rice and baklava. "When I first came to Baltimore, I went to culinary college," says Borhani, "and then I worked in Phoenix, AZ, for 17 years before coming back to Baltimore." In December 2013, Borhani set up shop in the former Stoneleigh Bakery. His food has been an instant hit in the 'hood. "People love it," says Borhani. "I'm so happy here. It makes the fact that I work such long hours worth it."
×
Thanks to the richly held heritages in our 'hoods, Baltimore's burgs are a melting pot. And these days, that "pot" is full of pho at Pho Pasteur in Catonsville, linguine with littleneck clams at Il Basilico Trattoria Italiana in Lutherville, and vegetarian aush soup at The Helmand in Mt. Vernon. So whether you're searching for an easy-on-the-pocket ethnic eatery or some low-key pub grub, we've found a plethora of places where you don't have to spend your children's college tuition to quell your cravings. And while we recognize that under $25 per person sounds like a steep starting point, keep in mind that we're including tax, tip, and a drink. (Needless to say, lots of joints on this list cost less.) Whatever your funds, Baltimore and its environs have plenty to please the palate and the piggy bank.
Bolton Hill/ Station North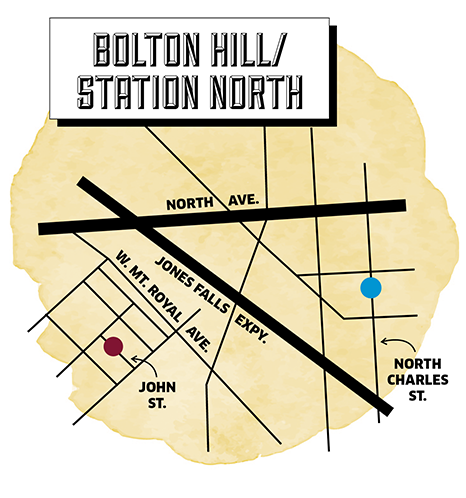 On the Hill Cafe
A hangout for Bolton Hill residents and MICA students alike, On the Hill Cafe has the aesthetic of a classic coffee shop and a reputation that explains the frequent line out the door. The draw is that On the Hill boasts a strong commitment to the barn-to-belly movement. (Eggs are sourced from Glencoe's Springfield Farms and bread hails from Hyattsville's Uptown Bakers and Baltimore's Stone Mill Bakery, for instance.) Look for satisfying breakfast staples such as quiche ($4.25) and a breakfast burrito ($6), while lunch fare features veggie sandwiches like the Eutaw with balsamic-glazed beets, avocado, goat cheese, and peppercorn mayo ($7.75), as well as grass-fed beef burgers ($8.50), and Mexican-inspired dishes such as tamale cakes ($8).How low can you go? The Belgian waffles with maple syrup and semi-sweet chocolate chips deliver big bang for the buck ($5.35). 1431 John Street, 410-225-9667.
Sofi's Crepes
There's not much we haven't sampled at Sofi's six locations, which gives us the authority to say that the beauty of a Sofi's crepe is that it can morph into any meal. Skipped the most important meal of the day? Consider the sausage, egg, and cheese breakfast crepe for lunch ($7.25). Need a more robust repast? The barbecue-shredded-pork with cheddar-cheese iteration ($8.25) should fit the bill. Hankering for dessert (and something that counts as a serving of fruit)? May we suggest the Bananarama with sliced bananas, granola, honey, and peanut butter ($6.15)? If flying to Montmartre isn't currently on your calendar, trust us, a trip to Sofi's will make you feel like you've been transported to the City of Lights. How low can you go? Don't be fooled by the name: The Plain Jane ($4.15)—with a dusting of cinnamon and sprinkling of sugar—is simple, yet sublime. Numerous locations including 1723 N. Charles Street, 410-727-7732.
Charles Village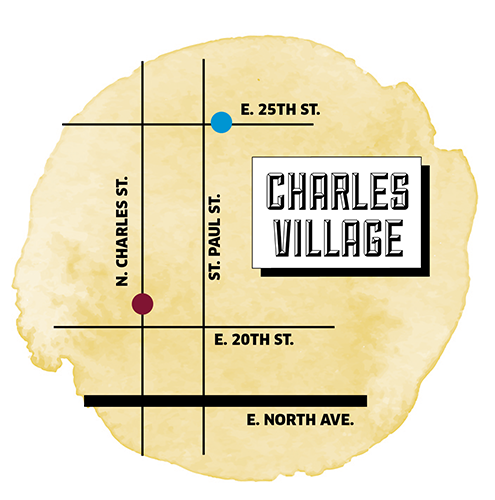 Georgia Soul Food
With all the emphasis on trendy small plates these days, it can be challenging to find a stick-to-your-ribs home-style eatery. So it's no wonder then that Georgia Soul Food is on our minds. Indulge in one of the restaurant's "Everyday Meals," including a well-seasoned protein like fried chicken ($7.99-8.99) or pig's feet ($8.99), plus two heaping helpings of sides and a slab of cornbread. Want to supersize it? Check the "Add a Bite" section to heap on an extra portion of meat ($.99), such as an extra chicken leg. Church picnic-worthy versions of the classic sides can be ordered a la carte—consider collards ($2.95), mac and cheese ($3.85), or candied yams ($2.95). How low can you go? A Salisbury steak with gravy, rice, and two sides ($7.99) is always a good bet. 102 E. 25th Street, 443-708-1145.
Mi Comalito Restaurant
The Comalito family opened this Mexican/Salvadorean/Honduran joint in late 2013 and has already found a neighborhood niche in lower Charles Village serving plates of cheesy tacos, burritos, and quesadillas, along with more sophisticated fare like mariscada ($19.95), a creamy seafood soup boasting lobster, shrimp, and clams. We opted for the equivalent of surf and turf with the plato mixto mi comalito ($15.99), which offers a little bit of everything, including grilled steak, chicken, and shrimp in a sour-cream sauce. Sides of rice, fried beans, and salad complement the courses, but the real showstoppers are the straight-from-the-fryer tortillas, which are somewhere between the thickness of a crepe and a pancake, and just as tasty. How low can you go? A mixed pupusa ($2) crams cheese, beans, and pork into said tortilla and will keep you happy until your entrée arrives. 2101 N. Charles Street, 410-837-6033.
---
Cheap Eats Cheat Sheet
Looking for foods that offer great taste without costing a monthly mortgage payment? Here are the five pillars of cheap eats, with tips on where to try them. Tap or click below to learn more.
---
Downtown/Mt. Vernon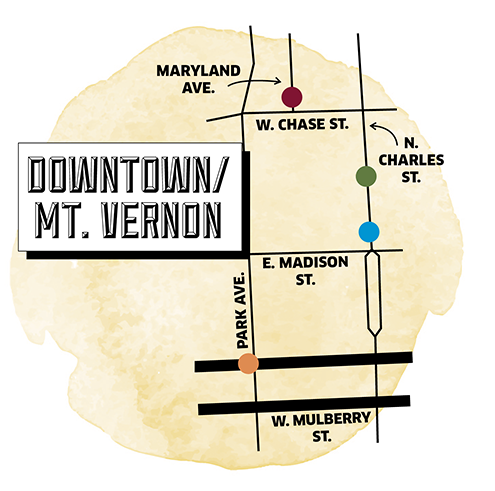 Dukem
Perched precariously on the curve where Maryland Avenue, Cathedral Street, and Chase Street knot together in Mt. Vernon, this Ethiopian outpost doesn't offer parking or ambiance, but it delivers on the important stuff: the food. We recommend the Dukem special tibs with lamb ($15.50, or with beef $13.95). An aromatic mix of diced lamb, onions, tomatoes, garlic, rosemary, and jalapeños, it's served piping hot on swaths of the cuisine's signature spongy Injera bread, which does a wonderful job sopping up the stew. How low can you go? A veggie sambusa ($2.75, with meat is $3.50) is like an Ethiopian empanada. The flaky pastry crust surrounds lentils, onions, and jalapeños for a piquant, filling snack. 1100 Maryland Avenue, 410-385-0318.
The Helmand
We often advise our single friends that The Helmand is the perfect first-date spot due to its casual, yet intimate ambiance, unobtrusive service, great food, and, of course, reasonable prices (a powerful saving grace should the date go south). Also helpful is that Afghani food, while exotic-seeming at first, actually incorporates mostly familiar flavors: the must-order kaddo borwani ($5.25) is perfectly cooked sweet pumpkin with garlicky yogurt sauce, banjan laghatak ($5.25) is a savory stew of eggplant, tomatoes, peppers, and mint yogurt, while many of the entrees are a grilled or stewed protein served with challow or pallow (both seasoned rice). Be sure to study the always-extensive specials list, and save room for the cardamom vanilla ice cream with fresh mango and dried dates and figs ($5.25). How low can you go? Most of the appetizers are modestly portioned, but the vegetarian aush ($5.25) is a hearty and filling soup made with homemade noodles, potatoes, carrots, nine different varieties of beans, and yogurt mint sauce—this and perhaps one other appetizer are enough for a quick and healthy light meal. 806 N. Charles Street, 410-752-0311.
Mt. Vernon Stable & Saloon
The Stable is one of the few real neighborhood restaurants in the Vern, with most other establishments having more targeted themes or ethnic leanings. Downstairs is the bar with plenty of seating for diners, while upstairs is slightly fancier and brighter. The menu is classic catch-all American bar/restaurant eats, including sandwiches, burgers, pastas, seafood, and Mexican-inflected fare. The real value is in the weekly specials, most famously Monday rib nights, when a full rack of baby-backs are just $8.95 (often less than a half-rack just about anywhere else). Other nights of the week feature New York strips with two sides for $13.95 (normally $20), and a chef's choice blue-plate special ($10.95). How low can you go? On Tuesdays after 5 p.m., consider fish tacos (two for $5) and a can of Natty Boh ($2) for about what it costs to park on Charles Street for three hours. 909 N. Charles Street, 410-685-7427.
Zhongshan Restaurant
As a rule, one must look past the typical take-out Chinese menu items (General Tso's chicken, beef and broccoli, etc.) and dig deeper to discover that more authentic Chinese delicacies are on offer. At Zhongshan, look no further than the dim-sum menu to get to the good stuff. Though Zhongshan doesn't offer the usual pomp and circumstance of cart service, no single item costs more than $4, and offerings such as the house-made pork sao mai dumplings ($3.45), the delicate shrimp rice crepe ($3.45), and steamed ribs with black-bean sauce ($3.45) are all excellent examples of dim-sum classics. How low can you go? A vegetarian version of the aforementioned rice crepe ($2.95) costs less than you'd pay for a soda almost anywhere else. 323 Park Avenue, 410-223-1881.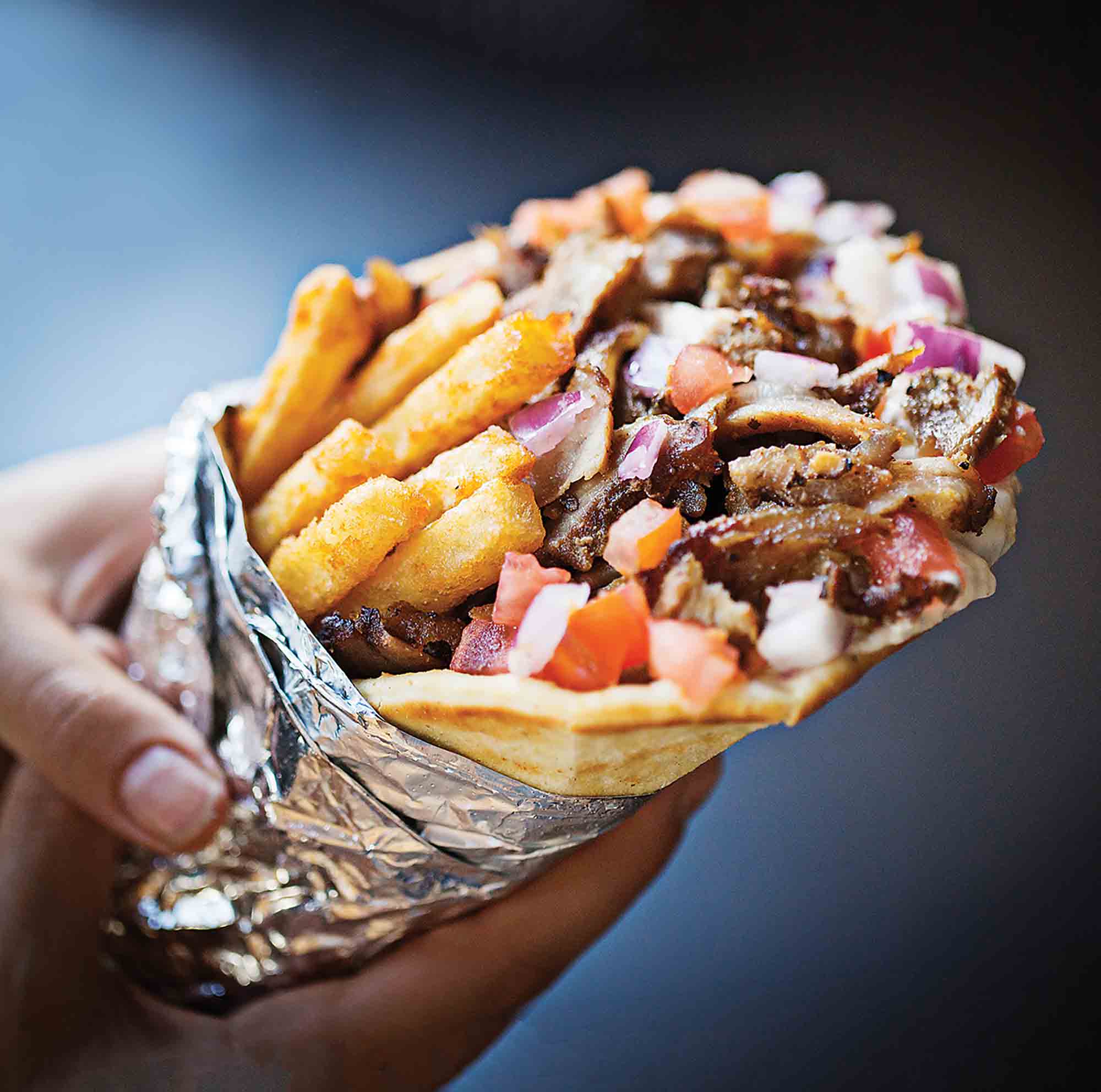 The gyro with fries from Greektown Grill.
Greektown/HighlandTown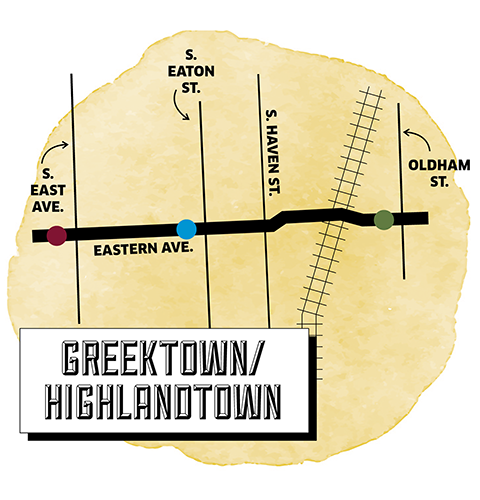 Chicken Rico
Nothing pretentious here, just a storefront, family-style restaurant with trays, tables, and chairs, beverage coolers along the wall, a flat-screen TV tuned into soccer, and the sounds of Spanish being spoken everywhere—which is a good sign. Since opening a few years back, Chicken Rico's Peruvian-style charcoal-broiled chicken (1/2 chicken, two sides for $8.49) has become a Highlandtown staple and worth a visit for anyone heading to East Baltimore. (And even if you're not, it's worth the drive.) Get ready to roll up your sleeves for fall-off-the bone chicken, lightly dusted with paprika, cumin, and garlic. Also enjoy hearty Latin-American sides like yucca ($2.99) and plantains ($2.99). The lomo saltado ($10.50), marinated steak strips stir-fried with vegetables and red and spring onions, hits the spot, too. On weekends, don't miss the winning ceviche de pescado ($11.79). How low can you go? The superb quarter chicken with two sides and a can of Inca Kola or jugo de coco—aka coconut juice— ($7.50) is a total palate pleaser. 3728 Eastern Avenue, 410-522-2950.
Greek Town Grill
Tucked into a bustling block of Eastern Avenue, it's easy to overlook this tiny restaurant among the other popular Greektown dinner destinations. But if you do, you'll miss one of the best gyros ($9.99 for the platter) around—tender marinated lamb and beef, sliced and slow-cooked on a rotisserie spit to perfection. We also love the well-seasoned pork and chicken souvlaki platters, served with rice, pita, fries, tzatziki, and a small Greek salad ($9.99). There are only a half-dozen counter stools and four tables inside, but carryout and delivery are also options. Try the flaky, easy-to-share spanakopita ($4.95). How low can you go? The succulent pork gyro with tomatoes, onions, and tzatziki, and topped with French fries ($5.89) is our
idea of a food fantasy. 4715 Eastern Avenue, 410-276-GYRO (4976).
Matthew's Pizza
Baltimore's first pizzeria, and an institution since 1943, Matthew's Pizza is the place many Highlandtown folks will tell you they went to on their first junior-high-school date. On weekend nights, the sidewalk outside the cozy Eastern Avenue restaurant still fills up with local couples and families ready to devour the where-else-but-in-Baltimore deep-dish crab pie ($14.79). With a thick but light crust, mozzarella, imported Parmigiano-Reggiano cheese, melt-in-your-mouth lump crabmeat, and caramelized onions, this quintessential Charm City treat is seasoned with Old Bay and baked to golden goodness. We highly recommend the 4 Seasons Pie, with artichoke hearts, black olives, mushrooms, and prosciuttini ($11.95 for a large), and the classic Margherita ($10.50 for a large). Throw in a cannoli from Vaccaro's ($3.95) for a finishing touch. Cut-rate bottles of beer, wine, and mixed drinks are available, too. How low can you go? Try a small traditional pie with cheese and homemade sauce ($8.95)—there's something to be said for the simple things in life. 3131 Eastern Avenue, 410-276-8755.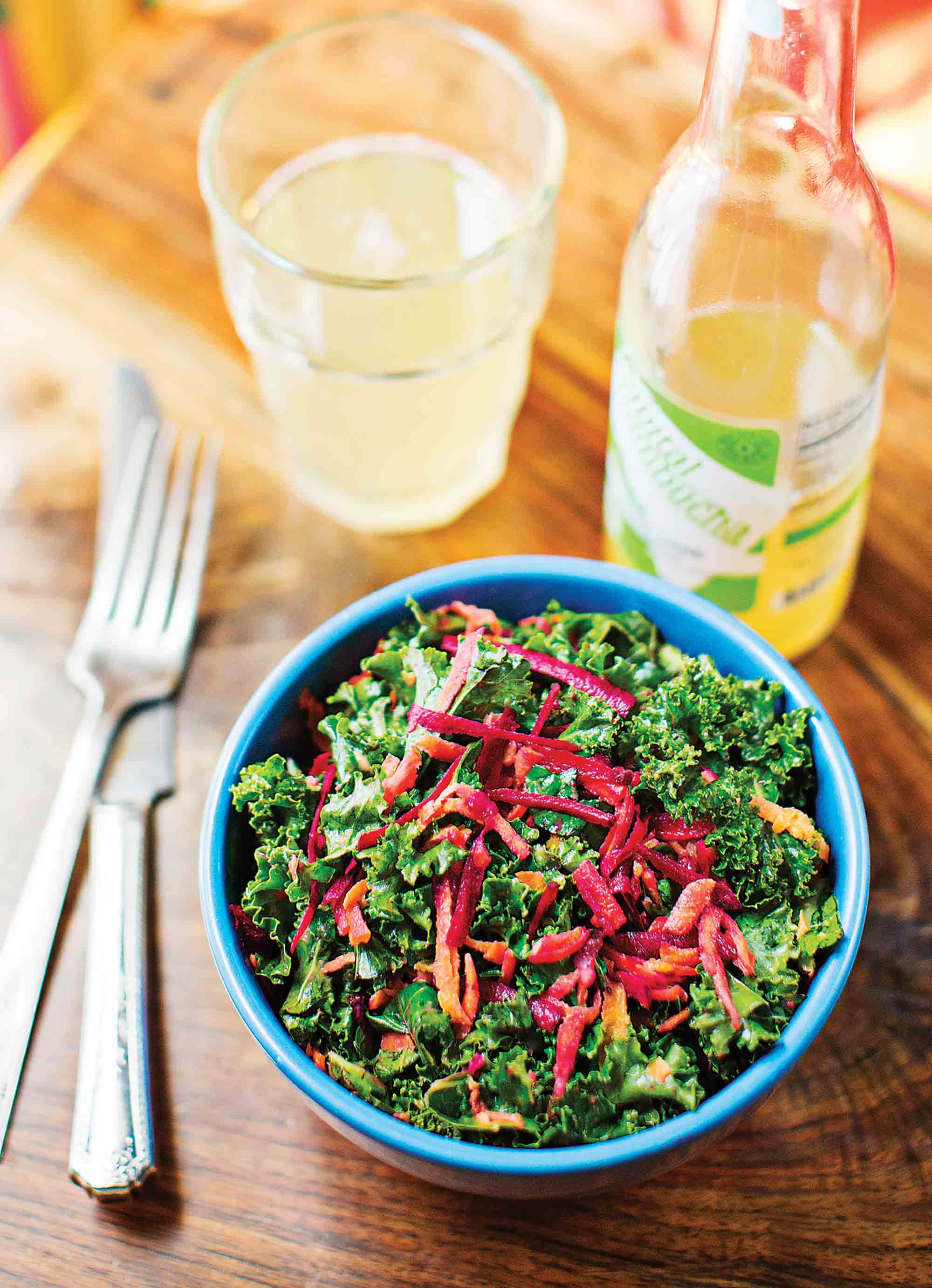 THe Kale salad from breathe Bookstore Café.
Hampden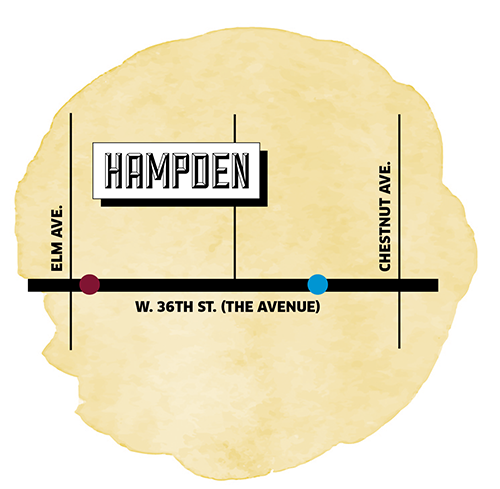 Breathe Bookstore Café
We've always been inspired by the books at this Hampden athenaeum, but owner Susan Weis-Bohlen's recent idea to add a cafe is a truly enlightened one. From a spicy chipotle tempeh sandwich on gluten-free bread ($6.98) to an "herbed tofu naanwich" (wrap your mind around tandoori tofu with caramelized onions, spinach, raisins, and roasted red-pepper and white-bean spread on spelt flour naan for $7.45), this flavorful, filling vegetarian fare, will never leave you wondering "Where's the beef?" How low can you go? The eight-ounce portion of Indian kitchari—split yellow mung beans, mixed with basmati rice, ginger, and veggies—delivers quantity and quality at an unbeatable price ($4.95). 810 W. 36th Street, 410-235-7323.
The Other Corner Charcuterie Bar
As an offshoot—and next-door neighbor—of Corner BYOB in Hampden, The Other Corner (as it's affectionately known) has all the charm of a dive bar, albeit one with upscale cuisine and cocktails. Sample a signature charcuterie spread ($13) with options such as prosciutto, bresaola, chèvre, and Point Reyes blue cheese, plus cornichons and pear jam punctuating the plate. For a complete meal, consider the nightly $20 dinner, which can include pan-seared trout over squid-ink risotto, a choice of soup or salad, and a complementary beer or glass of wine. Other can't-miss plates: the frogs legs marinated in soy ($8) and the garlic-butter bone marrow ($10). How low can you go? During happy hour, charcuterie plates are only $8, plus other items like Parma ham-wrapped melon ($6) and marinated olives and crostini ($3) are serious steals. 850 W. 36th Street, 443-869-5075.
Follow The Noodle
Whether stuffed with cheese or layered with meat, almost every culture has its way with some version of a doughy delicacy. Here's a little lesson in Charm City geography and the ultimate cheap eat.
---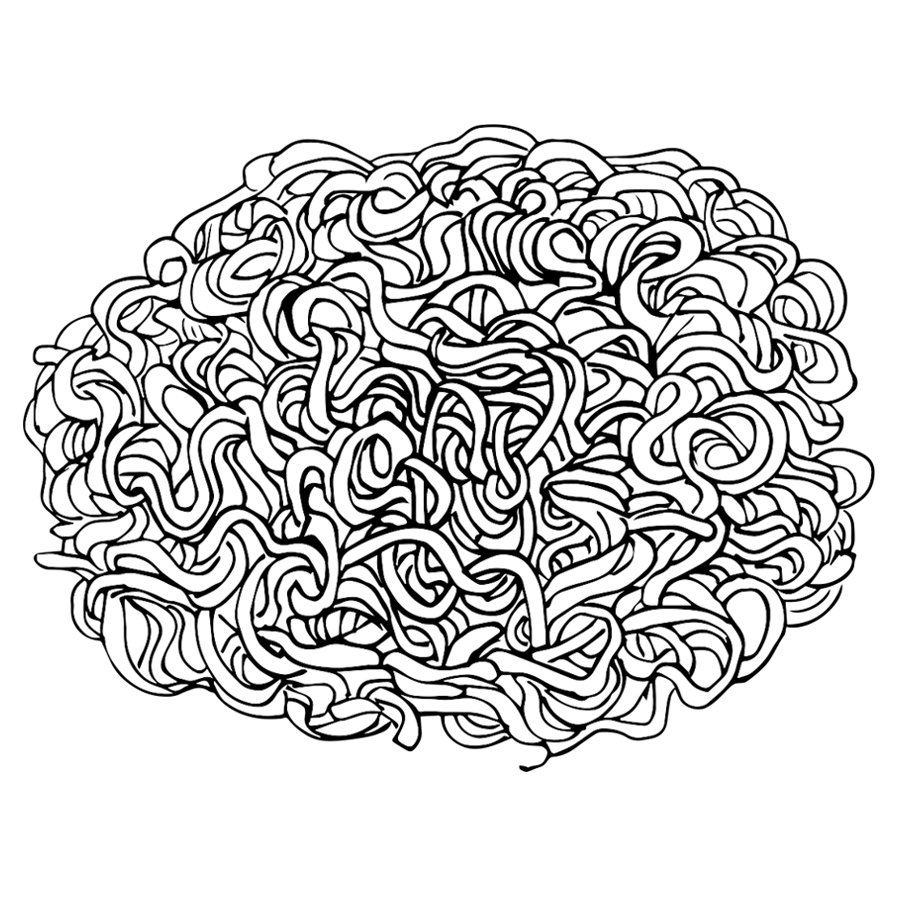 RAMEN
at TenTen Ramen
This authentic Asian noodle shop serves shoyu ramen, a rich pork-based tonkotsu-style broth christened with braised bamboo shoots, a semi-soft boiled egg, a thick slab of tender pork belly, seaweed, and chewy ramen noodles. 413 Charles Street, 410-244-6988.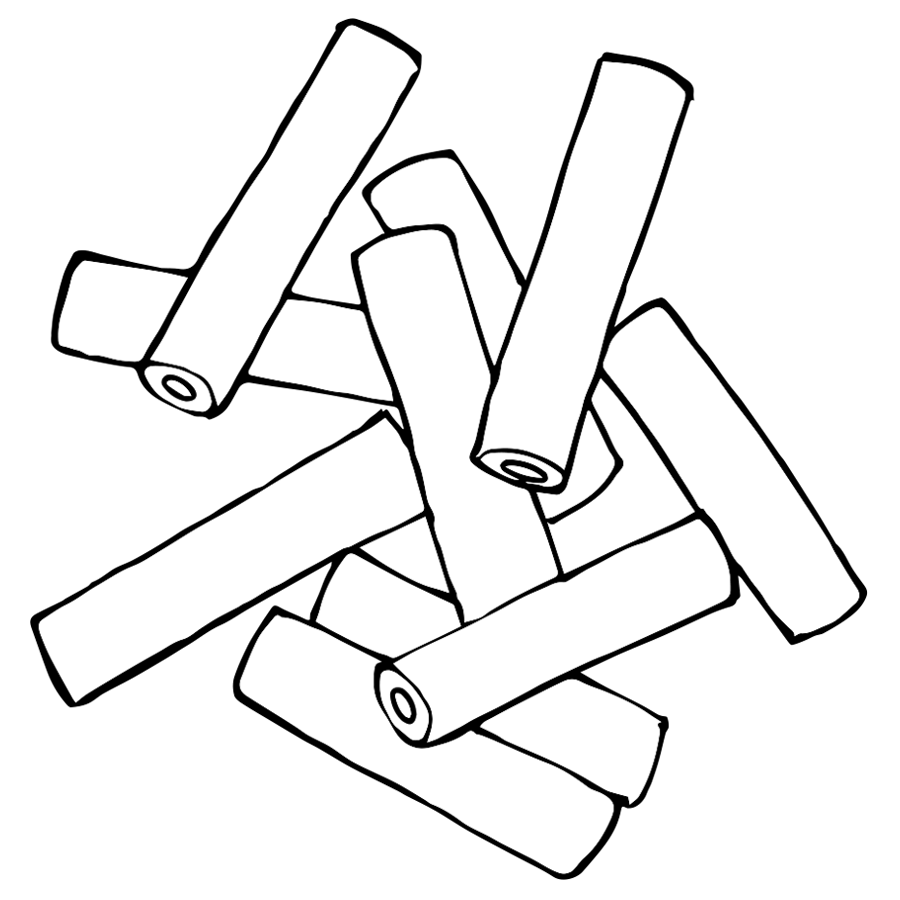 PATITSIO
at Samos
Known as Greek lasagna, pastitsio is comprised of ziti, bucatini, or other tubular pasta then layered with meat sauce and topped with béchamel and a peck of Parmesan. Greco-Baltimorean Spiro Agnew would be proud. 600 Oldham Street, 410-675-5292.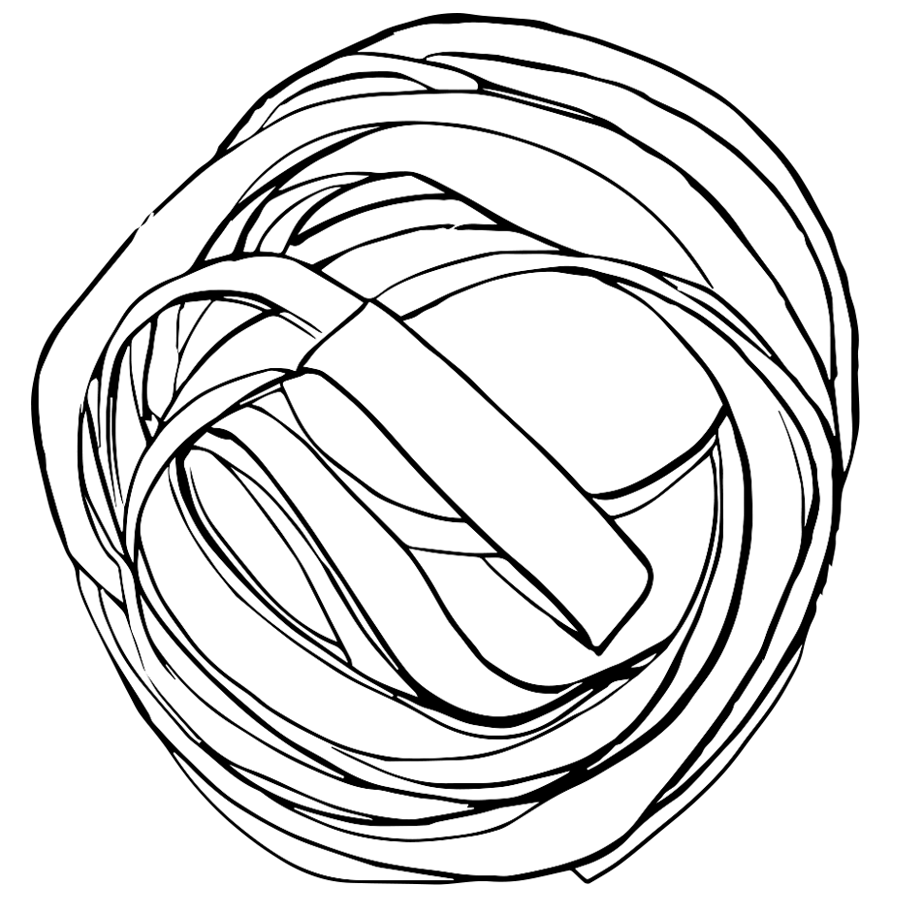 FETTUCCINE
at Grano Pasta Bar
The broad, flat, egg noodles at Grano are perfect for holding one of the pasta bar's many glorious sauces including puttanesca (a sly reference to ladies of the night due to its salty combination of tomatoes, olive oil, capers, and garlic), pesto, and Bolognese. 1031 W. 36th Street, 443-869-3429.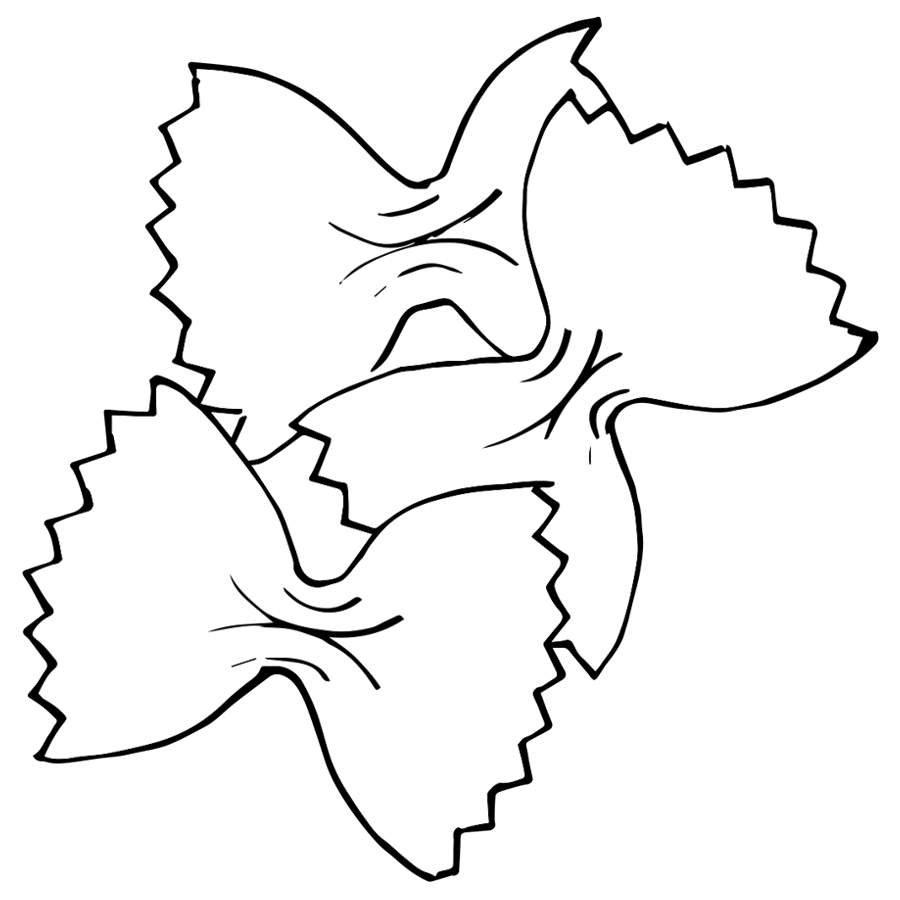 KASHA & BOW TIES
at Suburban House
Known as kasha varnishkas, kasha or toasted buckwheat groats are combined with bow-tie shaped noodles to make this traditional nutty-tasting Eastern European dish. 1700 Reisterstown Road, Ste. 105, Pikesville, 410-484-7775.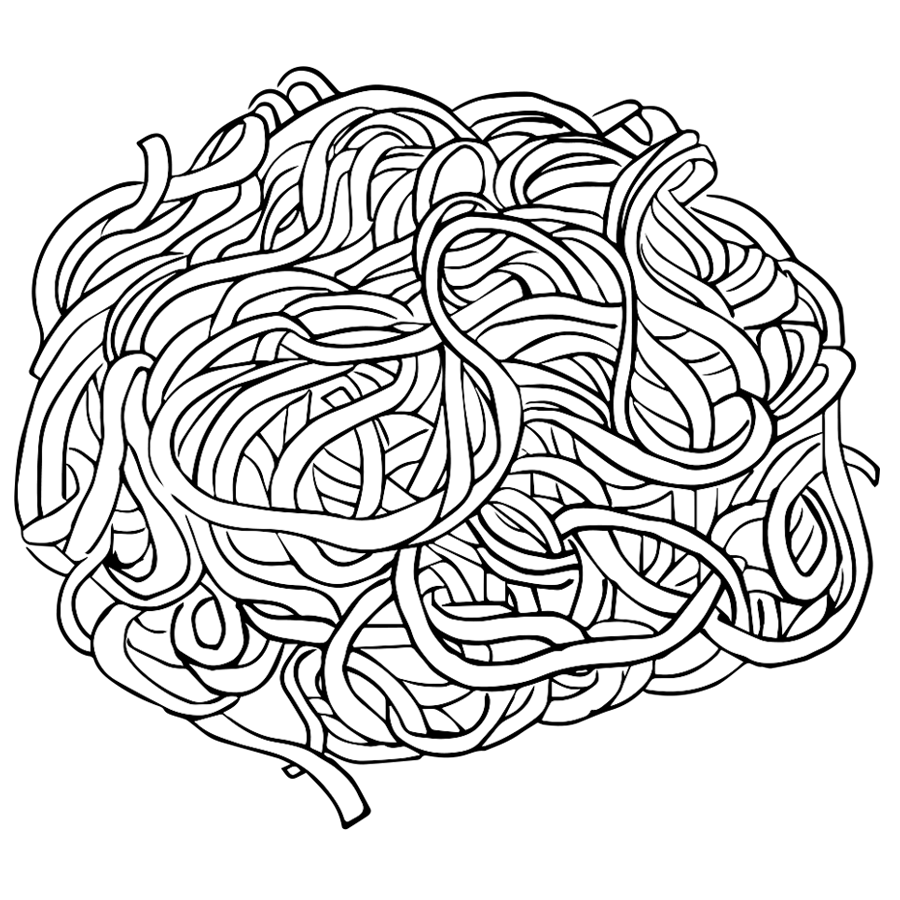 PHO
at Pho Van
At Pho Van, the popular Vietnamese street food shines with steaming strands of rice noodles, heaps of chicken (or whatever protein you pick), hot peppers, bean sprouts, and oriental basil, all afloat in aromatic broth. 6477 Baltimore National Pike, Catonsville, 410-455-6000.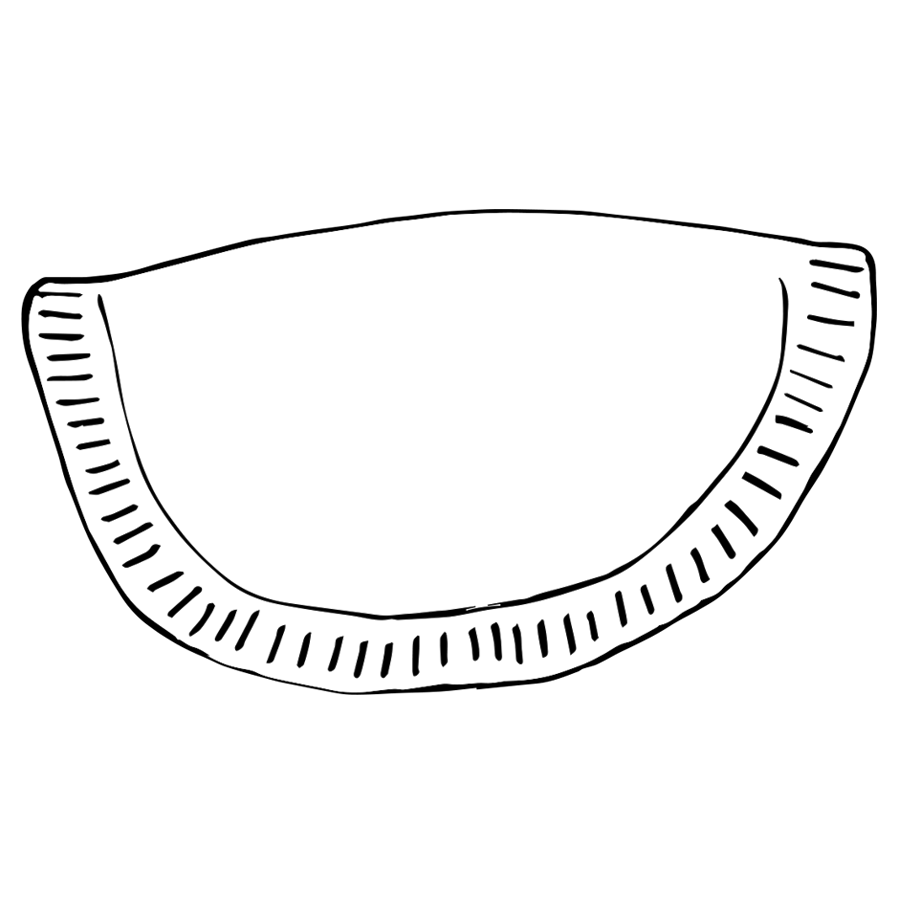 PIEROGIES
at Sophia's Place
At this Broadway Market stall, these Eastern European noodle dumplings are boiled and pan-fried any way you like them: with fried onions and bacon, stuffed with sauerkraut and 'shrooms or meat, then slathered with melted butter. 1641 Aliceanna Street, 410-342-6105.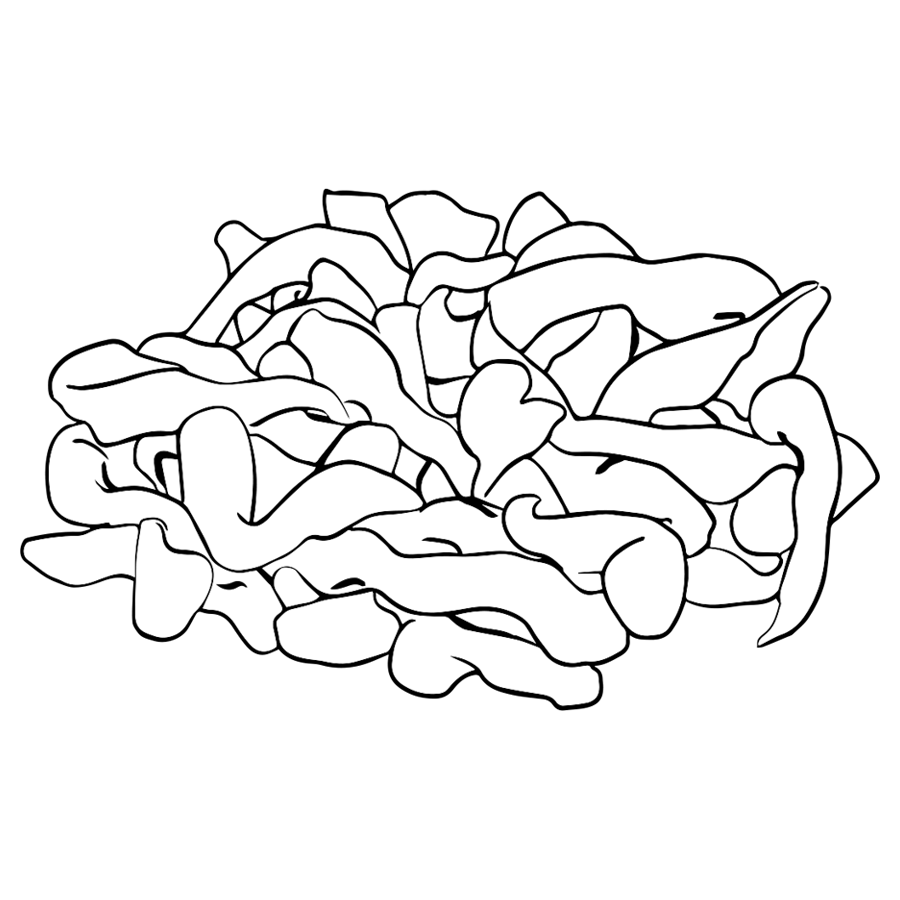 SPAETZLE
at Old Stein Inn
This German noodle specialty (meaning "little sparrow") is made with flour, eggs, milk, nutmeg, and salt, and tossed with red cabbage, braised pork, and a red wine demi-glace. 1143 Central Avenue, Edgewater, 410-798-6807.
Harbor East/ Little Italy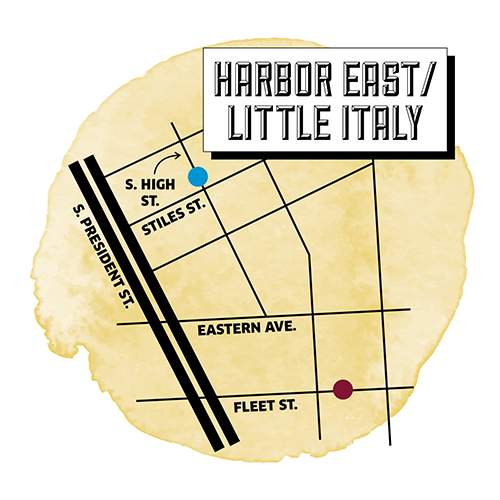 Bagby Pizza Company
Bagby's website boasts that it has served more than 65,265 pizzas since it opened in 2009, including varieties piled high with barbecued chicken, bacon, and scallions, as well as one version with duck confit and Bosc pears (both $17.25 for a large). And though the pies takes center stage, we're also fond of the grilled veggie sandwich with lemon aioli slathered on a rustic grilled ciabatta bread ($9.25) and a chopped salad ($7.99)—squash, green onions, carrots, and asparagus tossed with herb vinaigrette—with greens straight from the Bagby Group's own Cunningham Farms in Cockeysville. How low can you go? A large slice of pepperoni pizza and a can of Natty Boh will set you back $6 (just in case you need us to total the tab). 1006 Fleet Street, 410-605-0444.
Isabella's
With only three tables, this Little Italy gem is definitely little. Still, there's nothing small about the bold menu boasting Italian subs, paninis, and pizzas, including the oft-hailed brick-oven Scooch sub (a winning combination of capicolla, sopressato, porchcetta, Gouda, and roasted peppers $7.50 for the six-inch version) and a simple thin-crust Margherita pizza (house-made mozzarella, sliced tomatoes, and fresh basil for $9.99 for a 10-inch pie). Full disclosure: Given that we can walk to it from our offices in Harbor East, Isabella's is one of our go-to lunch spots. Even so, we've been known to commute down I-83 to get our weekend fix, too. How low can you go? Though sold as a side, the arancini—a deep-fried pork-and-beef meatball stuffed with green peas and coated in Arborio rice, including house-made marina for dipping—can make a meal ($4.99). 221 S. High Street, 410-962-8888.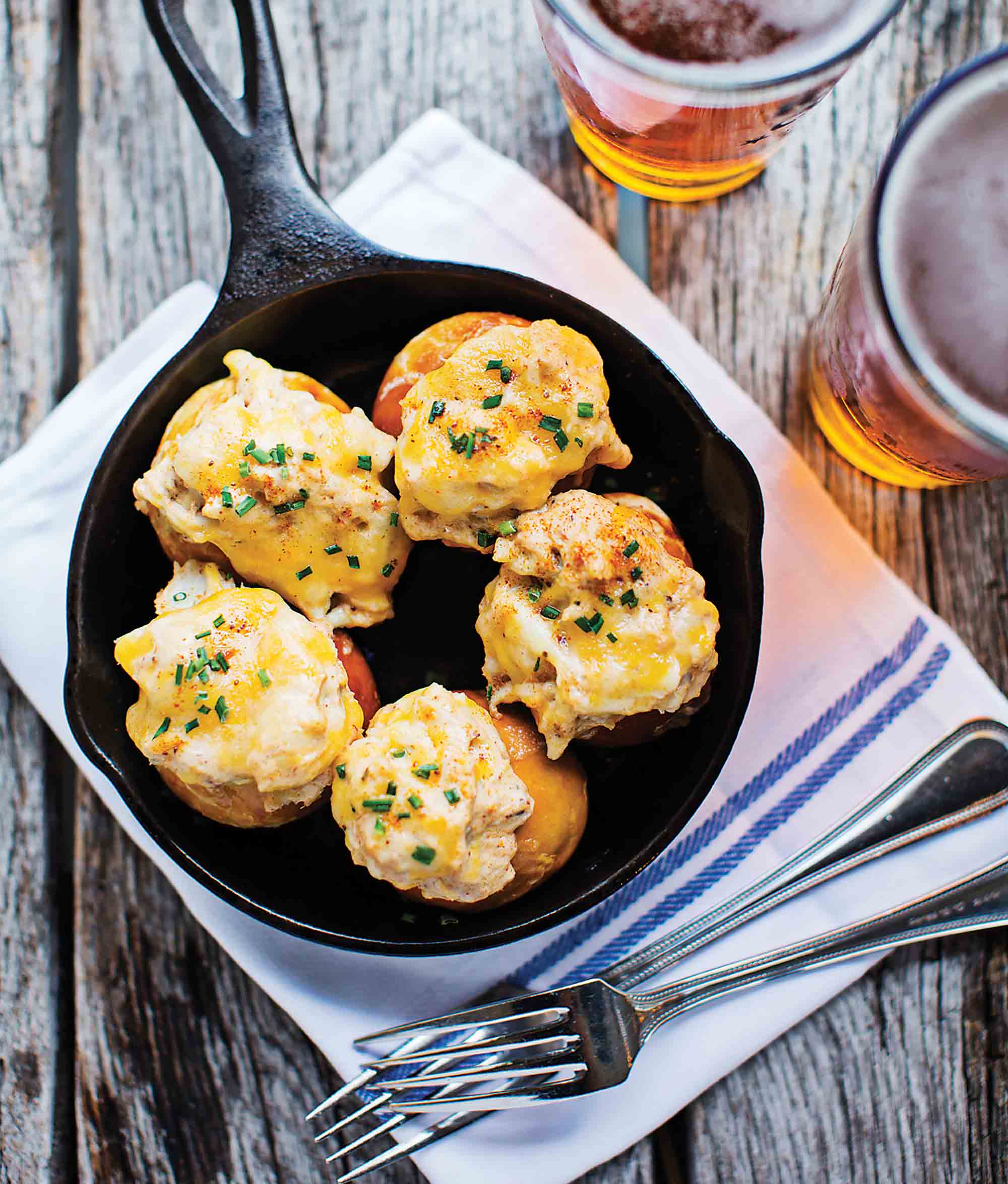 The Crab Pretzels at Ryleigh's oyster
Federal Hill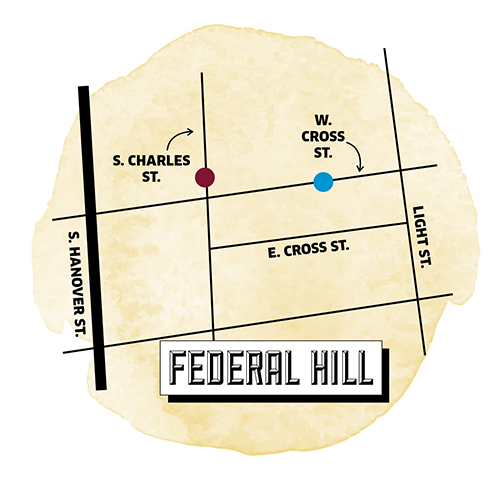 MaGerks Pub & Grill
MaGerks is well reputed for its cheese steaks (all versions for $8.50)—and rightly so. Of primary importance is the roll, which is sourced from the City of Brotherly Love and lends an air of authenticity. While the subs aren't overstuffed like their hometown progenitors, they are just as flavorful and way juicier. Another worthy staple is the bar's version of sushi, including shrimp tempura ($7.50), soft-shell crab ($8.50), and Philly rolls (smoked salmon and cream cheese for $7.50). The only raw offering is spicy tuna ($7.50/roll). Sandwiches, wings, and salads round out the menu, and all fare is above par, especially when you consider that pub grub is often less than stellar. How low can you go? Be sure to check out weekly specials when deep discounts can be found, especially on Thursdays, when the cheese steak can be had for a mere $4. 1061 S. Charles Street, 410-576-9230.
Ryleigh's Oyster
The house burger ($10), crab pot ($14), and wings ($9) are all menu stalwarts, but don't overlook the most obvious reason to frequent Ryleigh's—its namesake raw oysters. The selection changes daily, and on a recent visit, the farm-raised Pickle Points ($14) from Canada's Prince Edward Island were briny favorites. Newbies to the slurping scene may want to stick with the Fancy Sweets ($12), which are less briny and make a great "starter" oyster. Those who prefer their mollusks cooked should try the fried oyster po' boy ($11) with bacon and tartar sauce. An order of grilled corn ($6), smothered in Old Bay and feta cheese, pairs nicely with all of the above. Oh, and did we mention, the crab pretzels (three to an order at $11) are one of the best things about Baltimore? How low can you go? On Tuesdays (from 3 to 10 p.m.), oysters are $1 and corn is $2 at both the Federal Hill and Hunt Valley locations. Add in a $3 draft beer (discounted from 3-7 p.m.) and live it up. Two locations, including 36 E. Cross Street, 410-539-2093.
---
PEOPLE IN YOUR NEIGHBORHOOD:
They've come from all over the globe to bring their native noshes to Baltimore. Tap or click below to learn more.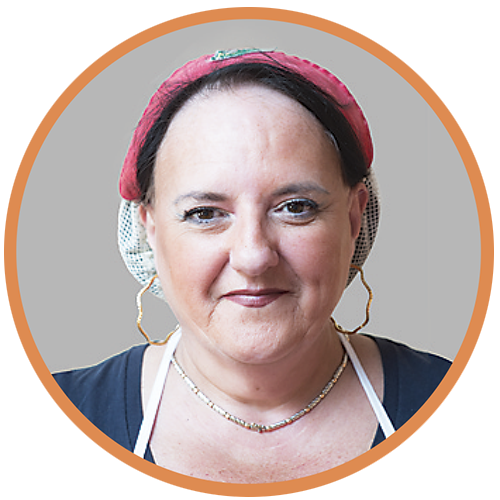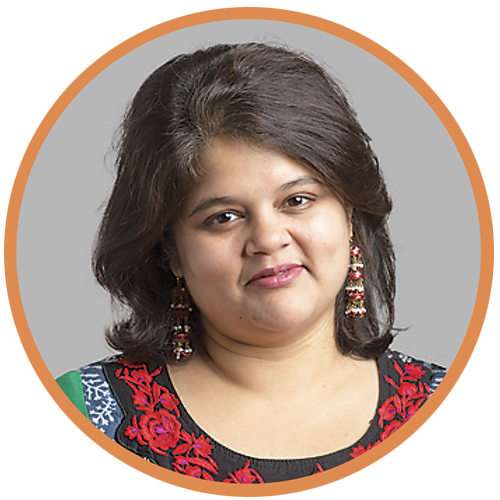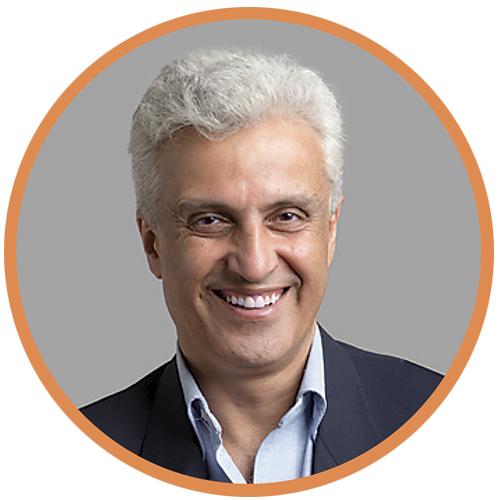 ---
Fells Point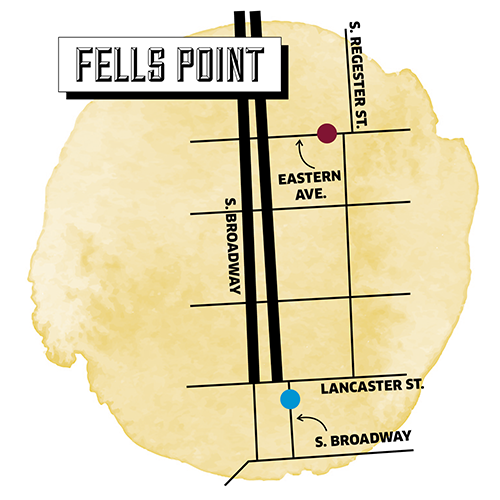 Jimmy's Restaurant
Since 1946, Jimmy's Restaurant has been the go-to diner where cops and journalists getting a jump on their day mix with twentysomethings nursing their hangovers. We love the no-frills vibe of the place—sit wherever you can find a spot, pour over ad-filled paper placemats, and pay at the counter. (Also of note: Jimmy's had communal tables long before they were a trend.) The food is similarly simple. There are plenty of outstanding breakfast options like omelets or a breakfast bowl ($5.99), as well as impeccable comfort foods like a bowl of chili with cornbread ($3.99), a classic open-faced hot turkey sandwich ($9.99), and a well-stacked turkey club with fries ($8.75). How low can you go? Everything here is cheap (even microbrews are under $4), but try one of Jimmy's $4.99 lunch meals such as wings and fries or grilled cheese and tomato soup for an extra-good deal. 801 S. Broadway, 410-327-3273.
Tortilleria Sinaloa
For nearly 10 years, this tiny eatery and tortilla shop has been serving up some of the best, and cheapest, old-school Mexican food in Fells Point. We're partial to the fish taco ($5) and its Old Bay-butter sauce or a breakfast-anytime plate of eggs, sausage, and beans ($5.35). And it's always worth asking about weekend specials. Call ahead for carryout, because you can't always count on nabbing a stool at the counter, especially at lunchtime. How low can you go? The chicken taco, a light, house-made corn tortilla stuffed with an ample portion of tasty meat, chopped onions, and cilantro (with salsa rojo and salsa verde on the side) packs a ton of taste for only $3.13. Need more where that came from? Two tacos, a bag of chips, a soda, and a small stack of tortillas for later will set you back about $10. 1716 Eastern Avenue, 410-276-3741.
Baltimore County/ East Side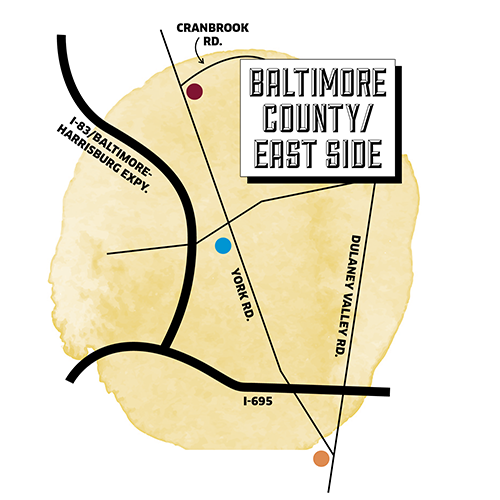 Burger Bros.
Burger Bros. may seem like just another burger joint in a college town, but its claim to burger fame is offering advanced burgers at undergrad prices. From the requisite cheeseburger ($6.59) to a 12-oz. beast with an added patty (an additional $2.49), one taste is all it takes. The rolls are brioche style—rich and buttery-soft—the beef hand-packed, then seasoned and grilled just so, and even the caramelized onions are well-executed. Just as good as the burgers is the marinated portobello mushroom sandwich ($5.99). Wings (10 for $8.49), grilled or fried chicken sandwiches ($5.99-7.49), and a few salads are menu highlights, too, as are the excellent fries and onion rings. Do not overlook the Mexican (aka real-sugar sweetened) sodas. How low can you go? Not big on burgers? Go for the all-beef dog for a paltry $3.69. Be sure to pile on all the toppings you want (jalapeño peppers, sauerkraut, pickles, etc.) at no additional charge. 14 Allegheny Avenue,
Towson, 410-321-1880.
Panka's Rotisserie Chicken & Peruvian Cuisine
Seems it's hard to swing a churro these days without hitting a Peruvian chicken joint. But since its opening in the past year, Panka's Rotisserie Chicken & Peruvian Cuisine has been our preferred place for Peruvian. We love the medio pollo ($8.50), a juicy, well-seasoned half chicken with a choice of two sides (fried plantains and fried rice on our most recent visit), and arroz con mariscos ($14.99), a hefty portion of paella loaded with mussels, calamari, shrimp, and octopus ($14.99). Other menu highlights include: lomo saltado, steak sautéed in olive oil with onions and tomatoes served over fries and rice; rachi, charbroiled beef tripe ($9.99); and two types of ceviche ($11.99-12.99). How low can you go? We appreciate the simplicity of the chicken wrap—tender grilled chicken tucked inside a toasted tortilla and served with a side of fries ($6.99). 112 Cranbrook Road, Cockeysville, 410-666-5600.
Il Basilico Trattoria Italiana
It's always a good sign when you hear Italian being spoken in the kitchen of a place whose name brings to mind the great Catholic churches of Rome. And true to its name, you will be hard-pressed to find more heavenly red-green-and-white flag fare than at this outfit owned by Napoli-born co-owner Anna Di Pierno. Here, you'll find delicate handmade gnocchi bathed in a creamy rose vodka sauce ($18) or rigatoni del frutti di mare with scallops, shrimp, and crab ($21), as well as Italian-American standards such as veal Parmigiana ($17) and chicken cacciatore ($13). The New York-style pizzas are also noteworthy. How low can you go? Hard to beat the weekly lunch special, including a slab of lasagna (we love the eggplant version for $8.95) and a crusty hunk of house-made bread for maximum mopping. 49 W. Aylesbury Road, Lutherville-Timonium, 410-453-6603.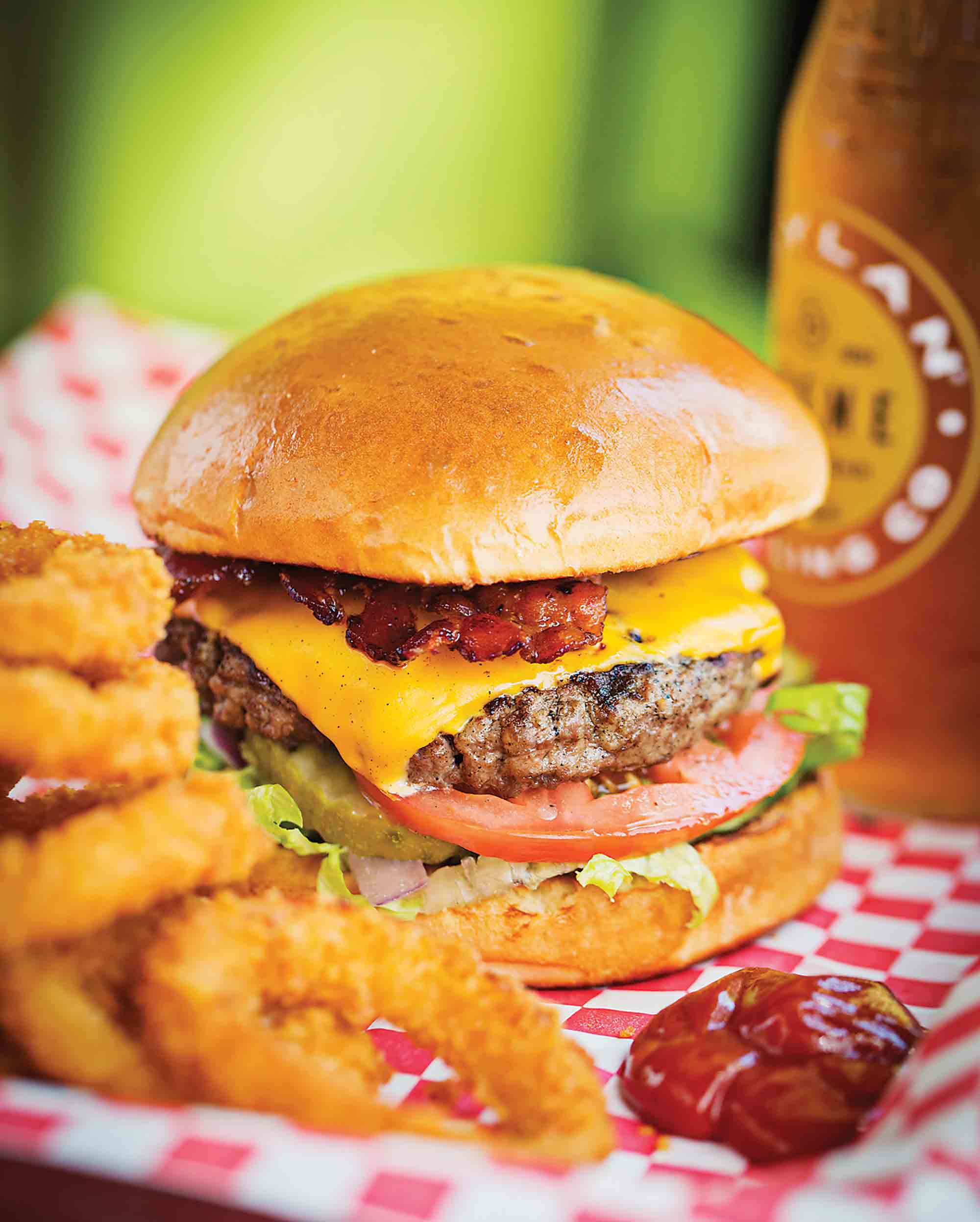 An all-beef patty with the works from Burger bros. in towson.
Baltimore County/ West Side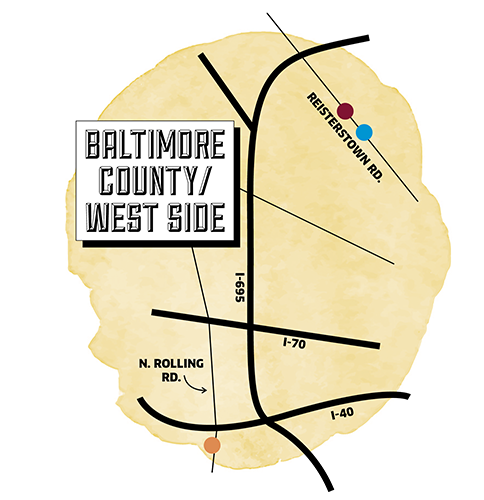 Silk Road Bistro
This unassuming treasure located on a long-forgotten part of Old Pikesville's Reisterstown Road serves up surprisingly delicious cuisine from Uzbekistan. (That's south of Russia in Central Asia, for those in need of a geography lesson.) Silk Road offers traditional Uzbek fare, including the country's signature staple, plov, made of fragrant rice, carrots, lamb, or beef ($7.45), as well as samsa, a crispy pastry stuffed with chopped beef, onions, and spices for $2.50), and shurpa, a classic soup with lamb, chickpeas, and vegetables ($5.49). To add to the authenticity, the menu is printed in Russian and English. How low can you go? Weekly lunch specials for as little as $4.99 for two samsas and a soda will leave you comfortably sated. 607 Reisterstown Road, Pikesville, 410-878-2929.
Mari Luna Mexican Grill
Ever since its opening in 2004, we've been over the moon for chef Jaime Luna's Mexican cuisine. From football-sized steak burritos ($11) to heaping platters of seared salmon topped with mango and papaya in a lemon and garlic sauce ($19), we'd be hard pressed to find a better place that delivers on quality and quantity. (Even those with bigger appetites should prepare to share.) Mari Luna serves as both a neighborhood joint and a place people flock from across county lines for real-deal Mexican food, friendly service, and informal ambiance. The BYOB policy helps keep the tab down. Oh, and don't miss the stellar ceviche ($10). How low can you go? The taco de Camaron, pan-seared shrimp, paired with cilantro and onion served inside a corn tortilla and sided with guacamole, pico de gallo, and sour cream is a great snack, starter, or side ($4 for one). Order two to make more of a meal. An endlessly refillable basket of house-made chips and salsa is free. 102 Reisterstown Road, Pikesville, 410-486-9910.
Pho Pasteur
Although a somewhat recent addition to the area's de-facto epicenter of Vietnamese cuisine (aka Catonsville), Pho Pasteur has already earned rave reviews for its version of pho ($6.95 for a small, $7.95 for a large). The noodles and toppings are always fresh, and the protein options are decent (all options are included in the price; a protein-less option can be had for a dollar less), but this is true of most pho places in the vicinity. What sets Pho Pasteur apart is its broth—rich, complex yet clean, with the salinity ticked down a bit from the norm. Its version of the often-overlooked bun bo hue ($9.95), spicy soup with thick noodles, is also excellent. Other distinguishing features include an expanded list of offerings such as rice plates with grilled beef, a slightly more upscale interior, and the availability of boba tea. How low can you go? For less than a Lincoln, the chao bo ($4.95) is Vietnamese comfort food at its purest—rice porridge made with beef broth and ginger. It's also right up there with pho in its hangover-curing efficacy. 710 N. Rolling Road, Catonsville, 410-744-7220.
---
IT DOESN'T GET CHEAPER THAN FREE
They don't call it "happy hour" for nothing—free food and cheap drinks (which often go hand-in-hand) are the essence of everlasting bliss. Here are some of our favorite haunts for free stuff:


---
Bare Bones Grill & Brewery
For a free weekday buffet that's tough to beat (smoked mini sausages, pasta, wings, potato wedges, veggies and cheese, plus daily specials), head to this Ellicott City spot. The sumptuous spread more than covers the price of the one requisite drink (with a one-dollar discount on house wines, 16-ounce drafts, and rail drinks). 9150-22 Baltimore National Pk. Ellicott City, 410-461-0770.
Kooper's Tavern
It's hard to beat a complimentary taco bar and mussels during the Friday happy hour from 4 to 7 p.m. at this Fells Point favorite. And while they're not quite free, we're big fans of the dirt-cheap "buck-a-shuck" local oysters on offer, benefitting the Oyster Recovery Project (and, thus, our beautiful bay). Drink specials such as orange crushes cost a mere $4. 1702 Thames St., 410-563-5423.
Mick O'Shea's
You don't have to be from the Emerald Isle to partake in the luck of the Irish at this Friday happy hour featuring a free buffet (look out for mussels or a build-you-own nacho bar) and two bucks off appetizers, including wings, wontons, and quesadillas. Of course, the whole point is that you're expected to spend on spirits, but, even then, you'll hardly break the bank: It's $2.50 for domestic bottles and draft beer, $4 for imports; and $5 for Guinness. 328 N. Charles St. 410-539-7504.
The Mt. Washington Tavern
The Tavern offers free food every night during happy hour from 5-7 p.m. Tacos on Mondays, Buffalo wings on Tuesdays, quesadillas on Wednesdays, oysters on Thursdays, and steamed shrimp on Fridays. (Not to mention $4 glasses of wine and reduced rates on draft beer.) You can't afford to miss this. 5700 Newbury St., 410-367-6903.
Taco Fiesta
The all-you-can-eat Friday happy-hour buffet at this Harbor East taco joint is a great deal for the cost-conscious. Two drinks, starting at $2.95 for select Mexican beers and $5.50 for margaritas, also buy you the right to pile a plate with burritos, enchiladas, and salads. 618 S. Exeter St., 410-234-3782.