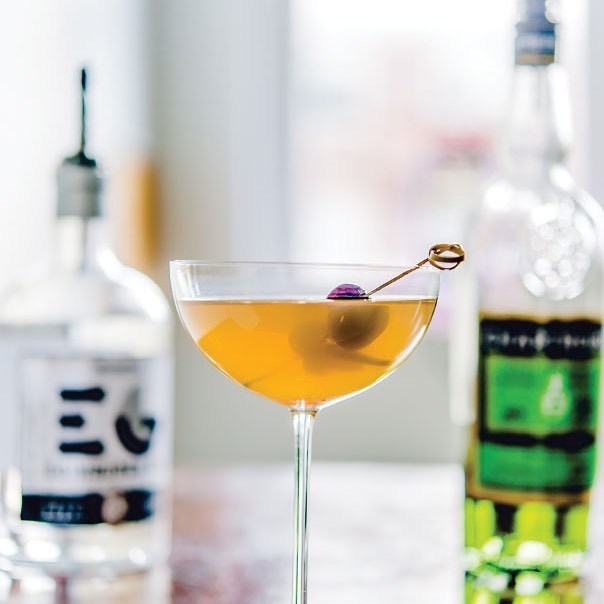 @baltimorecocktailweek via Instagram
Five years ago, local hospitality veteran Ginny Lawhorn saw an opportunity to bring the city's bar community together for a week of events and workshops that celebrated innovation in the industry. At the time, she noticed that Baltimore's cocktail scene was measuring up to—if not spilling over—some of our urban neighbors.
"Baltimore didn't get the opportunities that D.C. or Philly got, even though our talent pool and restaurant saturation is just as high," says Lawhorn, the lead bartender at Landmark Theatre in Harbor East and co-owner of Sticky Rice in Fells Point. "The first year was very organic and insular, with a couple of community engagement events and cocktail competitions."
Since then, Baltimore Cocktail Week (BCW) has evolved from a small, trade-focused conference to an annual week of festivities that supports bartenders while also providing cocktail-fueled fun for patrons.
"Over the years, it's very much pivoted toward the consumer or toward the industry a bit more than the other," Lawhorn says. "But this year we worked really hard for there to be an even split in opportunity between consumer engagement and industry trade development."
From April 23-28, both bar professionals and cocktail enthusiasts will be able to take advantage the jam-packed lineup that Lawhorn has planned for the fifth anniversary of BCW. On the consumer end, highlights will include a Reyka vodka pairing dinner at Rocket to Venus on April 23; a BARCS fundraiser with punches by Sailor Jerry rum, Hendrick's gin, and Monkey Shoulder whiskey at the Baltimore Tattoo Museum on April 26; and a "Boss Babes" panel with female industry leaders and DIY cocktails benefitting House of Ruth at Make Studio on April 27.
This time around, Lawhorn made it a priority for the industry programming to surround wellness—a topic that has been emphasized during BCW in the past, but is being focused on more heavily this year. Once again, she is teaming up with R. Bar's own "healthtender" Amie Ward to host seminars that address everything from nutrition and physical wellbeing to pain management and musculoskeletal protection behind the bar.
"This year we really considered things that we all know are needed in terms of talking spaces and evolution," Lawhorn says. "We decided that it was our community responsibility to provide these platforms. It can be challenging to our comfort zone, but it doesn't need to be challenging to our actual execution of incremental changes."
Ward will kick off the week with a full day of programming at R. House on April 23—which will include meditation, a discussion about gender in hospitality with the Baltimore Transgender Alliance, and a self-care panel the delves into coping with the mental and emotional challenges facing the industry. The seminars will continue the next day with a meal-prepping tutorial and exercise class for pain management.
Bringing everything full-circle, the fifth-anniversary closing party on April 27 will be held at Pen & Quill in Station North—which hosted the very first BCW cocktail competition (amongst many of these female bartenders) five years ago.
"That first year is something I'll forever hold near and dear . . . because it worked," Lawhorn says with a laugh. "Watching people continue to come back together is so special."
Looking ahead, Lawhorn hopes that BCW can become a destination for visitors from surrounding areas and, in turn, have a positive effect on spring tourism.
"I feel so grateful to have this work, and to partner with people who continue to have faith in Baltimore," she says. "We really want folks to come and spend a few days here. The city is worthy of that time and investment."