Egg Rolls are Everywhere
From crab to cheesesteak, here are some variations on the egg roll theme.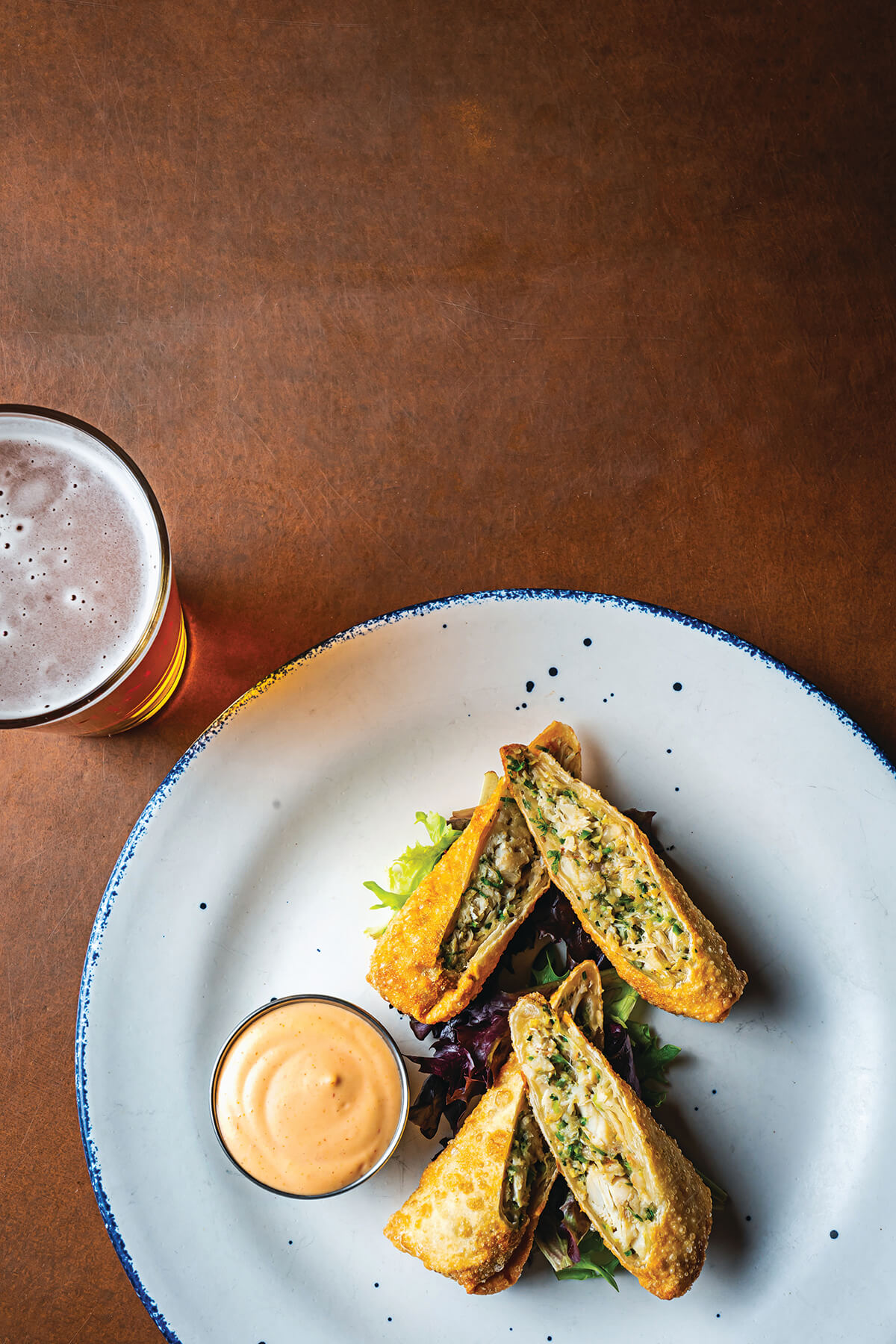 With their crispy, deep-fried exterior, that gives way to a filling stuffed with pork and mushrooms, egg rolls have long been the stars of every American-Chinese meal.
So, it was only a matter of time before this nostalgic finger food got co-opted. Lately, we've seen variations on the egg roll theme including the Philly-inspired cheesesteak egg roll at Tark's Grill & Bar in Green Spring Station, Cheezy Mike's Food Emporium in Mount Vernon Marketplace, and Stoney River Steakhouse and Grill in Towson.
Another idea whose time has come is the crab roll—this is Maryland, after all. You can find them at The Admiral's Cup, pictured above, in Fells Point, at Papi Cuisine, also in Fells Point and Federal Hill, and at Jimmy's Famous Seafood in Dundalk.
"Our rolls are 95 percent crab, and I use shrimp as a binder," says Atlas Restaurant corporate executive chef Aaron Taylor of the crave-worthy crab roll at The Admiral's Cup. "It's our nod to Maryland seafood."