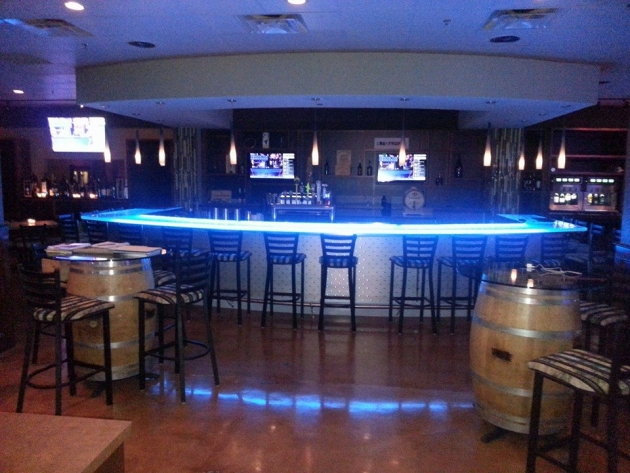 Liquid Lib's/Facebook
Just when the winter doldrums are about to set in, we have an excuse to go out and celebrate Baltimore County Restaurant Week and its special prices, starting Friday. More than 50 restaurants are participating this year.
They range from Ruth's Chris Steak House in Pikesville and Dimitri's International Grille in Catonsville to The Milton Inn in Sparks and River Watch Restaurant in Essex. Where ever you live, there's a restaurant near you. (See our map below.)
The restaurants are offering prix-fixe lunch and dinner menus (or both) with prices ranging from $10.14 to $35.14. For instance, the new Liquid Lib's, pictured, in Timonium has a tapas selection of four items for $20.14. And Pizza John's in Essex has a choice of pasta with meatballs or meat sauce, a cannoli, and a soda for $12.14 plus tax.
Check out the Restaurant Week website for more menus.
After the county's food frenzy ends on January 26, diners will have a couple of weeks to digest their food before the city's Winter Restaurant Week returns from February 16-23.
Bon appétit!