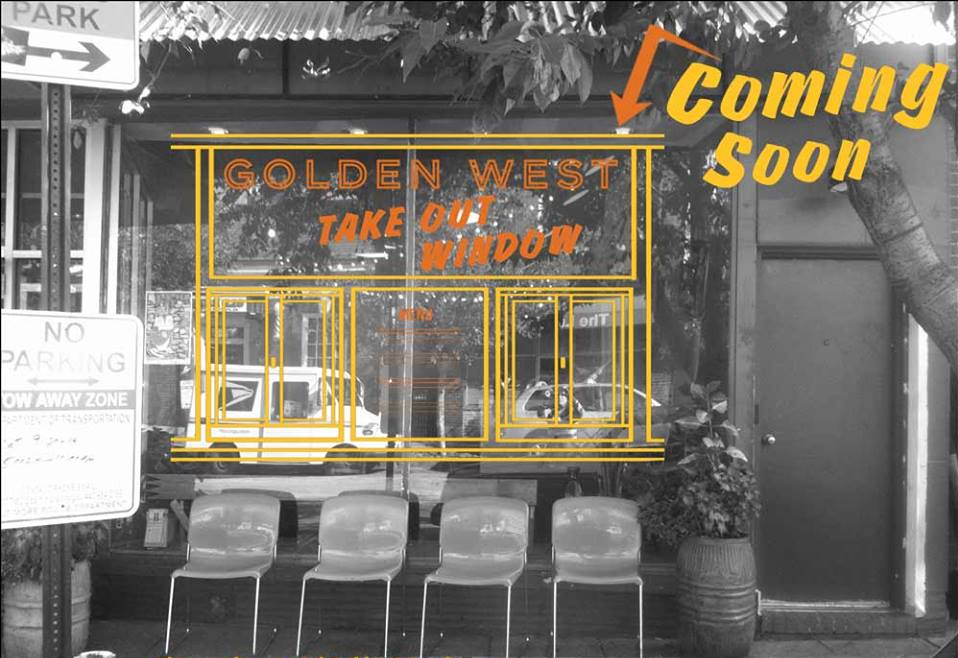 Golden West Cafe
Home to some of the hottest restaurants in town, Hampden's dining scene surely isn't lacking. But when it comes to options for near 'round-the-clock eats, it's slim pickings for early birds and night owls.
Longtime neighborhood favorite Golden West Cafe will soon offer the answer to your midnight cravings, with a new takeout window on the Avenue.
The addition of the window is part of a larger renovation project, including a revamping of the restaurant's interior, that has been in the works for the past year.
"We've seen Hampden go through a lot of transitions and while we were thinking of ways to enhance our business as we mature as a restaurant, the idea for the window just hit me like lightning," says Samantha Juengel, co-owner of Golden West.
Juengel says that the New Orleans-inspired window will fit perfectly in a neighborhood with such great walkability, and that it will conveniently come in handy for summer festivals like HonFest and Hampdenfest.
Pending liquor board approval, Golden West's takeout options will be available from 6 a.m. until after 2 a.m., highlighting after-hours fare like Belgian waffles, tacos, and green chile chicken stew. Additionally, early morning essentials for locals who are on the go will include breakfast burritos, coffee, hot chocolate, bottled beverages, and espresso drinks.
Juengel says that the window is slated to launch with a soft opening in mid-March, and that the support from the local business community has been overwhelming.
"There's plenty of business to go around and it's really nice that our brethren of business owners is excited about what we're doing—there isn't a competitive tone," she says. "This expansion is breathing a lot of new life into something we've been doing for a really long time."