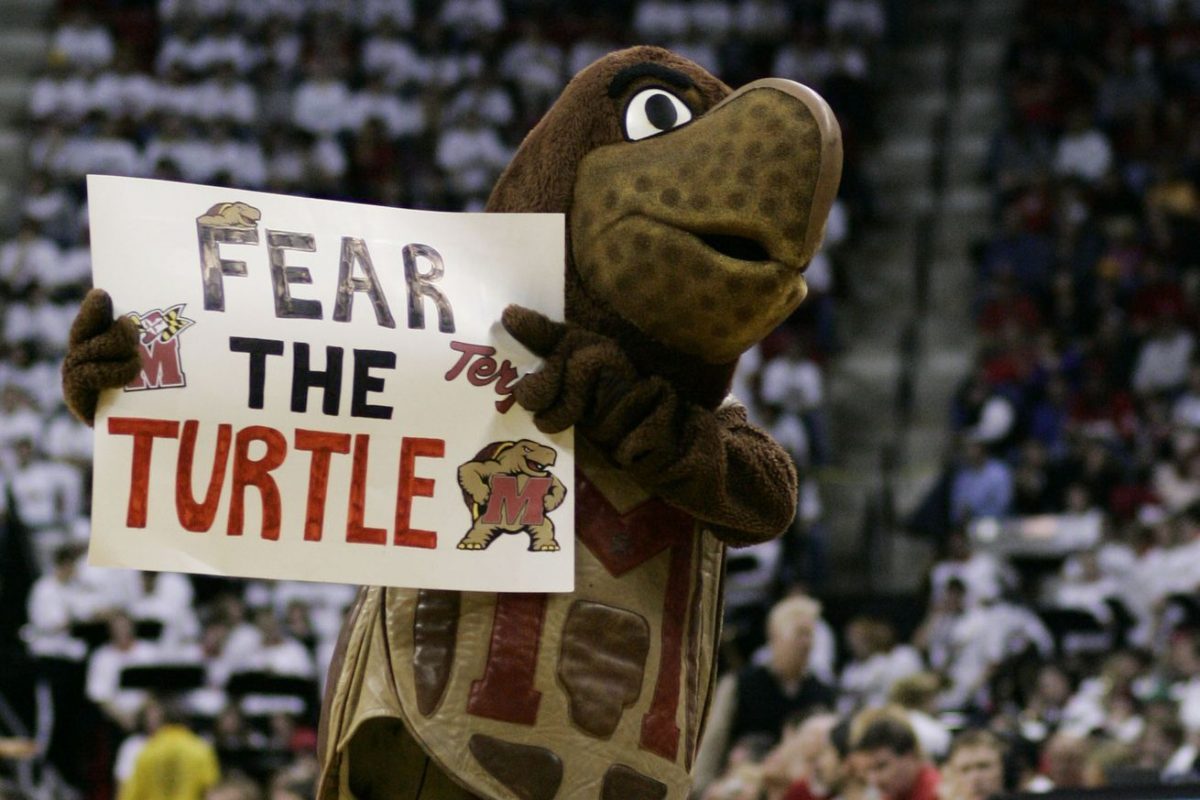 USA Today
Now that you've perfected your bracket for the annual office pool, it's time to see how your bets play out, and there's no better way to celebrate your team's win (or drown your sorrows after a loss) than by indulging in discounted eats and drinks. From half-priced wings to buckets of beer, tons of neighborhood hangouts are offering deals during March Madness games.
Barcocina: In addition to featuring giveaways, discounted Mexican eats, and drink deals (like $4 Miller Lites) on game days, this open air Fells Point hangout is hosting a little competition of its own in honor of the tournament. Starting on March 17, Barcocina is establishing a point system, in which diners can accumulate points to win prizes. (Receive three points simply by stopping in, or one point for every $10 that you spend.) Whoever racks up the most points by the end of the tournament will win two tickets to the 2017 Big Ten Championship in D.C. 1629 Thames St., 410-563-8800
City Limits: Featuring quality pub fare like wings, nachos, wraps, and burgers, this Locust Point watering hole is a known go-to for sports fans. Kick back and watch the game, challenge a friend to a round of shuffleboard, and enjoy $15 Coors Light buckets during all Terps matchups. If you'll be tuning in to the second round on March 18, head to City Limits for a special basketball bash featuring $4 craft cans, $5 Deep Eddy drinks, and $6 crushes. 1700 E. Fort Ave., 410-244-8084
Charles Village Pub & Patio: Although it technically sits in Tiger territory, this Towson favorite is always down to show off its Maryland pride with drink specials during Terps games. Rock your red and post up at one of the multiple bars (including the spacious outdoor patio) to sip $5 crushes and $2 Budweiser, Bud Light, and Natural Light cans. 19 W. Pennsylvania Ave., Towson, 410-821-8155
Dogwatch Tavern: Complete with comfy couches, life-sized Bear Pong, and multiple screens, this spacious haunt is an ideal spot to tune in to NCAA games. Line your stomach with affordable appetizers and specialty sandwiches while enjoying $3 16-oz. Miller Lite drafts, $4 Fireball shots, $5 22-oz. Miller Lite drafts, and $15 Miller Lite and Coors Light buckets during all March Madness games. 709 S. Broadway, 410-276-6030
Game: From pool tables and Ping Pong to projection screens and pub grub, this aptly named Federal Hill sports bar is equipped with all of the essentials for a viewing party. A new raffle concept is being thrown into the mix in honor of this month's festivities, offering regulars a chance to win a 50-inch flat screen TV. Throughout the tournament, Game will give you one ticket for every $15 that you spend. Each ticket is worth 30 chances in the raffle, and the final drawing will take place on April 4 after the last game. While you're collecting all of the tickets, expect rotating game-day deals such as $3 Natty Bohs and discounted red and gold shots for Terps games. 1400 Warner St., 410-385-0100
Lighthouse Tavern: You can always count on this corner spot to have Maryland games on with sound during basketball season. If you'll be cheering on your team from Brewers Hill, gather around the bar, dig into to nightly dinner specials, and sip $2.50 Natty Boh cans and $2.75 Miller Lite bottles during all tournament games.1226 S. Clinton St., 410-342-9105
Looney's Pub: This Canton Square fixture, which boasts a spinoff in College Park, goes all out whenever the Terps are on the court. A lengthy list of specials offered during every Terps game highlights $3.50 Miller Lite and Coors Light drafts, $5 Maryland beers, $10 Orange Crush buckets, and $18 buckets of domestic beers. Snack specials include rockfish bites, Buffalo chicken dip, and the "Terpezzy" sandwich piled with pulled chicken, bacon, and pepper jack cheese, all priced at $10. 2900 O'Donnell St., 410-675-9235
Mother's: This Federal Hill staple—which celebrated the grand opening of a brand new spinoff in Timonium last week—is hosting a two-day March Madness kickoff party from 1-9 p.m.on March 16 and 17. Pull up a stool at the polished bar to sip $4.50 Miller Lites and 22-oz. Sam Adams beers for $5.95 while watching all of the teams duke it out. To sweeten the deal, happy hour specials will be in full swing from 2-6 p.m., with highlights like $1-off rails, $5 beer flights, and $6 orange crushes. If you'll be watching from the county, check out the new digs at Mother's North, which will also run food and drink specials for the first two days and display all games with sound. 1113 S. Charles St., 410-244-8686.
Mt. Washington Tavern: As the temperatures continue to rise, you can't go wrong by snagging a coveted spot at this neighborhood spot's top-level SkyBar, which just so happens to be equipped with multiple flat screens. During games, all of the tavern's bars will offer 16-oz. Natty Bohs for $3.50, Deep Eddy vodka drinks for $4, and half-priced orders of buffalo or Old Bay wings.5700 Newbury St., 410-367-6903
Smaltimore: Whether you've got a hankering for wild boar burgers or sushi burritos, this Canton favorite offers a ton of options to pair with the beer on its multi-page draft list. To celebrate the tournament getting underway on March 17 and 18, chow down on $1 burgers during lunchtime while watching the action unfold on one of the bar's 17 screens.2522 Fait Ave., 410-522-1421