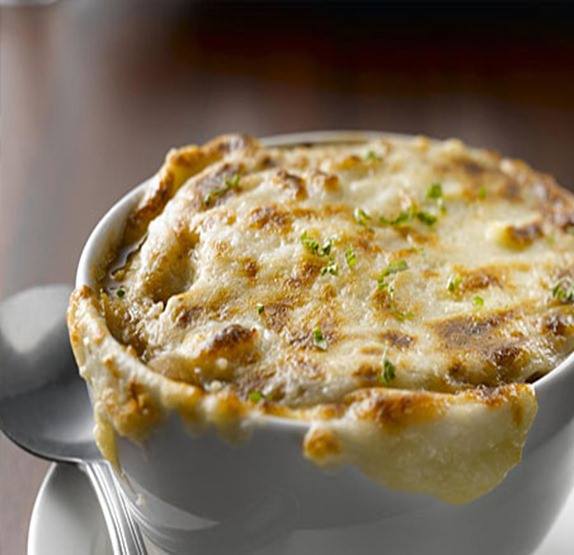 Petit Louis Bistro Facebook
If you want to get an early look at Petit Louis Bistro in Columbia,
owners Tony Foreman and Cindy Wolf are introducing their newest
restaurant with a series of dining events to benefit various charities,
starting next week.
The French bistro, located on Lake
Kittamaqundi, will open to the public in early February. It will feature
traditional dishes like Louis's "famous onion soup" (pictured), duck-leg confit, mussels provençale, cassoulet, and steak frites among other offerings.
To
celebrate their sixth restaurant, Tony and Cindy—who also own
Charleston, the original Petit Louis in Roland Park, and other
places—will donate proceeds from several lunches and dinners to four
Howard County charities: Bridges to Housing Stability, Columbia Festival
of the Arts, Domestic Violence Center of Howard County, and The Howard
County Conservancy.
Diners can choose which charity they'd like to receive the funds.
The charity luncheon dates ($30 a person) are January 29 and 31; dinners ($50 a person) are January 28, 29, 30, and 31.
The meals include an appetizer, main course, and dessert. Each guest will receive a complimentary glass of red or white wine.
To make reservations, call 410-964-9999. Petit Louis in Columbia is located at 10215 Wincopin Circle.