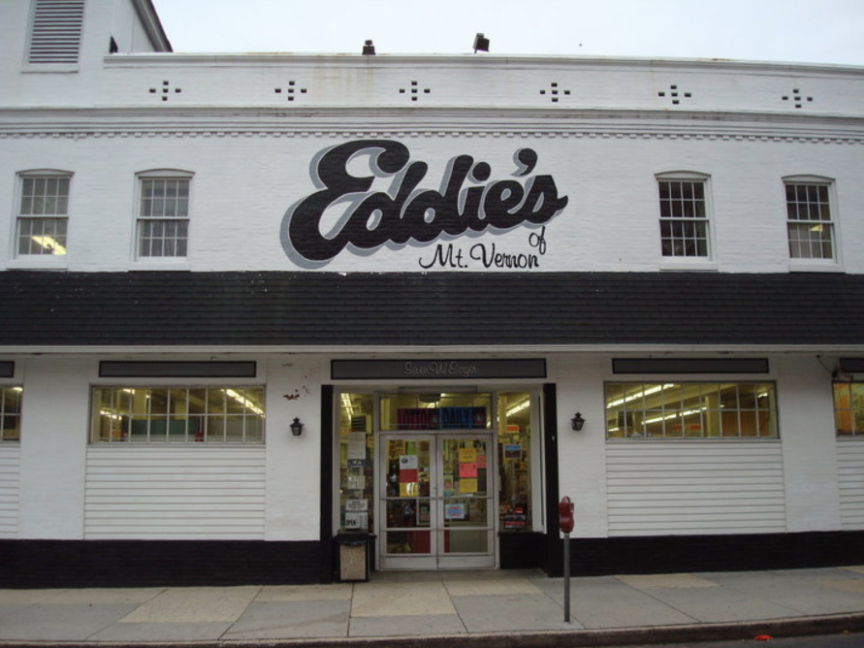 Eddie's of Mt. Vernon
COMING SOON
Emma's Tea Spot: The former Green Onion Market space located along Harford Road in Hamilton is now home to this British tea parlor from husband-and-wife owners Benjamin and Emma Canoles. Expected to debut on November 25, the eatery will focus on soups, salads, and sandwiches dreamed up by Emma—a British-born chef who helmed a farm-to-table pub in London before moving stateside. The redesigned space now boasts kitschy touches like reclaimed furniture, a rustic Union Jack flag, and, of course, vintage china to be used for sipping its array of authentic teas. 5500 Harford Road, 410-444-1718
R&R Taqueria: This Elkridge-based Diners, Drive-Ins, and Dives favorite is making moves to the city in early 2018. The traditional taqueria, which also operates a location in Perry Hall, is expected to open its third restaurant at the 30 Light Street property downtown next year. The spot will neighbor Mediterranean outpost Cilantro—which also migrated from Baltimore County earlier this year—and serve its signature tacos, quesadillas, burritos, and other Mexican fare. 30 Light St.
OPEN
16 on the Park: Last month's grand opening of the Residence Inn at the Johns Hopkins Medical Campus also debuted this new rooftop destination. The modern hotel bar features sweeping skyline views, as well as local beer, worldly wines, and craft cocktails like the "Spirit of Bmore," combining reposado, fruit juice, and ancho reyes. The food menu features burgers, tacos, crab cakes, wings, charcuterie, and a full raw bar. 800 N. Wolfe St., 443-524-8400
Baltimore Food Hub: Last year, we let you know that a cluster of dilapidated masonry buildings in East Baltimore was set to undergo a multi million-dollar renovation. Now, the long-awaited Baltimore Food Hub—a socially conscious culinary center to foster budding food businesses—has officially debuted its first building. City Seeds, the culinary arm of local nonprofit Humanim, has launched a 7,500-square-foot commercial kitchen and teaching center on the 3.5 acre-site. The space will not only further the program's job training initiatives, but it will also provide local food entrepreneurs with the office and kitchen space needed to get their startups off of the ground. Other tenants are expected to settle in the property's remaining five buildings within the coming months. 1801 E. Oliver St.
NEWS
Eddie's of Mt. Vernon: It might be the end of an era for this decades-old bodega in Mt. Vernon. Earlier this week, the Commission for Historical and Architectural Preservation (CHAP) approved local developer Dennis Richter's plans to raze Eddie's and its neighboring buildings to make way for a mixed-use development combining retail space with 100 apartments. Local residents have taken to Facebook to voice their concern about losing the neighborhood's only grocer.
Though the plans were officially approved in a 9-2 vote, CHAP executive director Eric Holcomb says there is still a ways to go before demolition can begin. "The ball is in the developer's court," Holcomb says, mentioning that Richter now needs to present concept drawings for approval. "It's going to be a long project, and the CHAP commission will most likely need to hold two more hearings." Although it's unclear whether Richter's plans call for a revamped Eddie's or a new grocery entirely, Holcomb says that Richter has worked alongside Eddie's owner Dennis Zorn while developing the proposal. Zorn testified in favor of the demolition at Tuesday's hearing, reportedly stating that the current Eddie's building is "tired and old." Stay tuned for updates. 7 W. Eager St., 410-727-0154
EPICUREAN EVENTS
TO 11/19: Haenyo Pop-Up at R. House
Local industry vets Collin Morstein and Irvin Seo have returned to R. House to host a weeklong pop-up of their Korean-fusion concept Haenyo. This time around, the partners are modeling the stall design after the pajeon (green onion pancake) houses of Seoul that specialize in plate-sized pancakes and affordable soju (a Korean cousin to vodka). Dishes to look out for include an array of crispy pancakes alongside sides like radish kimchi, marinated tofu, sesame beets, sweet carrot salad, and Korean collards. Mark your calendar for another Haenyo pop-up at Cafe Andamiro in Mt. Vernon November 20-27. 301 W. 29th St.
11/17: Beaujolais Nouveau Day at Woodberry Kitchen
Woodberry Kitchen and Old Westminster Winery are teaming up to put their own spin on the French tradition of Beaujolais Nouveau Day—the third Thursday in November which debuts a special red wine made with Gamay grapes in the Beaujolais region of France. This Friday, gather around the fireplace at Woodberry Kitchen to sip Old Westminster's brand new cabernet franc made in a style that mirrors a traditional Beaujolais. Plus, there will be food pairings like baguette sandwiches and mugs of leek and potato soup to help everyone keep warm. 2010 Clipper Park Drive, 410-464-8000, 5:15 p.m.
11/17: Diamondback Brewing Releases Order & Chaos Coffee Stout
South Baltimore spots Diamondback Brewing and Order & Chaos Coffee have partnered again this year to release a seasonal coffee stout. The beer, which boasts a "robust cold-brew flavor," will relaunch at the Diamondback taproom this Friday. Pair the stout with Order and Chaos' signature handheld Belgian waffles and eats from Dinosaur BBQ at the official release party from 4-7 p.m. 1215 E.  Fort Ave., 4-7 p.m. 443-388-9626
11/28: National French Toast Day at Blue Moon Cafe
In honor of National French Toast Day on November 28, chef Sarah Simington is rolling out 16 new French toast recipes at both locations of her renowned breakfast spot Blue Moon Cafe. Joining the signature Cap'n Crunch French Toast on the menu will be sweet and savory flavors including strawberry shortcake, churro, dark caramel chocolate, smoked salmon, Monte Cristo, and Frito Pie. Multiple locations including 1621 Aliceanna St., 410-522-3940