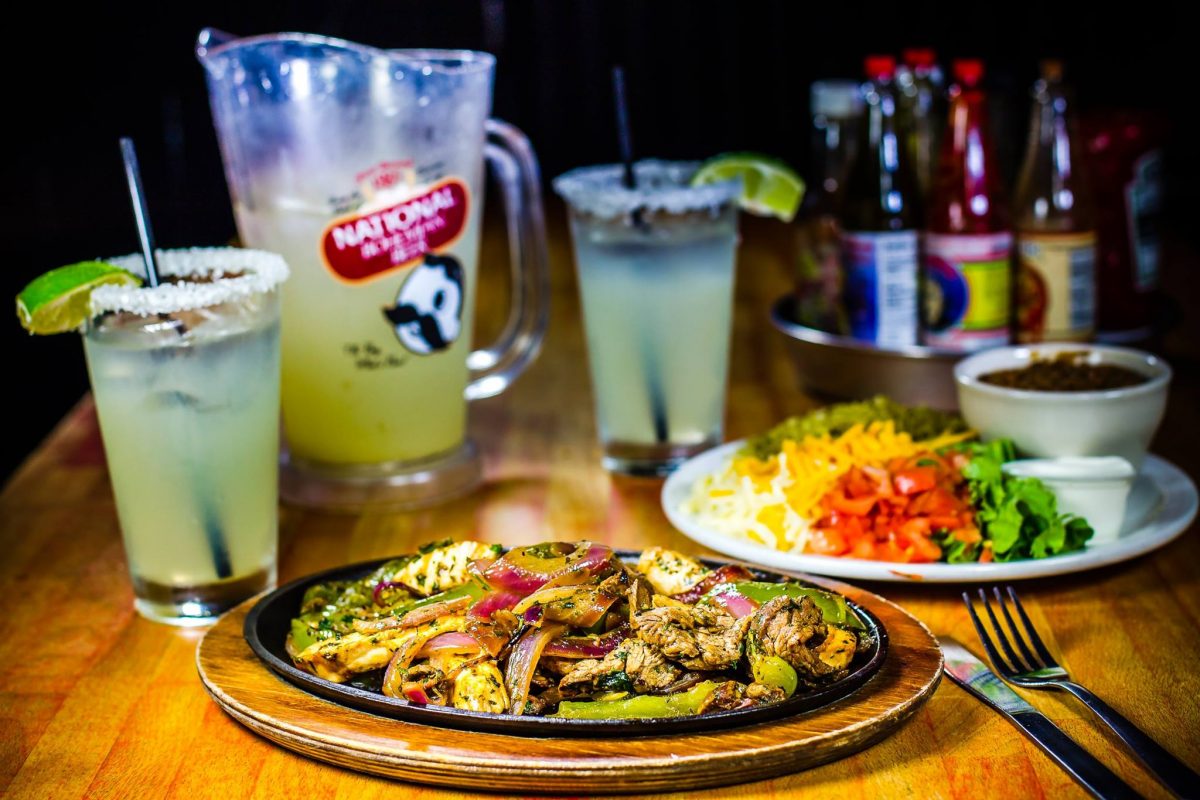 Courtesy of Nacho Mama's
COMING SOON:
Hampden Ale House: Come February, Hampden locals won't have to venture far to sample Pratt Street Ale House's English-style house beers from Oliver Brewing Company. Owners Don Kelly and Justin Dvorkin—who also run spinoff spots in Severna Park and Columbia—have announced plans to expand their tavern concept with a new pub opening on the Avenue this winter. The 150-seat space will offer 50 craft drafts and deliver a menu similar to its sister restaurants, highlighting burgers, salads, and game-day snacks. 901 W. 36th St.
HandleBar Cafe: Despite construction hiccups that delayed its original opening date, this project from local mountain biking champion Marla Streb and her husband Mark Fitzgerald is nearing its final stages. Housed in a former Fells Point warehouse, the quasi-bike and repair shop will boast a 75-seat restaurant featuring breakfast fare, pizza, burritos, and (pending approval at today's liquor board hearing) beer. Additionally, in keeping with the theme, the cafe will offer delivery service around the neighborhood via cargo bike. The husband-and-wife team estimates that the spot will be up and running by December. 511 S. Caroline St.
CH-CH CHANGES:
Nacho Mama's: In the midst of a lease dispute with their landlord, owners Jackie McCusker and Phil Gelso have been taking to social media to ask customers where they would like to see this Canton mainstay set up shop, hinting at a possible relocation in the near future. Pending negotiations on the terms of Nacho Mama's new lease (the currently lease ends in August 2016), the Mexican hangout, which serves its claim-to-fame hubcap margaritas and boasts tons of Elvis-themed décor, could move from its longtime O'Donnell Street home in the coming months. Stay tuned for updates. 2907 O'Donnell St., 410-675-0898
Arômes: Since its debut last spring, chef/owner Steve Monnier has been putting himself on the map with the seasonal prix-fixe menus at this French-inspired restaurant. This month, the Hampden dinner spot is switching things up by replacing its $45 four-course prix-fixe with an à la carte menu of 10 rotating dishes to be served on weekdays. Although the four-course menu will no longer be offered, Monnier's $65 six-course pre-fixe will be available all week—featuring dishes such as crispy scallops with cannellini beans, beef short ribs with mole miso, and carrot miso crème brûlée. 3520 Chestnut Ave., 410-235-0035.
Camden Pub: Known for its menu full of game-day grub and nightly drink deals, Camden Pub has been a go-to hangout for Orioles and Ravens fans for 25 years. But as of earlier this week, the Ridgeley's Delight mainstay is on the market. A listing on BizBuySell.com notes owner Pat Liberto's plans to retire as the reason for the sale. No word yet on any potential buyers, or if changes will be implemented under new ownership. 647 W. Pratt St., 410-547-1280
La Cuchara: This Basque-inspired Woodberry spot is throwing a new happy hour concept into the mix this season. The recently launched "Bivalves in Bilbao" menu is now offered weeknights from 5-7 p.m. and 9 p.m. until close, and invites diners seated at the bar to taste $1 pintxos (bite-sized skewered snacks), slurp $1 oysters, and sip signature firkins of Union Craft Brewing beer, which are tapped weekly.3600 Clipper Mill Road, 443-708-3838
SHUT
Tapas Adela: Last week, a message posted to Tapas Adela's Facebook page announced that the corner restaurant had shut its doors in Fells Point. Although there's no word yet on the reasons for the closure, the post also indicates that the Tapas Adela team has taken over the recently renovated Kali's Court space next to Mezze. The revamped spot will emphasize shrimp, steak, and martinis, and offer late-night dancing on the weekends. 814 S. Broadway