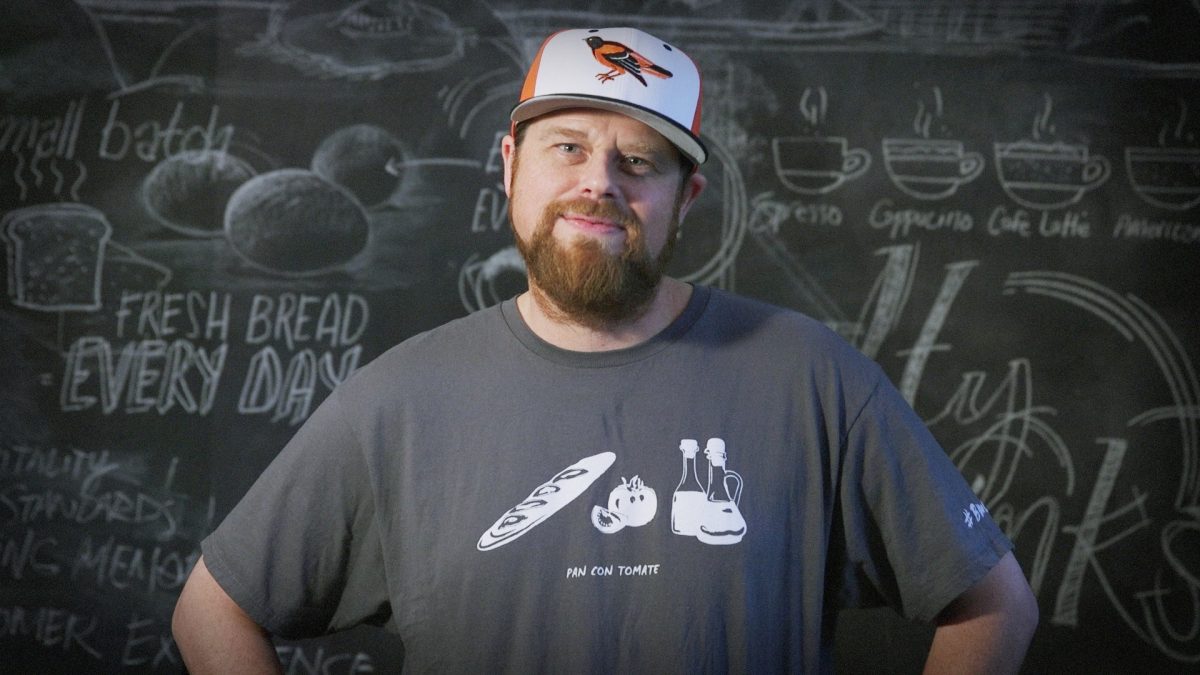 Courtesy of Shine Creative
The locally sourced menu at G&G will emphasize made-to-order brunch sandwiches, like a Wagyu beef breakfast burger topped with bread-and-butter pickles, cheddar cheese, caramelized onions, and a fried egg, as well as build-your-own options featuring different sauces, cheeses, and meats. Sherman also says that he hopes to do more in-house baking in his new digs, adding fresh biscuits, cookies, and brownies to the menu.
In addition, the expansive beverage list will include affordable coffees, espresso, lattes, and on-tap cold brews sourced from craft roasters around the country.
Details about the interior of Sherman's stall are still in the works, but it will include a barista station, bar stools, and funky wallpaper from Flavor Paper, a Brooklyn, NY-based business owned by his brother, Jon.
Baltimore-based Seawall Development Company, the corporation behind R. House, is hoping to launch the incubator in September and plans to announce each of the featured chefs individually in the months leading up to the grand opening.
"This is how I like to eat," Sherman says. "My wife and I love places that give you the opportunity to try a lot of different things under one roof, and that combination is going to lend itself to a really cool new dining experience in Remington."