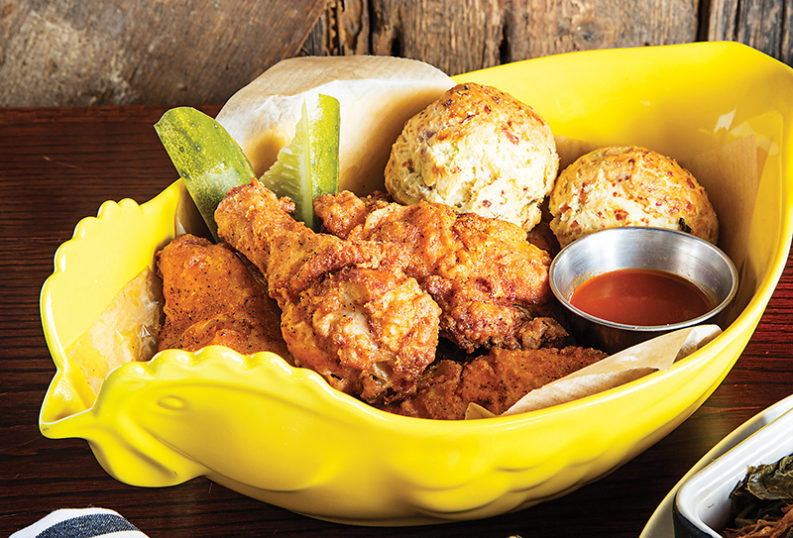 Photography by Scott Suchman
With a recently launched baggage claim concert series and a pack of next-level restaurants on the rise, BWI is transforming from a global gateway into a cultural destination itself.
A 10-year lease agreement recently signed with Bethesda-based airport food service company HMSHost secured plans for the airport to see new restaurants from celebrity chefs, a swanky wine bar, and additional Starbucks locations in the coming months.
Among the new concepts setting up shop in BWI's terminals are Kapnos Marketa, a market-style Mediterranean restaurant and gyro shop from Top Chef contender Mike Isabella, a fifth Family Meal location from Frederick-based restaurateur Bryan Voltaggio (also a Top Chef alum ), and Brix & Vine—a brand new wine bar highlighting specialty sandwiches and a variety of wines from Maryland vintners. In addition, HMSHost plans to add two more post-security Starbucks outposts in Concourse B and Concourse D.
"We're trying to elevate the dining experience with a mix of amazing national and international brands, like Starbucks, but also some cool local concepts like Family Meal," says HMSHost vice president of business development Bryan Loden. "The whole concept of Family Meal is comfort food with a culinary twist, so it hits a lot of different demographics and speaks to what people really want in airport fare."
The news of the expansion comes on the heels of BWI's recent announcement that its passengers were at an all-time high in 2015, rising 6.8 percent from the previous year. HMSHost estimates that the new restaurants will gross more than $130 million in sales throughout the 10-year lease. All changes are expected to take shape by fall 2016.
"If you look at air travel and what's happened with the macroeconomic meltdowns of late, BWI is one of the few airports that stayed strong during the downturn," Loden says. "It's done a tremendous amount of work and we think that the concessions program should definitely keep up with that aesthetic of the terminal building."