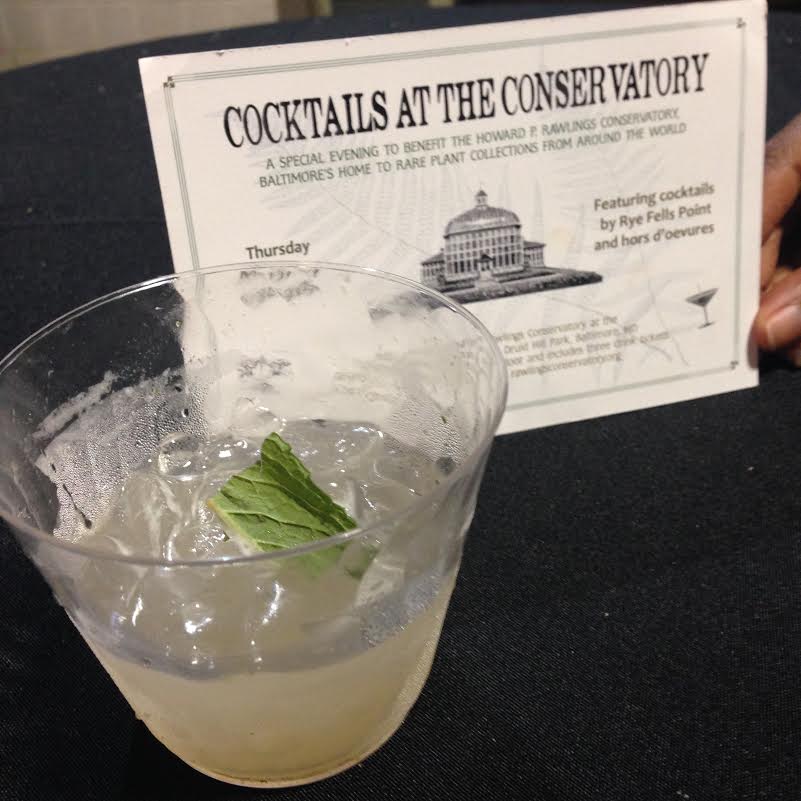 Raise a glass of botanical booze to the most rare plant collections around at The Howard Peters Rawlings Conservatory on November 6.
From 6:30 to 8:30 p.m., The Baltimore Conservatory Association will be hosting a fundraiser to help support the city landmark and preserve it for years to come.
Bartenders from Rye, who participated in the conservatory's Drunken Botanist event last October and the first "Cocktails at the Conservatory" event in the spring, will be back creating signature cocktails inspired by the conservatory's own plants and flowers this year. Rye's experts will also be on hand to teach guests about how to incorporate fresh juices, local ingredients, and—of course—botanicals, into their own cocktail recipes.
After a fascinating visit to see the conservatory's blooming agave stalks last summer, Doug Atwell, managing partner and head bartender at Rye, was happy to offer his services to help support the cause.
"It's interesting because this ties into the whole craft-cocktail movement, which is all about going back to basics," Atwell says. "Hopefully it's obvious to people how much I care about the conservatory and how much I care about what goes into their drinks."
This year's cocktail offerings will include new creations as well as favorites from previous fundraisers, like the "Palm House Punch," which fuses fresh jasmine with American gin donated by New York Distilling Company.
Copies of Amy Stewart's The Drunken Botanist: The Plants that Create the World's Great Drinks, which inspired the event, will be available for purchase along with other books, cards, and plants from the conservatory's gift shop.
Tickets are $25 in advance and $35 at the door and include hors d'oeuvres and three drink tickets.