Seafood Spectacular: Crabs
Our state crustacean appears on area menus in every imaginable form. SECTION 1: CRABS
We love our Maryland crabs, like these from Conrad's Seafood, pictured, though other stateside spots merit praise, too. To make sure you're dining local, always ask which waters your sweeties were fished from.
from cakes and cocktails to pretzels and puffs, Our state crustacean appears on area menus in every imaginable form. Everyone has their favorite spot (Oprah ships hers from Pappas), but here are a few of our preferred places.
---
Conrad's Seafood Restaurant
Perry hall
At this convivial sit-down outpost of his popular Parkville seafood market, waterman Tony Conrad serves up some of the best hard shells around: plump, heavy, and certified True Blue. On a spring evening visit, we were crestfallen to find that all the Maryland soft shells had sold out, but we happily consoled ourselves with a pile of hard shells and a lobster pot pie from the encyclopedic, sea-centric menu. Lesson learned? When the local crabs are running, the early bird catches the crustacean. 9654 Belair Rd., Perry Hall, 410-529-3474
Costas Inn
DUNDALK
This 44-year-old family-run stalwart is clearly for in-the-know locals who flock to Dundalk for seafood. We say there's no need to lollygag over lobster tails or orange roughy. Go straight for the famed eight-ounce crab cake. (Costas sources our beloved blues from the Texas Gulf, which means they serve colossal crabs even in the off-season.) Feeling adventurous? The crab cake gyro packed into a pita with diced tomatoes and onions and drizzled with tzatziki gets an "A" for originality. Wash it down with a Boh, and welcome to Bawlmer, hon. 4100 Northpoint Blvd., 410-477-1975
Faidley's Seafood
Baltimore
Maybe it's the legendary Lexington Market, with its hustle and bustle. Maybe it's the guys behind the counter, who've seen it all. Or maybe the appeal is the story itself: a family company, dating back to 1886. Whatever "it" is, the crab cake is worth the hype—a softball-sized mound of jumbo-lump meat, creamy and sweet, and served on a Styrofoam plate with lettuce, tomato, and a pack of Saltines. No frills—just the melt-in-your-mouth pleasure of a Maryland treasure. Sure, the tourists love it, but don't call yourself a local 'til you've had one, too. 203 N. Paca St., 410-727-4898
Koco's Pub
LAURAVILLE
It's only fitting that some of Baltimore's best crab cakes are served in a hon-worthy Lauraville pub. Koco's friendly atmosphere and expert waitstaff provide the perfect atmosphere in which to enjoy these humongous, jumbo-lump dreams, which have a hint of creaminess and just a tad of filler. Go for the platter with slaw, piping-hot fries, and tomatoes dusted with Old Bay and you've got yourself the quintessential Charm City crab-cake experience. Don't forget to make a reservation, though. This is everyone else's idea of the classic crab-cake experience, too. 4301 Harford Rd., 410-426-3519
Mr. Bill's Terrace Inn Crab House & Sports Bar
ESSEX
New York City has Carnegie Deli. Philadelphia has Jim's Steaks. Baltimore has Mr. Bill's Terrace Inn—so synonymous with quality crab that Baltimore-Oriole-turned-restaurateur Rick Dempsey and Congressman Dutch Ruppersberger man their mallets here. Blue crabs come in many manifestations—stuffed into mushroom caps, topping chicken breasts, and, of course, coddled into cakes, but it's the steamed-to-order hard shells—hot and heavy—that are more than worth their salt, or in this case, Old Bay. We're not the only ones saying so: LocalEats.com put Mr. Bill's in the top two percent of over 600,000 local restaurants in the U.S. 200 Eastern Blvd., Essex, 410-687-5994
The Crabber
By Jane Marion
As a young boy on his parent's Easton grain farm, Floyd "Bunky" Chance Jr. dreamed of one day trading his tractor for a trotline. "I could see these guys out crabbing, and by 12 in the morning, their boats were gone from the river," says the 54-year-old Chance, above. "And there I was sitting on my tractor at noon with more work ahead, thinking, 'Those guys have it made.' I didn't realize they'd started crabbing at three in the morning while I was still sleeping. I'd sit there and think, 'Well that's the life for me.'"
Chance—now the president of the Talbot County Watermen's Association—stayed true to his boyhood vow, though the hours he puts in haven't turned out exactly as planned. For the past 35 years, he has worked on the water as a commercial crabber and oysterman. Despite the surge in oyster farming, during the season—roughly October through March—he is still committed to catching wild oysters, which makes the job even more of a challenge due to recent regulations protecting where oysters can be fished. Now, instead of oystering on the quiet shores of his own Bozman backyard, Chance leaves his house before 4 a.m., drives two hours to his skipjack docked in Deal Island, and dredges with his crew for 10 hours before heading home.
His crabbing schedule is equally grueling. The waterman, who keeps his Chesapeake deadrise, Amazing Grace, behind his home on Grace Creek, boards the vessel at 3:30 a.m., and finishes his day roughly 15 hours later. "It's a grind—and I don't advise it to anyone," says Chance in a rare moment of respite on land due to the February freeze of the bay. "It's a very hard way to make a living—you work a lot of days, and there are days when you might not make anything. The bay might be frozen, but the bills keep coming. I always say that it's easy to catch a crab—but it's hard to make a living at it."
Last May, when he fell on his boat and broke his wrist, he continued to crab. "If I go to work and I'm half speed, at the end of the day, I'm half pay," says Chance, who sells about half of his catch at his roadside market, Captain Bunk's Crab Shack in Ellicott City. "I can't do that—I have a family to feed. If I have a broken wrist that hurts, I have to work twice as hard with my good wrist."
Even so, there's pleasure with the pain. "I love being on the water," says Chance. "I'm not much of a people person. I love the solitude. I can see God's face and hear his voice out there on the bay. I'm sailing out and the stars are in the sky and it's a good time."
IN THE DRINK
Celery Sour
—Woodberry Kitchen
This cocktail, prepared exclusively for Baltimore by Woodberry Kitchen's bar manager Dre Barnhill, goes great with our sidesteppers. "Eating crabs begs for a little chlorophyll-y freshness, minerality, and acid," says Barnhill. "It's perfect for crabs."
1.5 ounces Wigle Ginever
.5 ounces silver tequila
.75 ounces verjus
.75 ounces celery juice
.5 ounces caraway syrup
.5 ounces yogurt whey
Pinch of salt
Garnish: toasted cardamom pod
Combine all ingredients in a cocktail shaker and shake vigorously. Double strain over ice in a double old-fashioned glass. Garnish with cardamom.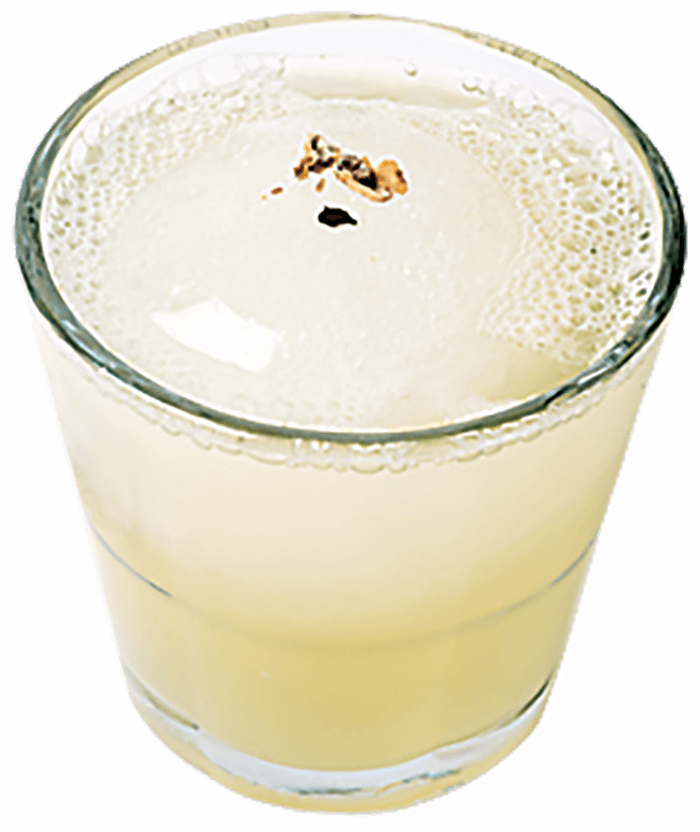 Miss Alice's Crab Fluffs
This crab fluff recipe from the 25th anniversary edition of Chesapeake Bay Cooking with John Shields feels lighter than a crab cake, thanks to the fried batter. "It's from Miss Alice, whose family had a place called Harrison's Chesapeake House on the Eastern Shore," Shields says. "She was the unofficial first lady of Tilghman Island."
INGREDIENTS
1 pound lump or backfin crabmeat, picked over
1 egg
1/3 cup mayonnaise
1 teaspoon Worcestershire sauce
1 teaspoon dry mustard
1/2 teaspoon salt
1/4 teaspoon freshly ground black pepper
1/2 cup fine dry Italian breadcrumbs
Batter: 1 1/2 cups all-purpose flour
2 teaspoons baking powder
1 teaspoon Old Bay
1/2 teaspoon salt
1/4 teaspoon celery seed
1/4 teaspoon lemon-pepper seasoning
2 eggs, beaten
2 tablespoons mayonnaise
1/2 teaspoon prepared mustard
1 cup milk
Vegetable oil, for frying
Tartar sauce

DIRECTIONS
Place crabmeat in a bowl. Set aside. Mix egg, mayonnaise, Worcestershire, dry mustard, salt, and pepper in a bowl. Pour egg mixture over crabmeat and sprinkle with breadcrumbs. Gently mix ingredients. Form into balls about ½-inch in diameter. Refrigerate until ready to cook. To prepare batter, sift flour and baking powder into a mixing bowl. Combine remaining batter ingredients and whisk to make a smooth batter. Pour oil into a deep skillet or a deep-fat fryer to a depth of 1 inch and heat to 375°F. Coat balls with batter and fry, a few at a time, until golden brown. Move to paper towels to drain briefly. Serve with tartar sauce. Serves 8 to 10.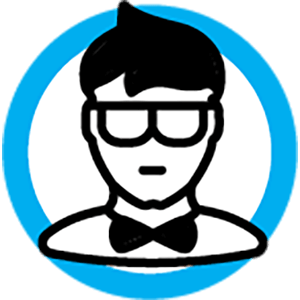 Rookie Mistake
"The biggest mistake we've seen is watching people from out of town trying to eat crabs with a plate, knife, and fork in dress clothes. It's quite the wrestling match."
—Tom DiPaula, S. DiPaula & Sons A local expert explains why maryland blue crab is without equal.
The blue crab swims in waters spanning from Nova Scotia to Argentina, but our boys—and girls—in blue are indisputably the best in the world. The question is why? "Maryland is the farthest north that the blue crab is harvested commercially, which means that they hibernate over the winter and bury themselves in the bay bottom," says Steve Vilnit, former director of fisheries marketing at the Maryland Department of Natural Resources. Much like mammals, their hibernation leads to increased fat stores, says Vilnit. "In order for crabs to hibernate, they have to build up fat reserves," he explains. "Those fat reserves give our crabs the full-fat, buttery flavor that you simply can't get in a warm-water crab." Case closed.