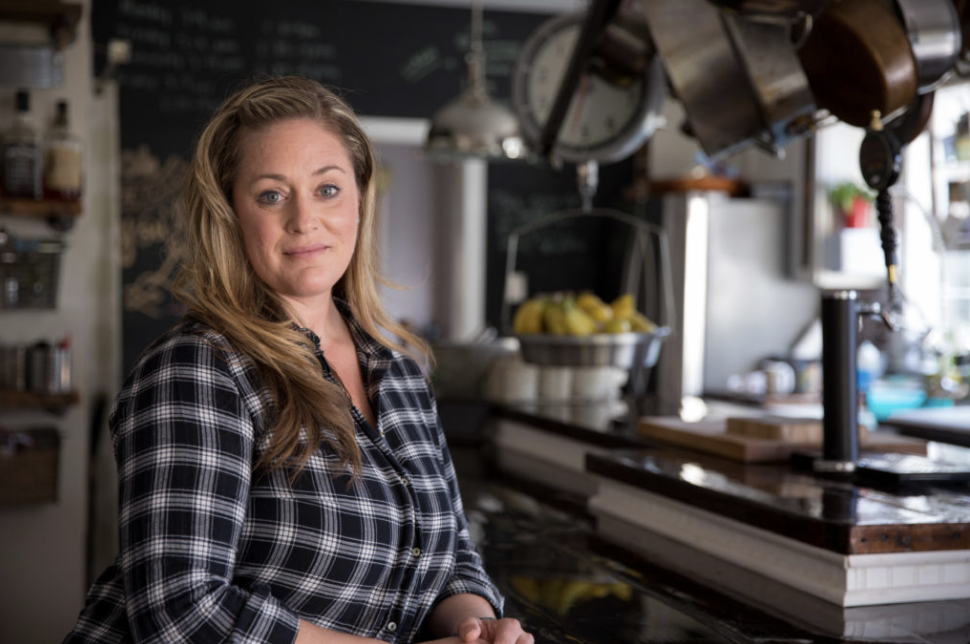 Courtesy of the Institute for Justice
Nikki Marks is all about promoting collaboration within the local culinary community. Not only is the chef well connected in the food truck scene—operating kitchen-on-wheels Mindgrub Cafe and holding a position with the Maryland Mobile Food Vending Association—but she frequently teams up with local groups to host her own private cooking classes.
Now, Marks is taking her partnerships in the local food scene one step further—running a shared commercial kitchen at McHenry Row in Locust Point.
"It's just the way things are going, people are helping each other out more now," says Marks, who spoke with us on the phone from a table at famed retail-and-restaurant concept Eataly in New York City, while on vacation with her daughter. "I mean I'm sitting here at Eataly and there's so much movement. There's one guy slicing meats and another prepping cheese. I love the energy of people all working together. There are a lot of joint ideas that come with sharing a space."
The aptly named Share Kitchen recently debuted inside the Banner Building in Locust Point, where Marks' husband, Todd, runs local tech firm MindGrub. Marks was introduced to the space on an afternoon last summer, when her friend Brian Mathias happened to be parked out front serving lunch on board his food truck Bistro Lunch Box.
"I went out to the truck and said, 'Brian, there's space in the basement, we need our own kitchen," Marks remembers. "And he said, 'Done. Let's do this.' It all happened so fast.'"
Throughout the past year, Marks and Mathias have spearheaded the buildout of the 3,000-square-foot kitchen—which now features amenities for catering and food truck preparation, as well as cooking classes and private events. (Marks says that the front area, equipped with lounge furniture, a television screen, and a 12-foot farm table that she built herself, is ideal for business meetings.)
The state-of-the-art kitchen features fryers, stand-up freezers and refrigerators, prep tables, ample shelving units, a 12-foot hood, convection oven, Vulcan range, flat-top grill, and walk-in refrigerator.
Aside from being a basecamp for Mindgrub Cafe and Bistro Lunch Box, the incubator also currently houses WOLO food truck, food consulting firm Au Jus Solutions, and Rack House Bakers—the local startup that has become known for making whiskey cakes using Kevin Plank's Sagamore Spirit Rye. Marks says that the space could potentially accommodate one more food truck, but she isn't looking to fill it to capacity.
The space also boasts plenty of room for Marks to continue teaching cooking classes for both kids and adults. In fact, she recently hosted a weeklong summer camp with children from Garrison Forest School.
"The hospitality business is tough on a family, but mine can do it with me now," says Marks, whose blended family officially grew to include seven children after she and Todd got married last year. "Don't think we're not having our Thanksgiving dinner there this year."
Besides teaching, Marks is committed to empowering local food trucks—as her battle to overturn the city's 300-foot rule heads to trial at the end of September.
"The food truck business is difficult enough without having to also worry about where you're going to prep and park," she says. "Having a space that's approved where we can make it easy for more food truck owners, that's the thing that my heart is most tied to."