Three Sips to Pack for the Perfect Picnic
Grab your tumblers—International Picnic Day is June 18.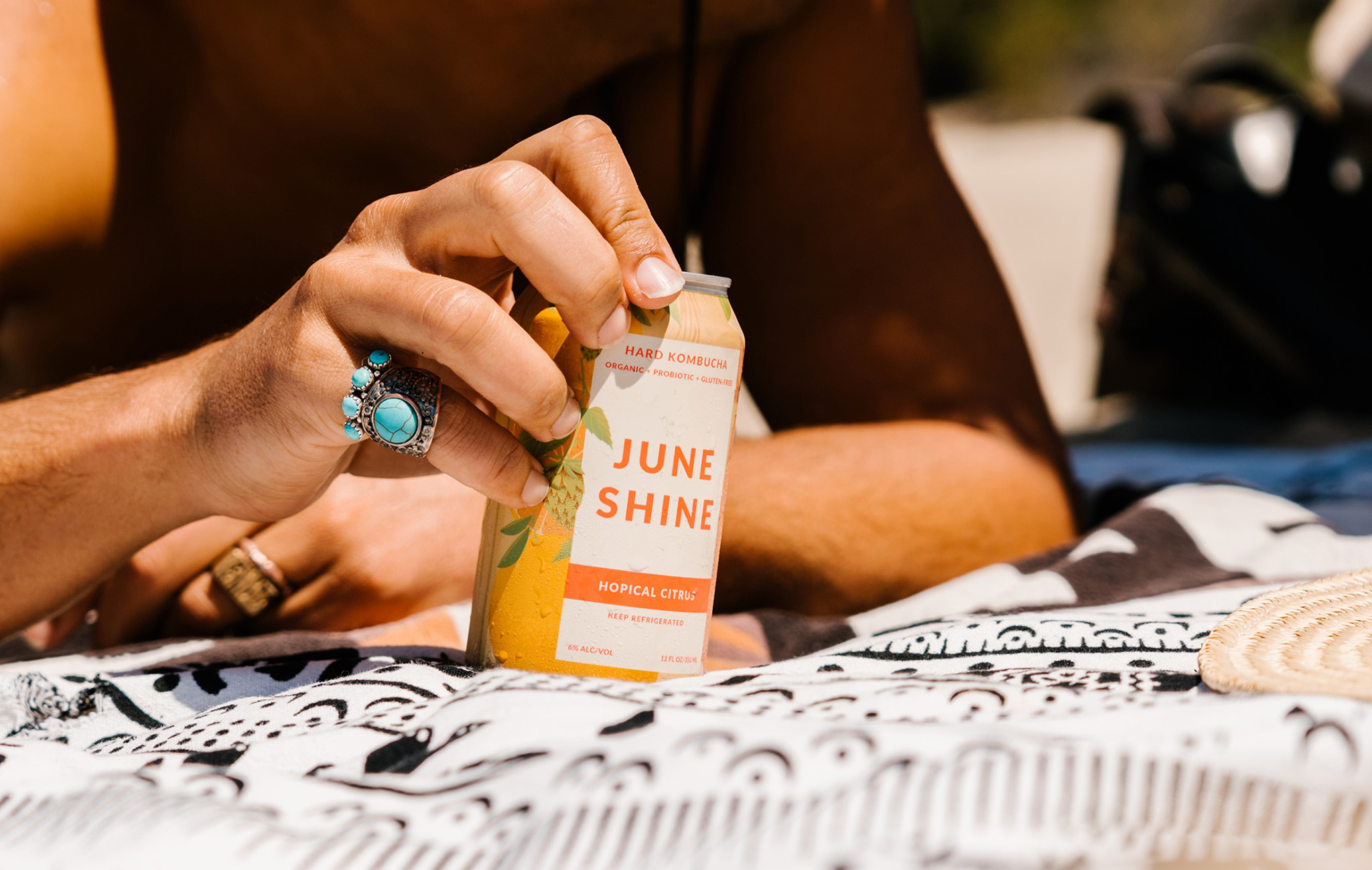 June 18th is International Picnic Day, and after two years of COVID-19 restrictions, a meal outside sounds like a fine idea. If you only have an hour or so, pack your lunch, grab some tumblers, and enjoy some rays at the park. If you have the day, go all out—cold chicken, maybe charcuterie, fruit and salads, lawn chairs, and a trio of libations to slake your thirst and complement picnic fare without getting too fancy.
Miguel Torres Sparkling Rosé "Estelado"
Brut 2018 ($20, Elite Wine Merchants)
Long before noble grape varieties like Cabernet Sauvignon and Merlot traveled from Europe to Chile, the humble Pais grape made the trip to satisfy the basic winemaking needs of missionaries and explorers. Miguel Torres' Chilean operation has breathed new life into this nearly forgotten variety by crafting a delightful sparkling wine from it. Light flavors of citrus, currant, and red berries dance on the effervescent palate and linger into the easygoing finish. This wine is a fine aperitif or can be paired with a cheese plate, a hunk of country bread, and some fresh fruit.

June Shine Hard Kombucha "Mango Daydream"
($15 six 12-ounce cans, Legends)
Why bother working to limit the alcoholic outcome of brewing organic kombucha for the grocery store market when you can let it go a bit and make a hard spritzer without the dubious flavorings, sweeteners, and bulk grain alcohol? That's what the good folks at June Shine started doing in 2018 for a group of friends and family in San Diego—and now they're going national. Mango Daydream tastes like ripe mangoes. There's a twist though, as notes of pineapple and citrus bring some acidity to the experience and a dash of cayenne keeps it all lively. Heck, it even has "June" in the name! Chill a six-pack and pair it with cold peanut sesame noodles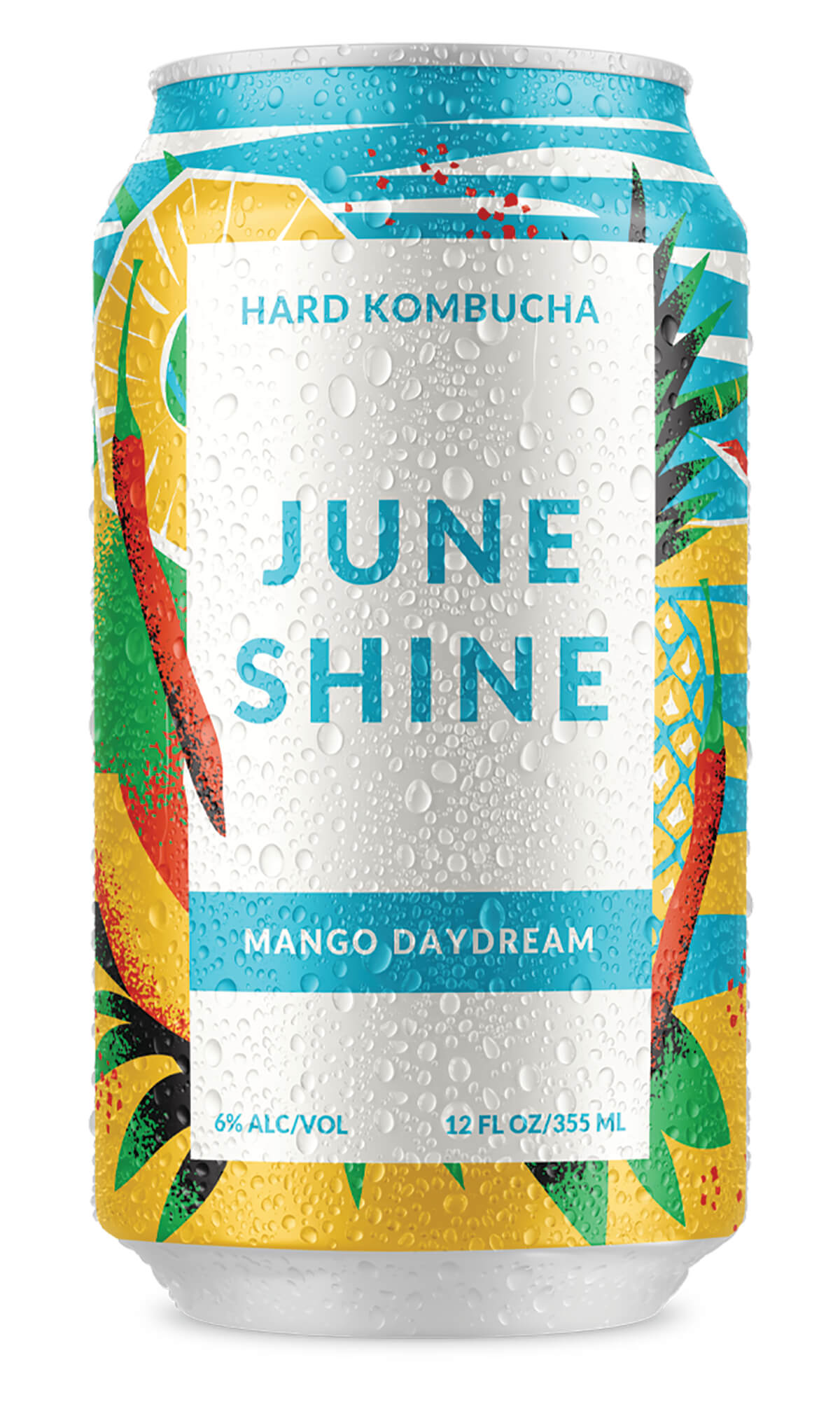 Manoir du Carra Fleurie "Vers le Mont" 2018
($22, Kysela Pere et Fils)
The villages of France's Beaujolais district are often overlooked as one of that country's best sources of delicious, silky red wines without breaking the bank. The Gamay grape rules here, and although it shares some characteristics with its cousin Pinot Noir, it real- ly is its own thing. This example bursts with exuberant flavors of wild strawberry, black raspberry, and cherry with a lush yet fresh finish. It gets even better with a light chill on it—no need to be fussy with a cooler, just stick it in the freezer for 45 minutes before you head out and it will be perfect. Pairs with hard salami, firm cheeses, and tomato salad.
FUN FACT: Most folks think "Nouveau" when it comes to Beaujolais. Instead, con- sider exploring one of its "cru" villages—Brouilly, Chénas, Fleurie, Juliénas. Each represents a different facet of Beaujolais.