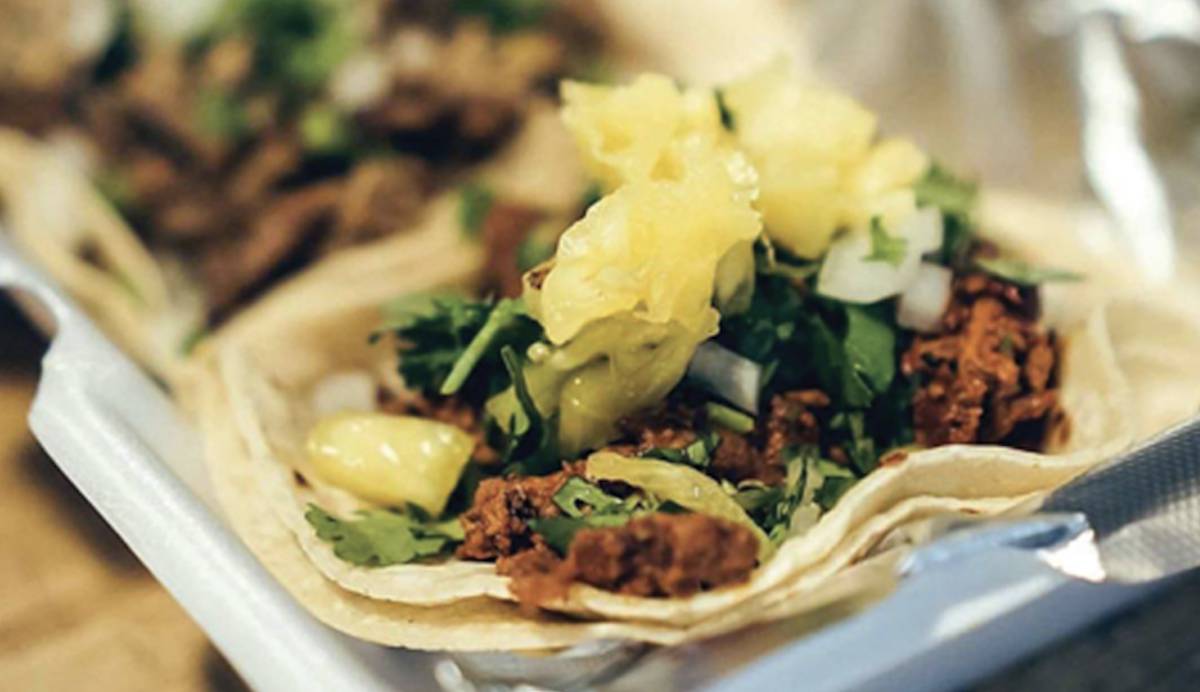 Courtesy of 24-7 Entertainment
Not so long ago, a festival featuring 40 food trucks from around the region would be unheard of. But this year's Trifecta Food Truck Festival showcases just how far the industry has come.
"The local scene has grown to the point where it's not just a few food trucks parked outside of office buildings anymore," says organizer Paul Manna of 24-7 Entertainment. "Now they're everywhere."
Bringing together an array of the area's best eats, drinks, and live music, the all-day fun fest returns to the Maryland State Fairgrounds in Timonium on Saturday, July 29 from 11 a.m. to 9 p.m. Now in its second year, the event billed as Baltimore County's largest food truck rally—which attracted more than 5,000 attendees last summer—will feature an expanded lineup of mobile kitchens, craft beer from the likes of Dogfish Head and Evolution Brewing, and a soundtrack provided by some of Charm City's most noteworthy musicians.
As a longtime local concert promoter, booking bands comes naturally to Manna—who organized the Shindig festivals in Carroll Park and Charm City Music Festival headlined by Weezer at Harbor Point in 2012. But last year, he had the idea to add eats and drinks into the mix.
To help streamline the culinary offerings, Manna enlisted the help of The Maryland Mobile Food Vending Association (MMFVA)—a union for local food truck operators that has nearly doubled its membership since it was founded in 2012.
"The added number of food trucks that are on the scene today has done nothing but better the food community as a whole," says MMFVA president Dave Pulford, who also runs local slider mobile Upslidedown Dave. "There's competition, but the food trucks that started the association are still in play—and they've forced everybody else to come up to their level."
The evolution of the local food truck community is apparent in the Trifecta lineup, which will offer everything from falafel and French fries to crab cones and customizable crème brûlée. Be on the lookout for favorites like gyros from Greek on the Street, pulled pork sandwiches from The Smoking Swine, slices from Dizzy Cow Pizzeria, tacos from Mexican on the Run, cupcakes from Icedgems Baking, and burgers from Kooper's Chowhound, as well as sustenance by Anita Burrito, Farm to Charm, Maui Wowi, Jammin Flava, Crabtown Curbs, and more.
Additionally, there will be bites from brick-and-mortar hubs including Mother's, The Local Oyster, BrickNFire Pizza, Smoke, and Little Italy Sausage.
Manna says that he is encouraging the vendors to offer small portions so that diners can try a little bit of everything: "It's a shame you can't eat seven times a day," he quips. "Because you want to sample as many things as you can."
In between noshes, festival-goers will be able to check out summer activities including the annual pie-eating contest, dunk tanks, moon bounces, and even a mechanical bull.
Of course, the main stage—emceed by Rodney Henry of Dangerous Delicious Pies—will also be a highlight, with local headliners including reggae rockers Jah Works, soul musicians All Mighty Senators, the bluesy Kelly Bell Band, and beloved veteran songwriter Cris Jacobs.
Aside from hopefully seeing some sunny skies this year (the inaugural festival coincided with the fateful storm that devastated Ellicott City last summer), Manna says that he is most excited to catch all of the live performances.
"Seeing all of these bands together on one stage really is like Baltimore nostalgia for me," he explains. "It's going to be a big hometown party."