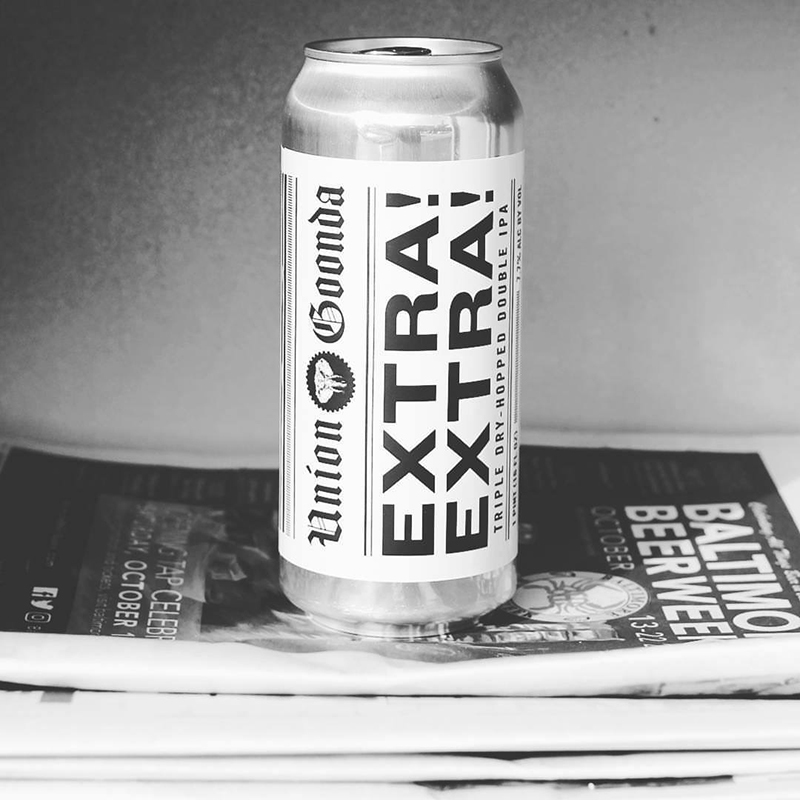 Union Craft Brewing
So what happens when David ties Goliath? In this case, the two come together to make great beer.
Every year, in addition to our editorial winners in our "Best of Baltimore" issue, Baltimore magazine gives readers the chance to vote on their favorite local businesses. This year, in the Best Brewery category, two-man startup Goonda Beersmiths tied with five-year-old mainstay Union Craft Brewing.
"We were blown away since it's just the two of us," says Goonda co-founder Tim Scouten about he and his partner Rahul Cherian. "I joked that Union has more salespeople than we have employees, so it's just really cool and humbling to be in the same breath as those guys."
For Union co-founder Jon Zerivitz, the readers' poll honor came at a perfect time when the brewery was already thinking about who they'd want to collaborate with for Baltimore Beer Week. Goonda, which contract brews out of Peabody Heights in Waverly, was already on the short list.
"Within a couple of hours of seeing the results, I reached out to Tim to see if he wanted to do something. It was a no-brainer," Zerivitz says. "For us, it's all about whose beer do we respect, who we get along with, and what will lead to a successful beer at the end of the day."
Scouten sat at a picnic table with Union head brewer Kevin Blodger to spitball some ideas. They threw out some unique concepts like a dry-hopped English stout, but they ultimately decided to go with what Goonda has become known for: the double IPA. 
"Union has access to some crazy hops that we just don't and we were able to build a great base beer," Scouten says. "Collaborations are always a risk because you don't know other systems quite as well. It's like cooking in someone else's kitchen."
But both parties are happy with the end result—Extra! Extra! a triple dry-hopped, double IPA packed with the distinct smells and flavors of Idaho 7 and Citra hops. The can, which comes in four-packs, pays homage to the journalism world both in name and graphic design.
"We were initially going to call it readers' choice, but when I thought about all the double and triple elements, this name made sense," Zerivitz explains, "Plus I could play with layout, headlines, and really tell the story of how it came to be."
Beer lovers can try it for themselves this Friday at Union Craft Brewing's Baltimore Beer Week kick-off event benefitting the Station North Tool Library. The carnival-themed affair will feature games and installations created by the tool library, funnel cake and carnival food from Center Cut Doughnuts and Clavel, live music from Rufus Roundtree and Da B'More Brass Factory, and the chance to try two other collaboration beers (with Oliver Brewing and Stillwater Artisanal).
"This really has been doubly amazing for us," says Scouten, who says Goonda is in the very early process of finding a permanent home. "We got a bit of hype and we got to brew beer with Union. It's been the best experience."