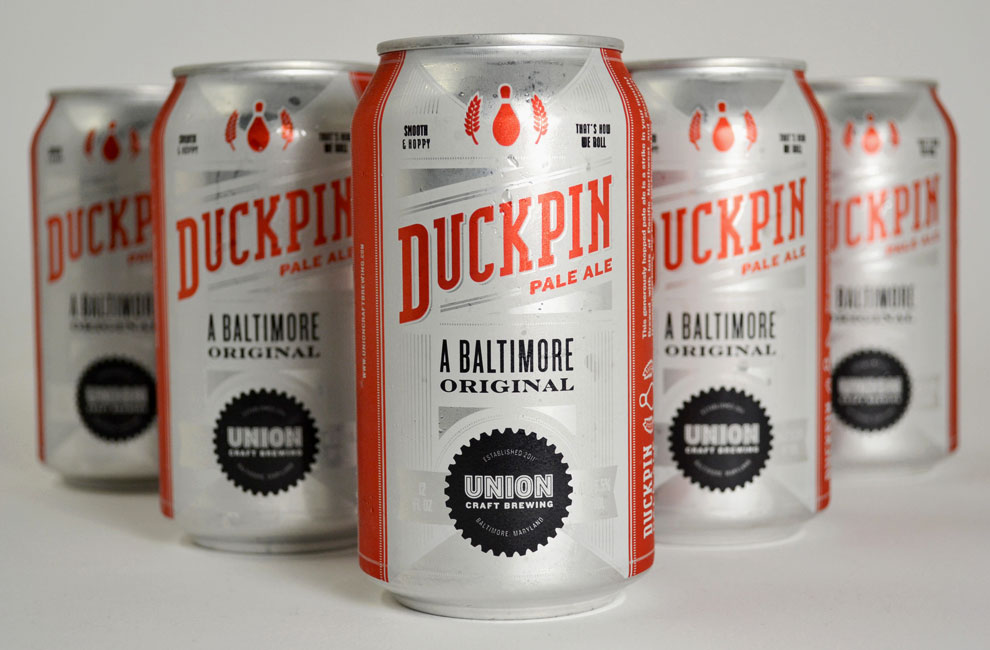 Union Craft Brewing, the latest micro-brewhouse in town, is celebrating the launch of its first two beers with a release party at Max's Taphouse on Friday.
I got a chance to speak with co-founder Jon Zerivitz, who said that about three years ago he quit his day job as a graphic designer at T. Rowe Price to pursue his passion of home brewing. Through mutual friends, Zerivitz met Kevin Blodger, the medal-winning head brewer at Gordon Biersch in Chicago, who was interested in coming back home to Baltimore.
The two then co-founded Union Craft Brewing, located in a 7,200-square-foot warehouse in Woodberry. "We really wanted to be a neighborhood brewery and be right here in the city," Zerivitz said. "There was some red tape working with city zoning and retrofitting an old building, but it was important to us."
The 20-barrel brewhouse is now ready to debut its first two beers: Duckpin Pale Ale and Balt Altbier. Zerivitz says that he wanted both of his flagship beers to be approachable. The Duckpin is made with a relatively new hop variety grown in Australia and New Zealand, giving off a fruity, citrus profile. The Balt Altbier refers to an old, German style of brewing and is copper-colored with a malty, slightly sweet flavor.
The two new brews will be served on draft and in firkins at a release party at Max's Taphouse starting at 5 p.m. on Friday. After that, Union Craft will roll them out in Hampden bars on July 3 and in Federal Hill spots on July 5.
As for the future, Zerivitz says look out for a summer seasonal available in August, as well as brewery tours and tastings around that same time.
[Image: courtesy of Union Craft Brewing]