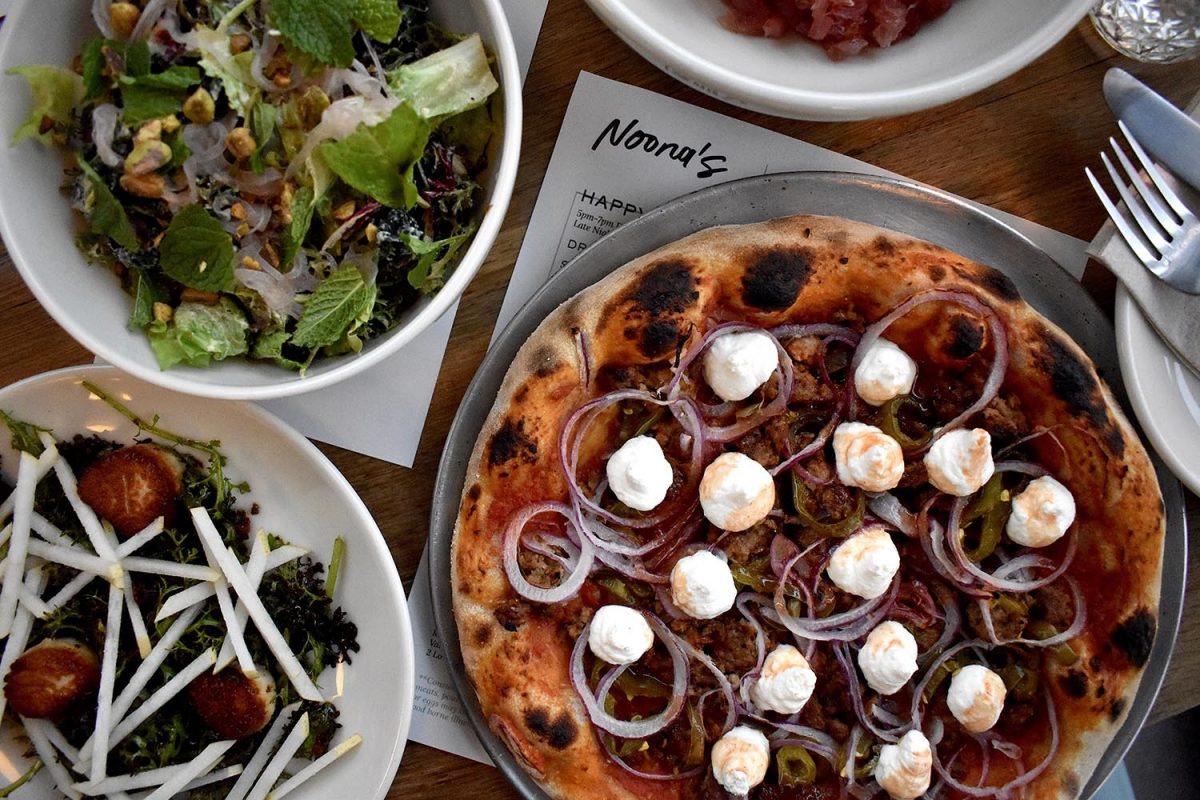 Whether you're a fan of Valentine's Day or think that it's overrated, there's no denying that good food and company is a great way to spend February 14. Charm City offers a variety of menu options and price points, depending on what you and your dining companions are looking for. Whether you're in the mood for comfort food, craft cocktails, or dessert for dinner, make a reservation at any of these spots to satisfy both your heart and your stomach.
CASUAL COUPLES
Papi's Tacos: With locations in Fells Point and Hampden, this laid-back cantina is a great spot to celebrate love with authentic street tacos and margaritas. For $35, guests can enjoy tableside guacamole, two entrees, and a dessert to share. 1703 Aliceanna St. and 3820 Falls Rd. $35.
Kona Grill: This Inner Harbor classic will be serving up its "Love is Grand" menu for two complete with a champagne toast. The special menu with feature items like lobster potstickers, coconut shrimp bisque, and filet with lobster butter. 1 E Pratt St.
FIRST-DATE SPOTS

Grano Pasta Bar: Cozy up in this tiny BYOB restaurant and become closer with your significant other over plates of pasta. First dates are already nerve racking enough, and Grano makes choosing an entree easy by boasting all things pasta. As seen on Guy Fieri's Diners, Drive-Ins and Dives, the spot is known for its handmade ravioli and dedication to flavor. Pro tip: be sure to explore Hampden after your meal. 1031 W 36 St.
Tersiguel's: Road trip to Ellicott City for a French dining experience in an incredibly romantic setting. Tersiguel's will be serving a five-course fixed menu of chef Michel Tersiguel's selections for guests to enjoy. Be sure to try the locally sourced "Filet au Poivre" topped with green peppercorn sauce, potatoes, and green beans. 8293 Main St. Ellicott City. $99.
Guinness Open Gate Brewery: Head to this Halethorpe headquarters to sip two love-inspired releases that are debuting just in time for the holiday on February 13. Every pint of the Guinness Chocolate Stout and Guinness Raspberry Chocolate Stout will be served alongside a complimentary Mouth Party caramel. The wrapper for each locally sourced treat will be printed with a love note, affirmation, drawing, or coupon for special deals at the bar—including pints for a penny.
Dylan's Oyster Cellar: Hampden's Eastern Shore-inspired hideaway will kick off its celebration with a Galentine's Day party on February 13. Dinner service the following evening will feature romantic drink specials and thematically appropriate oysters that you won't want to miss. 3601 Chestnut Ave.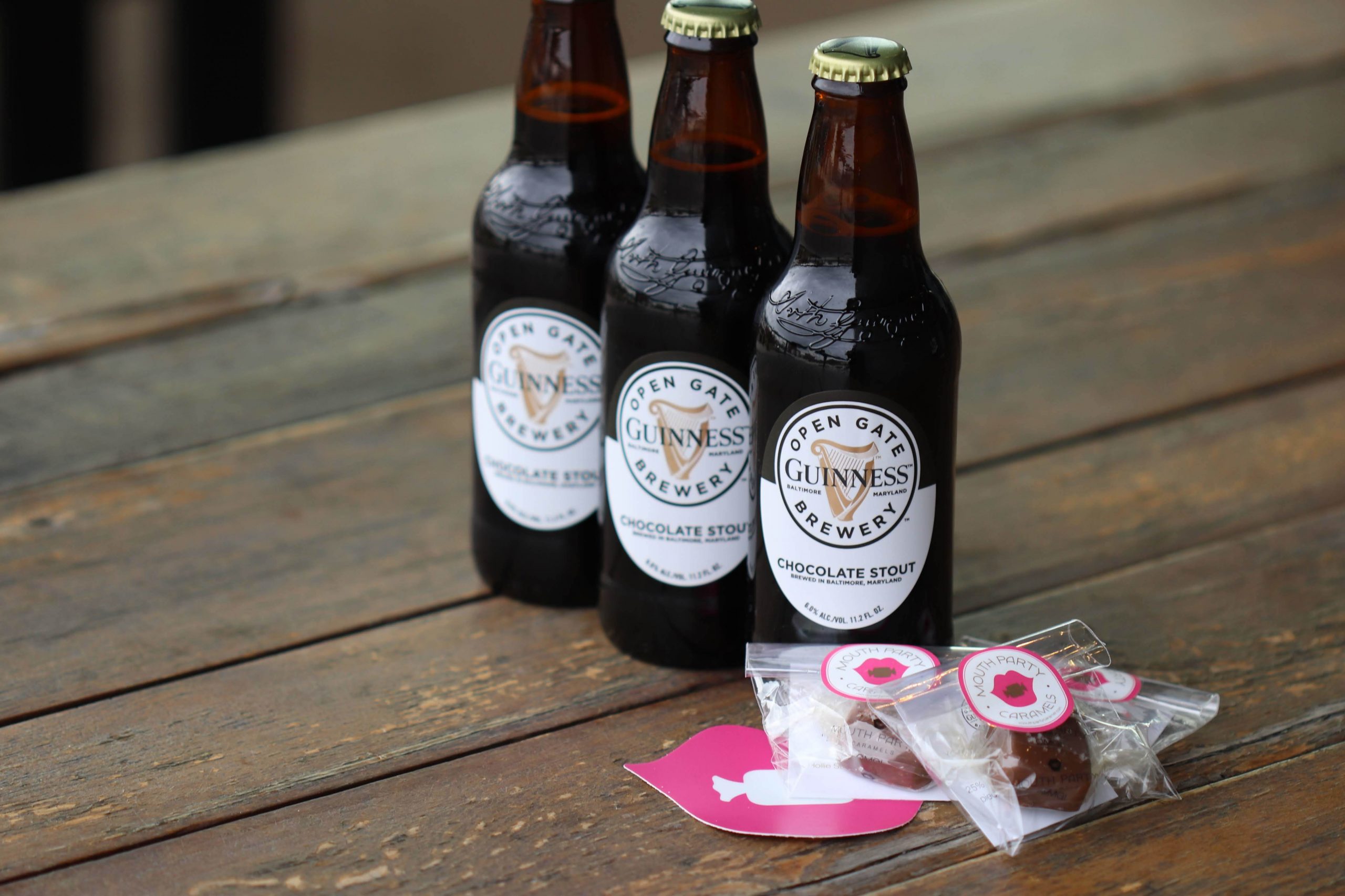 VETERAN VALENTINES
Cosima: If you've been together forever, shake things up on Valentine's Day by visiting this rustic Italian spot in Mill No. 1, a 19th-century cotton mill repurposed into a sustainable building. Perched along the Jones Falls, the Sicilian destination will feature a three-course menu with blue point oysters, crab ravioli, and warm dark chocolate amaretto cake for $85 per person. Cosima, 3000 Falls Rd. $85.
Gunther & Co.: Gunther and Co. features local twists on modern American fare in a beautifully designed space. The Brewer's Hill restaurant will be serving a $95, four-course tasting menu from 5-9:30 p.m.—complete with wine pairings and oyster and shellfish courses available for an additional charge. The restaurant will be setting the mood with dishes including Asian pear salad, seared scallops, Tahitian vanilla sponge cake. 3650 Toone St. 5-9:30p.m. $95+.
Fleming's: Impress your Valentine with a three-course meal at Fleming's. Pair the famous filet with your choice of lobster scampi, crab-stuffed shrimp, or pistachio-crusted lamb chops, or enjoy the prime surf and turf for two. Menus start at $75 per person. 720 Aliceanna St. $75+.
Rye Street Tavern: This Port Covington restaurant serves chef-driven comfort food and cocktails that should not be ignored. Situated on the water directly next to the Sagamore Spirit Distillery, Rye Street Tavern makes you feel right at home. Its three-course Valentine's Day menu includes yellowfin tuna poke, classic Southern fried chicken and biscuits, and a campfire sundae. Diners can add on beverage pairing for an additional $45 if they choose to explore the extensive drink menu that, of course, emphasizes rye whiskey. 13 Rye St. $75+.
Birroteca: Travel off the beaten path for modern Italian cuisine at this Hampden mainstay. Birroteca will give you the feeling of a high-end restaurant in a no-frills setting. Whether you go for pizza (the famous "Duck Duck Goose" pie should not be missed), pasta, a salad, or an appetizer, all of their ingredients are sourced from local ranchers and farmers. 1520 Clipper Rd.
La Cuchara: Enjoy a five-course meal inspired by the food and culture of the Basque region of northern Spain and southern France. With an emphasis on quality ingredients from land and sea, this Valentine's Day menu includes wild mushrooms with truffle, veal breast carpaccio, and rockfish and potatoes. 3600 Clipper Mill Rd. $99.
CUPID'S COCKTAILS
The Elk Room: Nothing says intimacy like dim lighting, deep woods, and jazz music in a speakeasy environment. The Elk Room in Harbor East is the perfect bar to lose all sense of time. With live music by eclectic composer Joel Michael Schwartz and cocktails sporting fun names like "Cotton Tail," "Night Rider," and "Jeepers Creepers," the bar offers a warm and lively way to spend V-Day. 1010 Fleet St.
R. Bar: Inside Remington food hall R. House, R. Bar will be hosting "A Bitter Affair" on Saturday, February 15. Led by bar manager Justin Carr, 20 guests will have the chance to try three classic cocktails with three different bitters in each. Accompanied with light fare and unique facts about bitters, this event is a casual and boozy way to take on the holiday. 301 W 29th St.
True Chesapeake Oyster Co.: For those who are celebrating with friends, or third-wheeling, head to True Chesapeake for lots of seafood specials. For parties of three or more, enjoy complimentary sparkling rosé for the table and a dozen sweet and small Huckleberry oysters to share. 3300 Clipper Mill Rd.
Dutch Courage: If you're searching for a spot that pairs food with alcohol, look no further than Old Goucher's newest gin bar Dutch Courage. Owners Brendan Dorr and Eric Fooy will be offering a three-course menu with unique cocktail pairings. Enjoy drinks like a Champagne cocktail, a cocktail portioned for two, and a digestif blended with barrel-aged gin with your meal. 2229 N Charles St. $85.
The Bluebird Cocktail Room: This Hampden hotspot is catering to couples by offering a menu of special cocktails that are poured, and priced, for two. Enjoy the "Absinthe (Makes the Heart Grow Fonder)" prepared tableside for $24, the "Champagne Cocktail" served with a take-home love poem for $26, or the China-China Amer-infused "Thief of Hearts" accompanied by Pure Chocolate by Jinji for $28. 3600 Hickory Ave.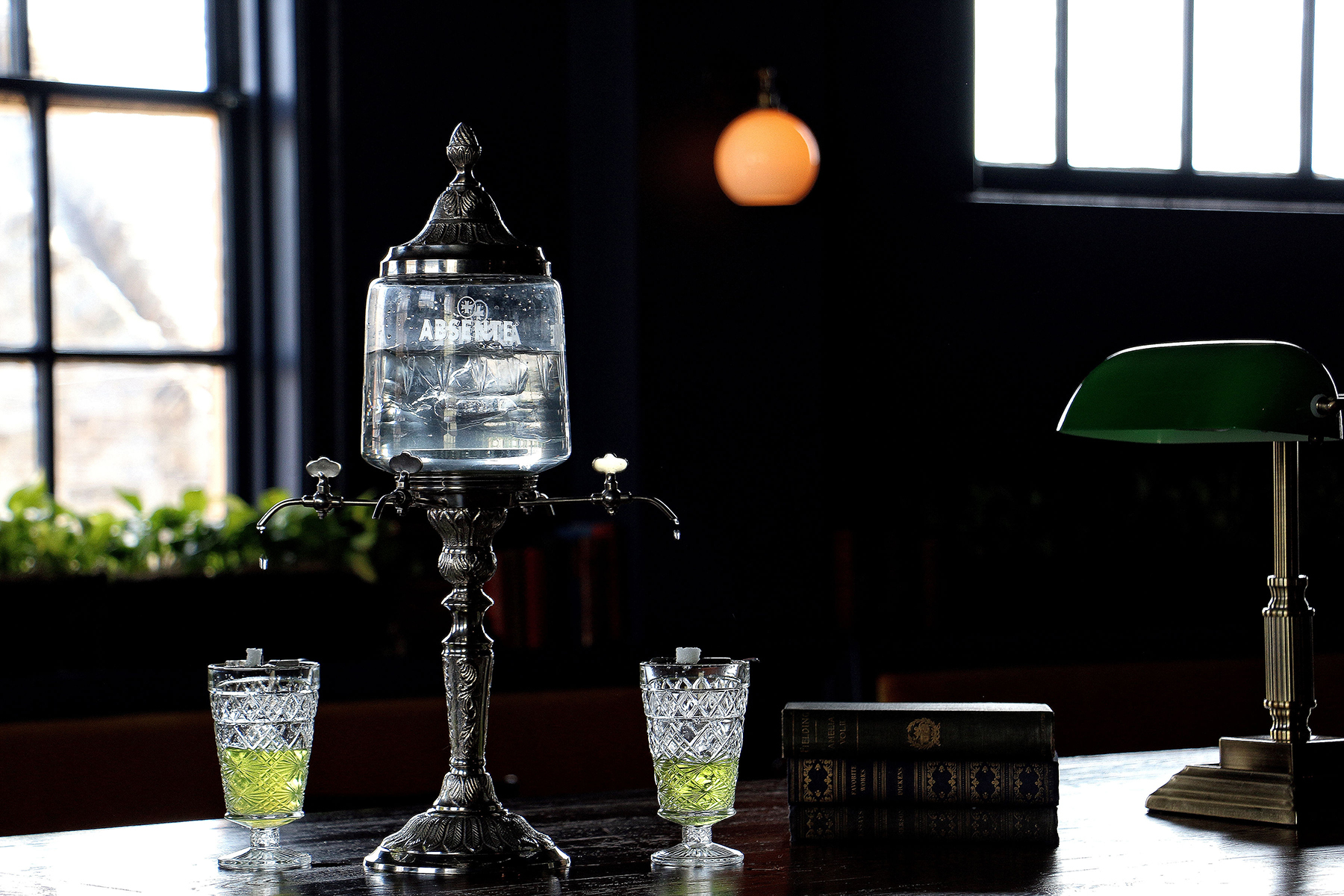 AMOUROUS ART
Gertrude's Chesapeake Kitchen: With a star-lit ceiling and main dining room that overlooks the Baltimore Museum of Art's sculpture garden, Gertrude's is a romantic oasis for those who appreciate the arts. The Valentine's Day menu will feature items like sweet potato and caramelized apple bisque, strawberry spinach salad, and a crab cake duo. Tour the BMA after your meal to get a dose of culture. 10 Art Museum Dr. $55 prix fixe dinner menu, $45 prix fixe vegan menu.
DINNER AND A GAME
La Scala: Old-school Little Italy hotspot La Scala is a favorite when it comes to feasting on traditional Italian cuisine in large dining rooms and playing rounds of indoor bocce ball. Elegantly casual with white tablecloths and old photographs lining the walls, La Scala brings you right to Italy by way of Baltimore. Menu items include bruschetta, penne alla vodka, and alla marsala. 1012 Eastern Ave.
SWEET TOOTH FIENDS
Sacré Sucré: For those who want a casual way to indulge their sweet tooth, head to Sacre Sucre in Fells Point, where the beautifully presented pastries are almost too photogenic to eat. Sacre Sucre houses a variety of sweets, but macarons are the stars of the show. Be sure to take a romantic stroll along the Fells Point cobblestones near the water once you're finished. 2001 Fleet St.
The Charmery: For one night only, The Charmery will be transformed into a swanky sit-down to celebrate dessert and love. The Ice Cream Factory's three-course dessert dinner "Chez Charmerie" is the perfect way for friends, family, and lovers to indulge their sweet tooth on February 12. 1700 W 41st St. $25.
Atwater's: If you can't make it to Atwaters for Valentine's Day dinner, be sure to pick up some sweet treats ahead of time. Leading up to the holiday, enjoy desserts including addictive "Sprinkledoodles," chocolate almond biscotti perfect for dipping in a latte, and handmade red berry rose jam. With six different locations scattered from Towson to Canton, Atwaters makes it easy to indulge. Multiple locations including 3601 Boston St.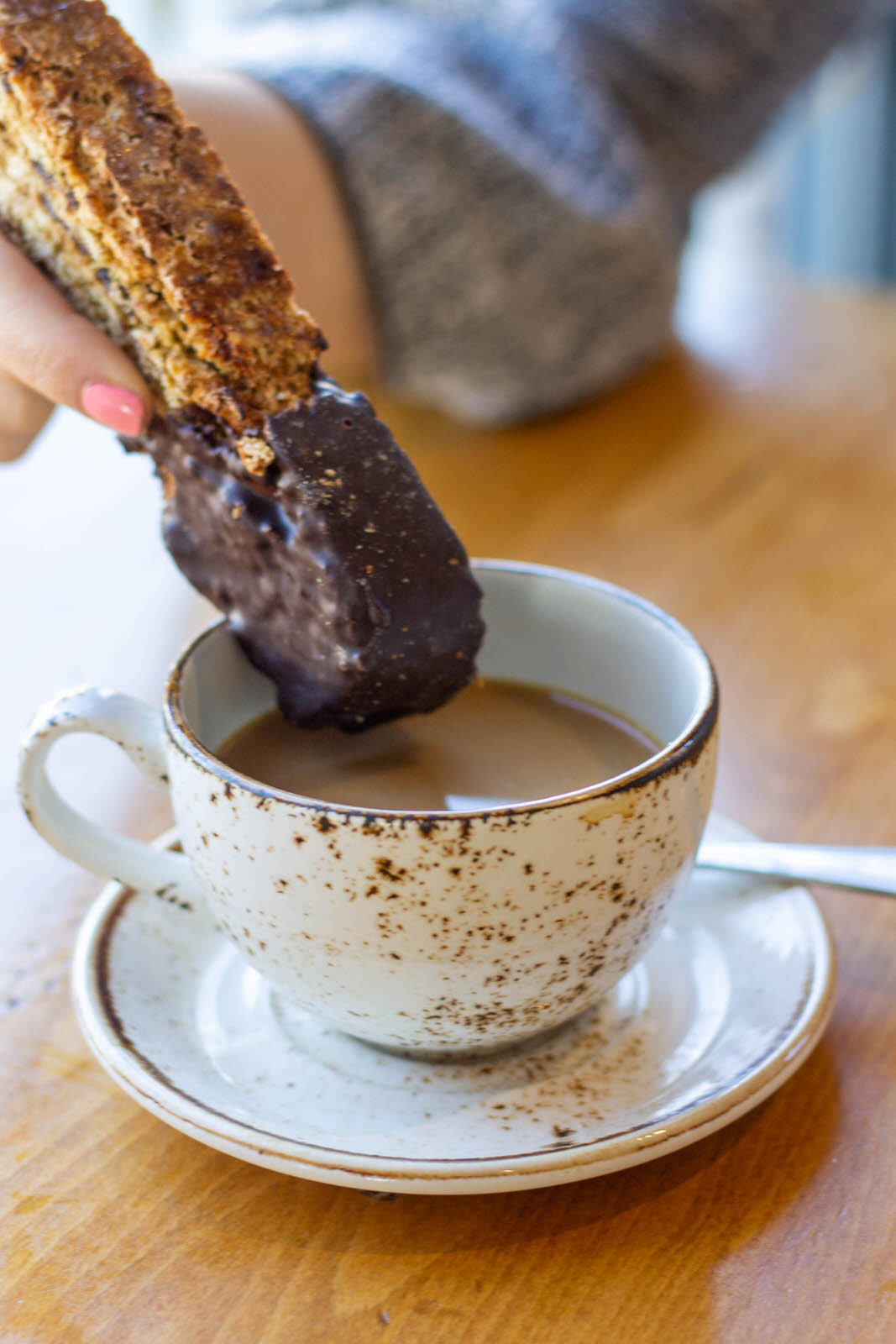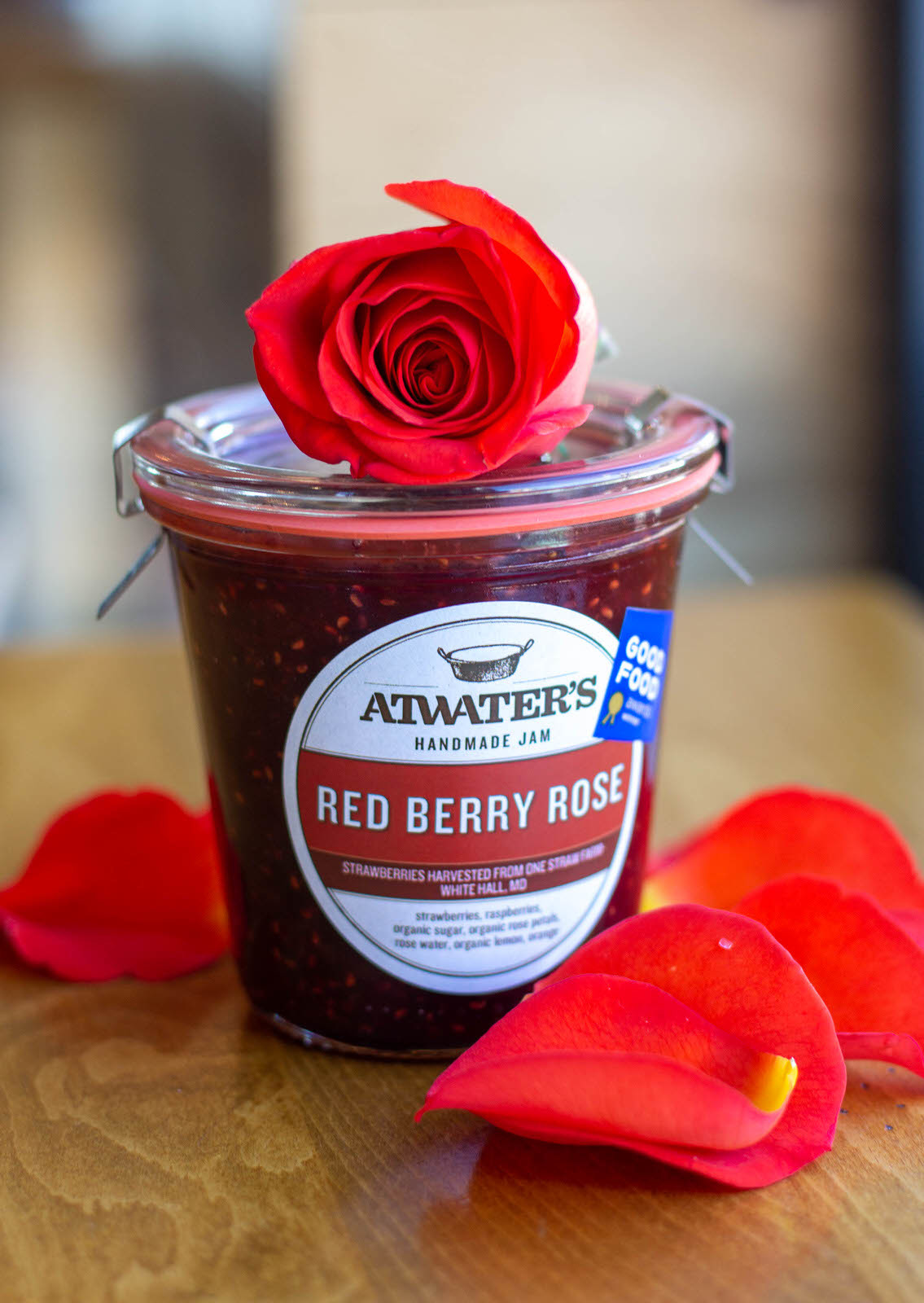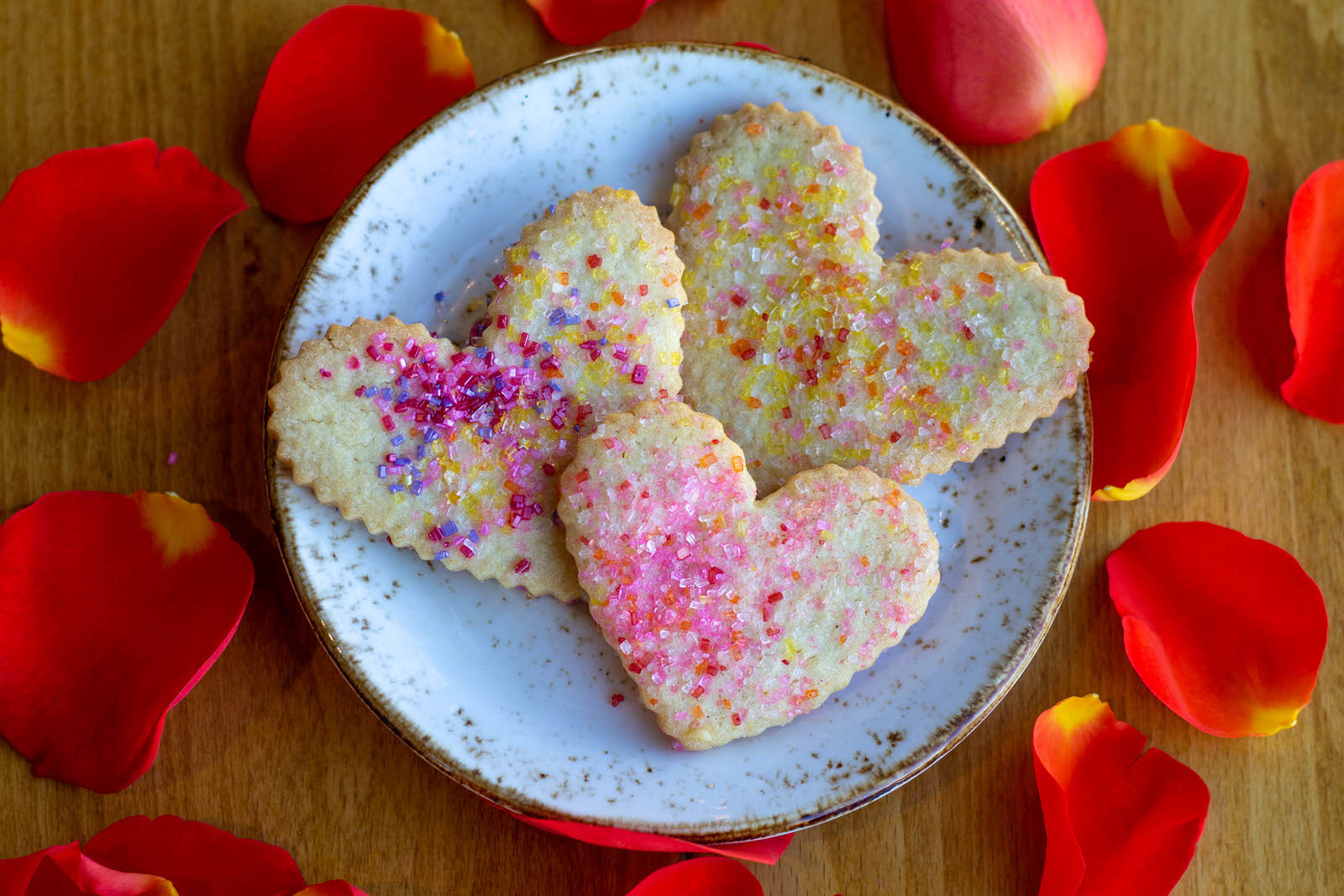 BANG FOR YOUR BUCK
Noona's: Head to Bolton Hill to enjoy a $35 four-course meal at this pizza spot. The sweet deal includes an amuse bouche, small plate, pizza or handmade pasta, and dessert to finish. Plus, chef Cai Lindeman will also be running an octopus and scallop special. Top it off with a special late-night happy hour from 9 p.m. to 12 a.m. 1203 W Mt. Royale Ave. $35.
Lee's Pint & Shell: Baltimore is seafood central, so it makes perfect sense to be served what the city knows best. For the locals, Lee's Pint & Shell in Canton is known for having an incredible selection and will be offering a great special for the holiday. A $65 fixed menu per couple features 12 oysters, a choice of prime rib, lobster, or crab cake, two sides, dessert, and a bottle of wine. Lee's Pint & Shell, 2844 Hudson St. $65.
Topside: Enjoy the Hallmark holiday at Topside, a buzzing rooftop restaurant and garden bar overlooking historic Mt. Vernon. Situated inside the Hotel Revival, Topside serves fresh-from-the-sea dishes and hand-crafted drinks. The team is toasting to the holiday with special cocktails "Genius of Love" and "Two Souls in Communion," as well as a $50 three-course dinner. After you enjoy menu items like baked oysters, ribeye steak, and chocolate mousse, be sure to venture over to the garden room for a quiet retreat with spectacular views. 101 W Monument St. $50.
VEGAN V-DAY
L'Eau de Vie Organic Brasserie: Nestled on the edge of Fells Point, L'Eau de Vie is an entirely vegan bar and restaurant committed to organic ingredients and sustainable business practices. The casual spot will also be sharing their new winter menu and Valentine's specials during dinner service on Friday, February 14. Plus, Musical duo Buntopia will be performing while guests participate in bingo and have the chance to win a free drink for their next visit. 803 S Caroline St. 6-9 p.m.
Baby's on Fire: Enjoy a vegan five-course dinner in a restaurant that doubles as a record shop this Valentine's Day. A $55 fixed menu features mushroom-stuffed tofu, creamed pear-parsnip soup, micro green salad, lentil-seitan sausage, and a smoked chocolate brownie. A complimentary glass of bubbly will round out the meal in the historic area of Mt. Vernon. 1010 Morton St. 6:30 p.m. $55.