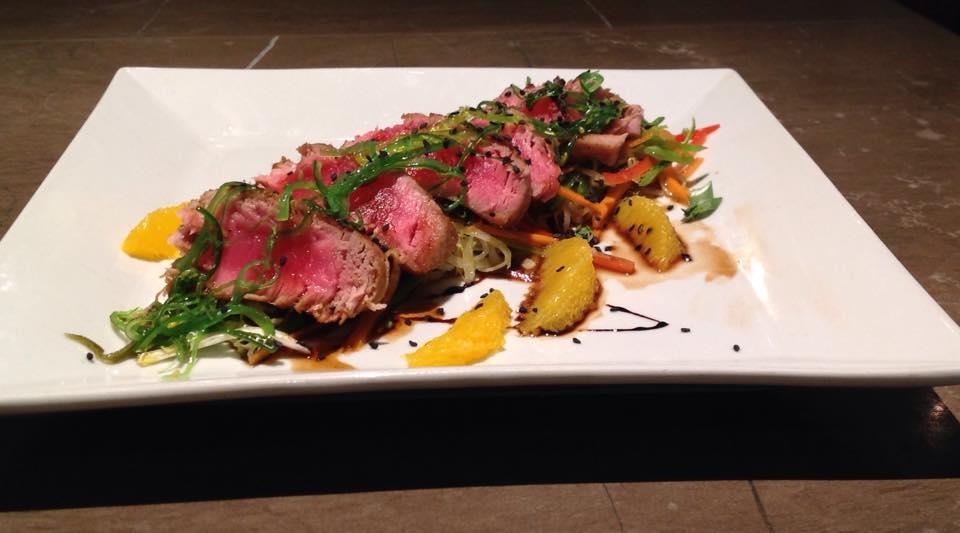 Courtesy of Linwoods
In an effort to help the city's restaurants, which took a hit this April due to the citywide curfew, Downtown Partnership of Baltimore waived the fees restaurants have to pay to be a part of the Summer Restaurant Week (July 24-August 2).
"We've heard from restaurants that said the unrest in the spring really hurt," says Michael Evitts, Downtown Partnership vice president of communications. "Many are still trying to recover."
The Brewer's Art is one of hundreds of city restaurants thankful for the waived fee. "It's an absolutely wonderful thing," says Volker Stewart, co-owner of the Mt. Vernon beer bar, whose Restaurant Week menu will include steak frites, salmon, and chicken. Brewer's will also be offering upgrades to the fixed menu, including lamb neck and tilefish, each for a $7 supplement. "We want to give people more options if they want to explore outside of the Restaurant Week menu," he says.
Bryan Voltaggio's Power Plant restaurant Aggio will be participating in the summer Restaurant Week for the first time with a menu including Day Boat scallops over Carolina gold rice risotto, and chicken with charred rabe. Waterfront Mexican joint Barcocina will be serving up a new lunch menu especially for Restaurant Week. The specifics of the menu are not yet finalized, but this Fells Point staple is remaining positive about the turn out. "It will be good for the city," says general manager Mike Donovan. "But it depends on how much tourism comes back after what happened."
Up north in the county, Summer Restaurant Week (July 31-August 15) is at an all-time high with 64 participating restaurants, including favorites like Ruth's Chris, Linwoods, and River Watch in Essex.
"Restaurant Week is a wonderful way to get people out and try a restaurant they may not have tried before," says River Watch owner Traci Sullivan. River Watch will be offering mostly favorites from its seafood-centric menu.
Sullivan isn't the only one hoping to attract newcomers. Rachel Maw, executive assistant to Linwood Dame of Linwoods Restaurant, explains that Restaurant Week attracts people who don't dine out on a regular basis. "It's done a nice job of bringing together the community during hot summer months when the first thought isn't going out to dine," she says.
For Chef Shawn Riley, this will be his first Restaurant Week at Ruth's Chris Steak House in Pikesville. He will be preparing some Ruth's Chris classics such as a six-ounce fillet, stuffed chicken breast, and salmon.
"Hopefully, we'll get them in and wow them, and they'll come again," says Riley.