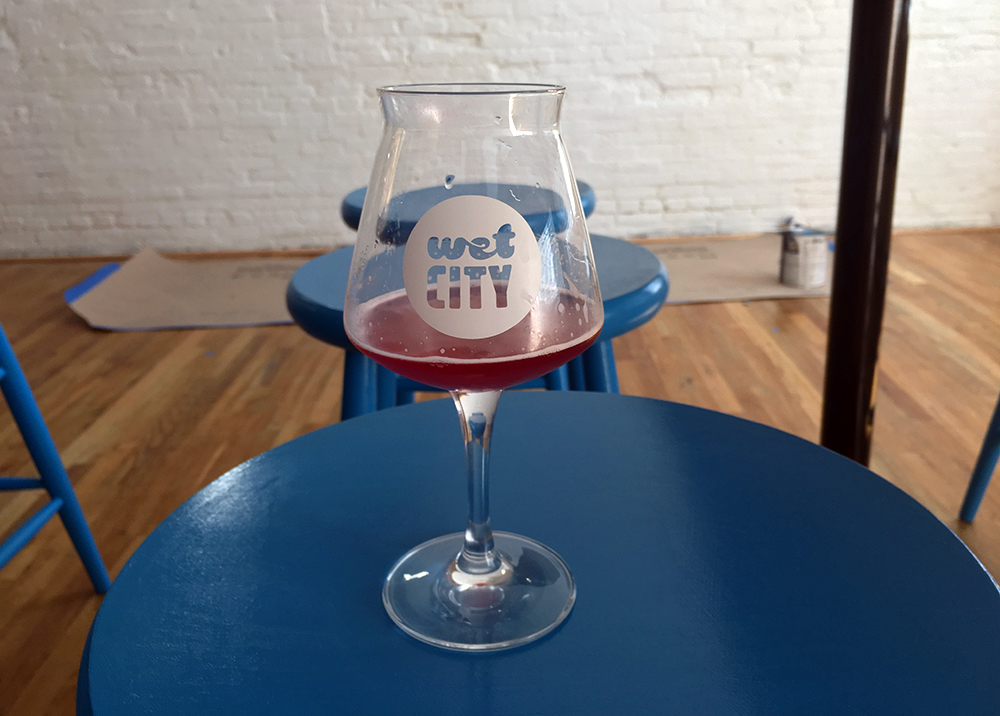 Photography by Jess Mayhugh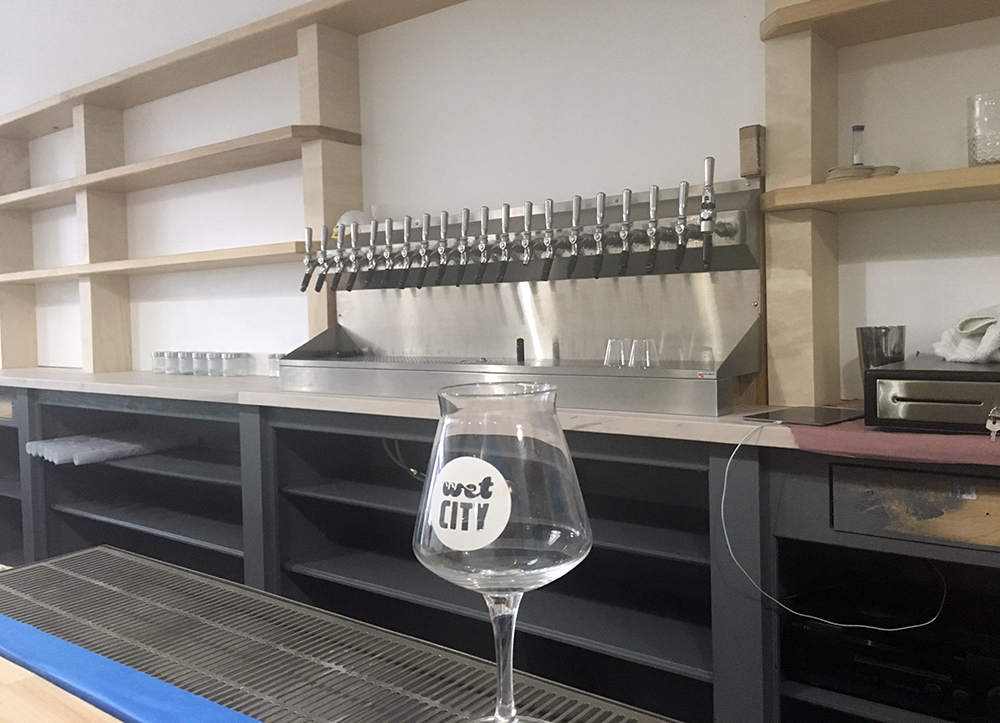 "We've completely gutted and installed a brand-new tap system," said P.J., citing the fact that customers can get beers in both 8- and 16-oz. pours. "We want our beer not to just feel like a product, but more like an experience."
Josh will be handling the cocktail side of things with creative ideas like a margarita made with Gose beer and a Japanese-inspired cocktail with yuzu juice. He's hoping that his years of experience, founding the cocktail website Post Prohibition, will be able to shine behind the bar.
"This will be a fun playground for me," he said. "Getting to work with other talented bartenders here will be a great boost creatively."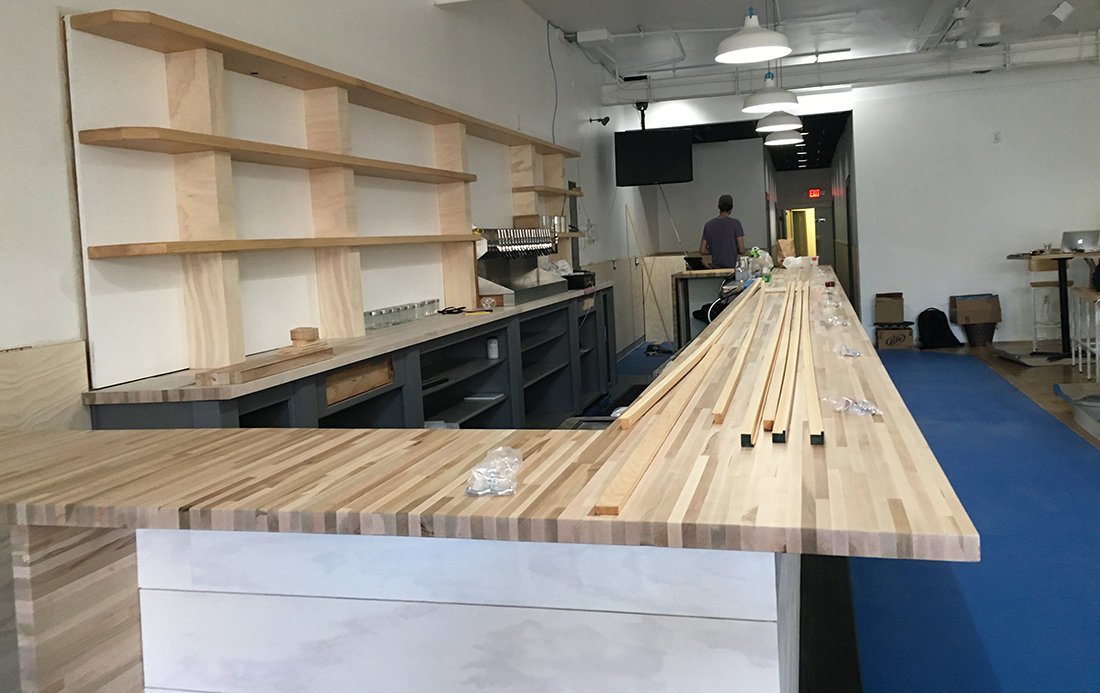 The food menu, helmed by Chuck Allen formerly of Sascha's, looks just as fun with options like popcorn carbonara, wasabi calamari, and summer tacos.
Longtime residents of the area, P.J. and Josh agreed they didn't want to open Wet City in any other neighborhood. (The name, which they call "a love-it-or-hate-it type thing" is a nod to Baltimore's nickname during Prohibition when it defied the rules and continued selling alcohol.)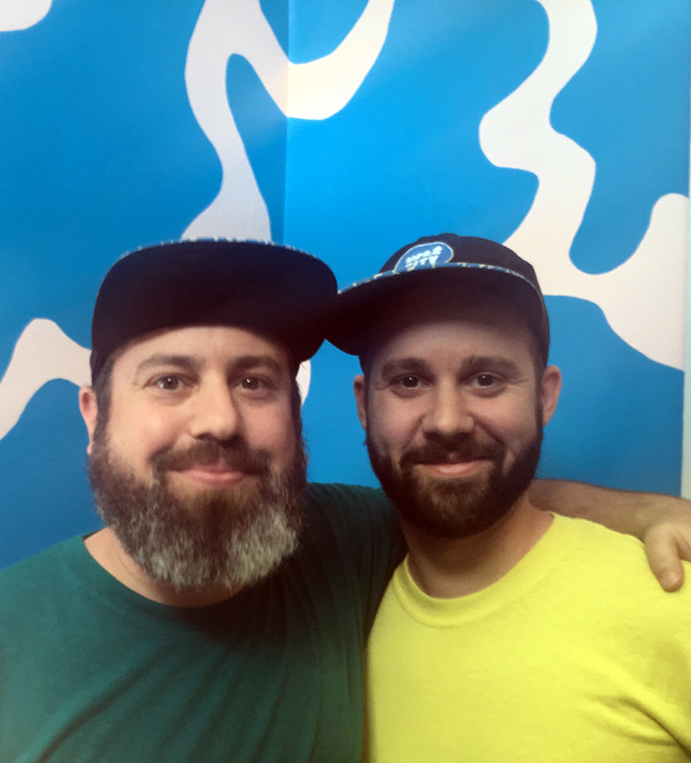 "We specifically wanted to be in Mt. Vernon," P.J. said. "You get the most interesting people around here, the architecture is beautiful, and it feels like home to us. Plus, we've got an eight-minute walk to work."
Long-term steps for the brothers include installing on-site brewing and renovating the second floor, which they also own. For now, though, Wet City is opening its doors at 2 p.m. during Artspace for people to come in, check out the space, and have a few beers.
"The space is not nearly perfect yet," P.J. explained while Josh typed out purchase orders on his laptop and their dad, Pete, sanded wood in the corner. "But we are just a family business and are excited to evolve as we go."