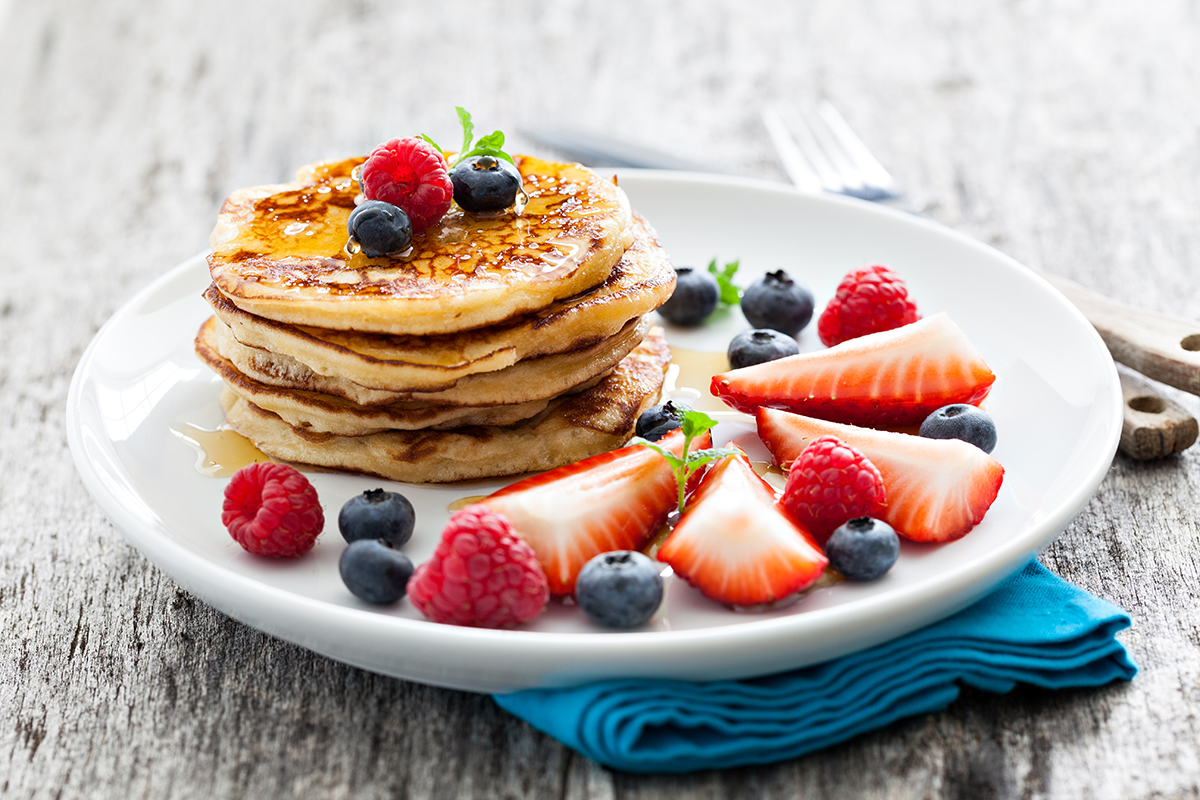 Shutterstock
[Editor's note: See our roundup of the most current 2017 Easter brunch specials here.]
Easter is a great time to enjoy a
meal with loved ones, but that doesn't mean you have to spend all day cooking
it. There are brunch and dinner specials all over town on Easter Sunday, April
20. With both traditional dishes and less typical items available, you'll have
no problem finding the perfect place to dine out this year.
B&O
American Brasserie is serving bottomless mimosas and Bloody Marys for $10
in addition to its Easter menu. Brunch, which runs from 10 a.m.-2:30 p.m.,
includes a carving station with a variety of meat, house-made pastries, and smoked
salmon. The cost is $35 for adults and $15 for children. Reservations: 443-692-6172.
Chazz is offering a brunch on Sunday from 10 a.m.-4 p.m., complete with a visit from
the Easter bunny himself. The buffet-style meal includes sweets like red-velvet
pancakes and French toast, along with savory options, such as asparagus-goat-cheese
quiche. The buffet costs $35 for adults and $18 for children. Reservations:410-552-5511.
Diners in Towson can enjoy an Easter brunch at Cunningham's , where an a-la-carte menu and a three-course tasting menu will be served from 10:30 a.m.-3 p.m. Options range from lemon pound cake with honey-lavender glaze, blueberry pancakes, and butter-poached shrimp and grits. The tasting menu costs $34. Reservations:410-339-7730
Fleet Street Kitchen is offering a brunch menu that includes seared scallops, fried chicken and biscuits, leg of lamb, and lemon- curd tarts. Want to get a later start? The restaurant's regular four-course tasting menu will run in the evening. Brunch begins at 10:30 a.m. on Sunday and costs $42, while dinner begins at 5 and costs $65. Reservations:410-244-5830.
Fleming's Steakhouse offers a three-course brunch. Enjoy eggs Benedict, prime-rib hash, and prime rib at Fleming's from 10:30 a.m.-2 p.m. on Sunday. Adult reservations are $39.95, and kids eat for $18.95. Reservations: 410-332-1666.
Liv2eat will be
hosting an Easter brunch on Sunday from 10 a.m.-3 p.m. with traditional entrees
like lamb and ham. The menu also
features more unique items like shrimp and grits, risotto fritters, and pea
salad. Reservations: 443-449-7129.
Mt. Washington Tavern has a wide selection of brunch dishes. The buffet, which begins at 10:30 a.m., includes smoked salmon and pasta, along with more traditional options like ham. Reservations are $23 per person. Reservations can be made online.
The Oceanaire will open at noon on Easter, serving up seafood specials like crab-cakes Benedict, sesame seared ahi tuna, and house-cured citrus salmon. Regular menu items will also be available until 9 p.m. Reservations: 443-872-0000.
The Old Stein Inn in Edgewater will have German versions of Easter favorites, starting at 10 a.m. on Sunday. The brunch buffet will also offer fresh bread and pastries, dessert, coffee and tea. The cost is $24 for adults and $8 for children under 12. Reservations: 410-798-6807.
Fans of Oliver Speck's Eats & Drinks will have access to the regular brunch menu this Sunday, along with some extra Easter items. Starting at 11 a.m., guests can dig into special dishes like house-smoked salmon, chimichurri scrambled eggs, and country croque-madames. There's also an extensive list of wines and beers to choose from. Reservations: 410-528-8600.
Celebrate Easter in style at Pazo with live Spanish guitar music and a brunch buffet that runs from 12-3 p.m. Watercress, cheese empanadas, and braised lamb are all on the menu. The cost is $35 per person. Reservations: 410-534-7296.
Roy's Hawaiian Fusion is doing Easter the Hawaiian way, with a two-course brunch featuring soup, seafood, and the restaurant's twist on eggs Benedict. Unique cocktails, like the wasabi Bloody Mary and the mango mimosa, will also be available. The brunch costs $33.95. Reservations can be made online.
The Rusty
Scupper will be serving up everything from lamb with mint jelly to chicken
and sausage jambalaya at its Easter brunch this Sunday. The seafood hasn't been forgotten, either. Shrimp, oysters, and Boston baked cod are all on the buffet
menu as well. Brunch is served from 9:30 a.m.-2:30p.m. The cost is $45.95 for adults and $19.95 for children under 10.
Reservations can be made online.
If pecan-sticky buns, Chesapeake crab-cake Benedict, and bottomless mimosas will make your Easter complete, head to Ten Ten American Bistro for brunch. The three-course meal is $29 and includes an impressive array of drinks, desserts, and savory items. Brunch runs from 10:30 a.m.-3:30 p.m. They're also offering a three-course Easter dinner ($29, with an optional wine pairing). Reservations : 410-244-6867.
For an elegant three-course brunch, head to
The Wine Market
this Sunday. The bistro is serving dishes that
include smoked-salmon rillettes, croque monsieurs, and chocolate terrines.
Tickets are $26. Reservations: 410-244-6166.
.
Spend Easter overlooking the harbor at
Wit & Wisdom: A Tavern by Michael
Mina

. A holiday buffet will include breakfast potatoes and
smoked-salmon crostini, along with an artisanal cheese-and-olive
bar. Brunch runs from 9 a.m.-2:30 p.m. on Sunday, and costs $49 for adults
and $30 for children under 12. Reservations can be made
online.