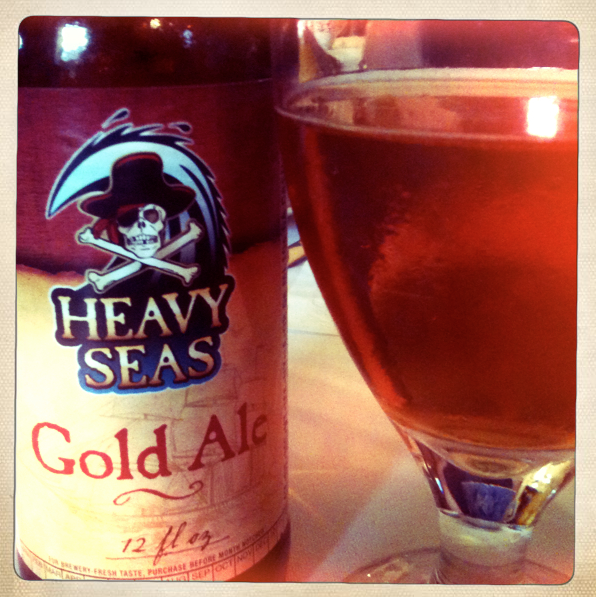 Untappd.com
Though the first few days in Sochi have been rough,
bar owners in Baltimore are still excited to cheer on Team USA in the
2014 Winter Olympics, officially starting today. Check out these
partriotic parties, drink discounts, and cocktail creations.
Power Plant Live is hosting an "Around The World"
bar crawl tonight from 9 p.m.-midnight, with beer games, a torch run,
and the opening ceremonies featured on their 20-foot LED screen. All 10
bars will be featuring drink specials including $3 Miller Lites, $5 UV,
Jack Daniels, and El Jimador cocktails, and $5 specialty cocktails at
each venue.
The folks at Alexander's Tavern
are getting clever with ring-shaped food (we're thinking onion rings)
and drink specials throughout the games—like $3 Heavy Seas Gold Ale, $2
Silver Bullet (Coors Light) and $3 Bronze Monkey drinks (vodka, spiced
rum, and orange juice).
Magerk's Pub
is proclaiming "the Skyy is the limit for Team USA!" as the bar
features $5 Skyy Vodka drinks, $4 Goldschlager, and $3 Coors Light
bottles from tonight through February 23.
Red Brick Station
in White Marsh is getting in on the fun, too, with food items
(including a bobsled sub, curl-ing fries, and golden onion rings) and
drink specials, like $3 Team USA shots (cherry vodka, Blue Curaco, and
grenadine) and $5 White Russians, as well as beer specials every night
during the Olympics.
Both Woody's Rum Bar & Grill and Slàinte Irish Pub
will be great spots to watch the best of hockey, snowboarding, skiing,
ice skating, and the rest of the Winter Olympic Games. Drink specials
include $4 Finlandia vodka cocktails, like Bloody Marys, gold medal
crushes, and Team USA breezes.