Moves The Motivate
With an emphasis on youth, Bmore Than Dance keeps the steps alive and kicking.
Just watching a demonstration of Baltimore Club dance is enough to burn off a day's worth of calories and make your quads ache. Developed in the city's underground club scene in the early 1980s, the dance moves are a blur of steps to fast-paced hip-hop and house-influenced music.
While the form may have had its heyday back in the early 2000s, when folks like the late Khia Danielle Edgerton—known as
K Swift, the popular 92Q DJ—were spinning at local clubs like Paradox and the old Hammerjack's, Bmore Than Dance is keeping the Baltimore Club style alive and kicking. And it has found a way to turn it into a youth-focused nonprofit.
The organization's founder and CEO, Errigh LaBoo, discovered the form when he was 12 years old, and, by the time he was 15, was helping K Swift promote dance parties as a member of her high-school street
team by hanging flyers and peddling merchandise in schools.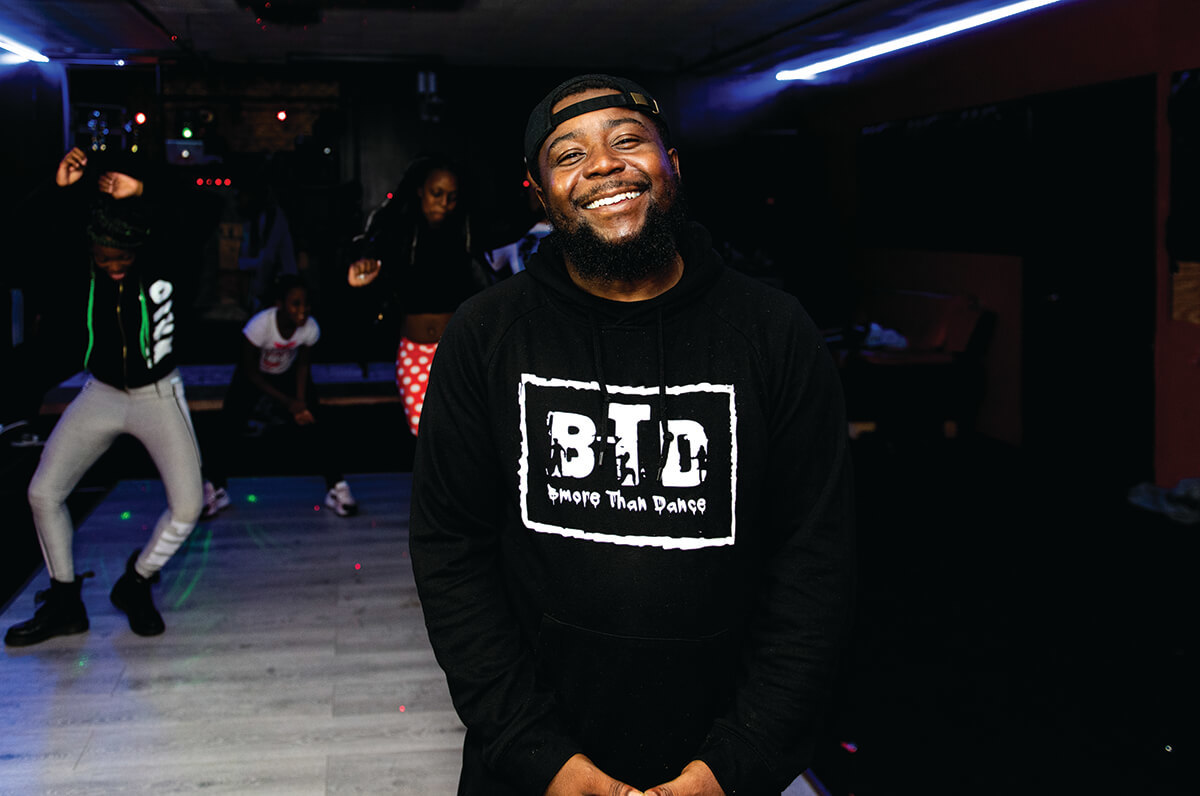 At the time of the DJ's death in 2008 in a pool accident, LaBoo was a 21-year-old student at Morgan State University. "I wanted to carry the torch," he says. He continued the legacy by starting Bmore Than Dance and organizing annual events such as the King of Baltimore and the Queen of Baltimore competitions that crowned the city's top club-style dancers. Rap artist Kai McFly won the King of Baltimore competition in 2008 and remains involved as a mentor.
Bmore Than Dance nurtures young people with classes, dance parties, and mentorship programs. "The goal was to create a safe haven away from the streets of Baltimore," says LaBoo (who also goes by the handle Neek B' Chillin).
Instructors conduct workshops at the studio and at schools throughout the week and every Sunday night at 140 Baltic Ave. The program hosts a free dance party for kids, attracting hundreds of dancers. The organization also partners with the nonprofit Excellence & Ambition, which matches young people with creative outlets.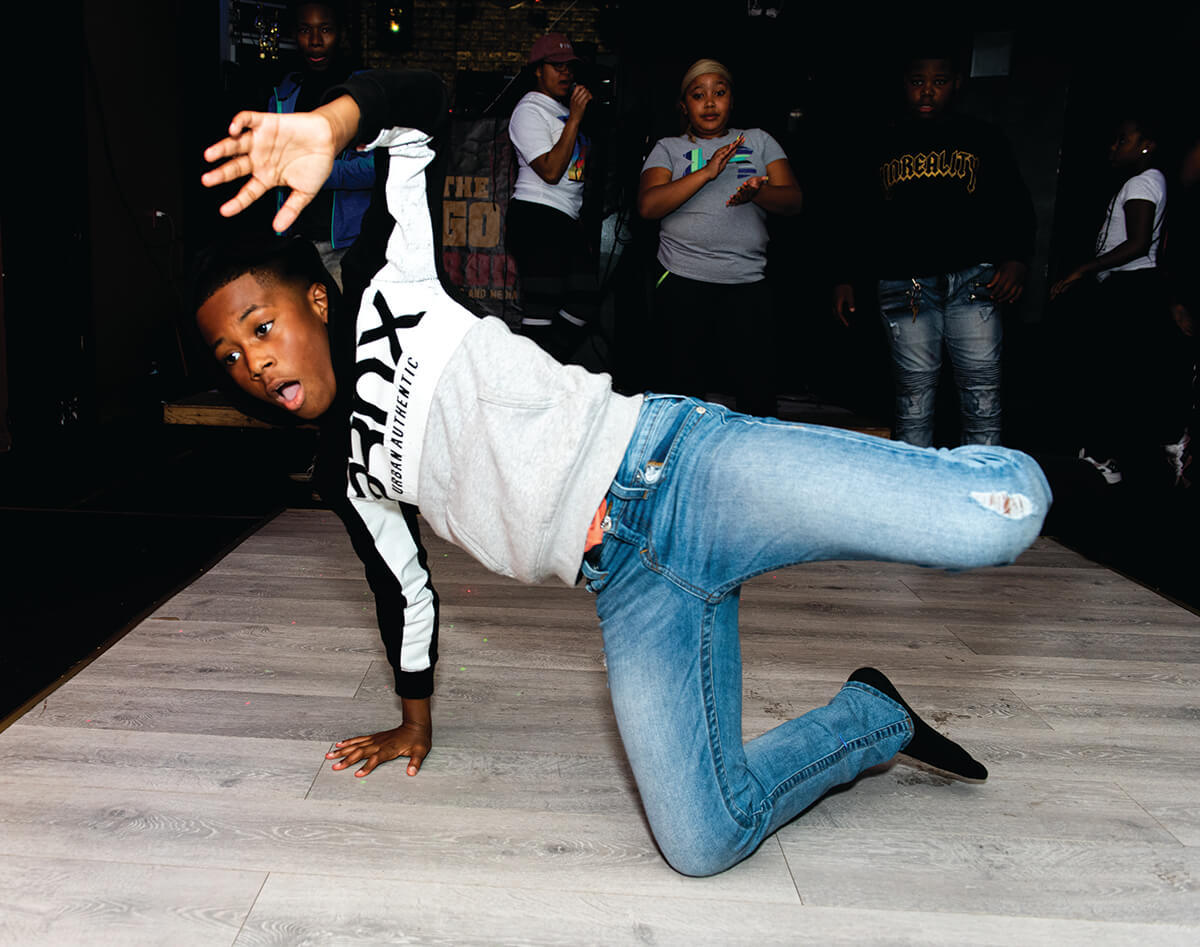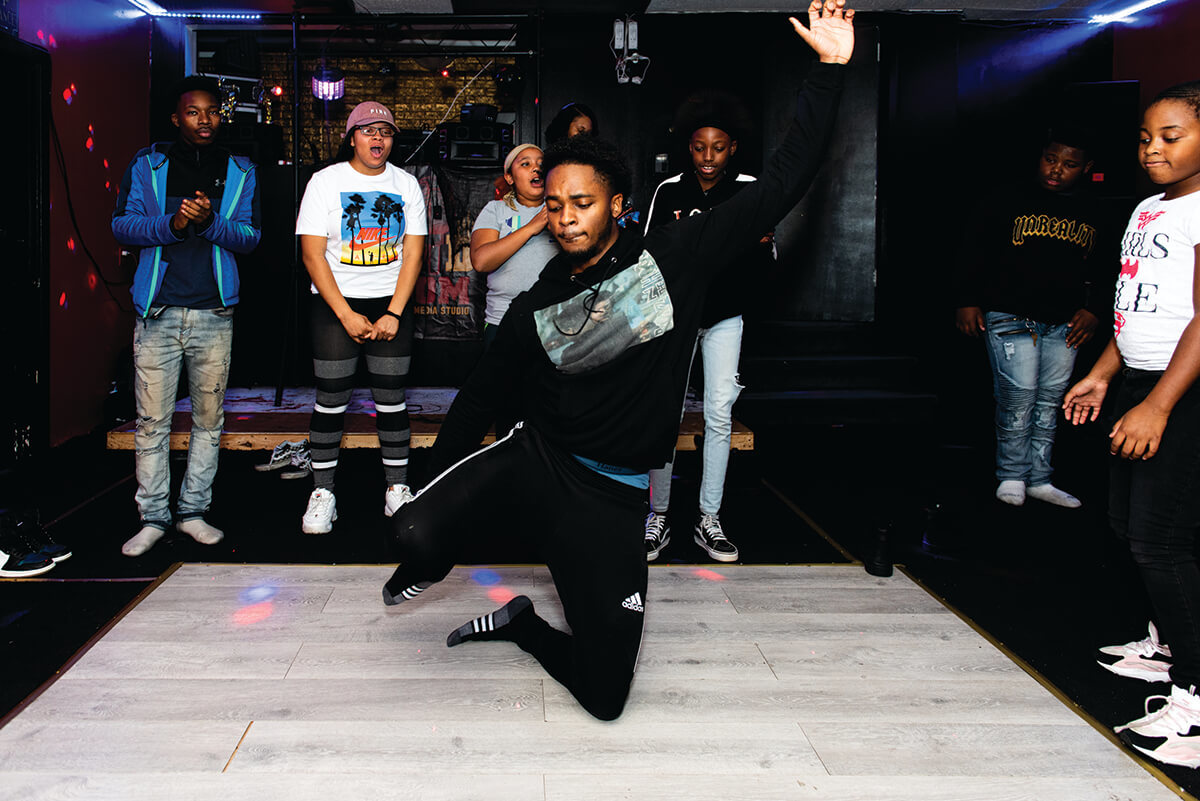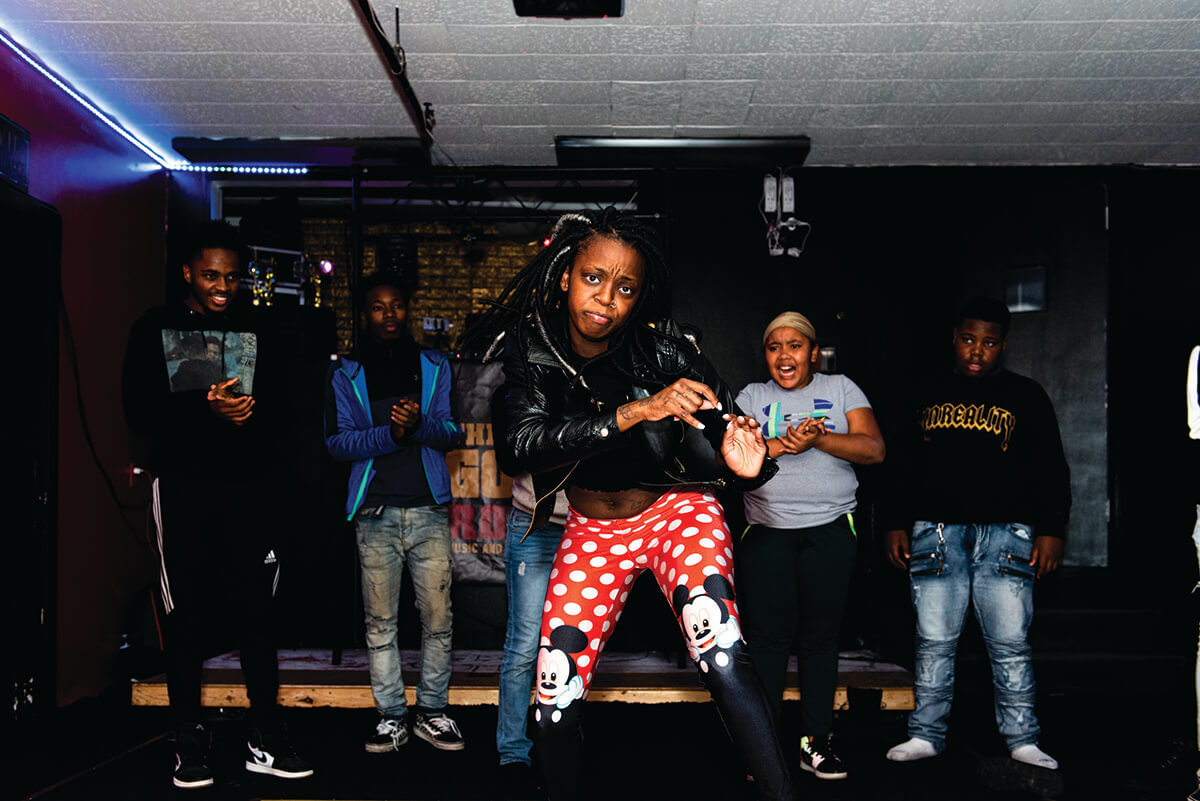 "Just like everything in life," says LaBoo, "regardless of where you are, there's a lane for you to pursue."
Bmore Than Dance is supported by its role as a talent development program, training young artists and booking kids and adults for concerts, music videos, and even movies, like the Step Up franchise. Members also perform at public events like Brilliant Baltimore.
"We're a talent agency for kids coming up," says LaBoo. "We manage and assist in bookings, and help them nd opportunities." As a result, he says, "we help set them up for financial gain."
The dance style Baltimore Club consists of about eight to 10 basic moves, says LaBoo, and incorporates other movement forms from hip-hop to breakdancing to tap, all set to a fast-paced 130 beats per minute. Steps include the Cherry Hill (named after the Baltimore neighborhood) in which one leg crosses over the other in a giant step; crazy legs, like a flapping chicken walk; heel-toe with feet turning in and out; sidekicks, and power steps.
When LaBoo, who is now 32, began dancing, Baltimore Club had about four generic moves. Today's dancers, he says, "are taking the culture to new heights." But he tends to watch from the sidelines. "I don't have what it takes to keep up with these kids," he says. "They're phenomenal."