Q&A with Del. Robbyn Lewis
We sit down with the delegate from Baltimore's 46th legislative district.
Though she's the first person of color to hold state office in Baltimore's 46th legislative district, which wraps around the harbor from Brooklyn and Cherry Hill to Highlandtown and Dundalk, Del. Robbyn Lewis never set out to be an elected official.
Inspired by a childhood dream of becoming a physician and running the World Health Organization, the Indiana native worked for two decades in international health after serving in the Peace Corps. After being recruited by Johns Hopkins' Bloomberg School of Public Health to study tuberculosis and HIV prevention in Haiti, Lewis settled in Baltimore, where she worked for the Hopkins-affiliated nonprofit health organization Jhpiego and jumped into community activism in her neighborhood of Patterson Park.
Shortly after the 2016 presidential election, Lewis became a trainee with Emerge Maryland, which recruits and trains Democratic women to run for office. When one of her delegates, Pete Hammen, left to work for then-Mayor Catherine Pugh in late 2016, Lewis was chosen for the job. She was reelected by her constituents in 2018.
What led you to the Maryland House of Delegates? How does this role build upon your prior work in public health?

I am part of the wave of people who came into an elected position as a result of the 2016 Trump-Clinton presidential election. Around that time, I learned about this program called Emerge Maryland. I thought, of all the changes I'm looking for in my life, maybe I'll check this out. In the aftermath of the insanity of the presidential election, I asked myself, "What can I do to protect my neighbors?"
After traveling the world, what made you stay in Baltimore?
I got to Baltimore because Hopkins recruited me. I stayed because I fell in love with the city. Even though I was traveling constantly, as long as I was in this city, in my neighborhood, I was up to my elbows in life here. I bought a home on the Highlandtown side of Patterson Park in 2002. This was a really major turning point for me. I got myself elected vice president of the neighborhood association before I closed on the house.
How did neighborhood activism pave the way for
elected office?

I made the most amazing friends and got to be part of this community-wide metamorphosis. My timing was good, too. There was funding available for the kinds of investments that were required to transform neighborhoods. Years later, when there was a vacant delegate seat, I was somebody who folks thought should go for it. Not because I was an ambitious political animal, but because I had loved this place so well and given what I could to it.
What do you see as some of the most pressing challenges facing the city?
Probably the same things that William Donald Schaefer saw. Or that Tommy D'Alesandro saw. Baltimore is Baltimore. One of the biggest problems we have is political corruption.
The other problem we have is environmental degradation. This is a great industrial city, full of makers and creators, but it's also a city of toxic waste and air pollution.
And I would say the legacy of white supremacy and residential racial segregation. It is an indelible stain that left its mark on the physical characteristics of the city and the hearts and minds of the city.
How can we begin to tackle these issues?
The city's walking around with a broken leg and one tooth knocked out, and we're pretending like everything's fine. The whole system is designed to maintain the status quo. We have to dismantle it. The work of repair requires enough people, a critical mass that believe that repair is possible. I think we have reached that moment, that critical mass. But we need great, visionary leadership. We need someone at the helm who has a vision for the city, a 21st century vision that is inclusive, that fearlessly acknowledges past harms, but refuses to be hobbled by them.
What are your hopes for the city in 10 or 20 years?
We could be the place that figures out how to do equitable development, without displacing legacy residents. We've got to repair our school system. We've got to make our neighborhoods safe for everyone. We have to repair our environment and position ourselves for climate change.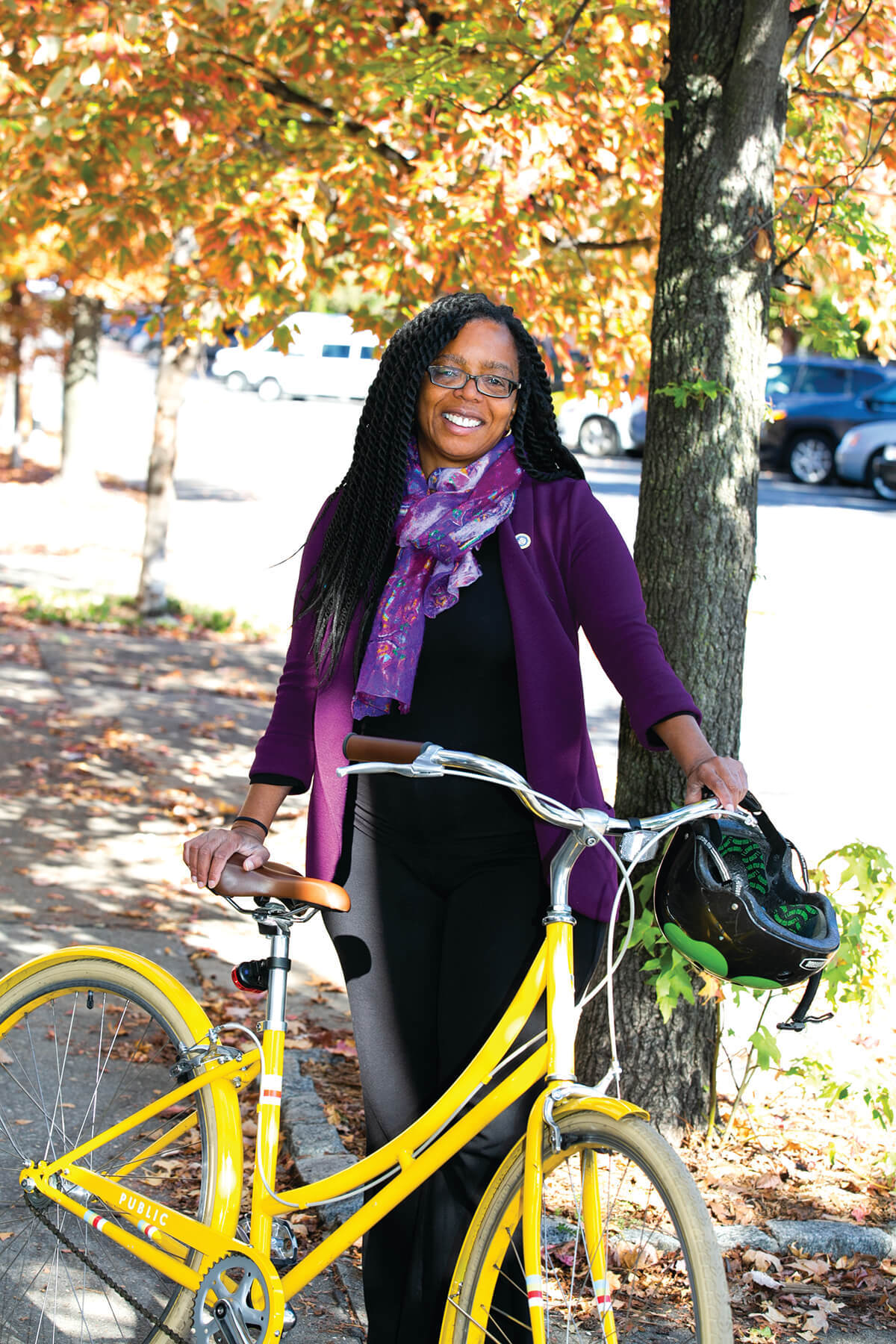 You're the only car-free legislator in the General Assembly. Why is public transit so important to you?
Transit doesn't work here. It's a disgrace. We've disinvested and destroyed the public transit system for a couple generations. If you don't own a vehicle, you're consigned to poverty. The greatest obstacle to employment is commute time.
As an elected official living in a city where 30 percent of people don't own a private vehicle—in some neighborhoods, it's much higher—being car-free keeps me grounded in the reality of my constituents and the most vulnerable people in my city.
We can address a lot of the injustices in our society by making it easier for people to get to school, to work, the doctor's office. It's a civil rights issue, human rights issue, and a health issue.
What message would you send to people who want to get involved in helping their city, but aren't sure where to start?
I always say, "Have you been to your neighborhood meeting yet? Go do a cleanup." That's really where democracy begins—in the neighborhood. Go say hi to your neighbors. That's a really great starting point. Not everybody has to be a visionary neighborhood transformer. The work of democracy is joining your neighbors and loving the place where you live.