GameChanger: Delali Dzirasa
We catch up with the chairman of Hack Baltimore.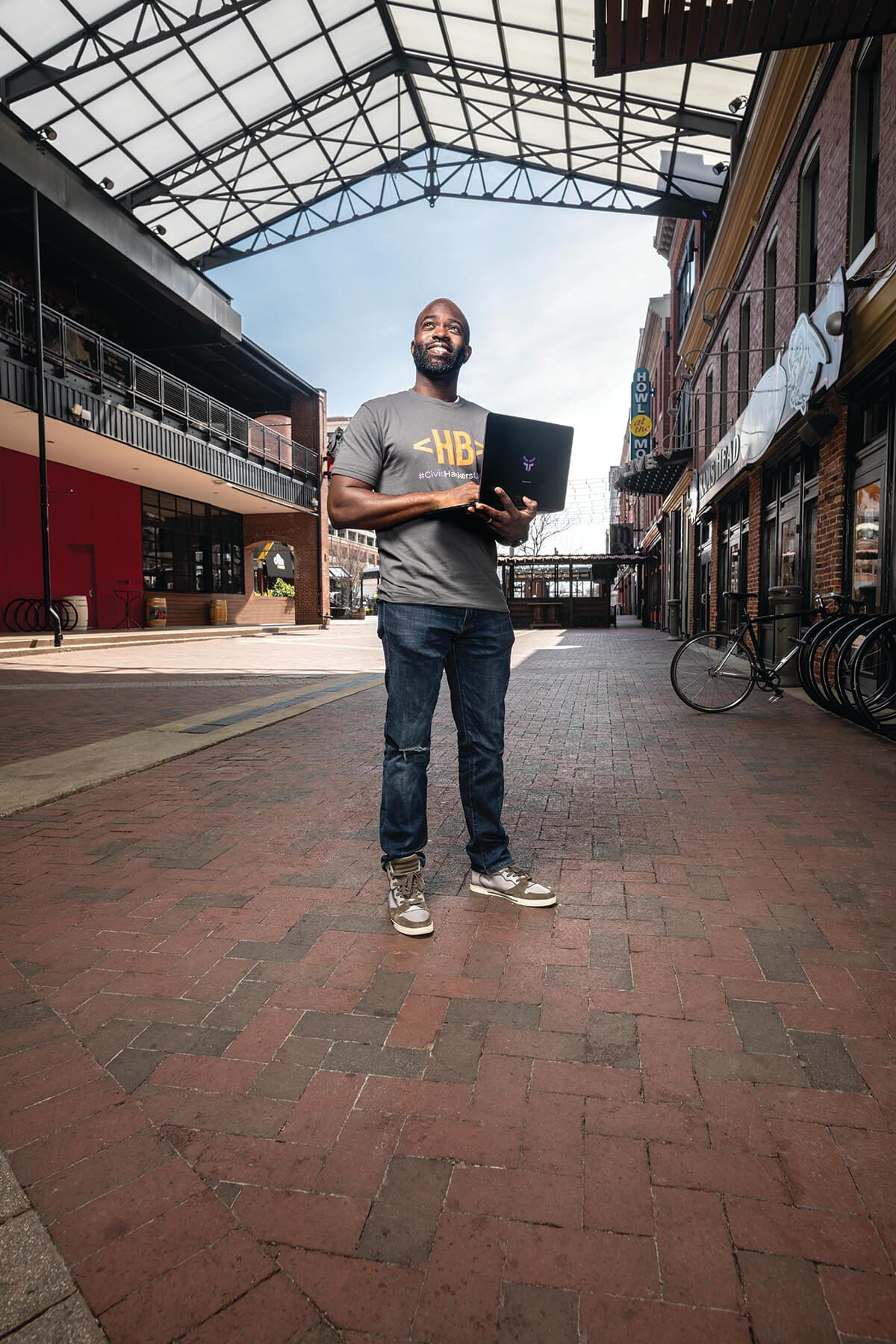 What is the mission and purpose of Hack Baltimore?
Hack Baltimore is a movement, and it's a new approach to how we solve problems in the city. We bring people together from across Baltimore—it doesn't matter if they're technologists, representatives of a community-led organization, or residents—to convene real conversations about how we can use technology and civic hacking to create sustainable solutions. There are many challenges to pick from in Baltimore, but for our organization and our hackathon [event], we stick to those related to housing, education, transportation, public safety, health and wellness, and workforce development.
How did the concept for Hack Baltimore come about?
I've judged a number of hackathons, and one of my biggest frustrations is that people pitch these potential solutions for the city that don't go anywhere. Teams create [projects] all weekend, the judges get together and decide a winner, and then, come Monday, most of those projects die. It frustrated me—why are we bringing people together for a hackathon without moving these solutions forward? What makes Hack Baltimore different from other initiatives is that it's not just about conversations during the hackathon, but it's also about sustainability. The hope is that, as we build a culture of solving things, we get out of a space where we're waiting for someone else to fix these problems for us.
How will the winning solutions from the hackathon be carried out after the event?
A number of things have to happen for projects to move forward. Not only is it important to have conversations about the proposed solution on the front end, but you need to know whether the sponsor organization wants the solution that you're pitching. (For example, if a team was building a coronavirus solution for the health department, but they said they weren't interested, then that solution is dead.) We want all of our partners to be a part of the process, including those from city agencies such as the health department and the mayor's office for children and family success. So if we know what the solution is, the recipient organization likes the idea and wants to help make it happen, and we have enough money to sustain it for at least a year after the hackathon, then those projects carry on.
What's the importance of bringing many types of thinkers together to create new solutions to familiar problems?
When you bring all different types of folks into the same room, you can really start to understand where other people are coming from and approach each challenge from a place of empathy. It's like, "Once we've talked through this issue and understand each other's perspectives, now we can figure out a way to all get what we need out of this solution."