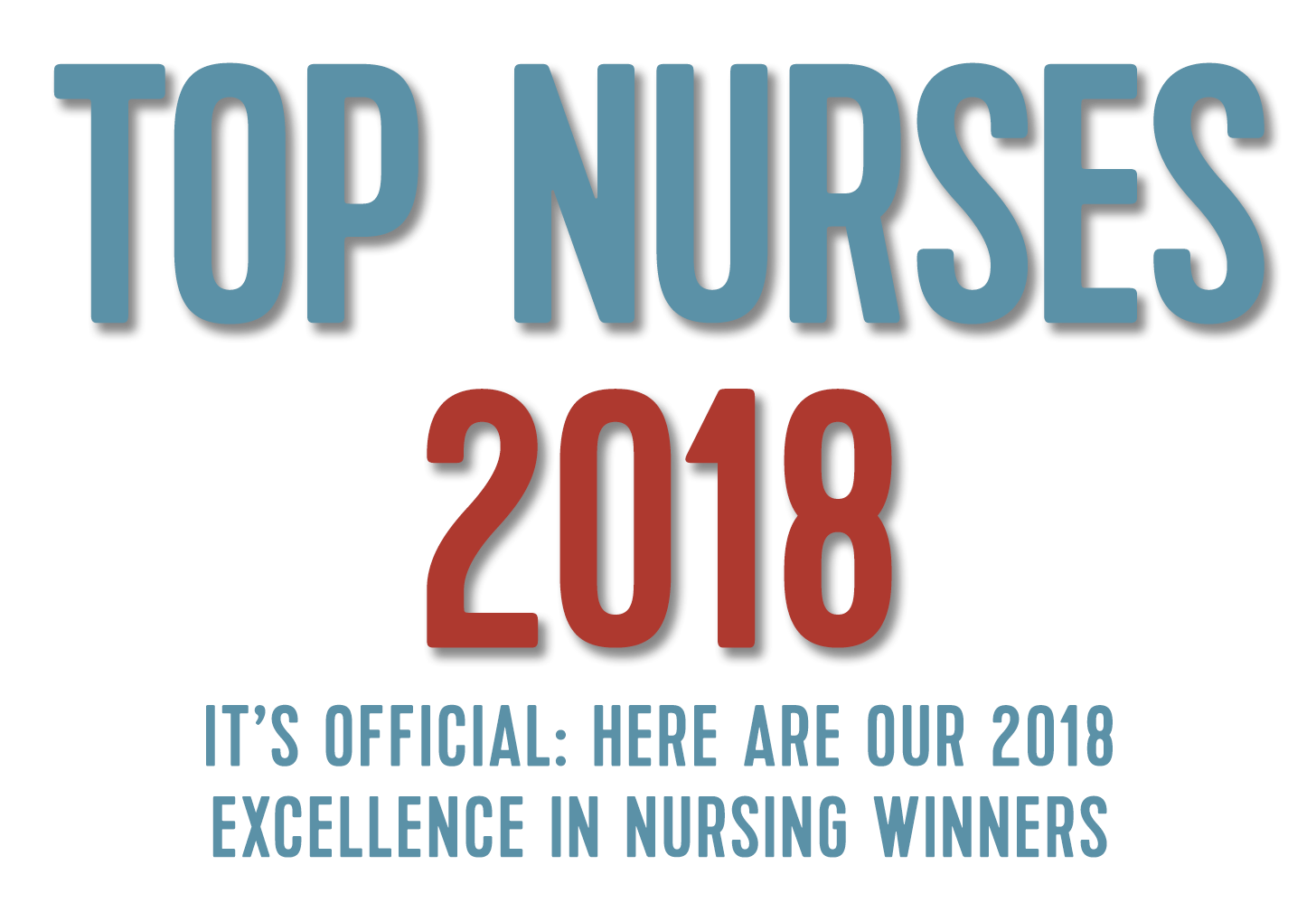 Health & Wellness
Top Nurses 2018
Our fourth annual awards program salutes the front line of modern health care.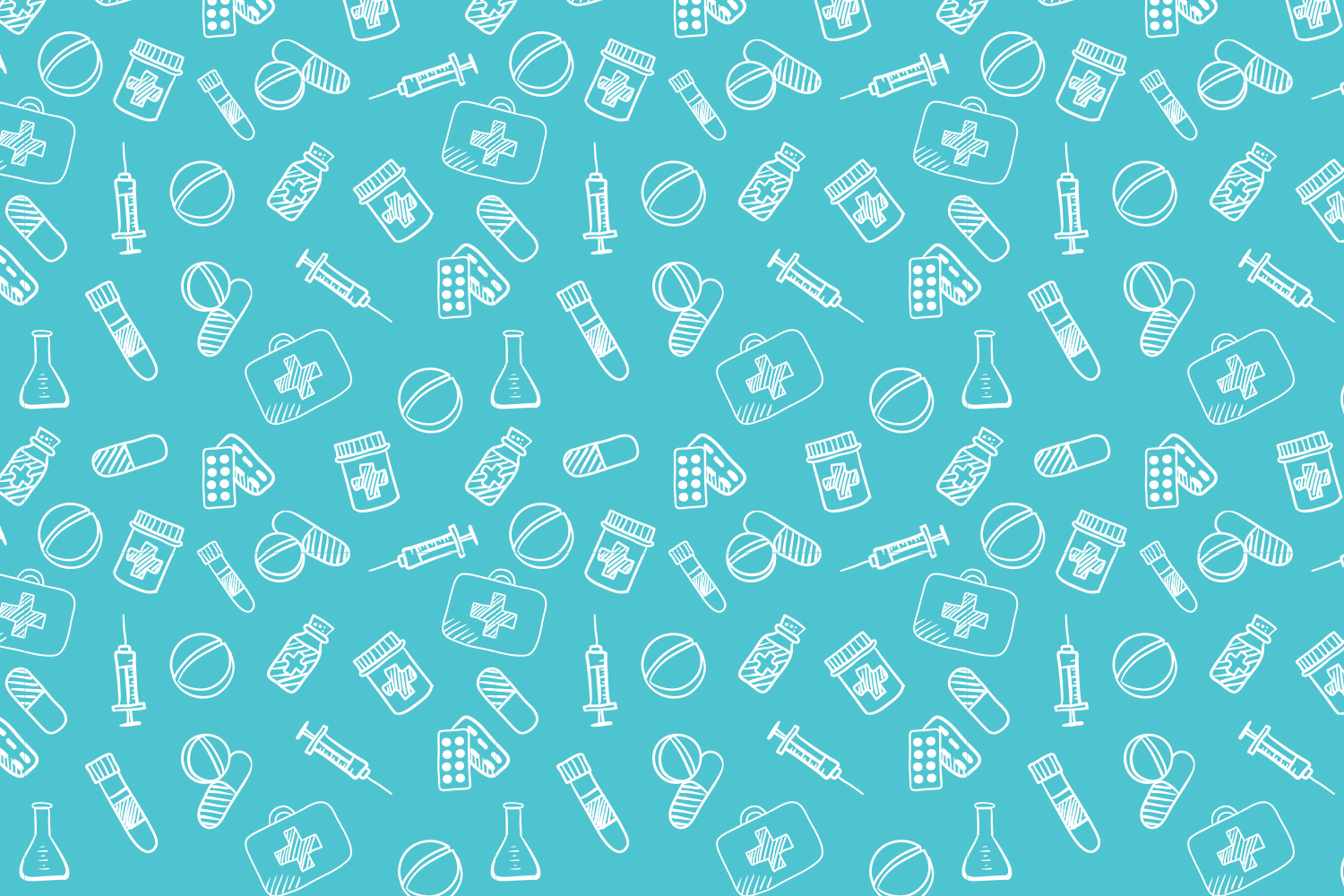 Our fourth annual awards program salutes the front line of modern health care.
Where do you find Baltimore's most accomplished nurses? A good start would be the Excellence in Nursing survey results that follow, which highlight the indispensable and often unsung contributions that nurses make to health care and education in the Baltimore region.
To arrive at the results of our survey, the unveiling of which coincides with National Nurses Week in May, we solicited nominations from peers, supervisors, and patients of registered nurses (R.N.s)—both in and out of hospitals—who represent the finest in their field, and we received an overwhelming response.
There were 21 nursing specialties for which we accepted nominations during the nine-month survey process, and then the hard part began: picking the finalists. For that, we relied on a panel of senior R.N. advisors, who pored over the hundreds of nominations to arrive at our winners. Congratulations to all 50 of them.
When Caregivers Become Kin
Strong bonds between nurses and their patients are forged by life-threatening illnesses
By Rebecca Kirkman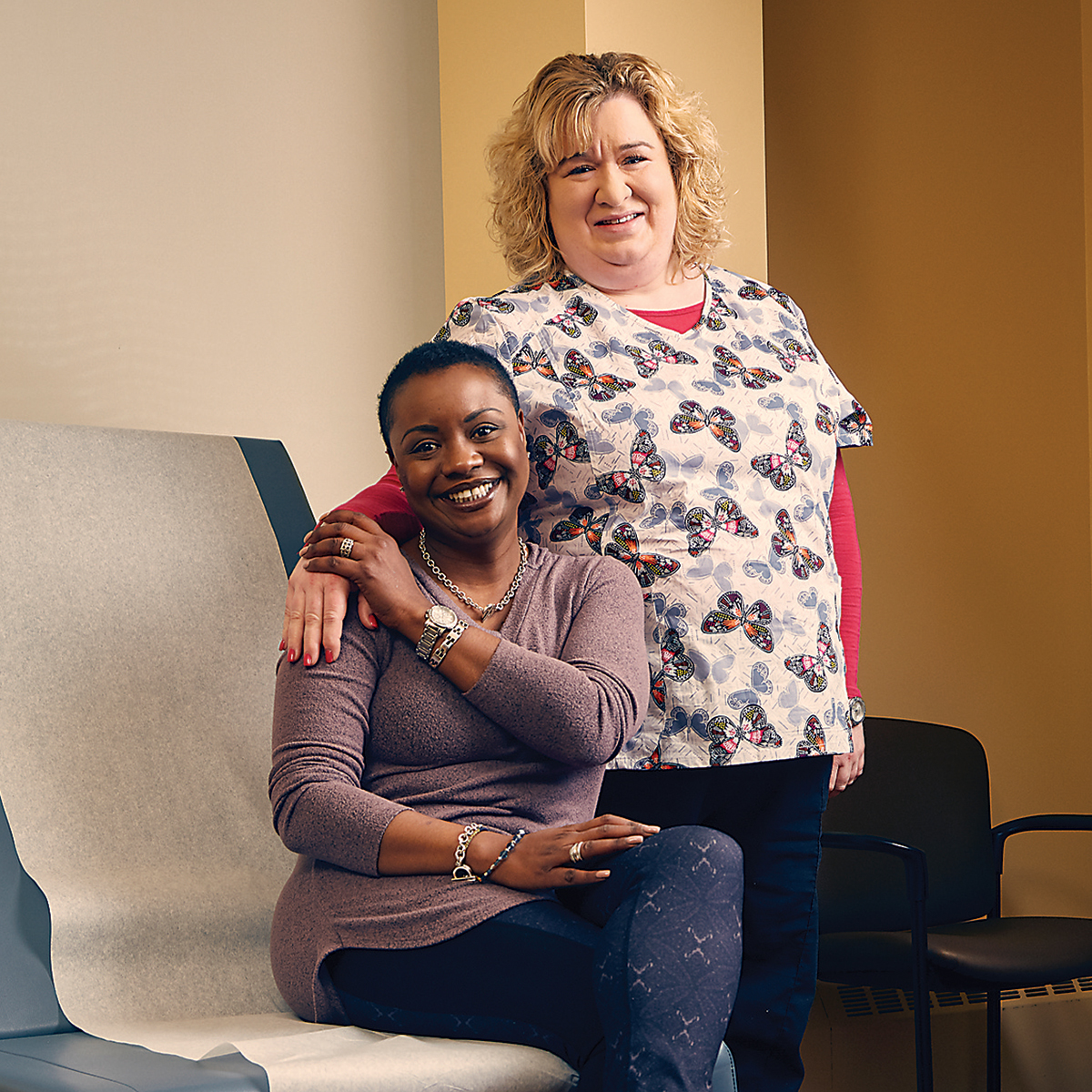 Stanjay Daniels
Nurse Team Leader, Mt. Washington Pediatric Hospital
Fittingly, it was a sunny afternoon last October when Kimberly Sims was preparing to celebrate an important milestone—completing her last chemotherapy treatment at Greater Baltimore Medical Center. Patients at the hospital's Sandra & Malcolm Berman Cancer Institute traditionally celebrate the end of treatment by ringing a cast-iron survivorship bell mounted on a post in the center's "Healing Garden." But for Sims, the day was doubly momentous—she was memorializing the end of her second round of treatments after being re-diagnosed with breast cancer in May 2017.
For the occasion, Sims, a police officer and single mother of three, was joined by a longtime friend who flew in from Texas, and by Lisa Kight, a nurse at GBMC's Lois Harvey Miller Infusion Center, who was there for her throughout both of her battles with cancer.
"Lisa came with me when I rang the bell," Sims recalls. "She held my hand and then eventually had to make me stop ringing it, because I was so happy to be done," she says with a laugh.
The two met in 2013, when Sims began her first round of chemotherapy. They developed a strong bond during her long treatments, which were often accompanied by painful side effects.
"She was like sunshine," says Sims of her nurse-turned-friend. "When you're sitting there yapping and talking and laughing, the procedures you have to go through disappear." Eventually, Sims began to see her trips to the infusion center as a chance to visit with a friend. "It went from 'I have chemo' to 'I'm hanging out with Lisa,'" she says.
And it's more than just bonding: Nurses have the unique ability to offer support and understanding of what patients are going through during treatment, says Sims. "Sometimes, you need somebody to just listen," she says. "After a while, sadly, a lot of the time your family gets tired of listening."
Monique Samuel
Registered Nurse, Medstar Franklin Square Medical Center
Kight says providing companionship and comfort is one of the best parts of the job. "The word 'cancer' still puts a lot of fear into people," she says. "They sit up and pay attention when they hear the 'big C.'"
"Some patients come in very anxious, and we help them get through that very vulnerable time in their lives," Kight says. "We help them manage their anxiety, get through their first treatment, and help them understand that they can do this. I think that's where the bond starts to form."
Like most of the nurses at the GBMC infusion center, Kight has gotten close with several patients during the past 17 years. "It's hard to draw the line. You can't do it with everybody, obviously, or you'd drive yourself crazy," she says. "But there are people you get close to, there are relationships that form, and other nurses feel that, too. It's hard not to, because that's the humanness in this."
"Sometimes, you need somebody to just listen. . . after a while, sadly, a lot of the time, your family gets tired of listening."
When friends or family members ask Kight what drew her to the often-emotional field of oncology, she points to her patients as her inspiration. "I've learned a lot about what's important in life from my patients," she says. "When I think I'm having a bad day, and I come in here and look around and see what our patients are going through, it keeps it all in perspective."
Take Sims, for example—despite the pain of her treatment, Kight says she's always quick to crack a joke and make her laugh. "She has a very high-stress job, she's a single mom, she has a lot of stressors in her life, she's dealing with her aging parents—the stuff all of us deal with in life—and she has this cancer on top of it," says Kight. "She just deals with it all and keeps the comedy act going, too. When it's time to be serious, she can be serious, as well, but she keeps it on the light side of things."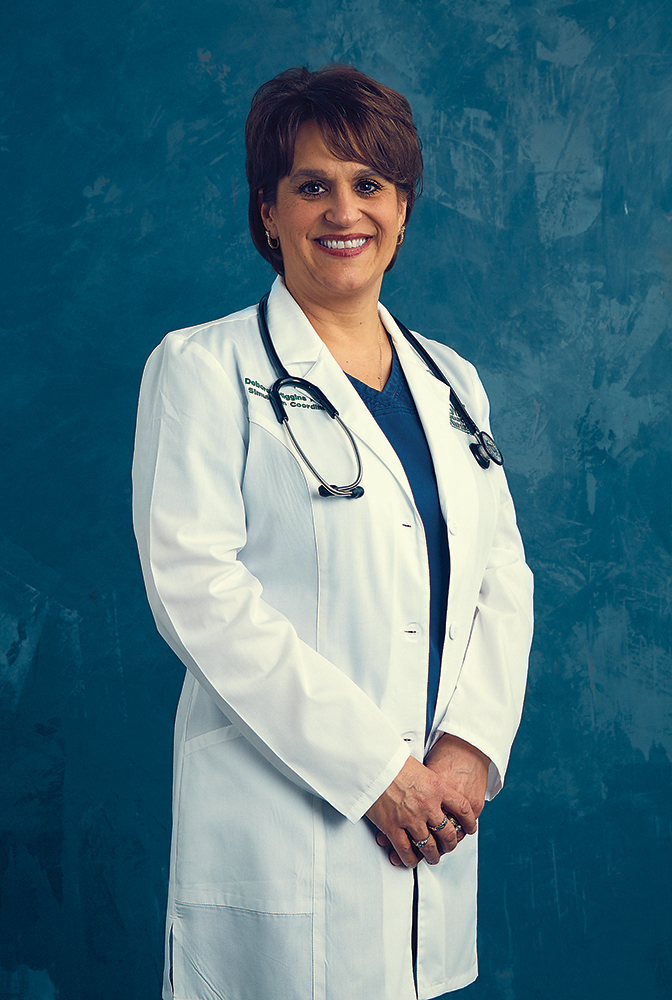 Deborah Higgins
Simulation Coordinator, Greater Baltimore Medical Center, The H. Norman Baetjer, Jr. & Jeanne H. Baetjer Center for Nursing Excellence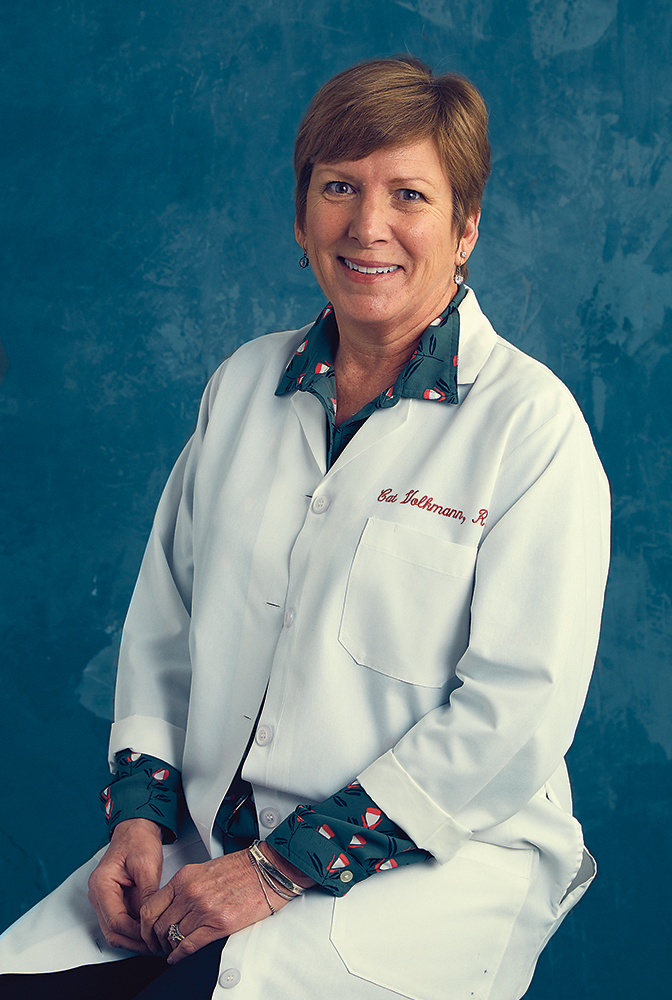 Mary Volkmann
Registered Nurse, University of Maryland St. Joseph Medical Center/Towson Orthopaedic Associates
Sims partly credits her ability to stay so positive to the comfortable, uplifting atmosphere at the infusion center. "The environment is huge. No one wants to be tiptoeing around and whispering, 'I know I'm sick,'" she says. "There's a quote that's like, 'I am more than my cancer,' and when I was with Lisa, I didn't feel like I was sick."
"I've learned from my patients not to sweat the small stuff. The things you worry about don't mean anything."
Her relationship with Kight offered emotional support when she needed it most. "When I lost a girlfriend to cancer in September, Lisa helped me through that, too," Sims recalls. "Lisa sat there with me—and it's not like she doesn't have other patients—she held my hand, looked me in the eye, and said, 'She's not going to be in pain anymore. You've got to let her go so she's not hurting.' Lisa gave me an additional perspective, because she told me about a patient that she lost, too. We were sitting there like two big, teary messes."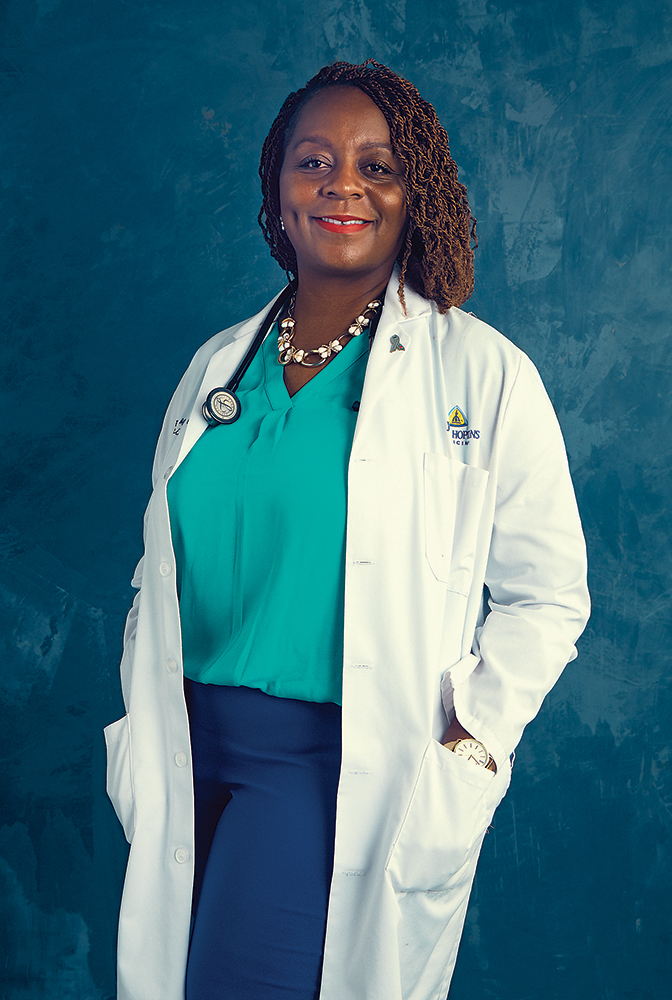 ERICA HALL
Certified Diabetes Educator, Johns Hopkins University School of Medicine
Lisa Guarrera, another infusion center nurse, agrees with Kight that the patients give her perspective. "I've learned from my patients not to sweat the small stuff. The things you worry about don't mean anything," she says. "There are people here just waiting to see their child graduate from high school or get married, so I feel like I have no right to complain."
In her 33-year nursing career, Guarrera has worked in both inpatient and outpatient oncology infusion centers. "I like outpatient, because you get to know the patients, and you get to know the family members," she explains. "Some of them we've known for years."
One such patient is Alexandra Moroz, a former medical office administrator who lives in Pikesville with her two shih tzus. Diagnosed with ovarian cancer in 2005, Moroz has been visiting the outpatient infusion center for 13 years. During that time, she has become very close with Guarerra.
"I love her like a family member —if something ever happens to her, I don't know what I'll do."
"I treat all my patients the same, but in life, sometimes there are just certain people you have that connection with. I love her like a family member—if something ever happens to her, I don't know what I'll do," says Guarrera. "She's one of those people who will have to be treated forever. She'll never be cured."
At the infusion center, a typical nursing shift lasts eight hours. The space is split into more than a dozen infusion rooms, with each nurse typically caring for three patients. "You may get the same nurse more than once, or you may get a different nurse each time you come in," says Guarrera. After they get one patient settled, nurses turn their attention to the next incoming patient via a computerized system. A blanket warmer, snack room, and slushie machine are on hand to make the experience as comfortable as possible.
"We have a list of questions we ask them each time they come in, basically managing chemo-related side effects," as well as assessing their emotional state, Guarrera says, noting that treatment times vary by patient, but usually last about an hour. "That's when you make the connections. You get to know people; you get to know their families, because they're allowed to bring one visitor with them. I have patients where I'm very close with the families, too. Some that have passed, I still keep in touch with the family."
Dina Krenzischeck
Director of Nursing Professional Practice and Research, Mercy Medical Center, Nursing Administration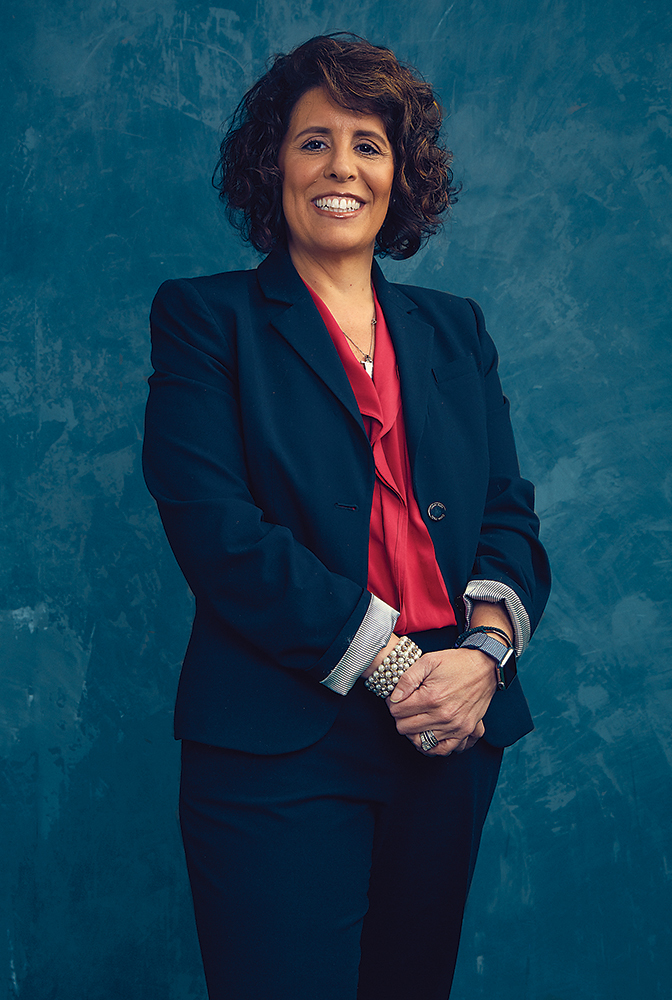 JoAnn Ioannou
Senior Vice President, Patient Care Services and Chief Nursing Officer, Greater Baltimore Medical Center
"there are people you know are terminal, but you know you helped keep them alive longer so they can see that child graduate, they can walk their daughter down the aisle."
For patients such as Moroz, whose current diagnosis is stage 4 ovarian cancer, the emotional support nurses provide makes all the difference. "All the nurses are wonderful at the infusion center—they are all loving and caring, and they know you by your name even though they have so many patients—but there was just a special bond with Lisa. She is the warmest person. I don't even know how to explain it; she's full of love." For the past five years, Moroz's chemotherapy treatment has been, on average, once a week. "For me, now, it's like a home away from home," she says. "I don't even feel, most of the time, that it's chemotherapy, it's like a girls' lunch out."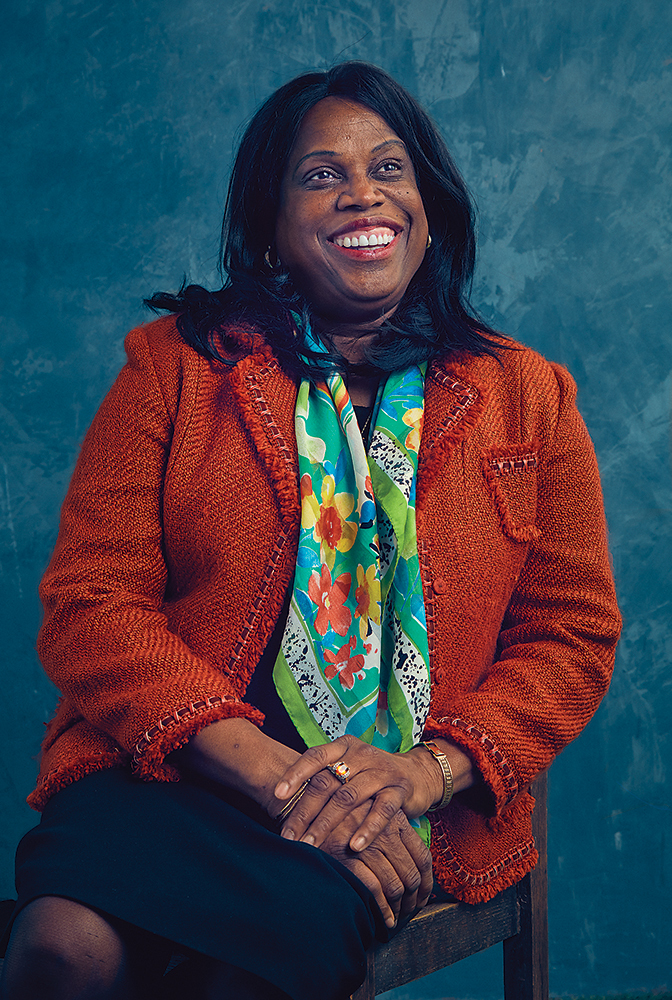 Verna Tereceita "Terry" Laidlow
Health Initiatives Specialist, Sinai Hospital of Baltimore/University of Maryland School of Nursing
Despite the stress of treatment, Moroz says she leaves more hopeful than she arrived, thanks to Guarrera's personal touch. "You might not always feel physically great afterward, but the communication with the nurses and the way they take care of you makes all the difference. Everybody, including the nurses, has issues in their personal lives, but they always come to work happy. They know who you are, and they're happy to see you," she says. "They take such wonderful care of you, way beyond a nursing standard. It's like a second family."
While it's not uncommon for nurses and their patients to grow close, Guarrera says connections made in oncology often go deeper. "Especially in this field, where you're dealing with life and death, if your mind's not right, it's going to affect your physical well-being, which, of course, is going to affect your emotional well-being," she explains. That's why she sees herself as an advocate for her patients, both physically and mentally. When asked how she handles the emotional aspects of the job, Guarrera says she chooses to focus on the positive difference she makes in her patients' lives. "Don't get me wrong, I cry a lot, but there are people who are cured, there are people who go into remission, and there are people you know are terminal, but you know you helped keep them alive longer so they can see that child graduate, they can walk their daughter down the aisle," she says. "I guess it's how you look at it. I've gone to many funeral homes; it's emotionally taxing, but there's a good part to it, too. Both my parents died of cancer, so it's close to my heart. I can relate to the families and what they're going through."
On their last day of treatment, when they celebrate by ringing that survivorship bell, patients and their family members often bring in treats such as donuts or breakfast for the nursing staff to celebrate and express their thanks. So Kimberly Sims was especially surprised on that happy day last October when her nurse, Kight, pulled her aside and handed her a small bag. Inside was a card and a bracelet with a charm that read "strength." "I never expected anything like that. Her existence was my present," Sims says, pausing with emotion. "She's literally a godsend. I don't think I'd be here without her."