Best Places to Live
If you lived here, you'd be home by now.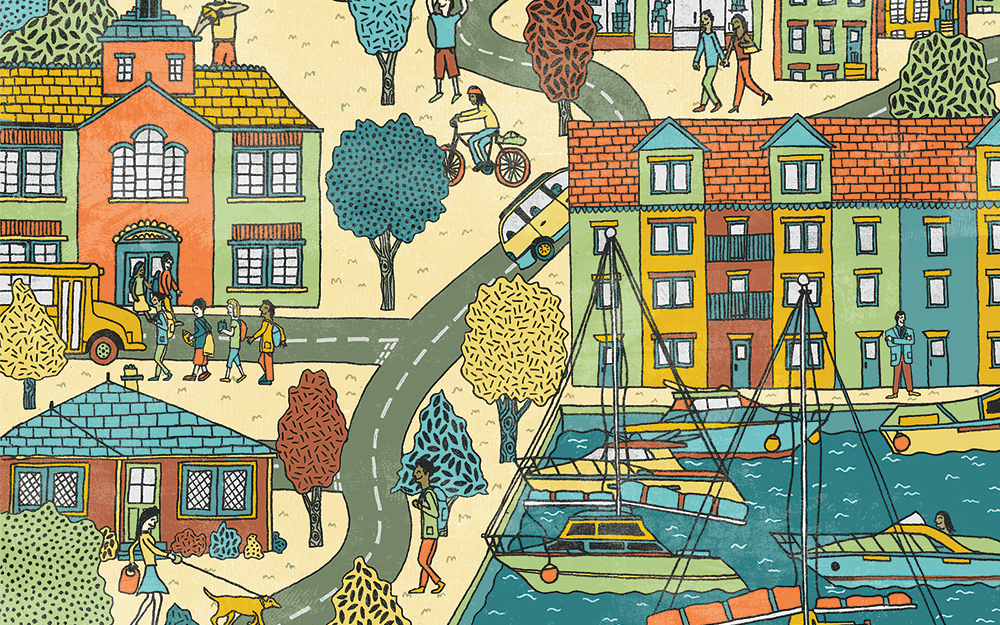 Let's face it, if you're house hunting, you want it all: To sell your old house for what you're asking, buy a new one at a reasonable price, and get a great interest rate to boot. Normally, that'd be a pipe dream. But the real-estate picture these days in Greater Baltimore is probably about as close to a Goldilocks market as you're going to get: not too hot, not too cold, but just right if you're hoping to get a decent value at a low interest rate in the neighborhood you're looking for. Oh, and lending criteria are beginning to loosen a bit, too.
Schools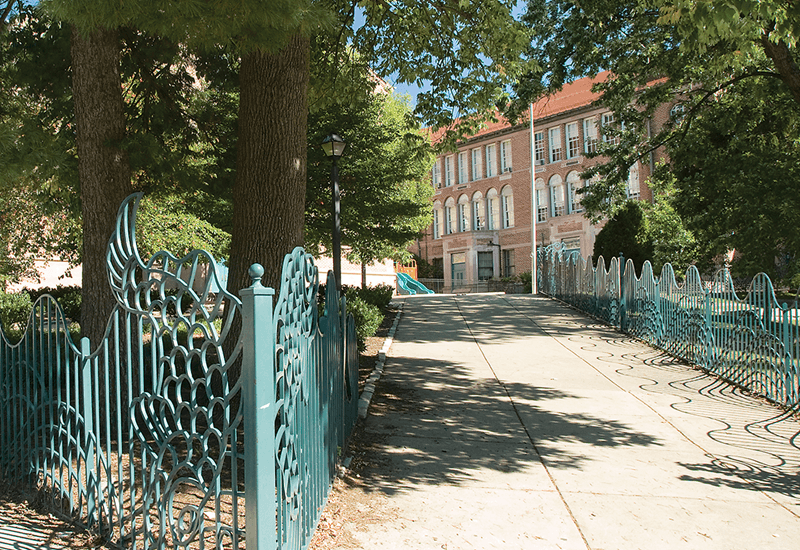 So just what kind of 'hood are you looking for? That depends, of course, on your priorities, whether it's great schools, proximity to the city, green space, or a flashy mailing address. But we've done some of the homework for you and broken down Charm City's most popular communities by their bragging rights. What's left to do? Just decide what's important to you, and take it from there.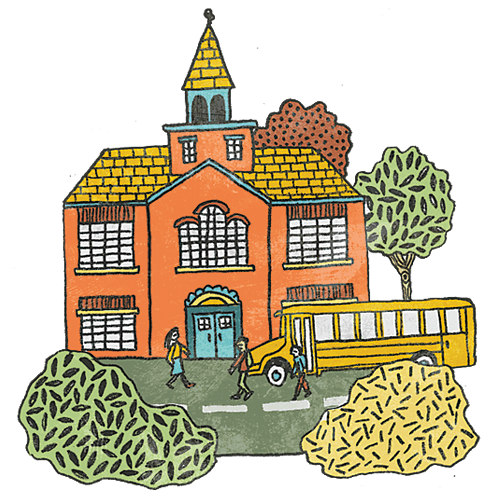 REAL STORIES
This 'Hood Got Straight A's
Timothy and Betsy Dunnigan had a number of criteria on their check list when they started to consider a move from Baltimore County: They were looking for a neighborhood with newer construction. (Think less maintenance—at first, at least.) They wanted a home that was equidistant from Baltimore and Washington, both for work and personal reasons. (Betsy's parents live in D.C.; Tim's family is from Baltimore.) But, most importantly, they needed proximity to good schools for their two boys, now ages 3 and 2.
And the two-story, five-bedroom, 23-year-old colonial in Ellicott City that they settled on seemed just the ticket.
"The first reason we moved to Ellicott City from Baltimore County was because of the schools," clarifies Tim, 44, a psychotherapist and substance-abuse interventionist who works in D.C., Virginia, and Maryland.
But the location certainly didn't hurt.
"It was a good halfway point for both of us when we want to visit out respective parents—it's about 40 minutes in either case," he says. (It was convenient to Betsy's job, too: She's a physician assistant at a hospital in Baltimore.)
Everything else just seemed to fall into place.
"The neighborhood has a very nice family feel to it, too—our neighbors are mostly professional people and there are three or four other kids of elementary-school age nearby."
But all of that would be meaningless without those great schools. "They've got a very, very solid public school system in western Howard County," Tim says.
The Winning Hoods
Here's the first category in our 60 best neighborhoods list. Keep in mind, a 'hood listed under, say, "Schools" could also have great parks or commutability.
Schools
Butler
Perfect for the country gentleman.
Clarksville
Howard County has some 
of the best schools in 
the nation.
Cockeysville
Columbia
Ellicott City
Equidistant from both 
Baltimore and D.C.
Glencoe/Sparks
Hereford/Monkton
Hunt Valley
Lutherville-Timonium
Easy shopping, despite 
York Road.
Mays Chapel
Lots of green, but only 
20 minutes to the big city.
Mt. Airy
Mt. Washington
Historic but eclectic, too.
Oella
There's lots of Industrial-Revolution history here (founded in 1808 as a 
factory town).
Phoenix
Get away from it all.
Roland Park
Look for the old money.
Severna Park
Stevenson
Sykesville

Downsizers

These communities are attracting sizeable numbers of downsizing boomers (and their aged parents), thanks to housing options tailored to the over-55 set and convenient shopping.
---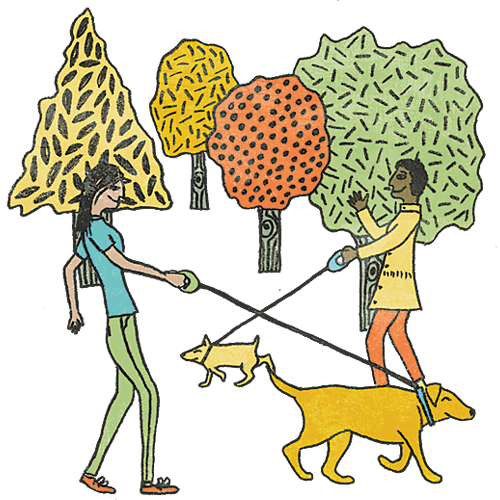 REAL STORIES
Downsizing with Style
It wasn't that Peg McKibbin didn't like her 60-year-old condo in Tuscany-Canterbury. "I actually loved it," says the 69-year-old Loyola University Maryland administrator. "It had big rooms and high ceilings and nice architecture. But when you have a unit that old, things need constant maintenance and repairs. It got to be ridiculously expensive. When I realized I was tired of pouring money into it, I just said to myself, 'It's time to move.'"
McKibbin isn't the sort to be flustered when it comes to change. After all, she'd spent nine years in China helping to run a college study-abroad program for a consortium of 28 Jesuit universities. So when it came to the house-hunt, simplifying her life and lowering her household expenses were really the only goals. "It didn't necessarily have to be another condo—I was really open to anything that worked," she says. "And I know when I see a place for the first time, I can feel if it's right."
McKibbin looked all over Baltimore County and in the city, though she admits she's "pretty much a city person." But when she walked into the two-bedroom, two-bath townhouse with its peaceful backyard patio in Roland Park's leafy, manicured Village of Cross Keys, she knew she'd solved her problem. "It was the perfect size for me and much cheaper. I don't want to take care of a lot of property, but the management takes care of everything—they do a beautiful job of maintaining the grounds, they shovel the snow right up to my door, and there's parking right out front. And it just felt right—it was close to the city and close to Loyola, and there's a nice group of people here," she says. "There's a lot of diversity, too, which is important to me." And she loves going on walks on the expansive grounds with her golden retriever Carly. "Everybody that lives at Cross Keys knows her name. I'm very happy I moved here."
---
Where the Experts Live
So if you were a Realtor with all the inside dope on this neighborhood and that, where would you live? That's the question we posed to a few leading agents:
"I feel like we're in the country but still close to everything. The people are friendly, and with close proximity to great schools and parks it's a fun environment to raise a family. It's also the best place in Maryland to get a snowball at The Snowball Stand."
Bob Lucido,
Keller Williams
Realty, Woodstock
"Lutherville is a very diverse community with great schools and great parks with trails close by. It's the suburbs with a very 'city-living' feel."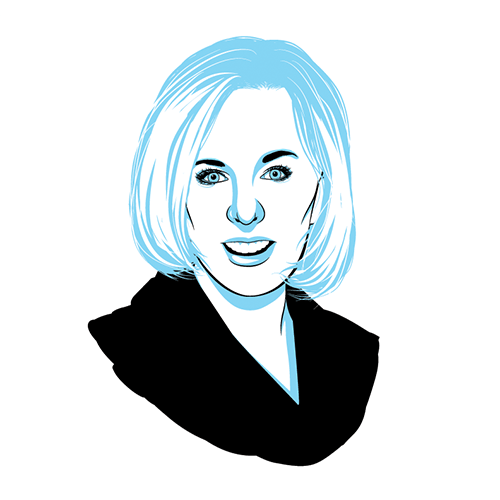 Karen Stevenson,
Keller Williams Realty,
Lutherville/Timonium
"It's a gated community off Greenspring Avenue and Old Court Road, an 18-home neighborhood with amenities. I love my location and the convenience and accessibility to 695 and 83."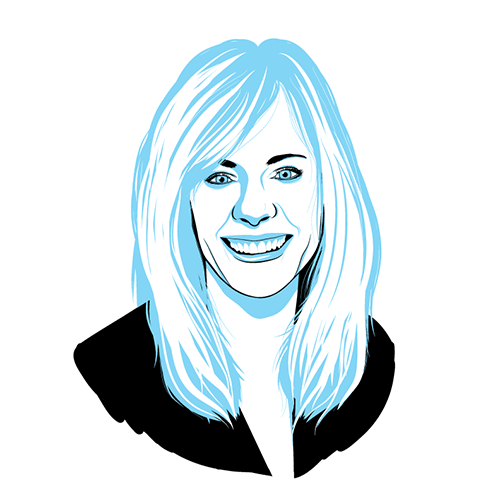 Harriett Wasserman,
Berkshire Hathaway HomeService/PenFed Realty,
The Enclave in Pikesville
"The area is so bucolic. I'm a runner, and when I run on Mays Chapel Road, I feel like I'm in Ireland or England. It's a great perspective check—it really takes your breath away."
Karen Hubble Bisbee,
Coldwell Banker Residential Brokerage,
Brierleigh in Lutherville/Timonium
"Nature abounds right out of my windows every morning. I'm ensconced by peaceful waters with remarkable views, and yet I'm minutes from historic downtown shopping and restaurants."
Connie Cadwell,
Coldwell Banker Residential Brokerage,
Shearwater Condominiums in Annapolis
"I've always lived in Homeland, Roland Park, and Guilford, but I moved to Lutherville-Timonium because the homes are just more manageable. I like being able to grill and entertain, I have a nice yard, and with easy access to 83, I can be downtown to visit friends in 10 minutes."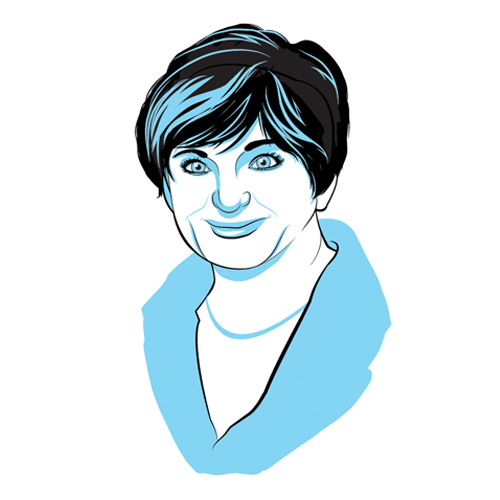 Donna Brown,
Long & Foster Real Estate,
Lutherville-Timonium
"I like the sense of community in my neighborhood. We are fortunate to live in a very friendly area where neighbors care about each other and our collective properties. I also like that the homes are diverse in style—everything from contemporary to Colonial."
Creig Northrop,
Long & Foster Real Estate,
The Chase in Ellicott City
The Winning Hoods
Downsizers
Annapolis
Canton
Columbia
A certain sameness can be comforting to some.
Cross Keys
Federal Hill
Still hot, despite the parking.
Fells Point
Harbor East
The condos, water, shopping, fine dining, and transit are all there.
Lutherville-Timonium
Convenient to just about everything.
Roland Park

Green Space and Parks
Walk the dog, throw the ball for Junior, or just take a walk and enjoy nature: These are the places where people who love the outdoors are drawn.
REAL STORIES
It's About Parks and People
There's that old saying that Baltimoreans who leave town are eventually drawn back, and that was true for Ariane Kelly and her husband, Ted, both 34, who decided to return to Charm City from San Diego.
"I grew up in Harford County, but just decided I wanted to be closer to my family," says Ariane, an educator at The Johns Hopkins Hospital. (Ted works in real-estate finance and operations.) So, in the summer of 2013, the house hunting began. The deciding factors guiding their choice ended up being a sense of community, walkability, and a little green space. "We looked in Harford and Baltimore counties, but ended up downtown because we had friends there, and were also looking for a neighborhood with lots of events, culture, and activities." They found that in Patterson Park—plus the added bonus of the neighborhood's namesake.
Helping to seal the deal on their three-bedroom, two-and-a-half-bath, 1907 row house on South Robinson Street was the rooftop deck: "You see this beautiful city skyline, not just a lot of rooftops, and that's really cool." Better yet, the price was right: "We got a lot for our money," she says.
So far, the neighborhood has not disappointed: "There's a lot going on here, everyone is very community-oriented, there is even a listserv, and everybody knows their neighbors," Ariane says. And while the walkable convenience of nearby shops and restaurants is a plus, the sprawling park is also a main attraction for both the humans in the family—including now two-year-old daughter Camilla—and for Ray Lewis, the Chihuahua. "We don't have a backyard, but we just walk half a block to Patterson Park. It's great."
The Winning Hoods
Greenspace & Parks
Butler
Old money welcome.
Clarksville
Columbia
Ellicott City
Historic charm near Patapsco State Park.
Glencoe/Sparks
Glyndon
Hereford/Monkton
Hunt Valley
Jacksonville
The drive is worth it.
Mays Chapel
Millersville
Mt. Washington
Lots of tree-huggers prove its green credentials.
Oella
Patterson Park
Affordable, walkable, and what a great park.
Phoenix
The great escape from the city.
Reisterstown
Stevenson
These lots offer elbow room.
Sykesville
Westminster
They still have farms here!
Worthington Valley

Water Views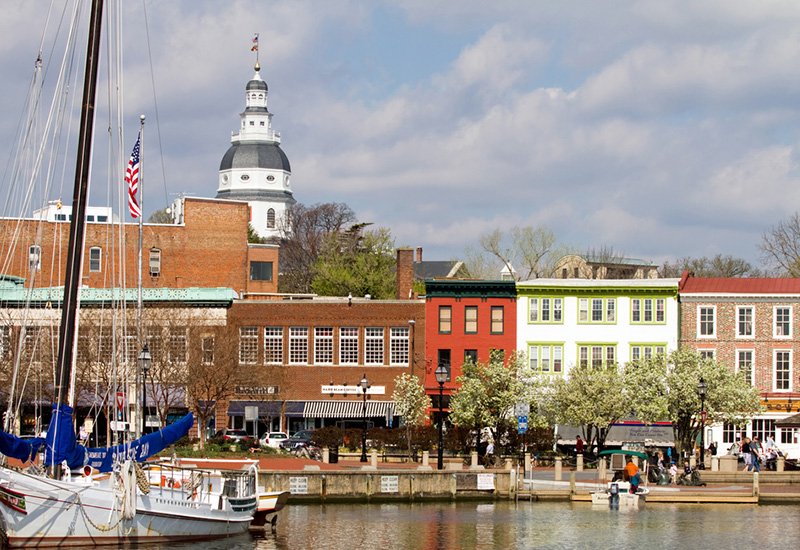 The stuff postcards are made of: sunsets over the water, counting sailboats, or just enjoying the sound of the sea birds and water lapping at the shore.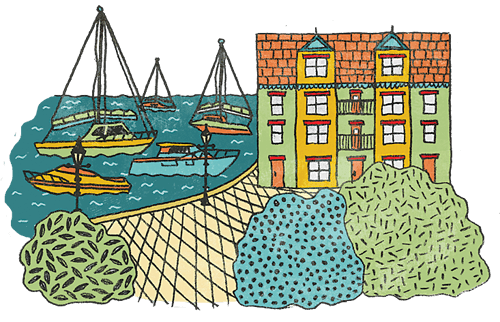 "I believe residents of Baltimore realize just how lucky they are to be near the water," says Realtor Donna Brown of Long & Foster. "I have had several clients who want to be in neighborhoods surrounding the Inner Harbor. Many want a view of the water to 'calm the soul'; while others simply like the views. Some have a boat, and others just like the prestige of owning a waterfront property. The city boasts a number of premium options along the water, from Federal Hill to Harbor East and over to Canton."
The Winning Hoods
Water Views
Annapolis
It's historic, political, and manageable.
Arnold
Canton
An easy commute and great bars, too.
Drum Point
Eastport
The rowdier side of Annapolis.
Fells Point
Great bar scene and cobblestones, to boot.
Gibson Island
Harbor East
Swank restaurants and shops.
Havre de Grace
Small-town living on the bay.
Londontowne
Severna Park
Shady Side

Historic Charm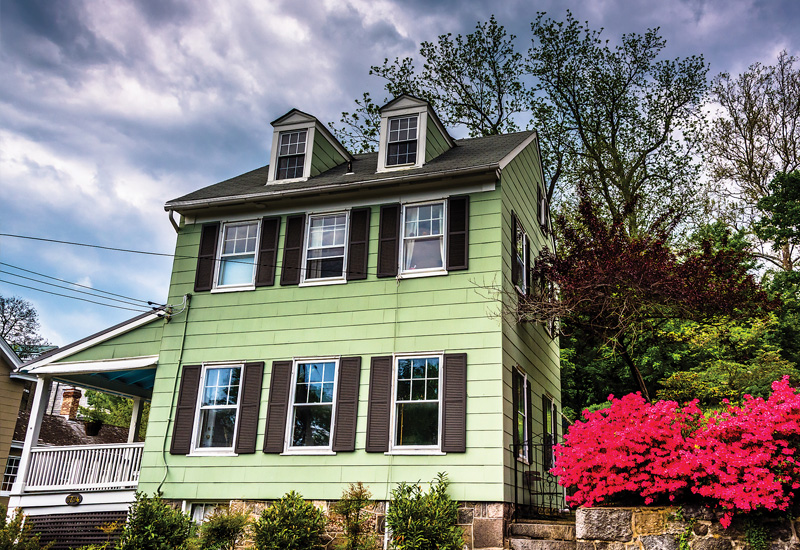 If you love history and all things that sport a bit of century-plus patina, point your Model-T sensibilities toward the metro area's charming, old communities
"It's the architecture that gives Baltimore's historic neighborhoods their character and sets them apart," says Realtor Sharon Mezei of Berkshire Hathaway HS PenFed Realty. "No matter what you do today, you can't affordably replicate the materials and craftsmanship of these old homes."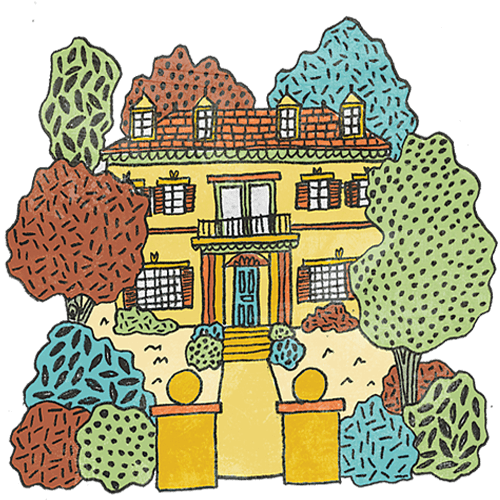 REAL STORIES
When Older is Better
For some romantics, when it comes to architecture, older is always better. They're attracted to century-old homes with 10- and 12-foot ceilings; crown moldings and wainscoting; 100-year-old trees; and shopping areas with old churches, cobblestones, and cornerstones.
We've listed lots of places throughout the feature where you can still find vestiges of the neighborhood's roots. But, if you're a true stickler for historical accuracy, there are a few places where almost everything you see is a vestige—through strict zoning, covenants, and other historic-preservation measures. (Translation: No, you can't put aluminum siding on that.)
Here Are Our Top Picks for Purists
‣ Annapolis: Founded in the mid-1600s, the city served as the seat of the Continental Congress and is the home of the United States Naval Academy. Make no mistake:It takes its history very seriously. Buy anything in the historic area, and you've got the Historical Society watching you like a hawk if you're contemplating any architectural changes. It gets the authenticity gold star.
‣ Guilford: Planned from the start by its wealthy investors to be an architecturally protected neighborhood, this community of about 800 gracious revival-style estates could be photographed in black and white and—if you Photoshopped the cars out of the picture—you'd swear you were back in 1913.
‣ Fells Point: It was a rough and tumble seaport in the 1700s, and you can still sense that today, thanks to the preserved red-brick buildings and cobblestones. With all those thirsty sailors, it probably had just as many bars back then, too.
‣ Federal Hill: Not much has changed since these several blocks of brick row homes were built in the last two centuries, and thankfully, demand for the homes there has meant authentic restorations.
‣ Oella: If you lived in the 1850s, this slightly grimy working mill town on the line between Baltimore and Howard counties (read: the wilderness then) probably wouldn't have made the top 'hoods list. But shut the mills down and restore it with some historical sensitivity—and voila!—you've got one very attractive neighborhood.
‣ Rockland: This is yet another community that began as the site of a water-powered mill (still there) in the early 1800s, this one on the Jones Falls on a rural stretch of Falls Road just north of the city line. Its former millworkers' homes were meticulously restored a generation ago.
‣ Roland Park: A planned community built around 1900, it's now a favorite of the wealthy and nearly-wealthy.
The Winning Hoods
Historic Charm
Annapolis Think cobblestones, barnacles, and bureaucrats. Bolton Hill Tall ceilings, crown molding, and real plaster. Charles Village Ellicott City Federal Hill Guilford Rockefeller could have slept here. Homeland Londontowne Original Mt. Washington You can get the (New Hampshire) bumper sticker that says you climbed it. Mt. Vernon Reisterstown 1800s small-town feel. Roland Park It's leafy, tony, and walkable, too. Taneytown Lots of Civil War lore to be had.
Convenience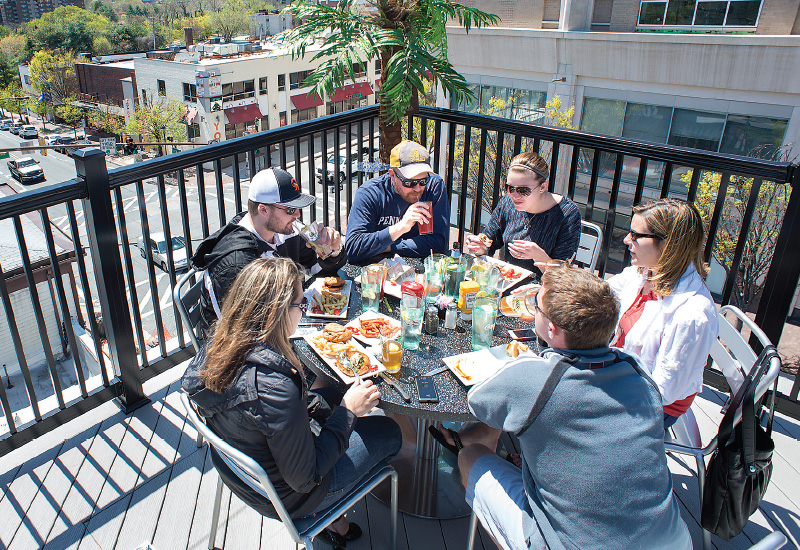 Get eight errands done in an hour, then choose from lots of good restaurants: For lots of homebuyers, that's the criteria when choosing a neighborhood.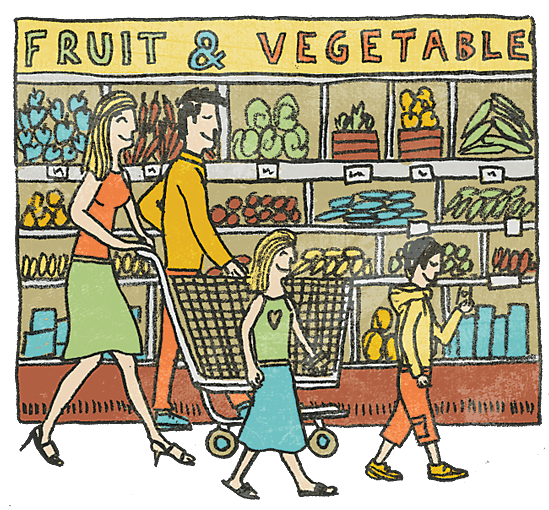 "In northern Baltimore County, the Falls Road corridor remains one of the highly preferred areas," says Realtor Donna Brown of Long & Foster. "Even in the down markets, the neighborhoods off Seminary Road and out past Laurelford held their values quite well. The larger homes and lots, blue-ribbon schools, proximity to shopping and dining, as well as convenience to I-83 and 695 make these communities extremely high in demand. Towson and Hunt Valley also offer convenience to great schools, shopping, and restaurants."
The Winning Hoods
Shopping/Food
Annapolis
Lots of handsome naval cadets.
Harbor East
You've landed on Park Place.
Lutherville-Timonium
Owings Mills
The ZIP code is easy to remember, too.
Reisterstown
Towson
The thriving mini-city is getting better.

Walkability
Annapolis
Sailing capital of the world.
Canton
You should have seen this place 40 years ago. Federal Hill
Fells Point
The millennials are moving in.
Harbor East
High-end shops, dog walkers, and Charleston, too. Little Italy
All the pasta you can eat.
Mt. Vernon

Commutability

Finishing War and Peace on your book on tape in just a couple of commutes probably raises your SAT scores, but who wants to sit in traffic that long? Reclaim your day by making a move.
REAL STORIES
The Devil is in the Drive
For Doug Wilson and Christiane Fleurant, the reward for a successful house-hunt would be spending a lot less time in the car.
Consider that the couple, both oceanographers, lived in Annapolis, where Fleurant, 47, first worked at the U.S. Naval Academy, then took a position 32 miles away at the Johns Hopkins Applied Physics Lab (APL) in Laurel. Meanwhile, Wilson, 58, who recently retired from NOAA, had an oceanography consulting business with an office in the state capital. But the impetus for their move was a decision to send their youngest daughter, 12-year-old Madeline, to an all-girls school. And the school they chose was Roland Park Country School in Baltimore. Granted, the north Baltimore private schools jointly operate a bus service that goes as far as Annapolis, but it meant breakfast before dawn and a lot of time on the bus. The real rub, however, was that Madeline is an avid competitive swimmer who belonged to an Annapolis swim club, which meant that Wilson or Fleurant had to pick her up at school and shuttle her back 32 miles away to the state capital in time for practices.
"So, a year ago, when it was clear she liked the school, and it looked like a permanent thing, we knew it was time to move closer," says Wilson. "Certainly, finding a new swim club was no problem, since north Baltimore is the heart of competitive swimming. We looked at a number of neighborhoods, including north Baltimore and just over the line in the county. But we settled on Homeland because we liked the idea of being close to the school," he says.
Now most everything is only minutes away, and Fleurant's commute to APL is no worse than it was, while Wilson has no commute at all: His new office is on the newly finished third floor. "It's a very nice community, and all the neighbors know each other, but for us, commutability was the key."
The Winning Hoods
Commutability
Guilford
Hampden
You've come a long away, hon.
Homeland
Among the city's top five neighborhoods.
Lutherville-Timonium
Timonium is Greek for "veil of tears." Yes, really!
Original Mt. Washington
More hair salons than you can shake a comb at (and a light rail station, to boot).
Owings Mills
Pikesville
Quiet, tidy, and close in.
Roland Park
Ruxton