 Home & Living
How to Holiday
Eat, drink, and be merry with these three concepts for your seasonal soiree.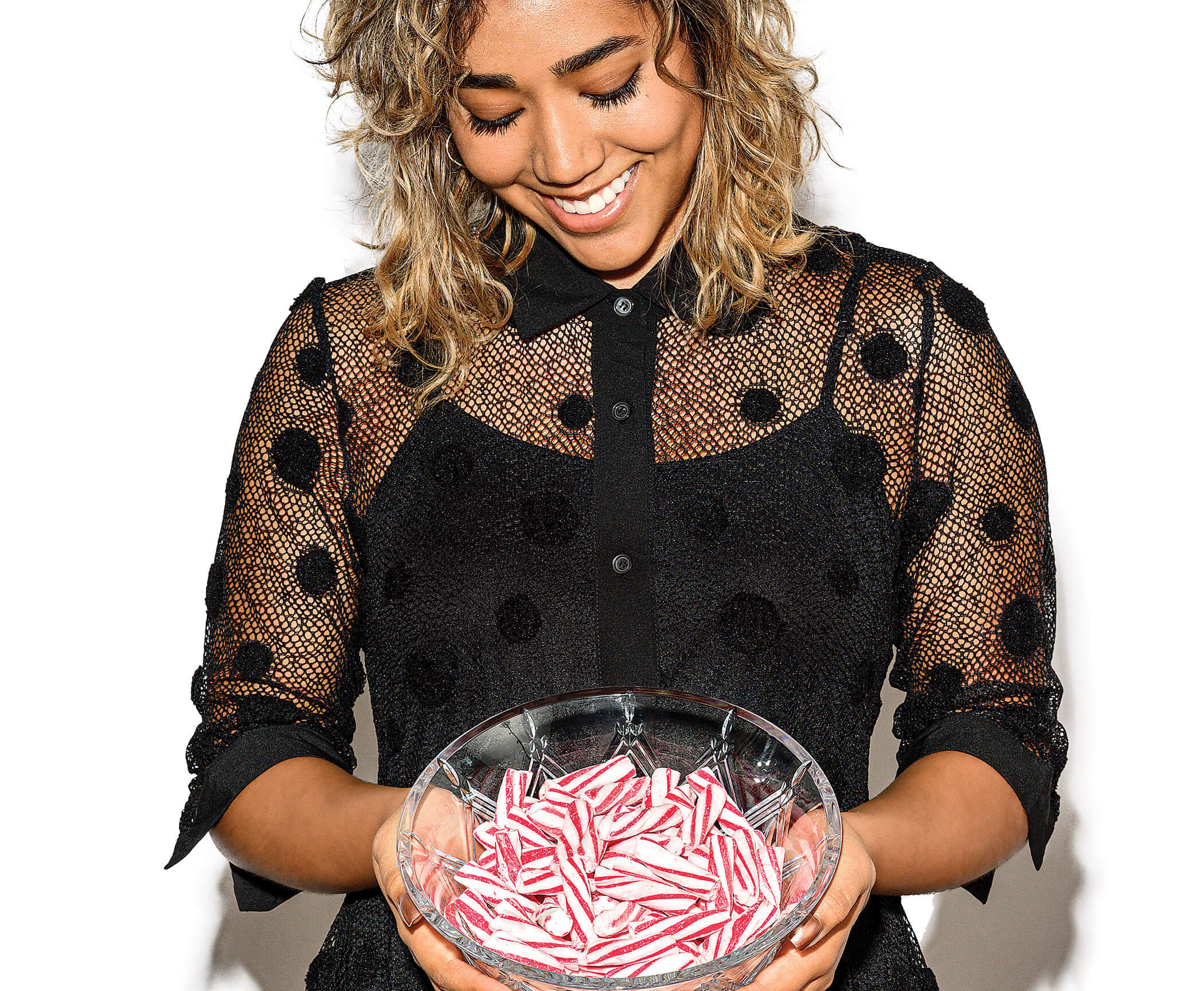 Modern
Graphic patterns and splashes of color enhance an everyday look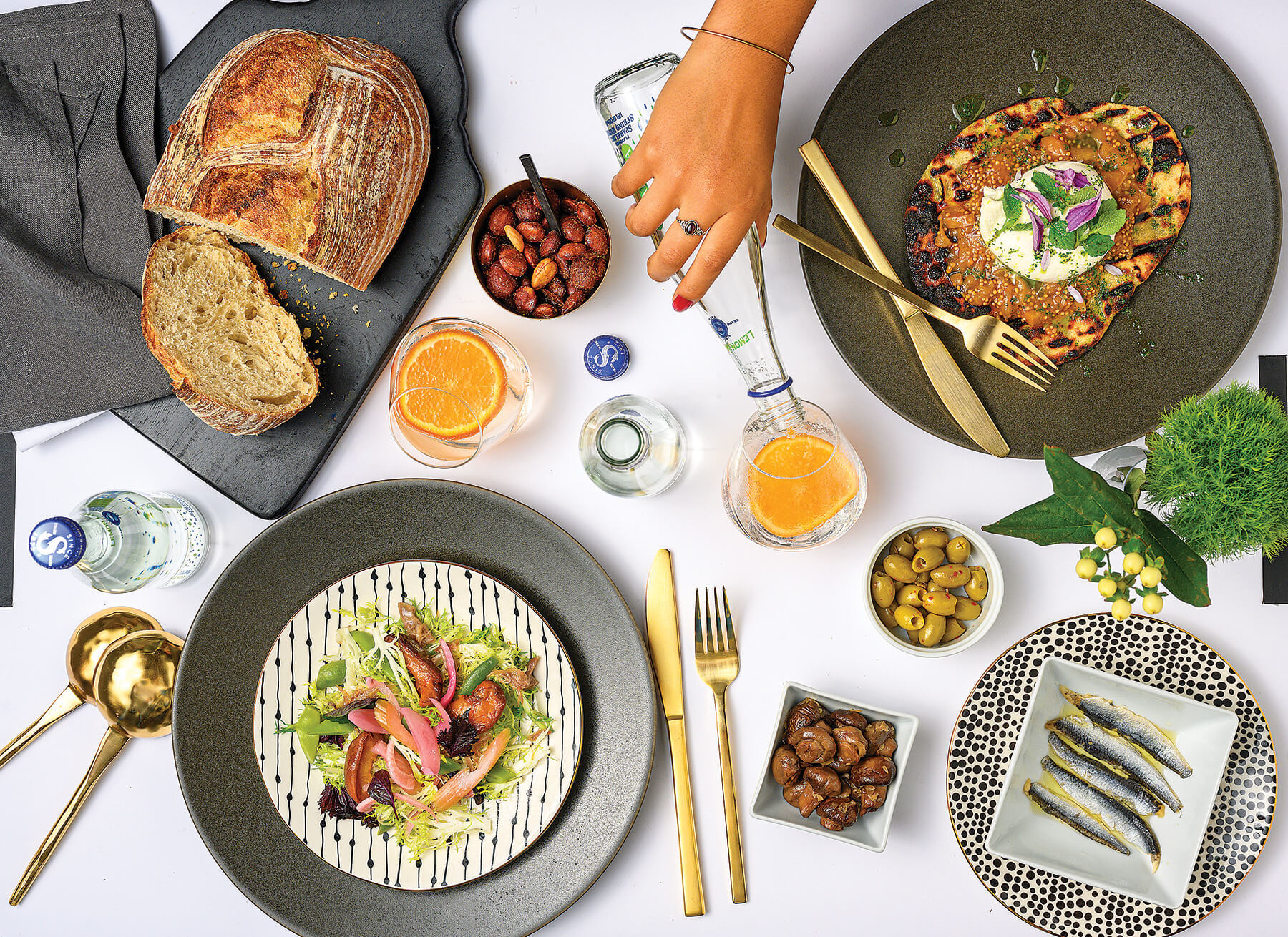 FULL SPREAD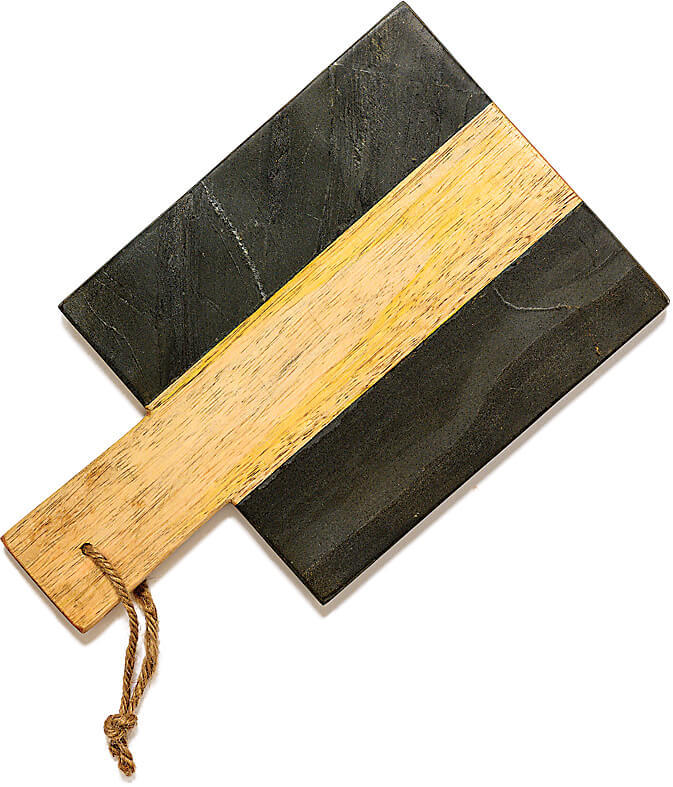 Slate Cheeseboard: Indulge in small bites of brie, grapes, and cured meats between lively conversations. PRO TIP: A full, vibrant charcuterie plate can double as decoration!
Middle Wood Slate board set ($22) at Best Day Ever.
DECK THE HALLS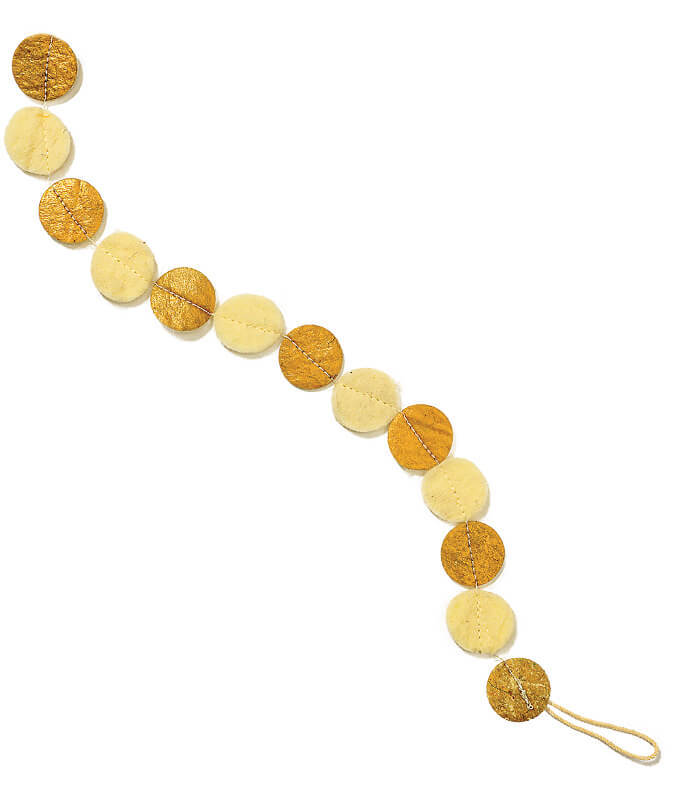 Enhance your place settings with creative décor, such as using garland as a centerpiece. Simple decoration adds a slight visual interest, creating a tasteful touch of holiday spirit. Neutral hues and gold tones pair well for a modern color palette.
Wool felt garland with gold/cream flat circles ($20) at Trohv.
Fruit-infused Sparkling Water
Flavored sparkling water can take your dinner to another level. Do it yourself by adding fresh seasonal fruits to your glass of plain carbonated water.
LAST CALL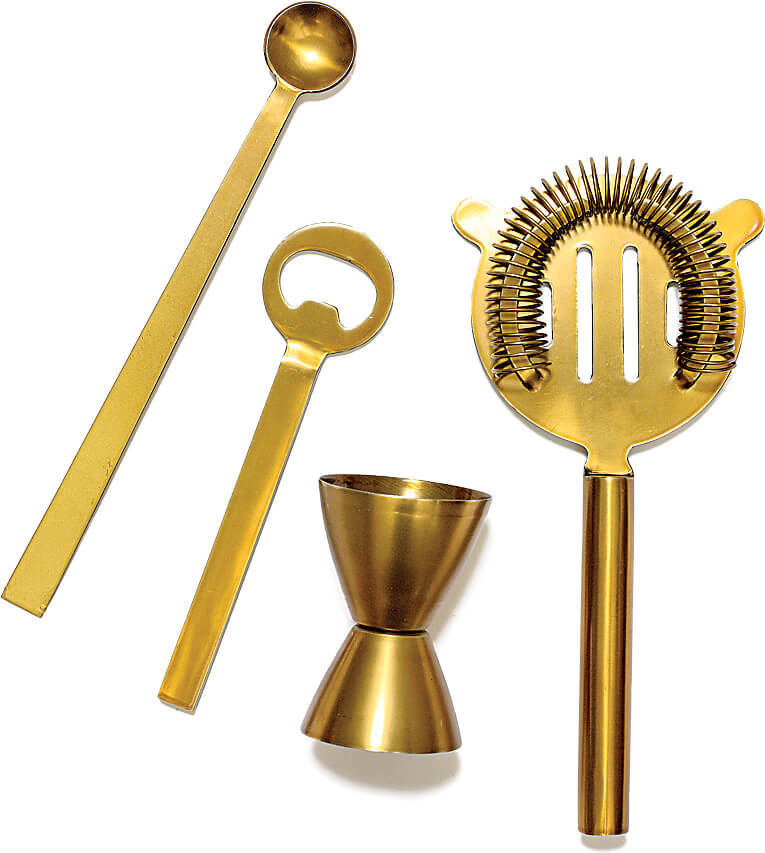 There are a few essential mixers to have on hand when making your own craft cocktails: tonic, ginger beer, grapefruit juice, cranberry juice, and bitters.
Bar utensil set ($48) at Becket Hitch.
Go-to holiday drink: PINK G&T
Elevate your celebration with hand-crafted cocktails made from your own kitchen.
Ingredients
2 oz. dry gin
3 dashes Peychaud's bitters
6 oz. tonic water
Directions:
Coat your glass in bitters, pouring out any excess. Add gin, ice, and your choice of tonic. Top off your cocktail with a garnish of lime or grapefruit.
SHORT CUTS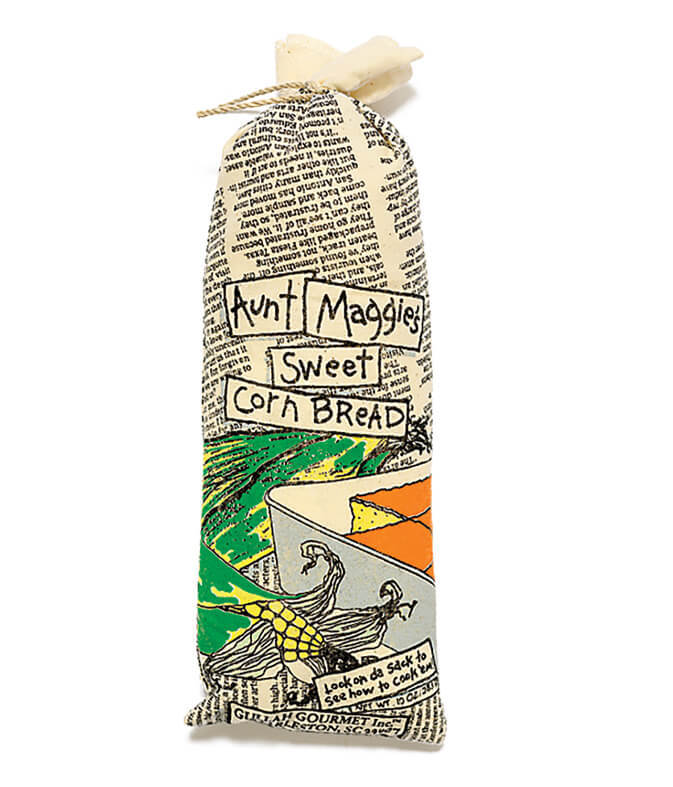 Cornbread Mix: Craving fresh-from-the-oven treats but strapped on time? For something quick, easy, and always tasty, opt for a mix!
Aunt Maggie's cornbread mix ($9.95) at Becket Hitch.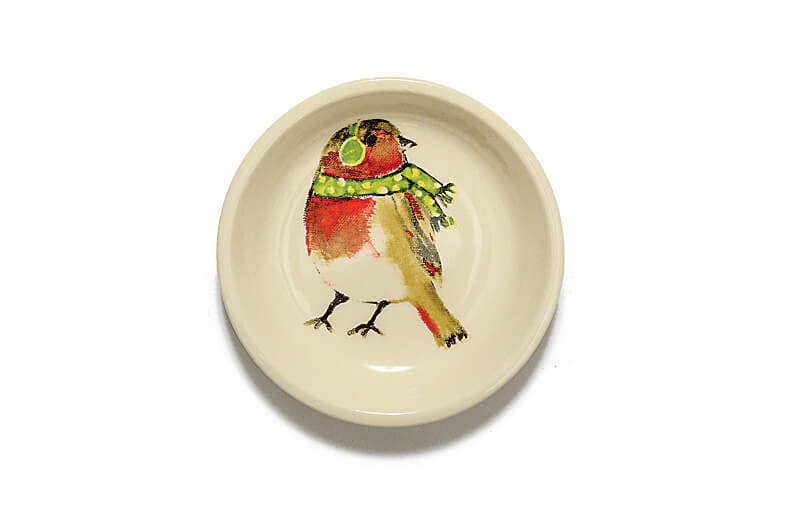 CHARMING side plates
Celebrate the season with festive dishware.
Stoneware 3" bird dish ($3) at Trohv.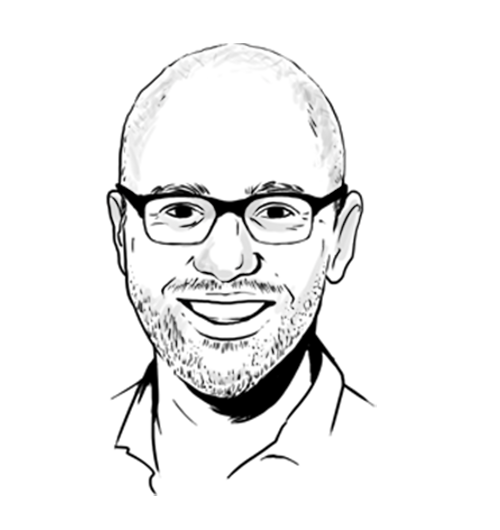 "TRY TO GET AS MUCH OF THE PREP as you can DONE THE DAY BEFORE SO YOU CAN ENJOY THE NIGHT!"
– Elan Kotz, Orto
Bohemian
Mix and match texture and tone for a fun-loving feast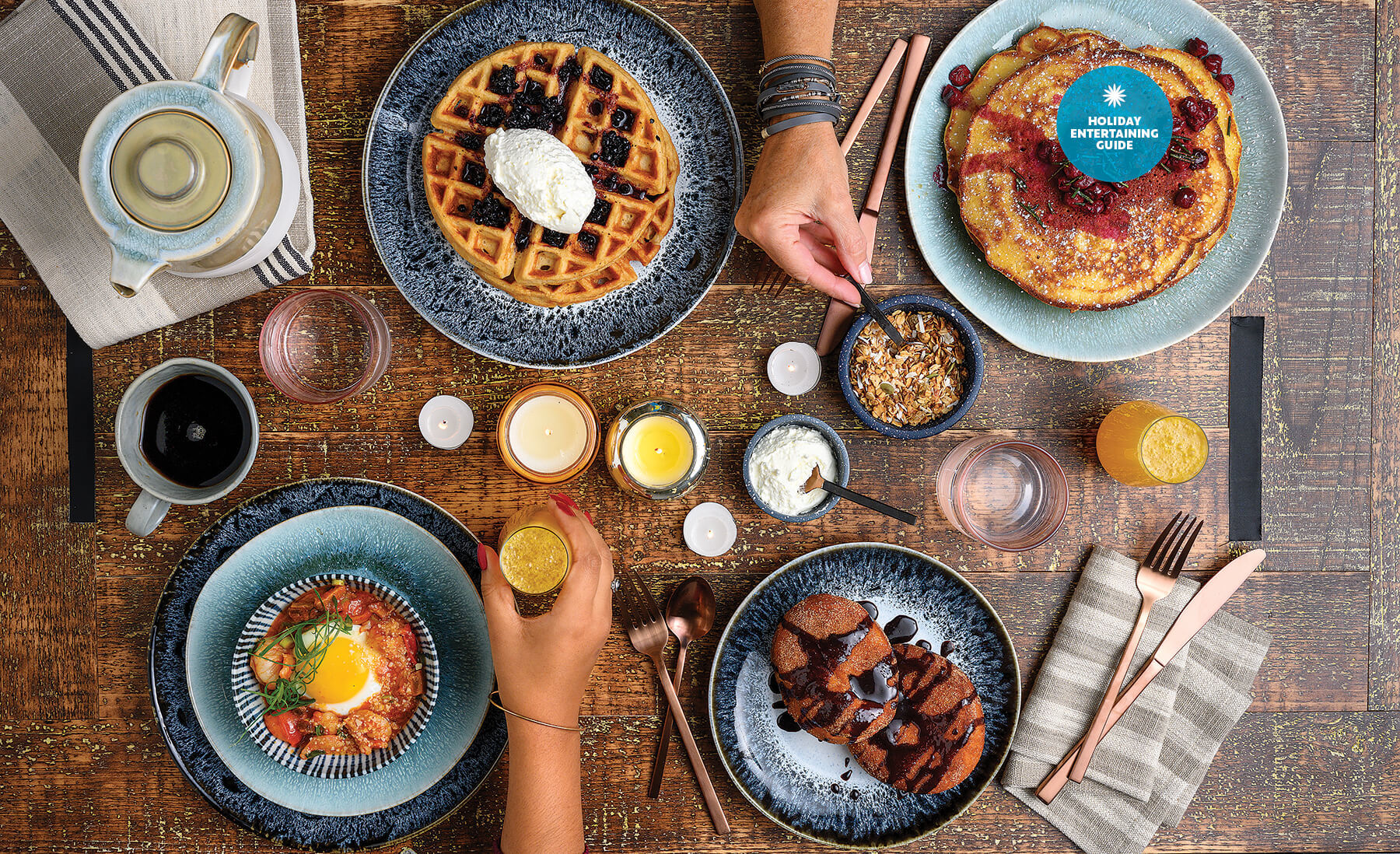 MINT CONDITION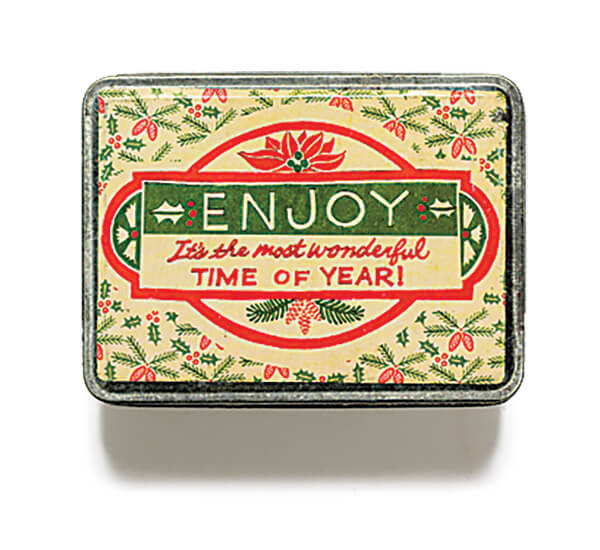 Every detail counts! Store your Sweet Stripes peppermints in a holiday tin, bringing your guests holiday cheer and an after-dinner refresh. Filled with goodies or even empty, a vintage-style tin also makes for a great hostess gift.
Metal Box with holiday greeting ($5.50) at Trohv.
THE CUP THAT CHEERS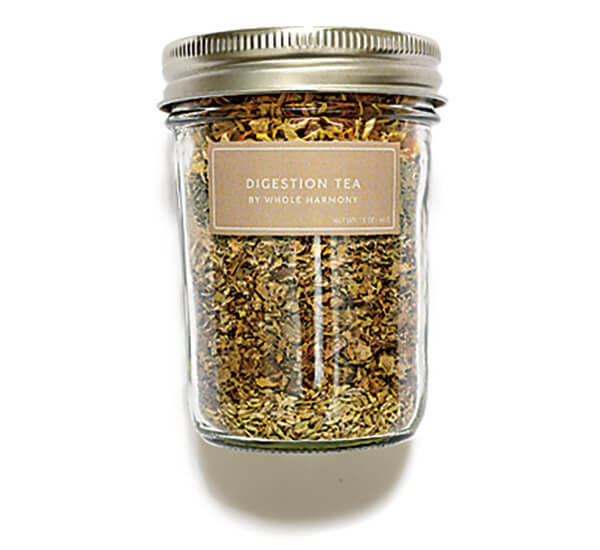 Digestion Tea: Conclude your meal and ease your stomach with a warm mug of tea.
Digestion Tea ($13.99) at Trohv.
GRAB-N-GO
Feel Your Oats: Fill bowls with tasty snacks to stave off your guests' hunger before the main attraction.
Wool felt garland with gold/cream flat circles ($20) at Trohv.
Go-to holiday snack: NO-BAKE GRANOLA
Ingredients
¾ cup honey
½ cup brown sugar
3 cups granola
¼ cup grapeseed oil
Directions:
Stir boiled sugar, honey, and oil in a large bowl with granola. Refrigerate, cut, and serve! Sprinkle in dried fruit and seeds for added flavor and nutrition.

Warm Apple Compote
A compote can be a dessert or topping for pancakes and waffles. Place four peeled apple slices, a tablespoon of sugar, and the juice of one lemon into a saucepan. Cook with one vanilla bean over medium heat for 30 minutes.
Mix & Match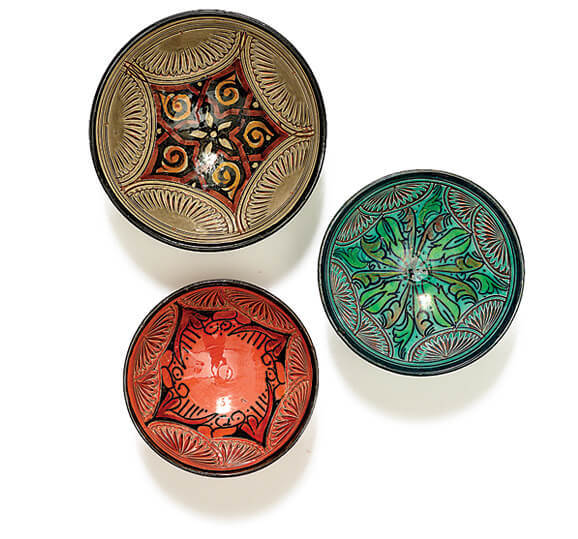 Mismatched dishes add subtle flair.
Limited edition Moroccan ceramic bowls x-small ($10), medium ($18) at Trohv.
GLAZED STONE MUG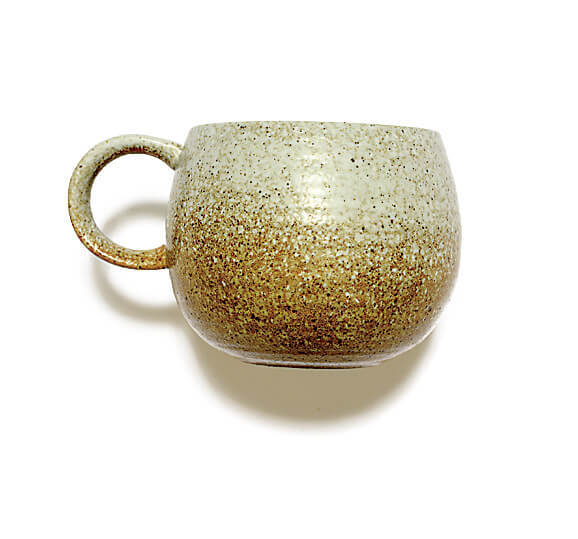 Versatile for a morning brew or a holiday nog, mugs can bring a cozy detail to a table setting. A one-of-a-kind mug can be an easy table statement.
Stoneware reactive glaze mug ($12.99) at Trohv.
RAISE A GLASS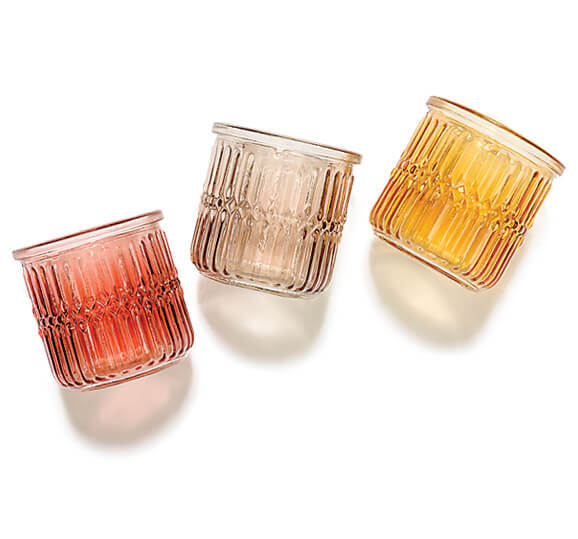 Colored Glass: Though more casual and relaxed, bohemian-style tinted glassware pairs well with modern metallic accents, adding unexpected and exciting style to any table setting.
Round glass ($3.75) at Trohv.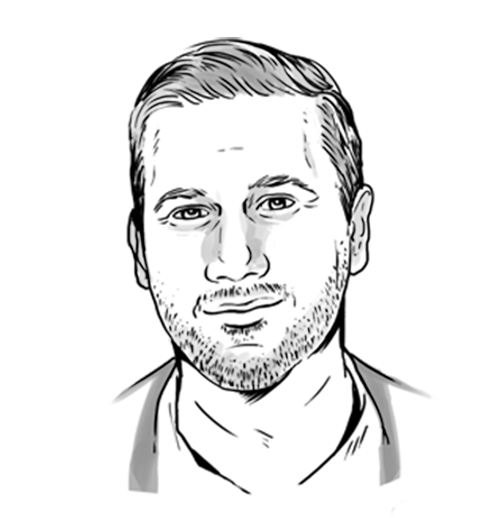 "Spicy Bloody Marys with an assortment of garnishes are a must!"
– Brian Plante, Rye Street Tavern
Classic
Achieve traditional elegance with simple white and silver pieces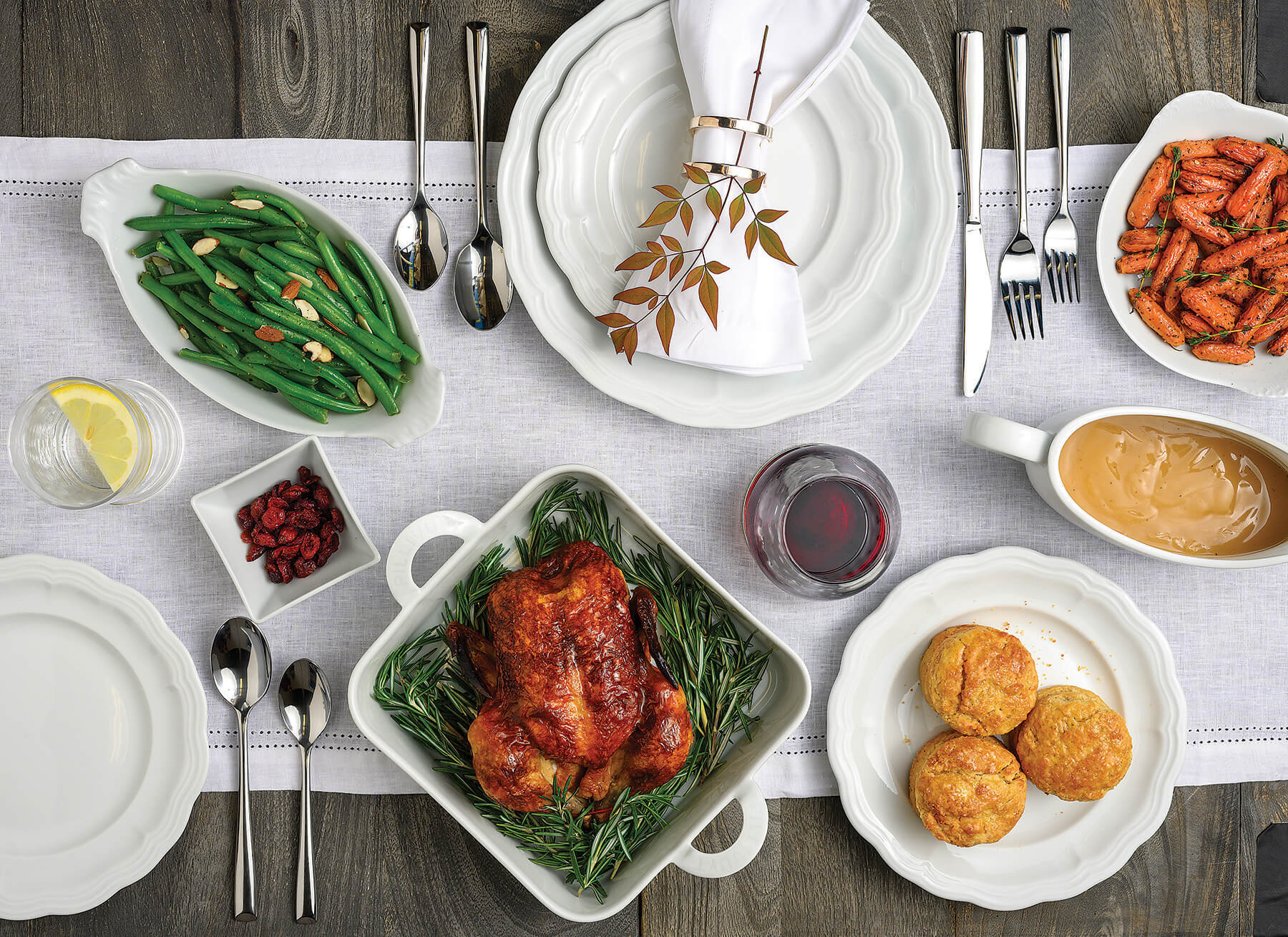 SHORT CUTS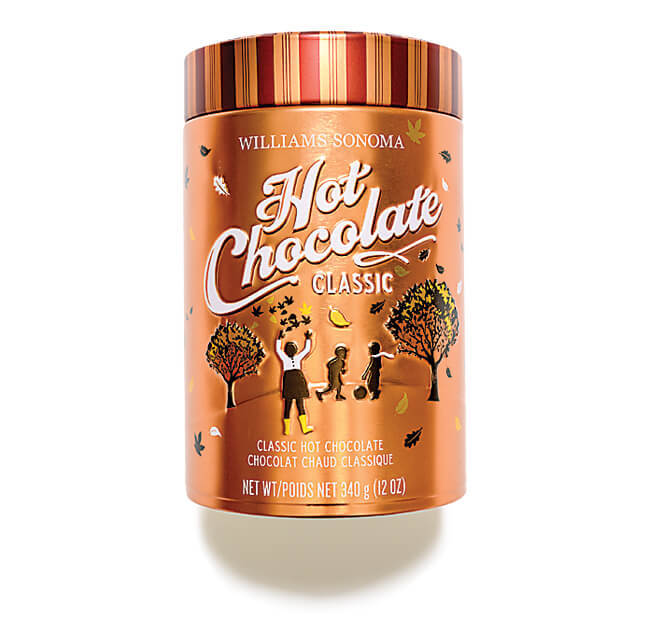 Hot Chocolate: Sipping a hot cup of cocoa with friends and family is the ideal winter treat.
Semi-sweet hot chocolate ($19.95) at Williams-Sonoma.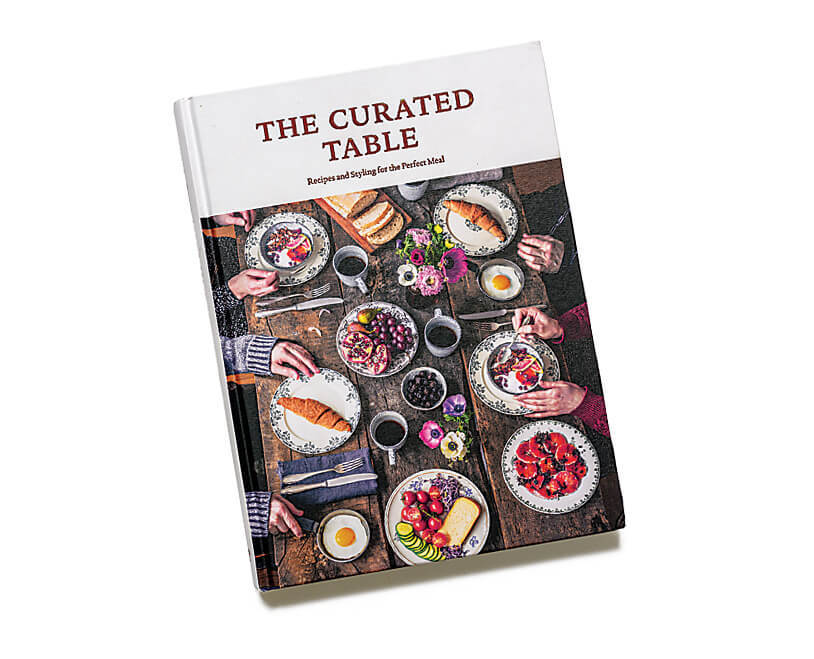 SET THE STAGE
Entertaining Guide: Host the most with tips and tricks from a recipe book.
The Curated Table ($39.95) at Trohv.
GLOSSED OVER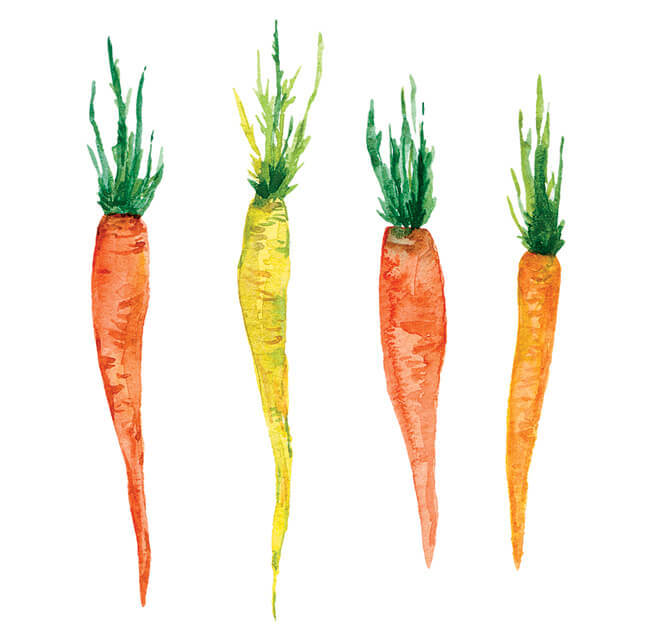 Roasted Carrots: A go-to harvest veggie, glazed carrots are a simple side dish.
Go-to holiday sauce: HONEY GARLIC BUTTER GLAZE
Ingredients
¼ cup melted butter
¼ cup honey
4 cloves garlic, minced
2 tbsp lemon juice
¼ tsp salt
1 tbsp parsley
Directions:
Mix melted butter with remaining ingredients. Drizzle half of the glaze before roasting, using the rest to serve.

Centerpiece Conversation
Complement your dinner table with an arrangement of seasonal greenery or a bouquet of unique and colorful flowers.
STAR COOKIE CUTTER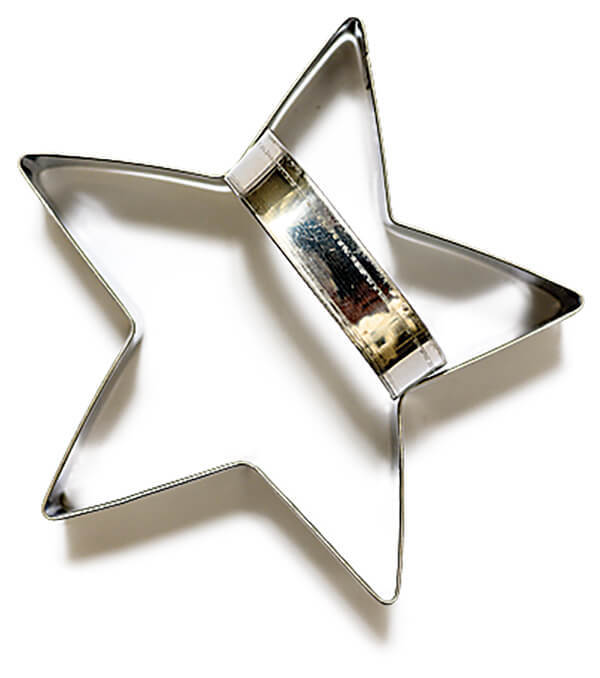 Serve your pastries in festive shapes.
Star cookie cutter ($16.95) at Williams-Sonoma.
Level Set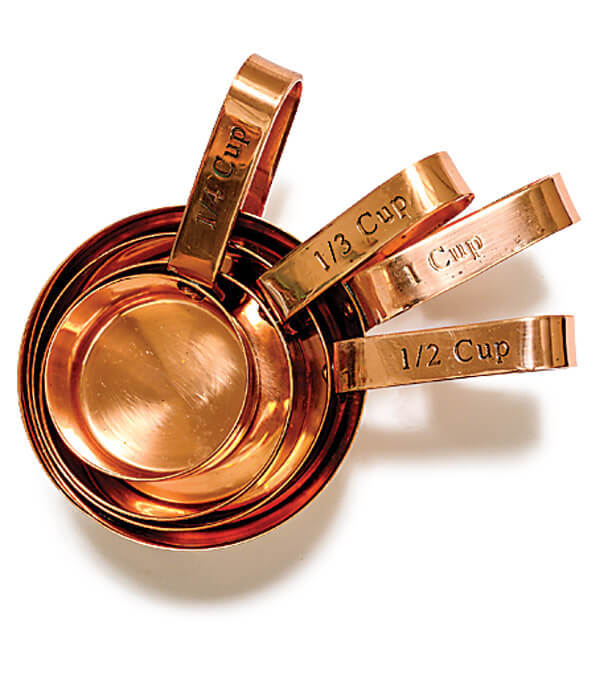 When measuring dry ingredients, use a spoon to fill measuring cups to ensure accuracy.
Copper measuring cup set ($36) at Becket Hitch.
FALL INTO PLACE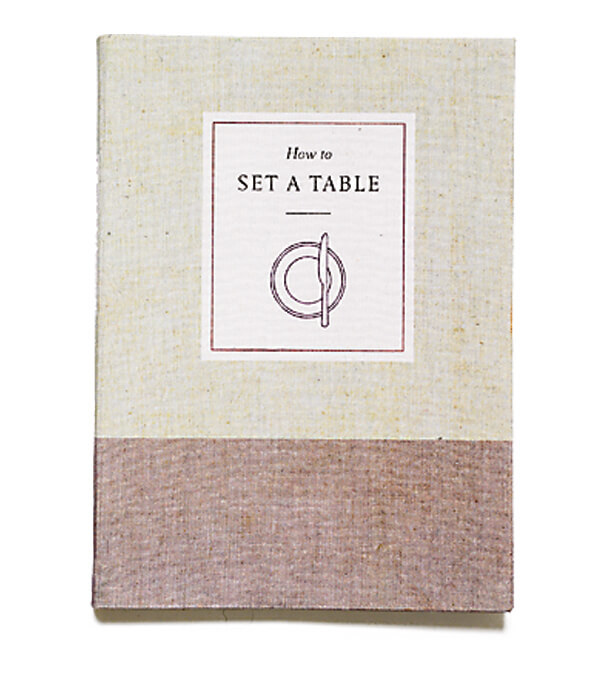 Hosting a lavish dinner party? Take a note from the pros on how to set and style the most elegant of place settings.
How to Set a Table ($14) at Becket Hitch.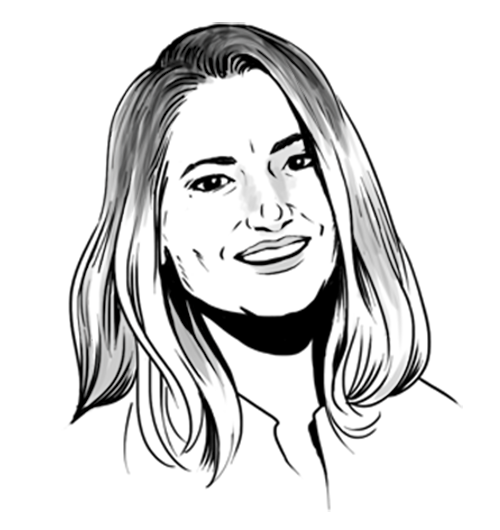 "Choose a statement container that will make even the simplest blooms pop."
– Victoria Clausen, Floral Fêtes.
Find the Best in Baltimore