Home & Living
Home sweet home. There's no place like home. Home is where the heart is.
There's a reason that all these expressions emphasize the emotional attachment we have to our homes. There's not a single more important purchase you'll make in your life. It's where we create memories—both good and bad. It's where we raise our children, forge a sense of community, laugh, sleep, eat, and feel most like ourselves. It's also where we deal with leaky roofs, blown-out furnaces, unreliable contractors, and (occasionally) totally annoying neighbors. Basically, it's the center of our lives, in all of its messy wonderfulness. But every house has a life cycle. It must be bought, it must be lived in, and it must be sold. That's where we come in. In this story, we tackle homeownership from all three of those angles. Each can be as rewarding as it is challenging. We're here to help make it as rewarding as possible.
⇓ Article continues below ⇓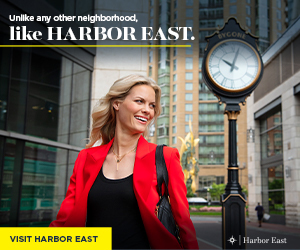 Here's a raft of tips on how to cut through the thousands of listings
to find the perfect home for you.
The Art of
house hunting
You've become a pro at surfing real estate listing apps, but what are the next steps when you're ready to get serious about buying? Job one is timing: Most Realtors suggest starting the process about six months before you plan to move. Canton-based Realtor Nicole Callender of Keller Williams Metropolitan shares some tips to make the most of your house hunt.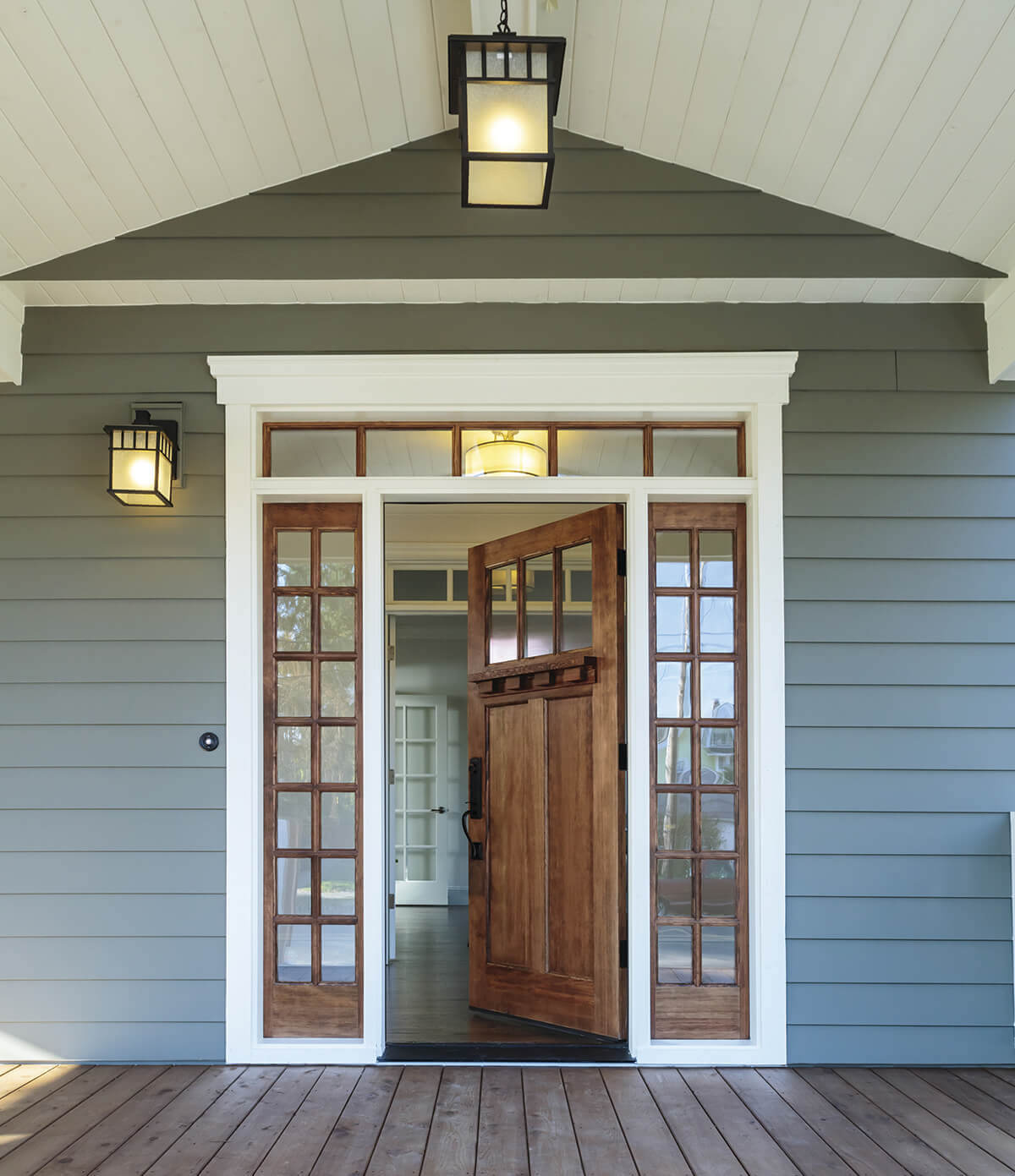 Make "need" and "want" lists
Make "need" and "want" lists
Buying a home is a bit like finding your perfect romantic match—and about deal-breakers. So being super clear about your must-have features and communicating that to your broker will make the process easier from the start. "A Realtor can help you realize which are your wants and which are your needs," Callender says. "Once we nail down the must-have features—say, central air or off-street parking—we can have fun with the 'wants' list. What would I want if I had an unlimited budget?"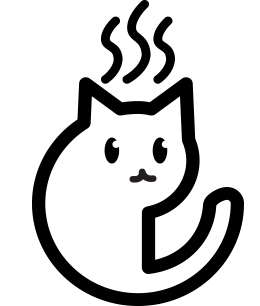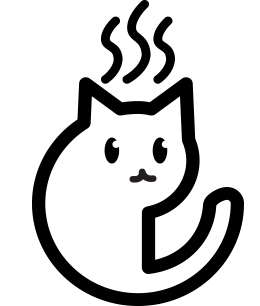 Use nicknames
Use nicknames
It's best to keep the number of showings to five or fewer in a single day. "Anything beyond that, and it's hard to keep them straight," Callender says. To combat the blur factor, Callender and her clients make up fun nicknames for each viewing. "Find something really specific about the house to help you remember it. For instance, the house with the great yard. Or the smelly cat house. It's really helpful, and it makes the process more fun."
Do your due diligence
Do your due diligence
Before making an offer, make sure you've checked every available resource to get information about the property and neighborhood, as well as about local public schools and things such as traffic volume on a given street. You can also look up things like crime statistics, search for nearby registered sex offenders, learn about any homeowners association (HOA), if applicable, and check for any upcoming development projects in planning.
Look beyond the house
Look beyond the house
If you're getting serious about a home, make a point to drive past the property a few different times of day. "Check out the neighborhood in the daytime, evening, and on weekends," Callender says. "That can tell you a lot about parking, for instance, which in many city neighborhoods changes by the hour." Take note of how well neighbors maintain their properties, and if anything nearby causes increased traffic noise or congestion, such as a school drop-off or city bus stop.


Talk to neighbors
Talk to neighbors
If you have the opportunity to chat with a neighbor, take it. "Neighbors can give you the honest truth," Callender says. "If I see neighbors while taking a client on a showing, I always ask if they have a minute to talk." Community associations, newsletters, and social media pages, including Nextdoor, can offer more insight into the neighborhood culture from the people who live there. And, usually, neighbors want to talk about their 'hood.
⇓ Article continues below ⇓
Meet the Inspector
This veteran of imperfection has seen it all
Russell Allen has been performing property inspections for more than 40 years—well before they became the norm in most home purchases. With a background in property management and building before becoming certified through the American Society of Home Inspectors, Allen's thorough, no-nonsense style has earned him the nickname "the deal killer." We asked him about the most common issues he uncovers and how to make the most out of a home inspection.
What makes for a good home inspector?
All home inspectors have, through the state and organizations they belong to, a basic standard by which they perform their inspection. While much is moving to computers, the best inspectors still do a narrative report and have deep knowledge of building practices and materials in the region. Look for someone with knowledge of the area and type of home you're buying, and with a long history of home inspections or with a background in something like contracting, architecture, or engineering.
What's the first thing you look for when you arrive at a property?
The exterior of a dwelling tells you most everything you need to know about a house. You can see potential issues pertaining to the location, grading, draining, decks and porches, and the exterior siding. The biggest problems we normally find are related to the application of siding, deck installation, and grading and drainage.
How long does an inspection typically take?
Agents may put pressure on you to keep it under an hour, but you can't do an inspection under two or three hours and do it right. I average three hours on most houses. I do a lot of investment properties, flippers, historic properties, stuff like that, in addition to traditional homebuyers. I don't pull any punches on them. You've got to be honest.
How can homebuyers get the most out of the process?
Before you go on a home inspection, look at the house and determine the type of heating, type of siding. Look at the property, and take note of anything that doesn't look right to you. Go to the inspection prepared, and ask the inspector questions. Sometimes, I'll have the buyers call me up and talk to me before we do the inspection. I think it's wonderful, because I'll ask them questions: Is it brick, is it gas, is the basement finished? I want them to know the answers to those questions before I come and do the inspection.
Do you ever recommend the buyers back out?
I would say three or four a month. One time, in a newer development, I could see that the house was built on fill dirt. I walked up and saw a couple of cracks. I said, "I'll save you a lot of time. Don't buy the house."
---
Mastering
the Move
It's about being ready for the big day.
If you've graduated from the days of using pizza to bribe your strong friends and pickup-truck owners for their help on moving day, that means sorting through the hundreds of moving company options out there. But how do you figure out which one to trust with safely moving your possessions to the new home? We got some tips from Dalton Conklin, president of Baltimore moving company Advance Relocation Systems.
Start early
A Google search for movers in Baltimore yields thousands of results. It's not easy to sift through that noise, so start by asking friends and family about their positive experiences. If there's a company you like, be sure to check out their rating with the Better Business Bureau. And don't make a decision based solely on online reviews.
Ask for an in-person estimate
While online or phone estimates sound convenient, they could leave you with unexpected charges. Instead, request that the company performs an in-person survey and leaves a written estimate. Services like packing and unpacking or things like pianos can cause charges to escalate quickly, so be sure you're clear on what you want during the estimate, says Conklin.
Get a jump on packing
How many times have you been up late the night before moving day, scrambling to finish packing boxes? While you're busy finding the right house, going through the inspection, and dreaming about paint colors, don't forget to start boxing stuff up. How early should you start? As soon as you know you're moving, Conklin recommends.
Create a "Go Box"
The last box you pack should be the first box you unpack, full of the essential items you will need in the first 24 hours. Include such things as important documents, bed linens and enough towels for each family member, a set of dishes for each family member (pets too!), a shower curtain, a coffee maker, and coffee.
⇓ Article continues below ⇓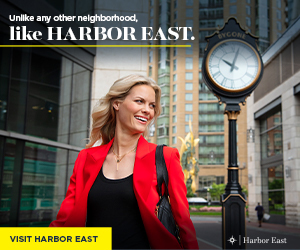 Something from Nothing
We got our dream house with smoke and mirrors.
by Ken Iglehart Photography by Mike Morgan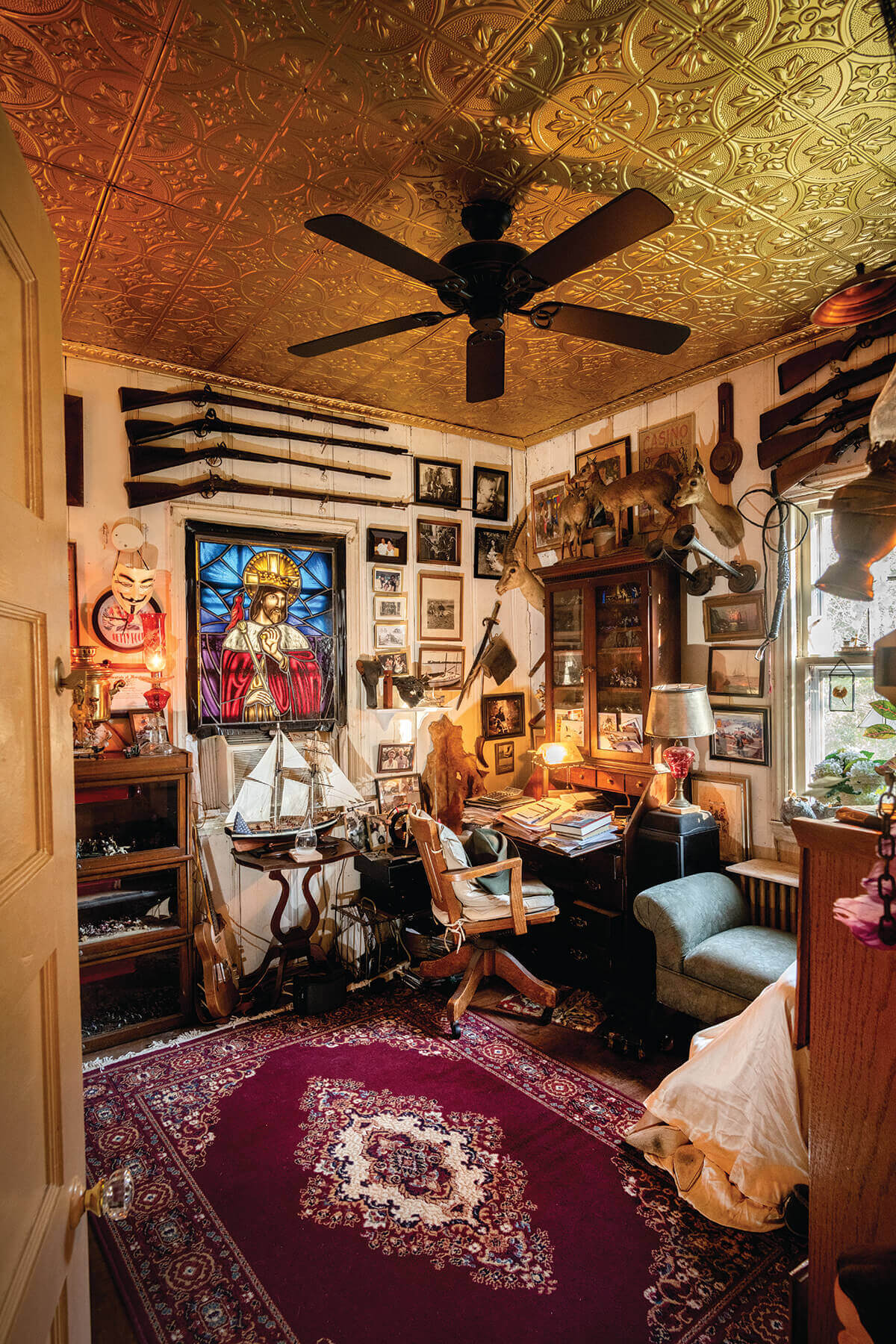 When it comes to one's expectations about home décor and architecture, favorite childhood memories can turn into a bit of an albatross. I'm talking in particular about the elegant 19th-century homes that both my grandparents and my wife's family lived in, over-decorated as they were in art, antiques, oriental rugs, bits of history, and travel mementos—with nearly every item having a story behind it, like a personal museum.
Though my parents lived fairly simply, and oddly had little appreciation for cool old stuff, I found myself in another world in such homes, and growing up partly overseas made the obsession worse.
So if something Engineers Club-esque becomes your goal in homeownership, what's a penniless newspaper editor and a young IT recruiter to do?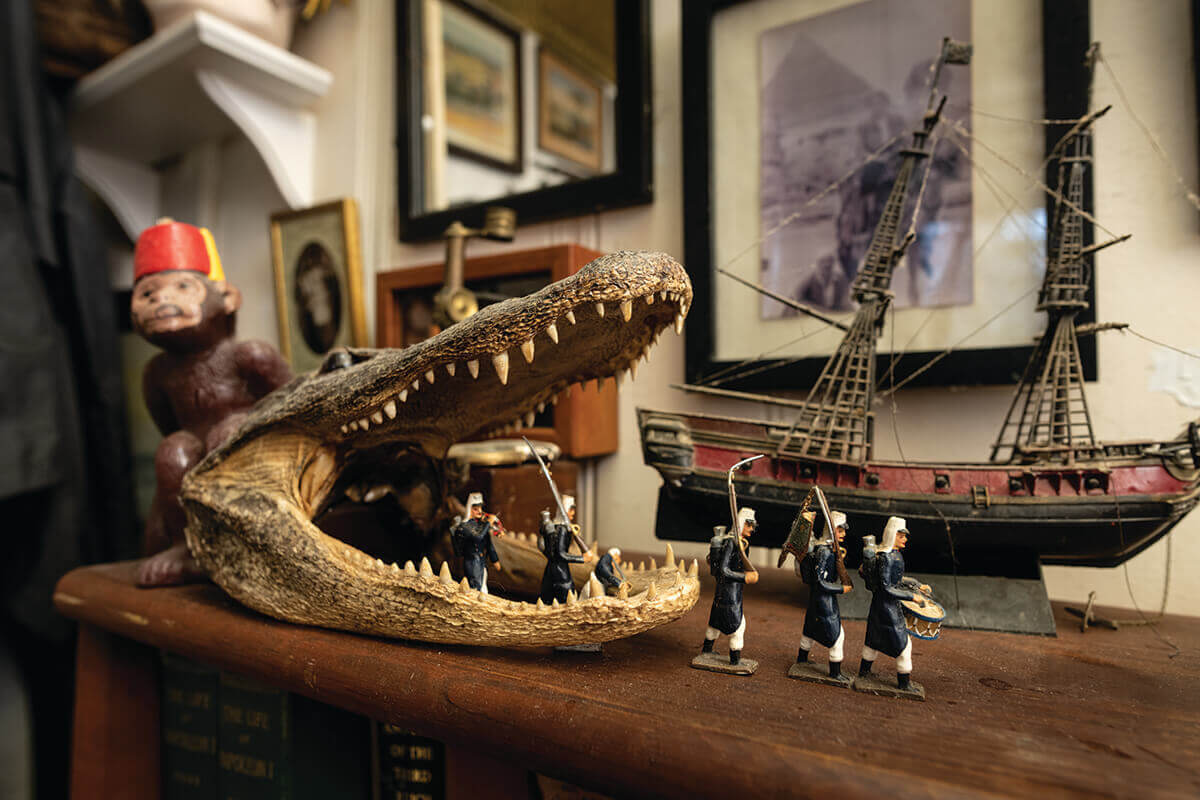 Consider that, on my side, I spent much of my childhood in the rambling 1800s-era mansion owned by my grandfather, Ernest Miller Whitcomb, a prominent bank chairman in a not-that-prominent Massachusetts town. Coming from my own fairly typical middle-class household, this place created a sort of new normal in my tiny head. (I remember peeking in his checkbook once in the early 1960s and seeing he had a balance of $11,000—like $95,000 today. Sure, that must be normal, I thought.) He'd traveled the world, served in the Massachusetts National Guard cavalry, then in the army medical corps in France in WWI along with the likes of Ernest Hemingway, and hunted big game in Africa in the 1920s. So his house, with its soaring ceilings, huge rooms, crown moldings, and multiple fireplaces, was a walking, talking history lesson (his friend Robert Frost often came by to share whiskey sours and cigars). Tended by a domestic staff (plus a greenhouse avec gardener? Sure, that must be normal, too), the place was the ultimate museum-like man cave, filled with everything from original works by Renoir and Matisse he'd picked up in France in 1918 for a song and valuables from the exiled Russian royal family in Paris—they were hocking things to pay their rent—to taxidermy from Africa and racks of antique rifles dating back 200 years. And there were photos of famous friends, like Charles Lindbergh—he'd introduced my mother to him when she was a teenager—and actor Burgess Meredith, to whom he lent money early in Meredith's career.
Then there was my grandmother—who'd divorced him and lived in upstate New York. She was a grande dame of Ithaca high society and lived in a massive Victorian house, also filled with things from her world travels. She went even further in the décor world, with red velour wallpaper, Victorian furniture, silver, doilies, and lemon-water finger bowls on the table; a chauffeur; and a kitchen staff in the back where I liked to hang out with the unpretentious people, a là Downton Abbey. Get this: She even had footmen behind every dining room chair when she entertained at her 25-foot-long dining room table. (Wait a minute: This can't be normal).
My wife was plagued by similar influences: The daughter of a successful lawyer, she lived in a gracious colonial in Roland Park, but it was her maternal grandfather, Reginald Stewart, who set the bar for architecture, décor, and decorum in his 19th-century Poplar Hill home. A Scottish-born, world-class pianist, he, too, had all the globe-trotting collectibles, and was on the 'A' list in Baltimore's Blue Book, since he served as conductor of the BSO and put the symphony on the map by taking them on their first European tour. And on the other side, the limbs on her father's family tree included druggist "Captain" Isaac Emerson of Bromo-Seltzer fame, a poster child for lavish spending and grand gestures, like his Bromo Tower, a copy from Florence's Palazzo Vecchio.
That's a tough act to follow if you're already a history buff and then catch that kind of aesthetic bug—with no money.
Oh, sure, we scraped together what we needed for starter homes as we migrated from one newspaper to the next: An under-insulated Cape Cod in New Hampshire for $27,000, a forgettable stucco bungalow outside Naples, Florida, and—better suiting our architectural tastes—a 150-year-old board-and-batten former gatehouse in the historic part of Lutherville that was held together mostly by wet rot.
But we knew what we really wanted—that Smithsonian-light thing. I didn't have any famous BFFs, but having lived in Europe and Africa in my youth, I had all the cool knick-knacks to put in the wannabe manse, from Russian samovars bearing the czar's seal to Zulu spears—plus a truckload of my grandfather's stuff after his death in '75. Though, those sorts of things look really dumb in a rancher with 8-foot ceilings and track lighting.
Of course, there's always a way: Not being one who was ever deterred by single digits in our checking account, my wife started house-hunting, over 30 years ago now. Naturally, the big properties that would survive our checklist—19th-century architecture, lots of green space, in a neighborhood of like homes—were in such places as Guilford, Homeland, and Roland Park. Which is to say, unaffordable. So she started looking at the ones in sad shape—homes with good bones that needed a lot of work.
I was commuting three hours a day to the D.C. suburbs, but one day she calls me on my 12-pound cellphone (it was 1989) and said I had to drop everything and check out this house.
Think the ugliest house in one of the best neighborhoods. 1926. Four levels. High ceilings. Large corner lot. And in the leafy, historic part of Mt. Washington. But Lord, what a mess. Some landlord had ripped out the main cherry staircase to turn it into apartments, built out the front porch to create the world's homeliest curb appeal, and slapped chocolate brown aluminum siding on it to guarantee it'd clinch the butt-ugly award.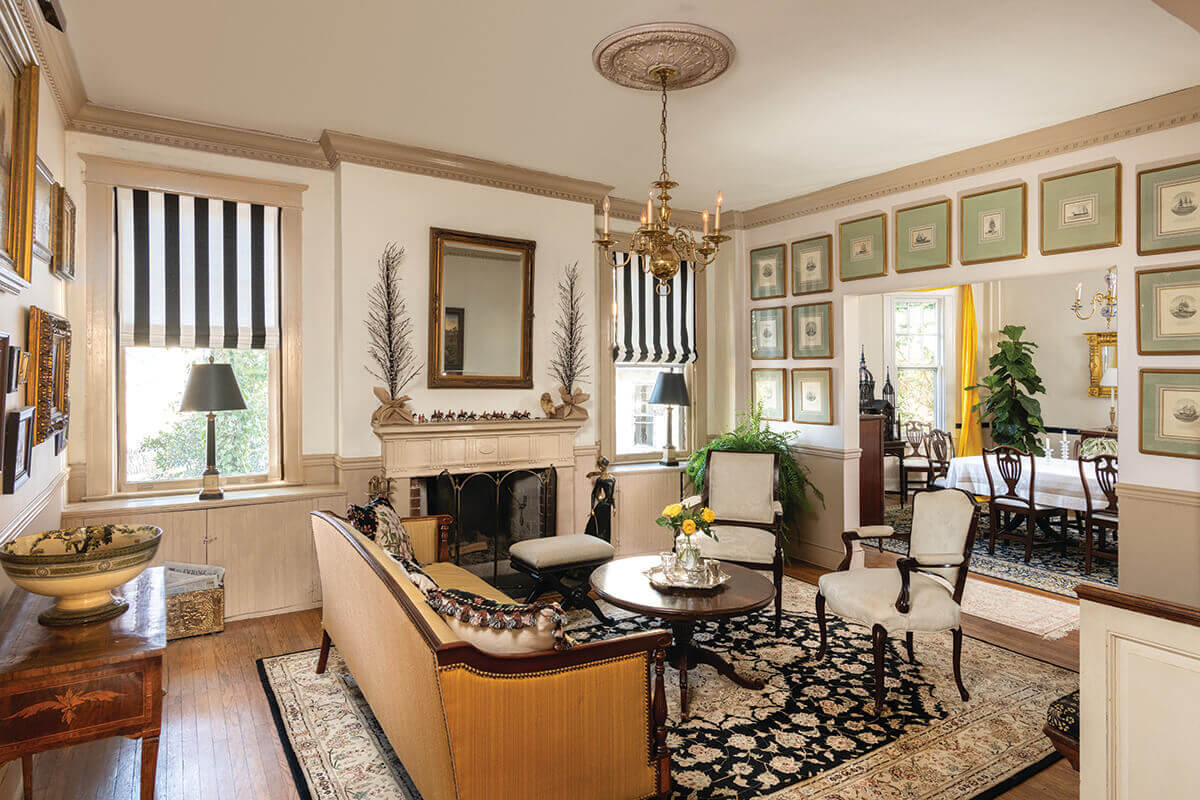 Our friends thought we were crazy. But we took the Buddhist view: If it takes an eon to give this house back its soul, so be it.
It had been on the market forever, so job one was talk the price down—way down. Job two: Find some foolish bank to lend money to two paupers—albeit with good credit. Then there was detective work: Study the marks on the hardwood floors to see where the staircase had been and where the original walls were before apartment boy struck, and rip out the landlord's drop ceilings hiding the original crown molding. And rebuild everything in the original style. Next up? Find a clever loan broker with a super-creative appraiser to jack up the value of the house so we could refinance with our newly found imaginary equity. Then replace the siding with something white and historically correct. Then refinance again (Honey, what was the name of that creative appraiser?) Next, put in tall, 19th-century-style iron fencing (think finials), a small pool in a 1920s-style reflecting-pool design, a fish pond, and rose gardens. Refinance. Redo kitchen plus add architecturally correct southern porch. Yup, you guessed it. Refinance.
But we finally had our own little Louvre for our stuff, the perfect canvas for art, antiques, and the souvenirs from our wanderings. In our next-up-to-die generation, people's kids are out and gone, and many of our friends are downsizing, migrating to Florida, or even thinking about moving to God's Waiting Room, one of those one-size-fits-all senior-living facilities. And they ask us when we're going to do the same.
Nah. It took 30 years to get it just right. We're not going to abandon it now. You'll have to roll us out on a gurney with toe tags.
Thanks, Gramps.

Congrats, you have a new address after a long search.
Here's what you do next.
From House to Dream Home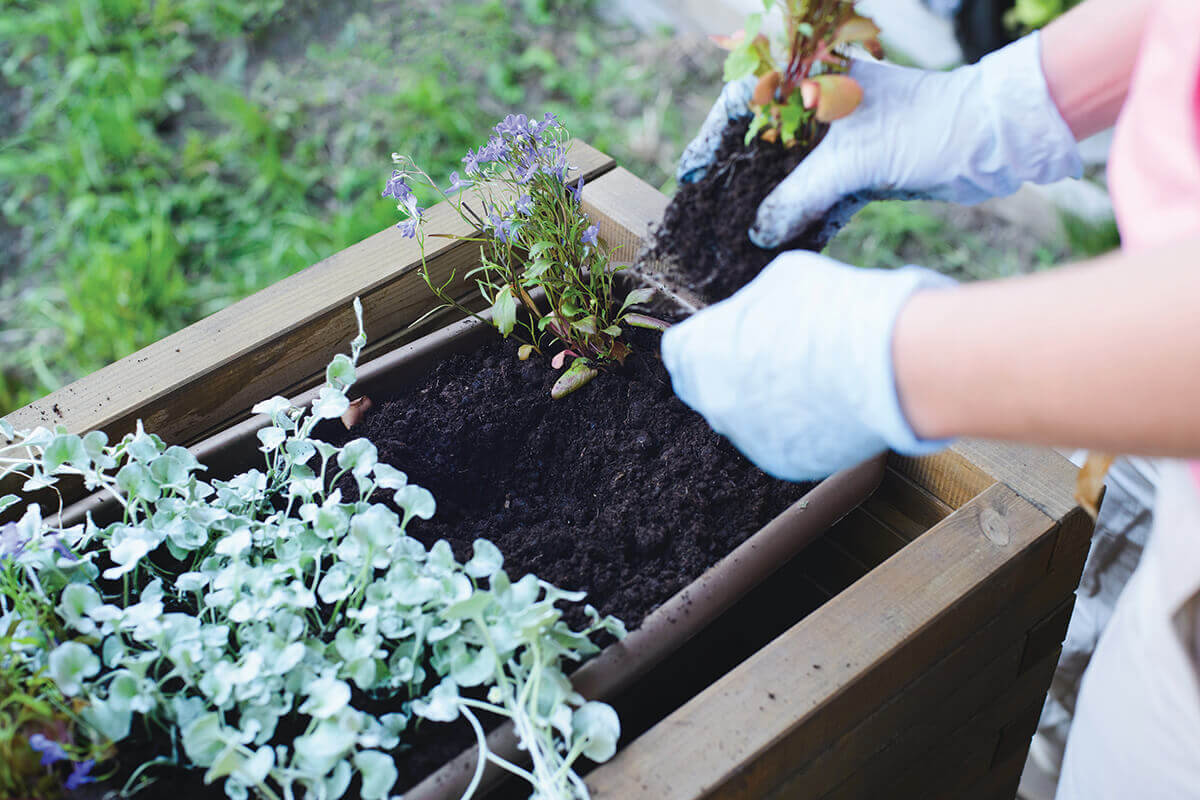 If it's going to take professional help to turn your new home into your dream home, you'll want to bring experts into the process as early as possible. Getting an interior designer or contractor in right away to create a renovation plan can help you save money. Projects like painting, replacing flooring, and tearing down walls, for example, make sense to complete before your move-in day when the house is still empty.
"Once you move in, it's a logistical challenge to take all this furniture back out and store it," says Joseph Smith, principal at Owings Brothers Contracting. "Those are things that cost us time to work around and move." Planning ahead with an expert can help homeowners avoid common missteps, too, such as replacing flooring only to realize you want to take down a wall and will need to pay again to patch up and match the floor to the rest of the room.
Smith says some of the most popular projects he sees for newly purchased homes are adding mudrooms, replacing carpeting or worn-out floors with hard or engineered wood, and knocking down walls for open-concept living spaces. Replacing flooring and painting generally takes one to two weeks, while knocking down walls could take a few days to weeks.
"We hear all the time from new homeowners, 'I want this wall down, that wall down,'" Smith says. "It's not always that simple, though. Duct work and load-bearing walls can mean additional expenses."
Which projects offer the best value? Kitchens and bathrooms are safe bets—homeowners recoup an average of around 60 percent of their expenses, especially if the designs are neutral, according to the Cost vs. Value 2020 report by Remodeling magazine. Major kitchen and bath remodels take between six and seven weeks to complete, Smith says, while a simple refresh—such as fresh paint and new countertops, tile, and appliances—can be accomplished more quickly.
Making It Your Own
Welcome to the landed gentry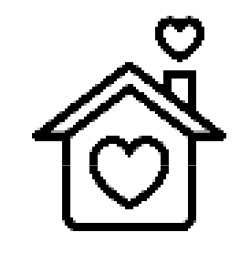 After moving into their third home in seven years, Rachel Millman and Tyler Ghingher have become pros at what it takes to feel settled quickly. Just three days after the moving trucks pulled away from their 1928 Homeland Colonial in mid-November, there wasn't a single moving box in sight—at least not on the first floor.
Focus your efforts
Focus your efforts
"I really like to have the main living area—the floor with the living room, dining room, and kitchen—set up immediately so when you come home from work, you're not walking from one stressor to another stressor of a million boxes piled everywhere," Millman says. To make this possible, she did as much planning ahead of time as possible, measuring the new property and figuring out which furniture they already owned could fit, and where.


Valuable Intel
Valuable Intel
Before moving in, Millman and Ghingher did everything they could to get to know their new neighborhood. "We did a lot of research on the neighborhood before making an offer, and we spoke to the prior owner at closing," Ghingher says. "She gave us information about the neighborhood as a whole." That relationship—including swapping cell phone numbers—has been invaluable.
Prioritize projects
Prioritize projects
The couple started by tackling some easier projects. "The night before our move-in day, we were at the house doing some stuff and ended up spontaneously ripping up the carpet in the sunroom, which I would be using as my office," Millman says. After moving in, Ghingher installed graphic black-and-white adhesive vinyl floor tiles in the space, giving it an instantly updated look for minimal labor.
Meet the Neighbors
Meet the Neighbors
You can get useful information on garbage and recycling days, and things like parking regulations. And, if your community has a listserv, that, too, is a rich source of neighborhood news and views, on topics ranging from the local elementary school, pending city legislation, and upcoming street repairs to efforts by some to put in stop signs or speed bumps. And don't forget dog-walking: It's among the top 10 ways to meet the  neighbors—or get a date.
Dog house
It's Oscar's house, I'm just living in it.
By Max Weiss Photography by Mike Morgan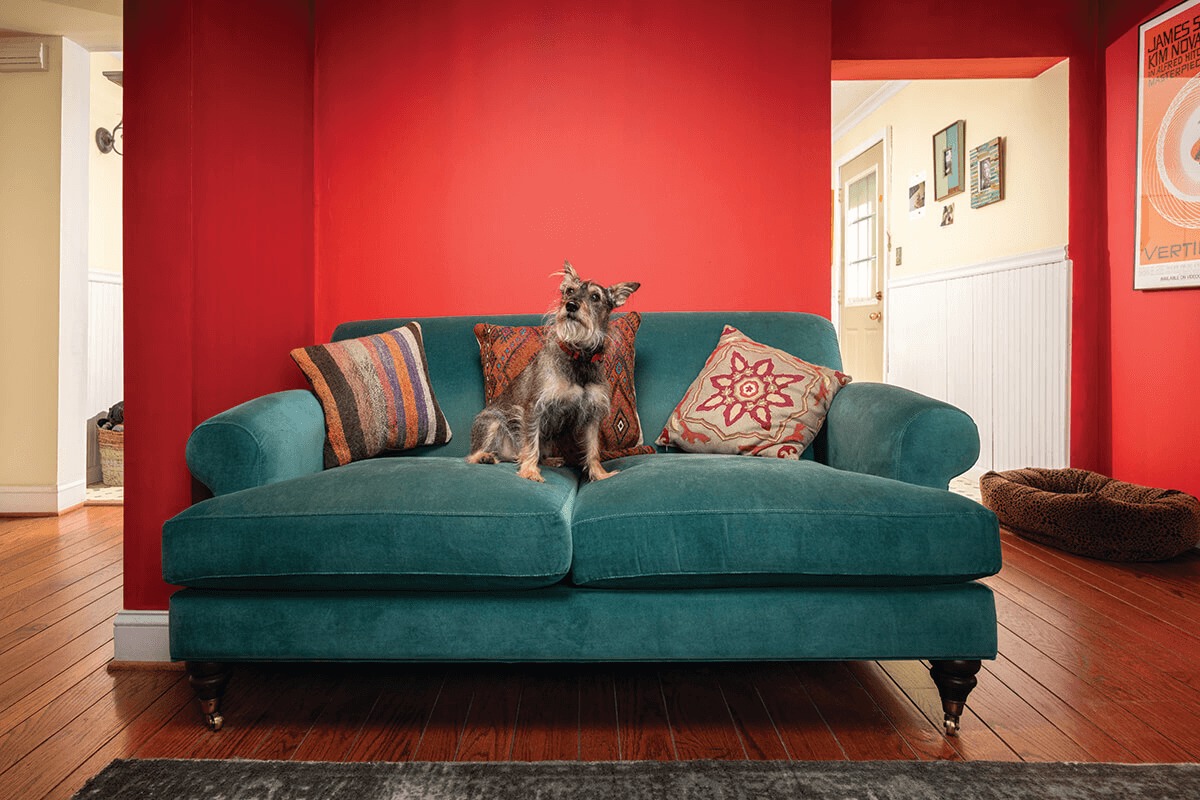 The couch was, to put it bluntly, a disaster. The upholstery was shredded, the cushions were sunken, the wooden accents were chewed and clawed beyond recognition. All the tapestries, throw pillows, and blankets in the world were not going to disguise the damage. It was clearly time for a new couch. And yet, I hesitated. What was the point of buying a new couch when, in a matter of months, if not weeks, it would be similarly abused?
Eventually, I did the hard, cold math: Oscar, my miniature Schnauzer mix, was 8 years old at the time. The average life span of a small, scruffy mutt was about 15 years. What was I going to do—wait 7 or 8 years to get a new couch? And, let's face it, before Oscar there was Harriet and Maggie, both devoted furniture destroyers. And one day, there will likely be another dog—a hogger of covers, a jumper on beds and couches, a shedder, a pooper, a veritable homewrecker. So I bought a new couch. (Two years later, I'm happy to report, the couch—a deeply impractical teal blue velvet sofa from Anthropologie—is covered in dog hair and faded from the repeated stress of Oscar's curled up form, but still presentable.)
Oh, and before you ask: Oscar does, in fact, have a dog bed—an overly priced, leopard-spotted, velvet number of his own that he never uses. (On those rare occasions that he condescends to use the dog bed, I praise him like he's the first dog to have mastered quantum physics.)
There are some people who keep their dogs in crates, or restrict them to one room with a gate, and who don't allow them to go on the furniture. I don't judge them—much. But most dog people are more like me. They let their dogs go everywhere—nuestra casa es su casa. And for those people, there is no avoiding the truth—shit happens. Also vomit.
Every dog owner is familiar with this sensation: You awaken to the tell-tale sounds of gulping and heaving. It's your dog, on the verge of throwing up. There's no stopping it, even if you dash from the bed and run to the sound of the noise like a first responder. The best you can do is maneuver the dog—physically swoop him up mid heave (good luck to you St. Bernard owners out there)—to minimize the damage: Kitchen floors are best (easily mopped); beds, couches, rugs, and piles of clothing are calamitous.
Then there's the smell. I mean, I assume there's a smell. We've all gone nose blind to the smell of our own dogs, but we've noticed that other people with dogs have homes that smell vaguely of wet fur and snout. I burn a lot of scented candles.
My friend Jennifer, at the time a proud owner of a new Italian Greyhound puppy, came home from work one day to discover a veritable crime scene of canine destruction—gnawed-on shoes, extravagantly unfurled rolls of toilet paper, couch cushions that had been relieved of their cotton stuffing—and shouted, out loud, as though to the heavens: "Why can't I have nice things?"
But this is the bargain we make. Our furry creatures give us companionship. They comfort us when we're sad or sick. They make us laugh with their silly antics. They give us joy with their cuteness and ride-or-die loyalty. And we also follow them around outside with poop bags and clean up their messes at home.
An alien observing me on my hands and knees, cleaning up after one of Oscar's accidents, would have to assume that Oscar was the king of the house and I, his mere humble servant. He would be right.

We have a to-do list for you if you want a decent price—and a quick sale.
A Wave of Whippersnappers
Here come the Millennials
Millennials make up the largest generational share of homebuyers. At 37 percent, they've edged out baby boomers (32 percent) and Gen Xers (24 percent), according to the National Association of Realtors. And the number has steadily grown, so much so that the association began breaking out young millennials (ages 21 to 28) as their own distinct group this year. If you're selling, this means millennials are among—and could likely be—your buyers, and it's to your advantage to sell with them in mind. But what does the generation that grew up in the dawn of the internet era want in a home?
Convenience and access
the young millennial buyer
Younger millennials made up 11 percent of homebuyers in 2019. The typical buyer of this generation is single, has no children, and is buying his or her first home. Just out of college and likely in their first jobs, these buyers have less household income, and will likely buy in affordable suburbs or a small town, says Jessica Lautz, vice president of demographics and behavioral insights at NAR.
When picking their home, commuting costs are a big factor for younger millennials, who also tend to pick a neighborhood based on its proximity and convenience to their workplace. Being single won't stop them, either. "We see a very large share of unmarried couples in the market, we even see roommates buying together now," Lautz says. "They're tired of renting."
Affordable and family-friendly
The older millennial buyer
While more than half of older millennials—ages 29 to 38—are first-time homebuyers, a significant percentage are actually buying their second home, says Lautz. Due to the economy and student loans, however, this doesn't necessarily put them at an advantage. "Older millennials have graduated into a worse job market," Lautz says. "If they previously purchased a home, they may have been caught in a home under water or a distressed sale. They may struggle more as they move on to their next home."
Older millennials are more likely to be married and have children in the house, and a vast majority found their home by using a mobile app. They are also taking pets into consideration. "We see a big rise of pets and purchasing choice, because you want that green space, outdoor space, and that's a big driver," Lautz says. "For unmarried couples, the pets' needs are actually outpacing factors like a specific school district."
Best face forward
Here are some tips on making your home more salable.
Brighten up the space
Maximize the natural light in your home by opening blinds and pulling back curtains before showings during the day. If your home has lots of dark walls, consider painting with a lighter, neutral hue.
Add extra touches
With the clutter gone, a few well-placed extras can enhance the potential buyer's experience. Fresh flowers in the kitchen, a potted plant on the porch, and new, white towels in the bathroom make a big difference.
Make it seem roomier
While you might treasure every knick-knack on your mantel and framed photo on your wall, lots of items can make a space feel smaller. Packing away non-essentials early will make your home look bigger. If you can, remove some of your furniture, too.
Don't shy away from statement pieces
While depersonalizing your home is a good idea, bright colors or dramatic wall decor that is artfully applied can catch potential buyers' attention in a good way. Think an oversized art canvas leaning against the dining room wall or accenting the master bedroom in trendy colors.
⇓ Article continues below ⇓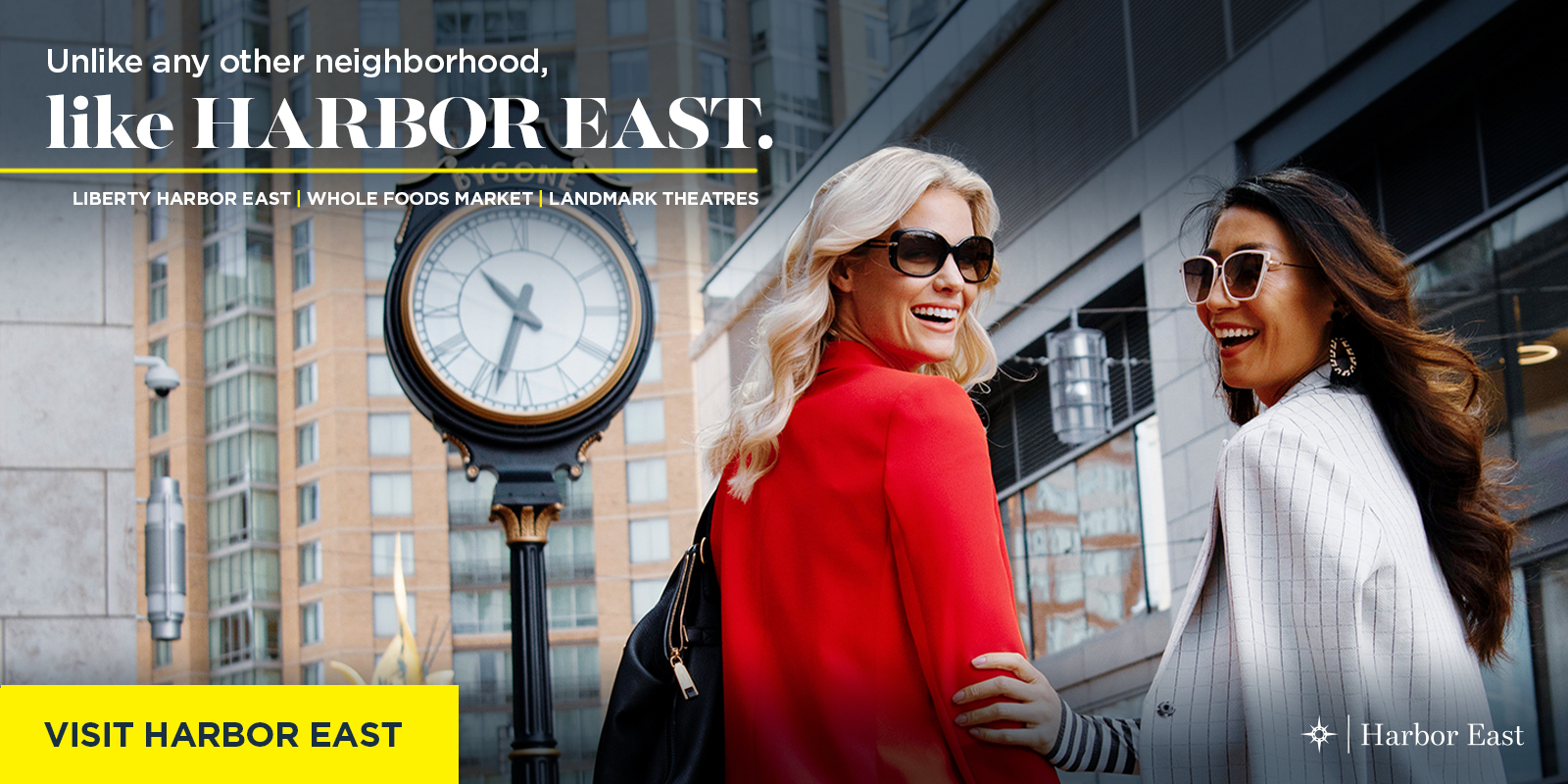 Five Easy Fixes
Here are some small repairs that will make a big difference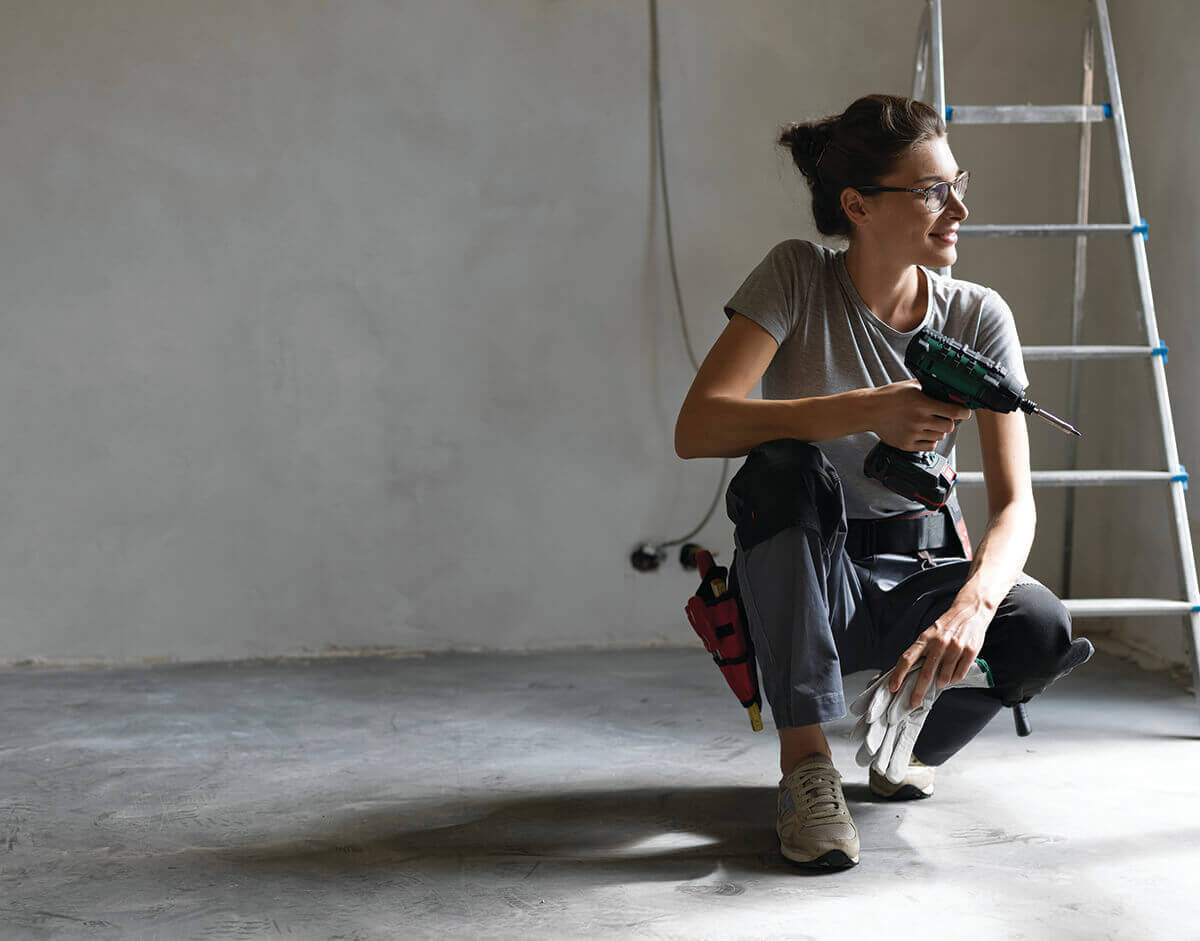 Anything that could come up on a home inspection is worth at least considering fixing—think faulty wiring, draining issues, problems with plumbing or air conditioning systems, etc. But some more cosmetic items are still worth the quick fix to give buyers the best first impression.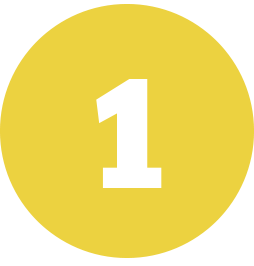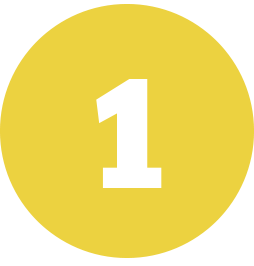 Water stains
Water stains
Water stains are a huge red flag for potential buyers. Even if the leak has been fixed, old stains will leave buyers worrying about water damage rather than noticing all the great assets in your home. For this reason, it's a good idea to bring in a plumber to double-check the area, then replace any damaged drywall or flooring and paint over the spot.
Old grout
Old grout
Bathroom or kitchen looking too lived-in? If a deep clean can't get you the look you're after, consider re-grouting the tiles. Replacing yellowing and chipping grout can make your surfaces look fresh off the showroom floor at a fraction of the price of replacing tile.
Outdated kitchen or bath
Outdated kitchen or bath
Check out other homes on the market or recently sold in your area. Do most of them have updated kitchens and bathrooms? If so, this is what buyers will come to expect and will pay accordingly. If you do decide to update, a simple renovation with neutral colors will bring the best return—upward of 50-70 percent in the Baltimore area.
Dreary yard
Dreary yard
We all know the value of curb appeal. Extend this even further to your entire outdoor space by keeping your lawn and shrubs well maintained. Trim back shrubs and bushes from windows. Fresh mulch and lawn edging can go a long way. If your lawn is patchy, consider fertilizing or hiring a lawn-care company to come in.
Damaged or dirty flooring
Damaged or dirty flooring
Hardwood has long been the most desirable flooring option for homebuyers. If your wood floors look a little sad, resurfacing could be worth the investment. If your non-wood flooring needs replacing, it's a good idea to choose hardwood.
⇓ Article continues below ⇓
Secrets of the
Open House
The purpose of these events has changed a bit.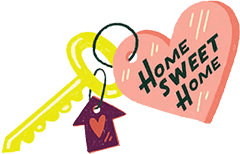 Call it curiosity, market research, or plain old nosiness: There's something about the "Open House" sign in a yard, balloons swaying in the breeze, that beckons us to enter, even if we aren't in the market to buy.
While most "lookie loos" are curious neighbors out for a walk, a dedicated few take the open-house experience to the level of a serious hobby. For Melanie Hartmann, the hobby eventually turned into a profession.
"I first got into visiting open houses when I was 22 and my mother was looking to purchase her very first house," says Hartmann, who was a psychologist working for Baltimore City Public Schools before pursuing a career in real estate. She says attending open houses let her dream about a house's potential.
"I liked going to open houses to see what the options and possibilities were." She's not alone. A survey of more than 1,000 millennials by Porch.com found that 30 percent of them have attended an open house just for fun.
Hartmann still attends the occasional open house today. But now, she can actually call it research. Hartmann founded house-flipping company Creo Home Buyers in 2018. "I like to attend them these days to network and see what trends are currently in style in particular neighborhoods."
⇓ Article continues below ⇓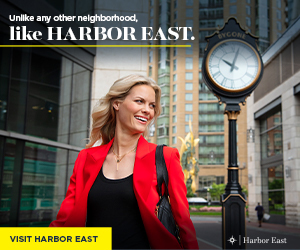 Loving it, leaving it
When it comes to homeownership, breaking up can be hard to do.
by Jane Marion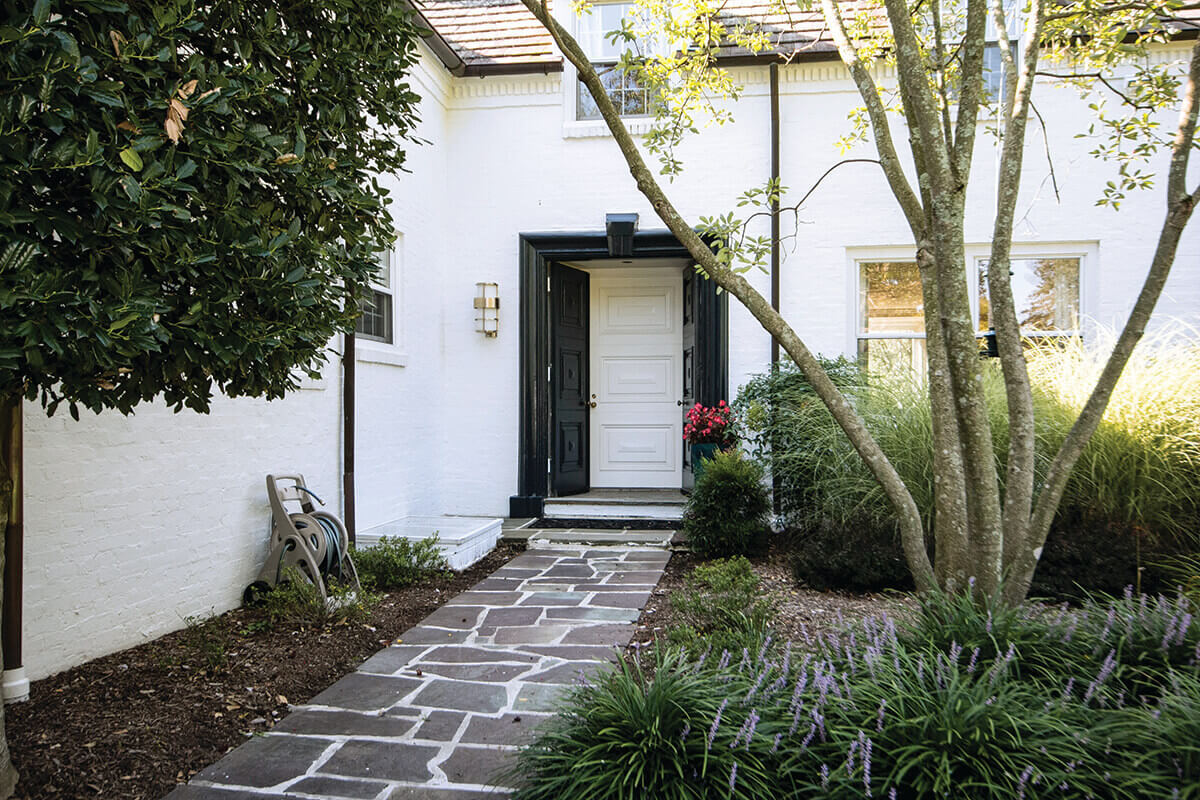 By the time I was in seventh grade, I knew the difference between a Palladium window and a bay window, a hip roof and a mansard roof, a Doric and Corinthian column. I could tell you that walnut floors were hard and, therefore, difficult to dent and ding, while pine flooring was soft and more subject to scuffing and scratching. I could expound for days on Frank Lloyd Wright's use of clerestory windows.
It's not that I was precocious or had studied my older sister's Janson's History of Art—though by college, I did have a copy of my own. It's that long before the Property Brothers were a thing or Chip Gaines was using catch phrases like "It's demo day" on Fixer Upper, my mother, Millie, had our family of six riding the rails in search of the perfect home. While some families go camping, my family went house-hunting. And every time my father moved his business, there was a new hunt to be had. In her marriage, my mother moved 14 times.
My mother was every Realtor's worst nightmare: She had definite opinions, and she voiced them freely. English Tudors "did not have enough light," Victorians had "too many small rooms," and no home built after the Great Depression was well built. For any one home my parents finally purchased, we'd looked at upward of 50, though the exception to the rule was the stone Colonial in suburban Philadelphia that took three years—and 125 showings—before she and my father settled. (Literally.)
My mom had a long checklist of likes and dislikes. Essential home features that might bother other people—like the fact that our 1920s Colonial had all of its original bathrooms intact and we had to "take turns" showering because hot water was in short supply—never seemed to bother her. We complained all the time, but she was too enamored with the hand-carved balusters to notice. By my teens, I was all too aware that buying a home could be tricky business. Having moved five times—from a prefab development deal in Tenafly, New Jersey, to a rambling historic farmhouse in Lyme, Connecticut, to a split-level number at the end of a cul-de-sac in suburban Philadelphia, by the time I turned 13, I was a veteran of house-hunting and knew enough to vow that I didn't ever want to own one.
Then I grew up—and became a homeowner. From the minute I saw the white brick French country-style manse on Old Court Road, with its oversized dark green French doors and slate walkways high on a hill in Pikesville, I knew that I'd found our family home. Never mind that it smelled of mildew or had an acre of invasive bamboo growing in the yard. And never mind that when you flushed the toilet in the original 1947 master bathroom, it came up through the burgundy-hued tub or the fact that the swimming pool no longer held water. The home had charm—and no garage.
Buying a home is a lot like falling in love. For me, it was love at first sight—I had fallen hard for this home. But within days, as water from the clogged downspouts backed into the basement, it was clear that this was a classic story of love—and betrayal.
For 20 years, I called repairmen—the roofer when the clay shingles cracked; the tree surgeon to brace an old locust and keep it from falling on the house; the exterminator when a family of mice took up residence in the walls. About five years in, I vowed that if the house was still winning in two years—and it would—we were moving. But we stayed. By that point it felt like abandoning a troubled relative on life support. We tended to it and gave it the TLC we thought the grande dame deserved.
But that house gave us something, too. It taught us that, much like people, homes are imperfect. They grow old and outdated. They require vigilance, patience, understanding, and love. It's not easy being a homeowner—there are dryer vents to clean, lawns to mow, smoke detectors to tend to—but it's worth it.
So, as we raised our three kids, I tried to take a cue from my childhood, learning to overlook the cracks in the plaster walls and see the good things. Yes, my boys, only 18 months apart, had to share a room, but it also meant that the forced closeness made them best friends. And once we cleared the bamboo, which took years—and lawn guys wielding machetes—our "hill" became the neighborhood sledding spot. Like us, that house was a work in progress.
Every so often, because house-hunting is in my blood, I'd search the internet and casually look at real estate just for fun. But one day, in August 2015, I came across a renovated townhome about a mile away from our home. It had enough bedrooms for each of our three now-adult children and was nestled in the woods. True, it was built in 1979 (sorry, Mom), but it had a soaring stone fireplace, wood floors, and a two-car garage. From the minute I stepped inside, I knew it had to be mine—and two weeks later, to my surprise, it was. And though I'd fantasized about calling it quits on Old Court Road for 20 years, the actual moment was bittersweet. That house had become part of our family narrative—it was our children's childhood home, the one that they would think of when the reminisced about their formative years. But I also knew that, whether we moved or not, our lives had moved on.
On Nov. 1, 2015, that last morning in the house, after the movers had loaded the boxes and before we pulled away, I took a final snapshot of the French doors opening into the empty hallway. Later, I posted the image on Facebook and wrote: "These walls have been a witness to love, laughter, and loss. In other words, we have lived fully in this old house for a very long time. It's not easy to move on, but with echoing halls and kids grown and almost gone, we didn't want to overstay our welcome. Be well house. Love always, Jane."
Four years later, I ride up Old Court to visit the house on the hill. After years of renovations, the new owners have made it their own, but it's that house that we'll always think of as our house.
---
Break Out the Brillo
Here are tips to make your home spick and span
A thorough cleaning will brighten up your home when it's for sale. A professional can help achieve that deep clean for sparkling carpets, windows, and those hard-to-reach nooks and crannies. But whether you enlist the pros or not, there are lots of things you can handle yourself. We answer your most pressing questions.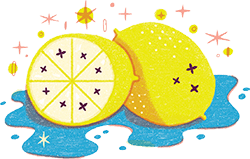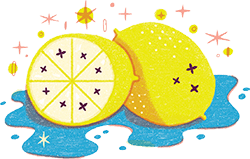 Steam Heat
Steam Heat
How do I clean the microwave?
How do I clean the microwave?
The best rule of thumb is to wipe your microwave with a damp sponge or paper towel after each use. But in an emergency—say a bowl of tomato soup or a baked potato explodes like Old Faithful—your best bet is to put a cup of water and a few spoonfuls of white or apple cider vinegar in the oven and allow it to boil for a few minutes. The steam will soften up the gunk and make it easier to wipe.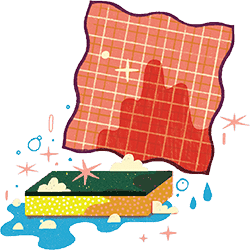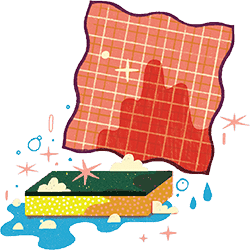 Rag Time
Rag Time
How can I clean my shower curtains?
How can I clean my shower curtains?
Shower curtains are among the dirtiest items in the house. Throw plastic or vinyl curtains in the washing machine with a bit of detergent and add several bath towels for extra agitation, then dry on a low heat setting or air-dry to keep it fresh, and stretch the curtain out after each use to get rid of excess moisture.
Care Bear
Care Bear
How can I clean a stuffed animal?
How can I clean a stuffed animal?
Most stuffed animals can be washed with mild detergent on a gentle cycle, but, between baths, your kids' plush pals can best be freshened with a quick roll over from a lint brush.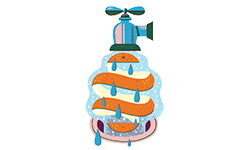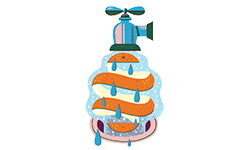 Smell Test
Smell Test
How can I clean the garbage disposal?
How can I clean the garbage disposal?
A disposal doesn't actually dispose of whatever you put in it, rather it conditions it before it enters the sewer system. If the food you feed the disposal hasn't fully moved through it, you will notice a rotting smell of food fragments. The fragments can also become a nesting ground for whatever you feed the disposal. Always use a lot of running water (think a sink's worth) when running the disposal to flush filaments and fragments of food. You can also remove and disinfect the rubber drain stopper, then run citrus peels through the disposal for a fresh scent.
Light Fantastic
Light Fantastic
How do I clean my crystal chandelier?
How do I clean my crystal chandelier?
There's really no way around the obvious: The chandelier has to be cleaned by hand. Turn it off first! Then, using a vacuum nozzle, gently suck the loose dust particles off the light. If the bulbs and sockets point upward, cover with a plastic bag and secure with a rubber band to keep from getting wet. Protect your floor with a drop cloth, then spray a glass cleaner such as Windex onto the crystals, avoiding wires, bulbs, and sockets.
Going Green
Going Green
How can I clean the plants?
How can I clean the plants?
Clearly, spraying Windex or any household cleaner would kill your plants, but since dust can block the light and clog the pores of the plant, do it a favor and give it a good dusting every now and again. Simply fill a spray bottle with clear water and set the nozzle on a gentle setting. Put your plants in a tub or a sink and spray until the water drips off the tips of the leaves. Also spray the plant's underside. This will also wash away parasites such as insect eggs that can damage your plant.
Find the Best in Baltimore