Holiday entertaining is all about adding touches of warmth, cheer, and sparkle to our otherwise humble abodes.
Home & Living
Shine On
Adding touches of warmth, cheer, and sparkle to our humble abodes.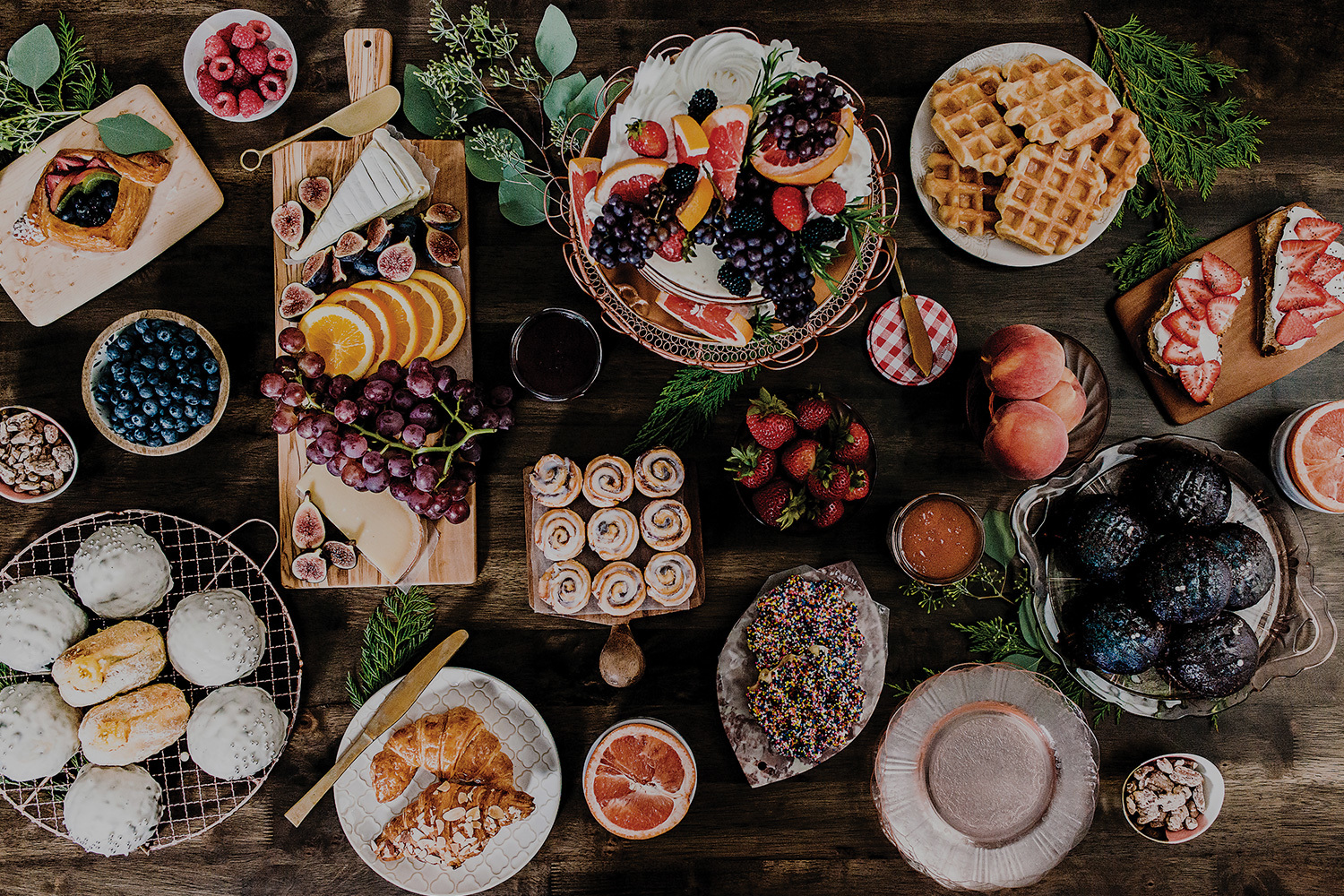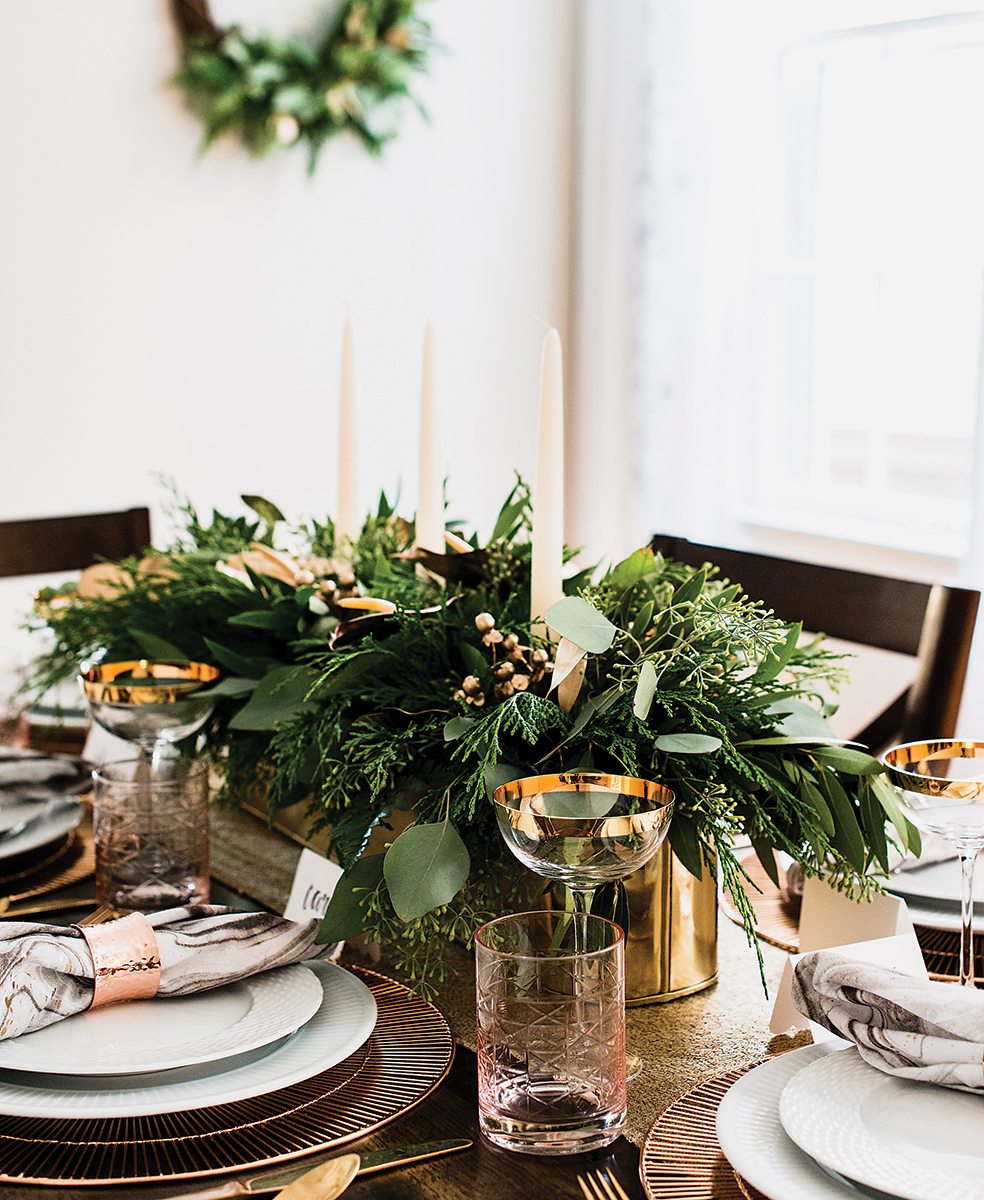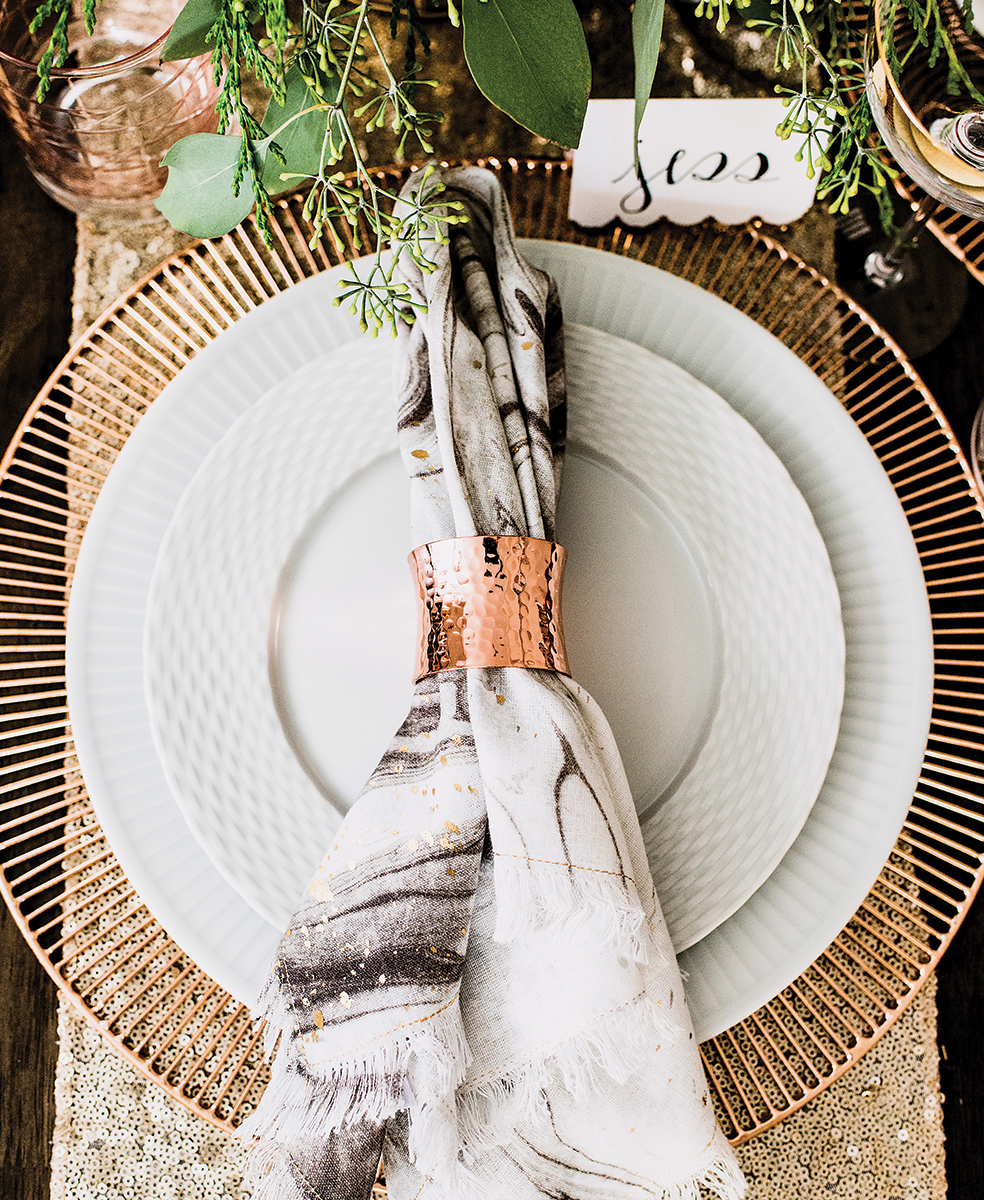 Mixing metals creates a sophisticated color palette that screams luxury.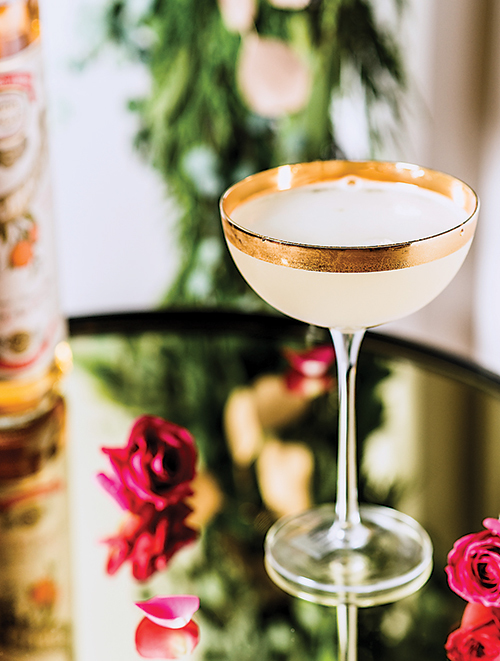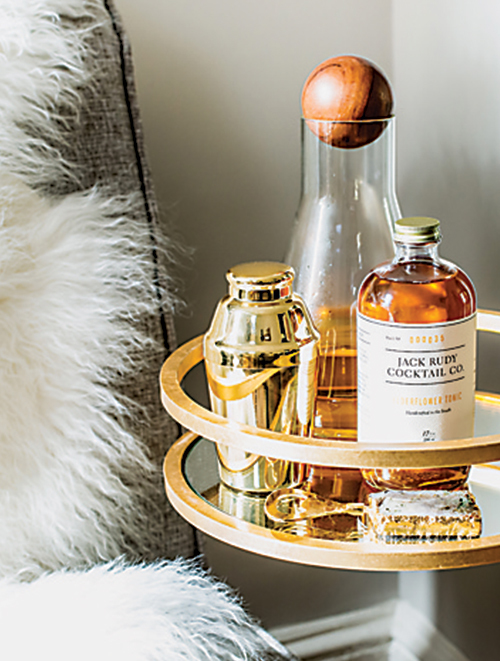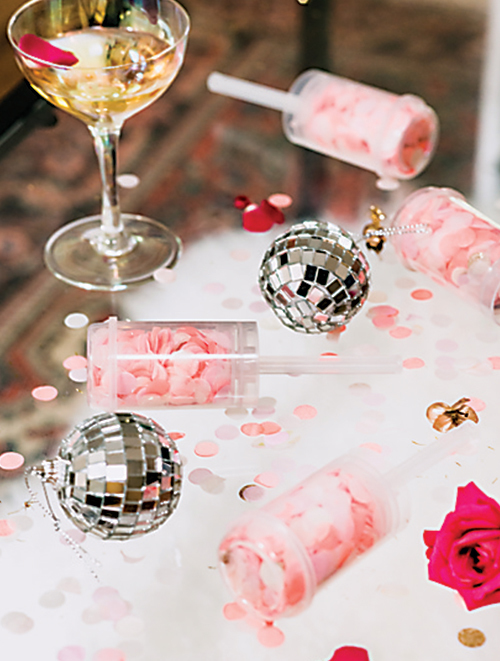 Resucitador de Cadáveres Cocktail
Impress your guests with this seasonal take on a Corpse Reviver #2 by bartender Josiah Dells of R. Bar and The Ready Room Cocktail Bar.
Ingredients
3/4 oz. Mezcal El Silencio Espadin
3/4 oz. Pierre Ferrand's Dry Curaçao
3/4 oz. Vinho Verde wine syrup*
3/4 oz. fresh lemon juice
Directions
1. Chill whichever glass you plan to use by filling it with ice water.
2. Combine all ingredients into a shaker.
3. Shake vigorously for a least 30 seconds to ensure proper mix.
4. Empty the ice water from the glass.
5. Rinse the glass with Orange Blossom Water.
6. Double-strain the drink from the shaker and enjoy.
*To make the Vinho Verde wine syrup, take one cup of Vinho Verde wine and heat in a saucepan. Once the wine is hot, add one cup of granulated sugar. Stir until sugar dissolves.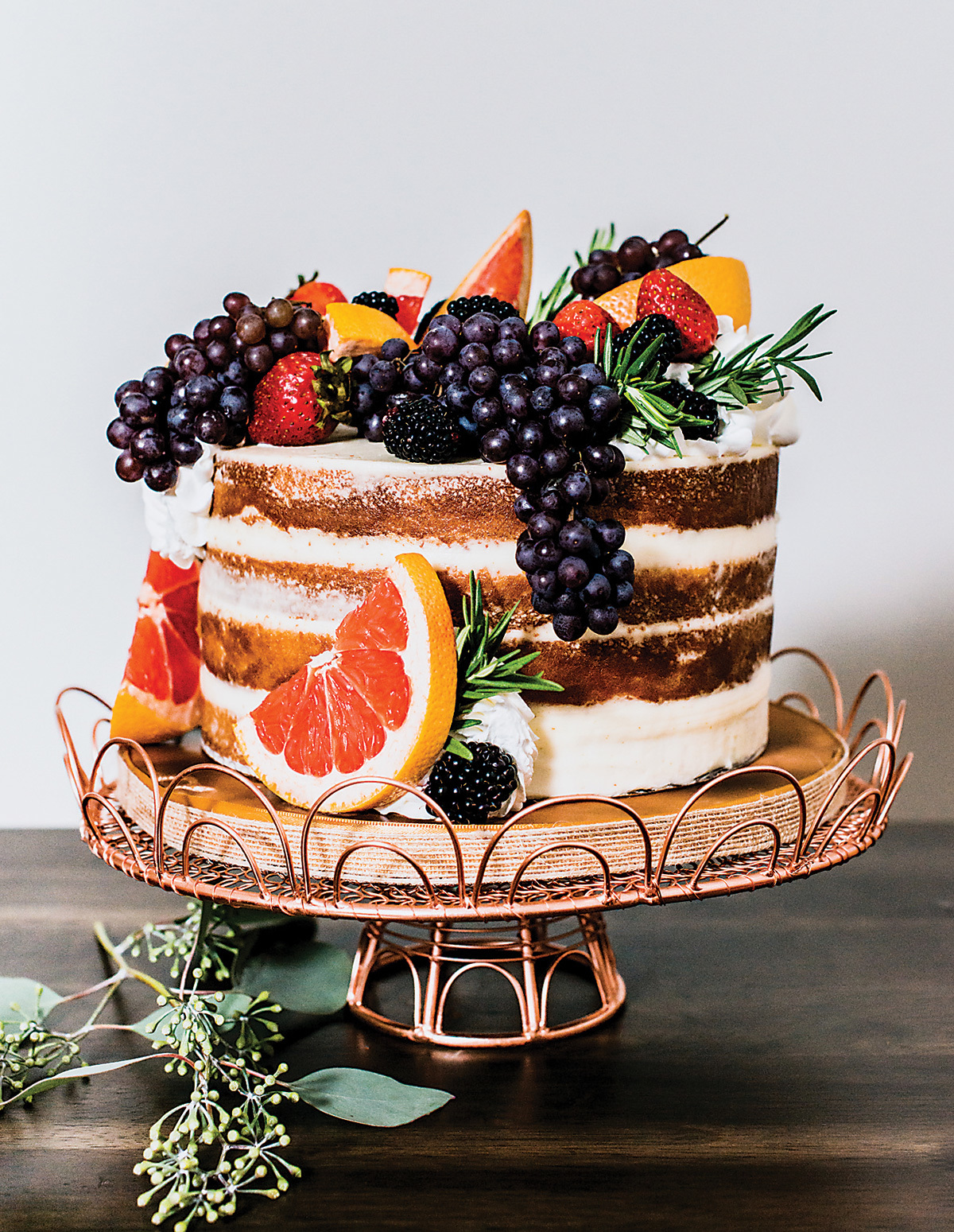 Create a glam holiday brunch that ditches the savory and focuses on the sweet side.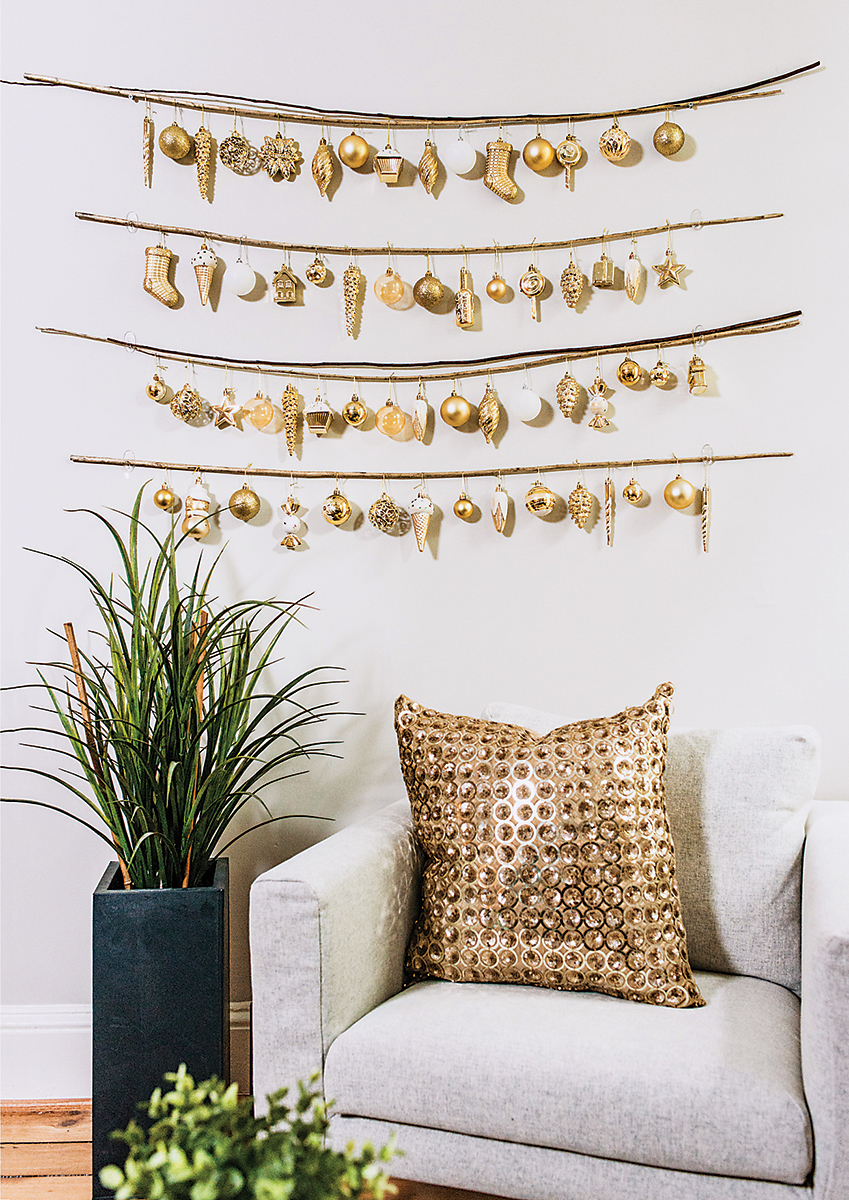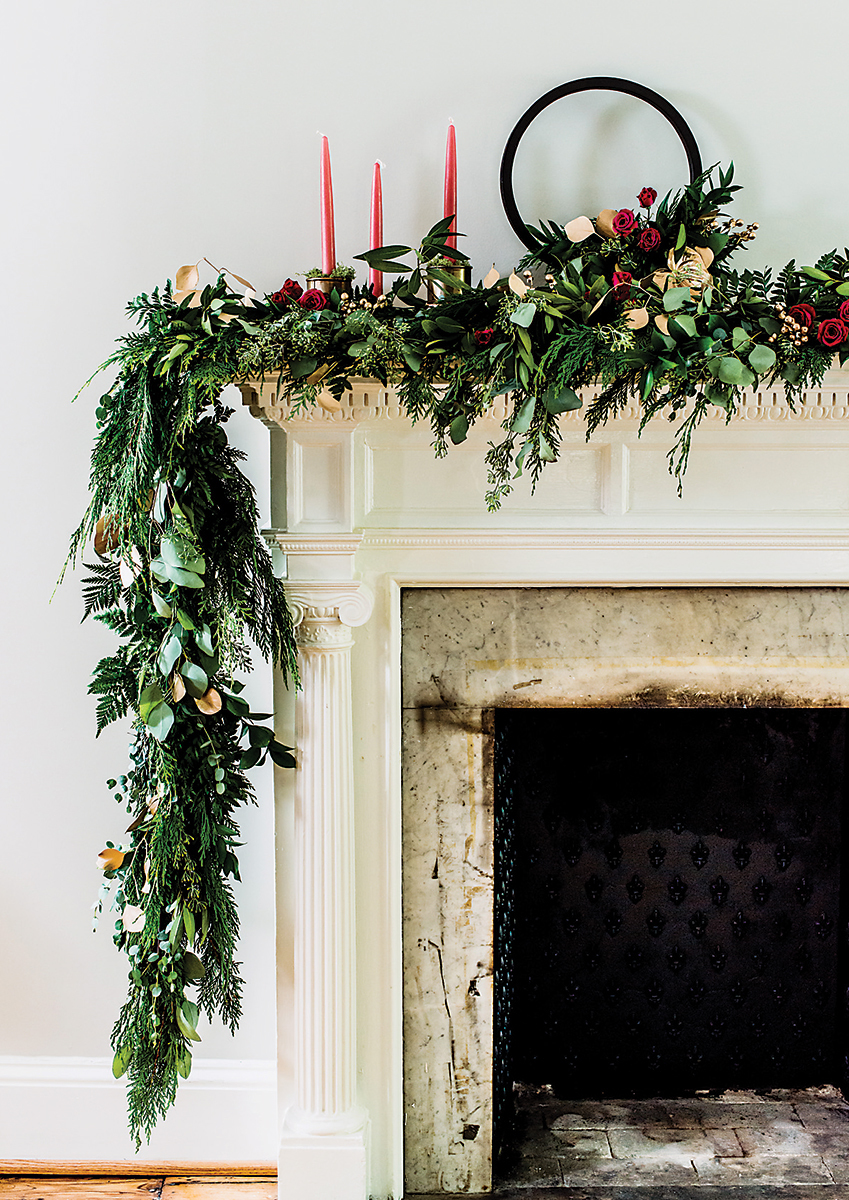 How to: Ornament Display
What you need
4-6 sturdy branches (We used: Ashland Natural Twisted Willow branch bundle, $19.99 at Michaels)
8 Command brand plastic 3M wall hooks
Selection of your favorite ornaments (Pick your color. We went solid gold.)
Directions
1. Choose a wall and, using a level or ruler, figure out where you will be putting your 3M hooks. Use a pencil to lightly mark the correct spots.
2. Apply the 3M strips to the wall and test out the branches. Trim branches to your liking so that they are even on both sides.
3. String up the ornaments on branch, alternating sizes and shapes. Voilà!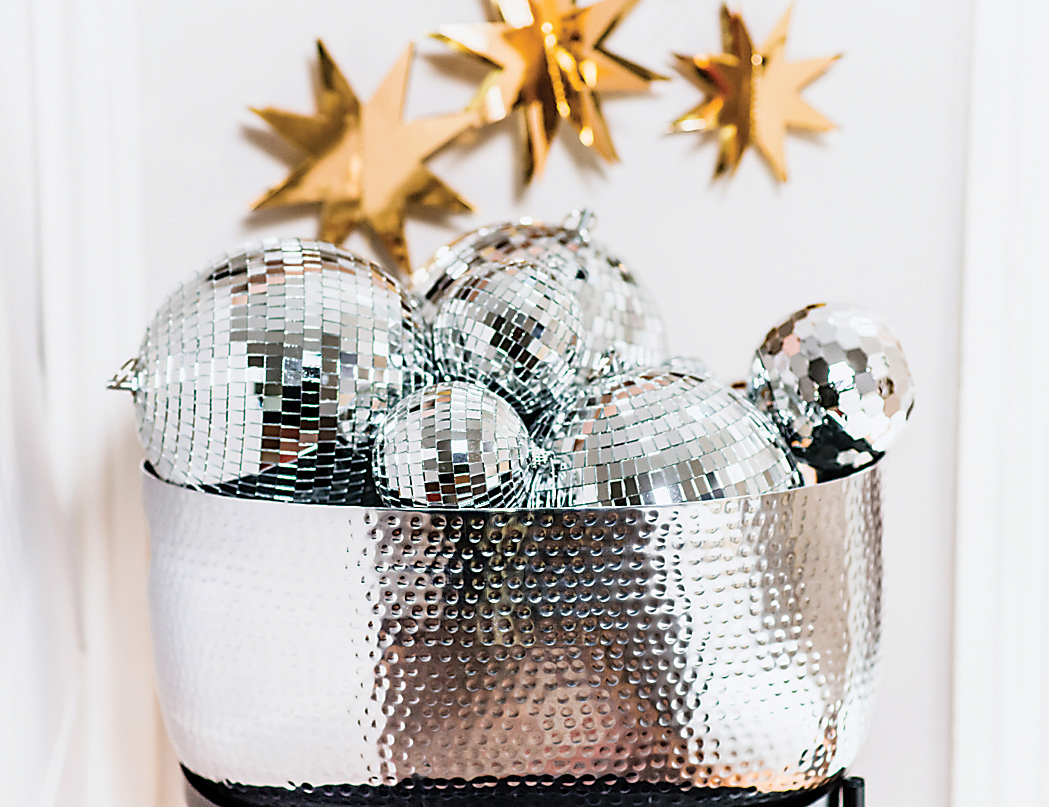 Disco balls are a fun way to add sparkle to your home. The key is styling them in an understated way that is more chic than it is Studio 54.