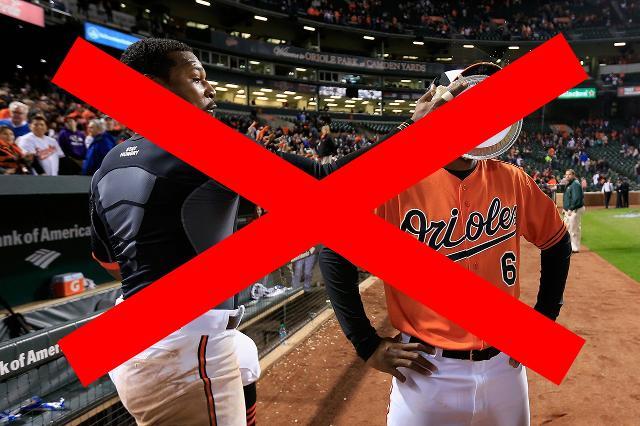 MLB.com
First, start with the great news: The Ravens renegotiated Joe Flacco's current deal.
We get to keep our beloved, rock-solid QB in purple for the next six seasons. The move, which saves the Ravens a few bucks in the very short-term and opens some much-needed cap space this season, is for a record-setting average of $21.1 million. When asked if he gave anything up in negotiations with the team, Flacco chuckled. "It's tough to say you give up anything when you're signing these kind of deals." Good answer, Joe.
More good football news: Justin Tucker, one of the NFL's best kickers and one of our favorite men-about-town, also re-signed with the Ravens.
Tucker officially signed for another year after the team placed their "franchise tag" on him, meaning he'll play for $4.5 mil this fall while hopefully the two sides work out a longer deal. What's not to love about a guy who sings operas and gets practice kicks in at Patterson Park? (check video below.)
The bad, but could've been worse, news: Terrell Suggs arrested.
The linebacker, recovering from a season-ending Achilles tear, was arrested early this morning in Arizona for leaving the scene of an accident and driving on a suspended license. First reported by TMZ, naturally. No was injured in accident, which was a single-car collision, and police said Suggs was not impaired. Not much else to say, except that we're glad no one was hurt.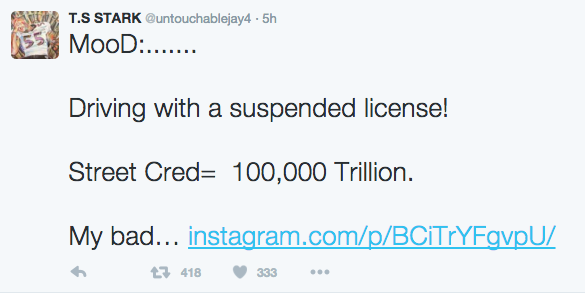 The truly bad news: No pie for you.
Who are these people putting a stop to Adam Jones's post-game pieing? The kite-banning Taliban? As every O's fan knows, Jones transformed the traditional, staid post-game on-field interview into a fun, summer ritual at Camden Yards. Who exactly put the kibosh on pie smashing isn't clear to us, but apparently it was deemed necessary for "safety" reasons. Whatever.
And the awesome: Destiny Hudgins, a 16-year-old Carver student, became the first female from Baltimore City to qualify for the state-wrestling tournament.
Kudos to The Baltimore Sun for profiling Hudgins, a Carver team captain, this week. There is simply no tougher high school sport—physically and mentally—where athletes take the mat alone, literally putting themselves not just at risk of losing, but getting pinned. Only a sophomore, we're sure there are more great things in Destiny's future.