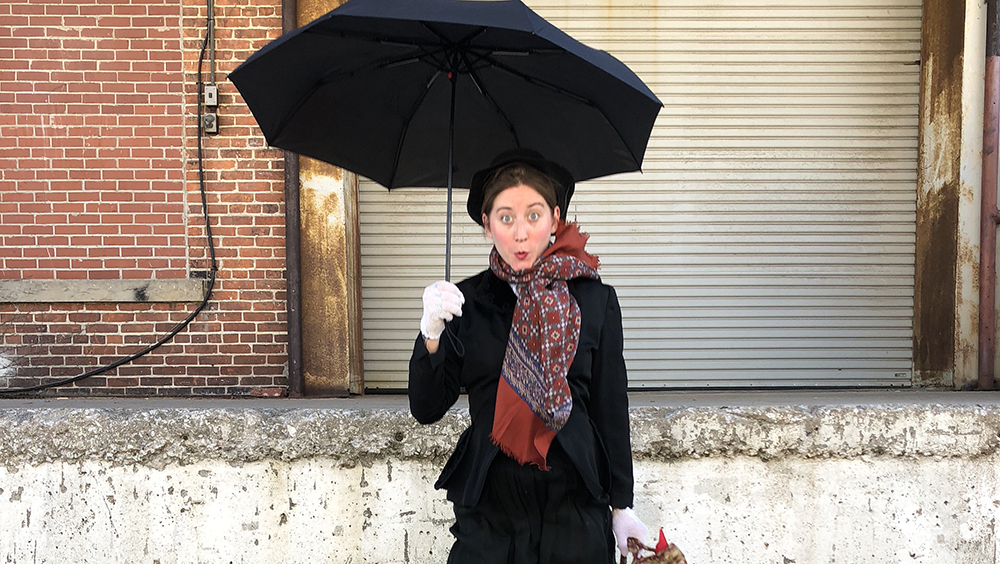 Milk and Ice Vintage
Halloween is our annual opportunity to step outside of our normal selves and embody someone (or something) else for a night of revelry. Whether you're aiming for spooky, silly, or sexy, we're of the mindset that the best place to source your best festive look isn't Amazon or Party City. If you're willing to dig a little deeper, vintage shops are a treasure trove of inspiration and unique pieces that will bring any look to life. We asked local vintage mavens to put together costumes pulled from their racks and give us hot tips on shopping used for a memorable look.
"A costume doesn't have to be blatantly obvious—explaining the gist of your idea to people can be half the fun," says Sara Autrey of new Charles Village vintage mecca Get Shredded Vintage. Autrey's "Eccentric Yacht Couple" couples' costume, is the perfect example of that sentiment. On their own, each of the pieces can be worn in normal life for an on-trend nautical look or worn all together, with a sprinkle of wanderlust attitude, the costume comes to life.
Looking to party hard this All Hallows Eve? The Halloween queens at Milk and Ice Vintage have you covered. "Don't hesitate to ask the owners at a vintage store if they have any 'wounded birds,' meaning cool vintage that's not for sale because it's flawed in some way," says Kate Thomas, who co-owns the store with Angie Gavin. "You can often get super rare and more interesting one-of-a-kind pieces at a discount, and you don't have to worry about damaging them if you're out partying!"
Once you've got the basics of your holiday 'fit picked out, the last piece of the puzzle to a successful costume is all in the attitude. "The key to pulling off a DIY costume is going all out," says Morissa Rothman-Pierce of Bottle of Bread. "Go the extra mile and paint your face. Roll around in a pile of dirt if you're being Pigpen. Just go wild, because Halloween is an excuse to be your wildest self."
We asked our favorite vintage owners from Get Shredded, Keepers Vintage, Bottle of Bread, and Milk and Ice to style (and model!) some of the best potential Halloween looks in their stores.