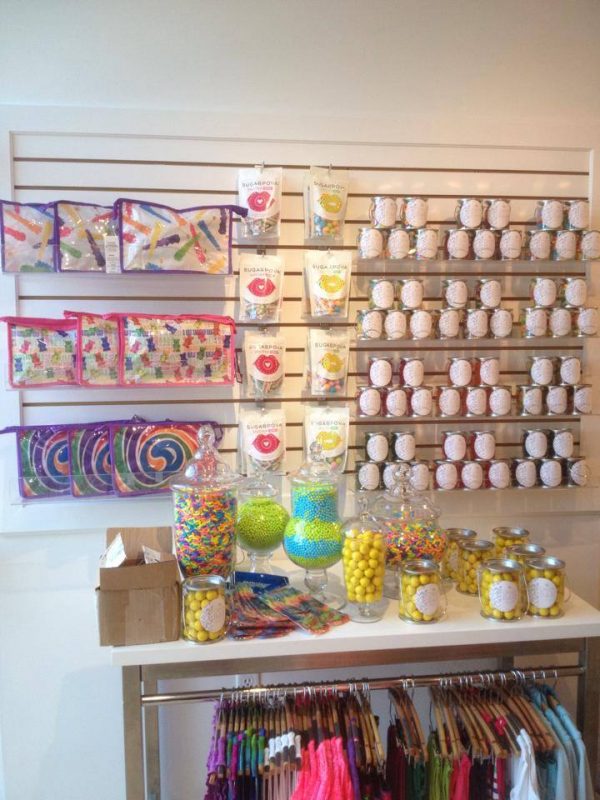 Check out some of our favorite shops' new locations.
After about five years in business, Wee Chic has expanded and relocated (don't worry, your favorite kids' store hasn't gone too far!), just across the courtyard in Green Spring Station.
The new, larger space (almost twice the size of the original) means even more of the store's trendy children's clothing, accessories, toys, and gifts. Parents of tween girls: keep an eye out for a larger selection of clothing, room décor, accessories, and gifts. In addition to these items that we already know and love, Wee Chic will offer some all-new lines (like the recently-launched Vince kids for Fall 2014) and never-before-carried nursery furniture.
The boutique will also welcome two new services to be enjoyed by shopping kids and parents alike. At The Candy Bar, customers can enjoy their own creations (such as customized candy necklaces and pinwheel lollipops). The store will also continue to partner with (cool) progeny to create The Room at Wee Chic, a new space where the team will offer educational and enrichment programs, as well as photography services in collaboration with Laura Black Photography.
Where: 2360 W. Joppa Rd. #115, Lutherville, (adjacent to the Joppa Concourse entrance to Green Spring Station, in the space formerly occupied by The Pleasure of Your Company), 410-878-7400.
Back in March, we blogged about Lush opening another location right here in Harbor East, and now, we're excited to announce that the store is officially open—just in time for a summer makeover.
Stop by Lush's first Baltimore City location to shop the line's all-natural, cruelty-free cosmetics, fragrances, hair, and skincare products.
Refresh your old cosmetic case and opt for one of the store's many "naked" or package-free products (including solid shampoos, soaps, toothpastes, bath bombs, and more) to help cut down on waste.
After trying out your new purchases, check out the store's new Auto reFRESH program—a custom service that regularly delivers your favorite handmade products right to your door!
Where: 1001 Aliceanna St., Suite B