Winter's over and everyone's dying to get out of the house. But with so many spring events—both fancy and casual—it's hard to know what to wear. We've selected six popular local happenings and prescribed the perfect dress code for each.
Hair and makeup by Susan Heydt at Suze Makeup Studio for Armani Beauty. Model: Kira Dikhtyar, Q Management. Styling assistance by Lauren Bell, Kelly Coleman, and Emily Delaney. Flowers courtesy of Crimson & Clover Floral Design, Inc.



Orioles Opening Day
Camden Yards, April 10
"Os Bohs & Babes" tank ($28) at Babe. (a boutique). Veronica Beard baseball jacket ($895) at Ruth Shaw. J Brand low-rise slim boyfriend jeans ($220) at Jean Pool. Steve Madden black quilted sneaker ($69.95) at South Moon Under.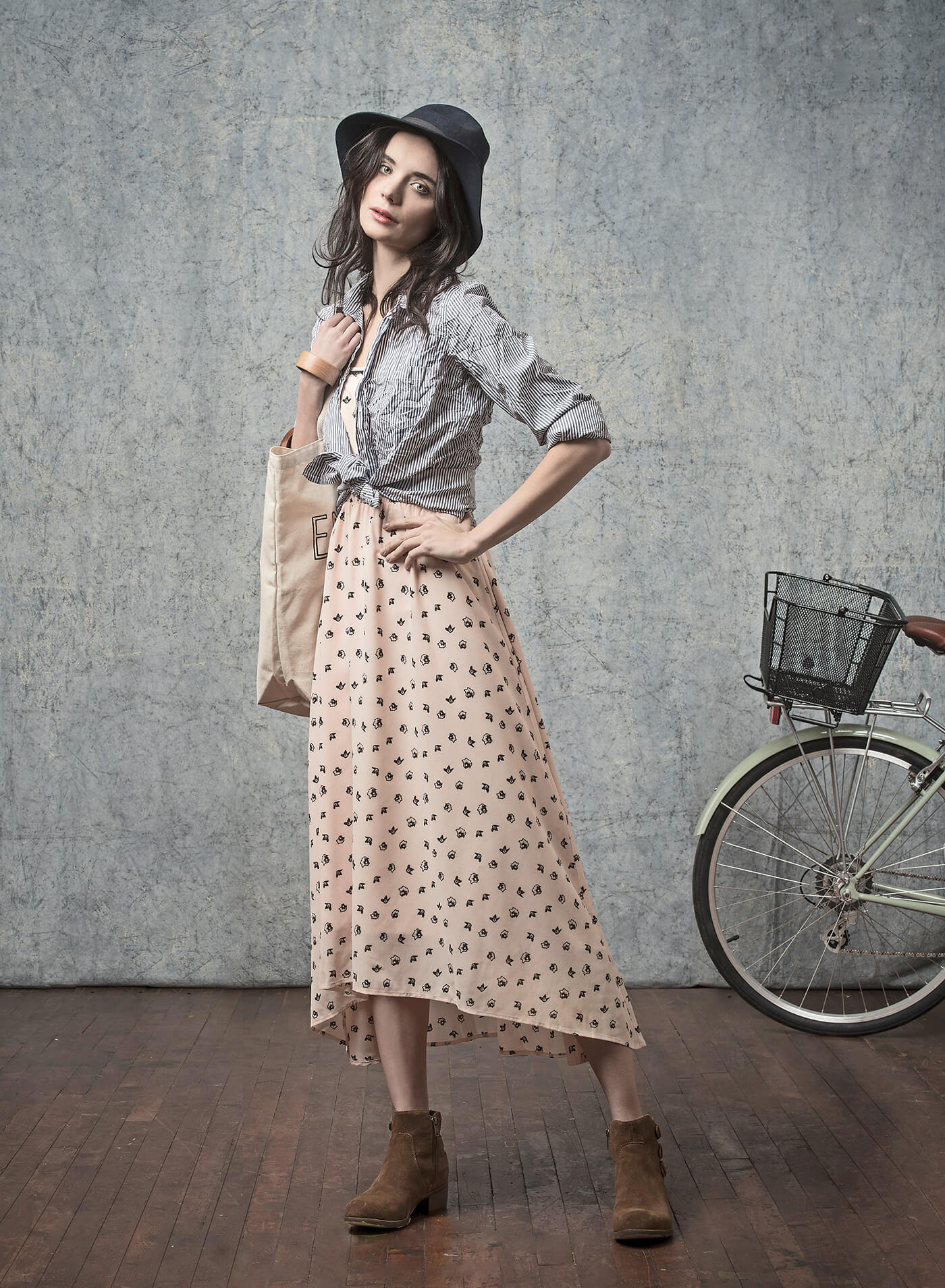 Baltimore Farmers' Market & Bazaar
East Saratoga Street, opens April 5
Jack Strappy midi print dress ($68.95) at Doubledutch Boutique. Frank & Eileen button-up shirt ($178) at The Girl Next Door. Ugg Volta booties ($175) at South Moon Under. Navy fedora ($42) at Brightside Boutique. Stay Home Club Emotional Baggage tote ($22) at Brightside Boutique. Wooden bangle by Dennis Bourke ($40) at Bijoux. Breezer Downtown EX bike in glossy grey sage ($459) and Sunlite Rack Top mesh basket ($39.99) both at Joe's Bike Shop.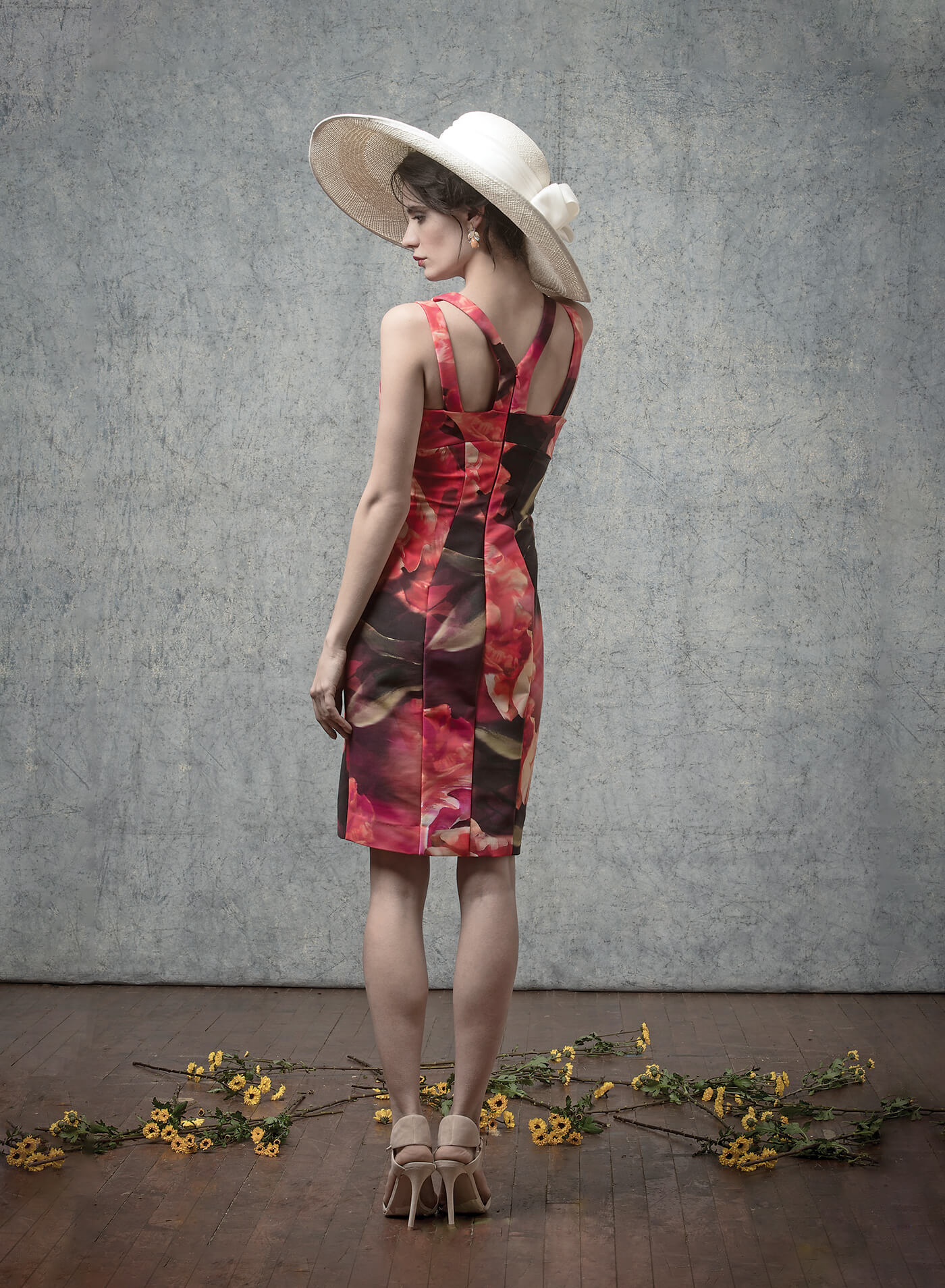 140th Preakness Stakes
Pimlico Race Course, May 16
Nicole Miller strappy floral dress ($530) at Handbags In The City. Belfry Fabulous hat in white ($199) at Hats In The Belfry. Giamrito Rossi Camoscio nude heels ($865) at Ruth Shaw. Multicolor pastel drop earrings ($36) at Sassanova.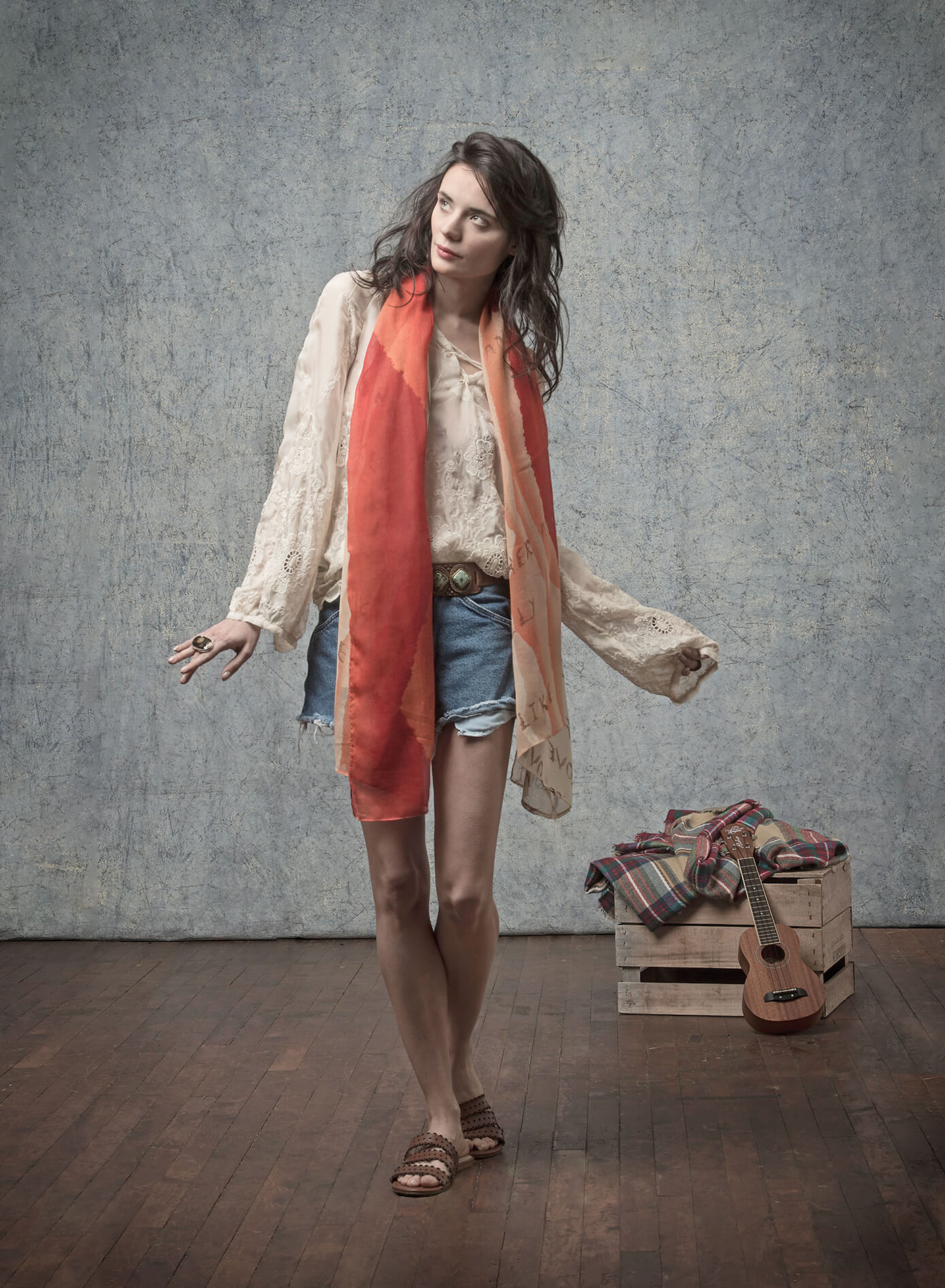 Charm City Folk & Bluegrass Festival
Druid Hill Park, April 25
Love And Liberty Cai lace-up-blouse ($286) and Kodia fringe belt ($198) at Panache. Vintage denim shorts ($24) at Hunting Ground. Simonetta scarf ($22.99) at Ma Petite Shoe. Kate Spade Brittany sandal ($215) at Sassanova. Agat Navajo ring ($550) at Bijoux. Plaid blanket scarf ($42) at South Moon Under. Ukulele ($85) at Ted's Musicians Shop.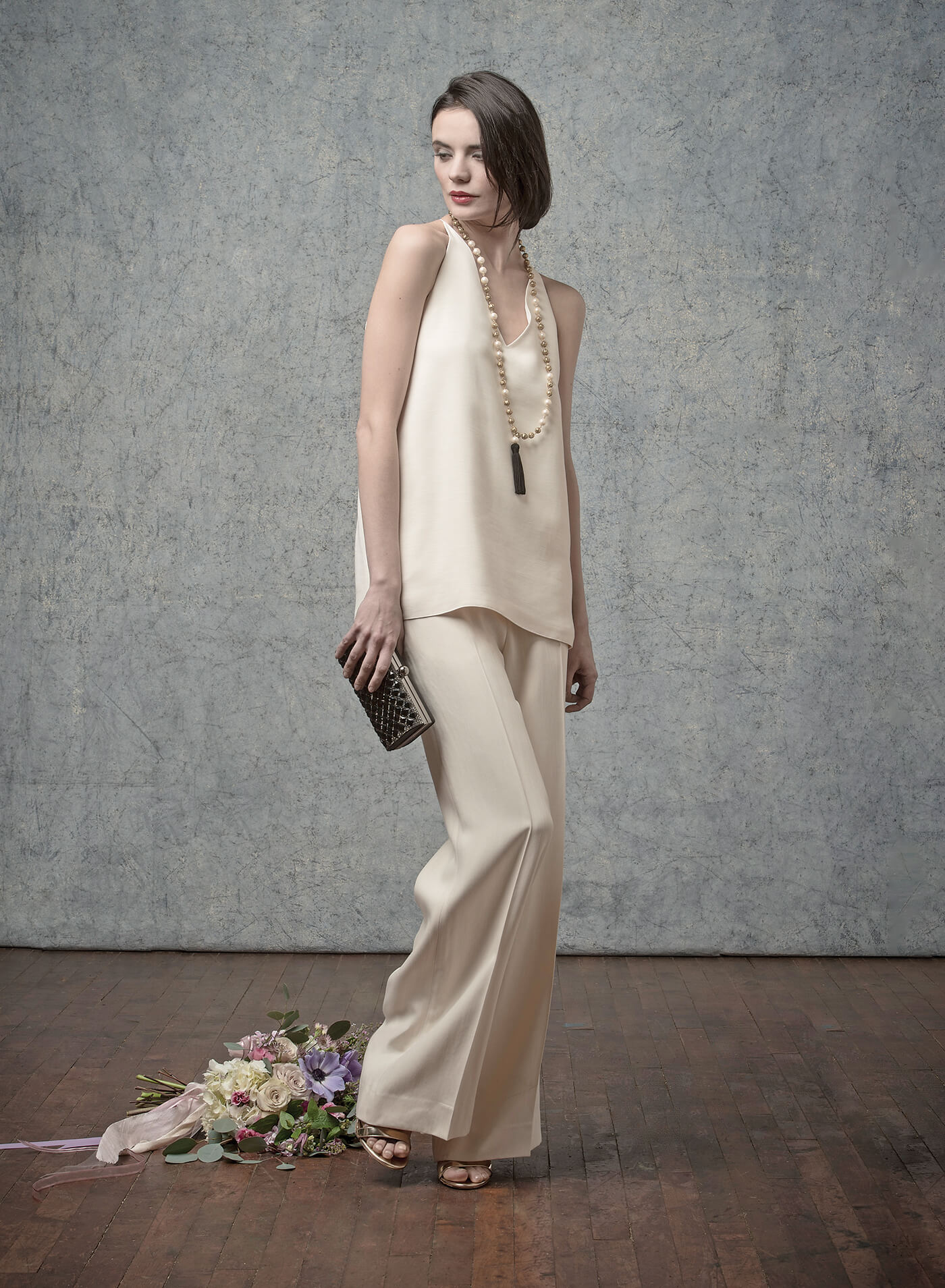 35th Baltimore School for the Arts Expressions Fundraiser Gala
March 7
The Row Hella top ($890) and The Row Siobhan pant ($1,290) at Ruth Shaw. Yochi pearl and black tassel necklace ($85) at The Little Shoebox. Bejeweled black clutch ($150) at Francesca's Atelier. Aquazzura Linda 75 heels ($675) at Ruth Shaw.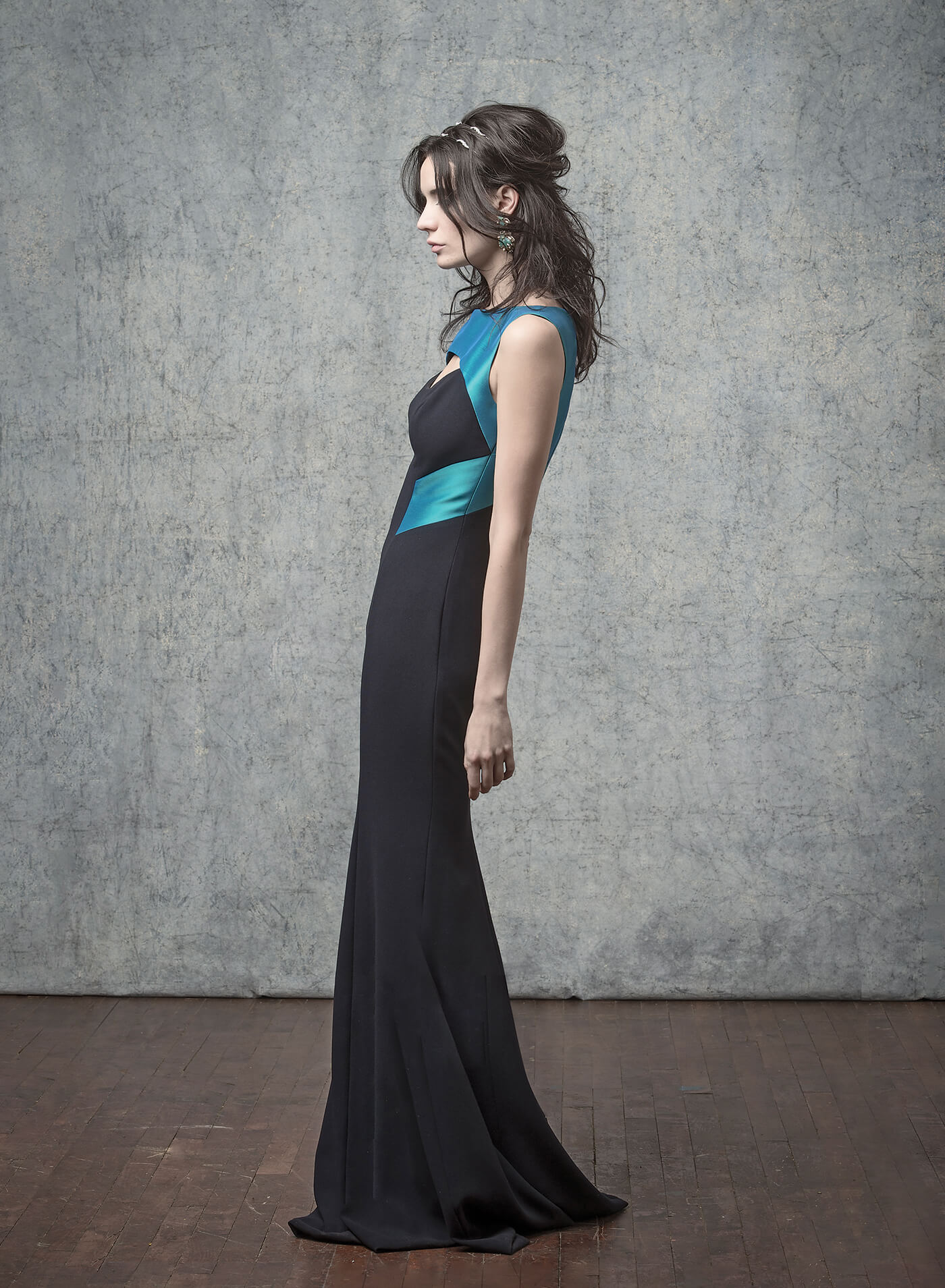 29th Center Stage Annual Benefit Gala
April 25
Theia navy with turquoise trim gown ($695) at Francesca's Atelier. Crystal headbands by Oliver Weber ($43/each) at Bijoux. Suzanna Dai Sunset Blvd. turquoise-and-gold drop earrings ($215) at Sassanova.