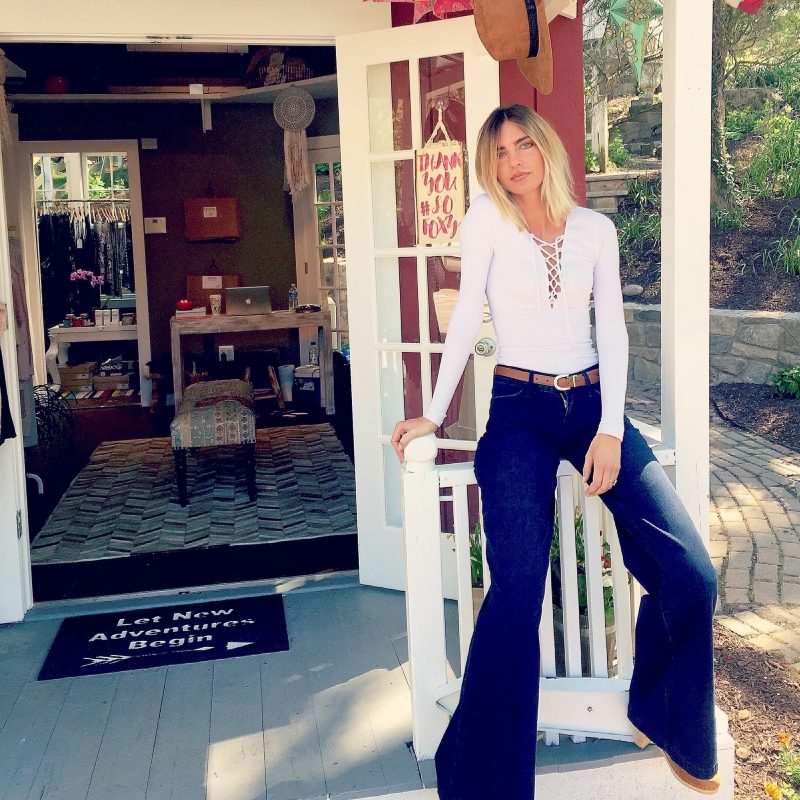 Whether you're transitioning from student to employee or wife to soccer mom, changing your vibe can be a drag. But, when it comes to modifying your wardrobe, Bear Fox Babe has got you covered. Located in a quaint cottage in Historic Ellicott City, Bear Fox Babe prides itself on creating one-of-a-kind looks that won't break the bank. Inspired by a husband and two pups, owner Macy Della opened the shop in April of this year, offering designer sample pieces that make looking and feeling good affordable for every lady. We caught up with Della to learn more about her inspiration behind Bear Fox Babe, her favorite fashion trends, and the most rewarding part of owning her own business.
---
What was the inspiration behind starting your own boutique?
Macy Della: It really just started with me pulling samples from the showrooms I work with and normal sample sales as well. I was doing pop-ups prior to opening, but they started to become hard to manage and I wanted to have a permanent location and home for our clients. I just love fashion; I love dressing people and I love styling them. I started pulling sample pieces for my friends and family and started selling them online. I realized this was a way I could have fun with what I'm doing and be passionate as well as make a living off of it.
How did you get the idea for the store name?
MD: Bear Fox Babe is named after my dogs and my husband. I have one that looks like a bear that we call Ella Bear and one that looks like a fox and he's our little Leo Fox. And of course my husband is the babe.
How would you describe your boutique?
MD: Bohemian and contemporary kind of sums it up.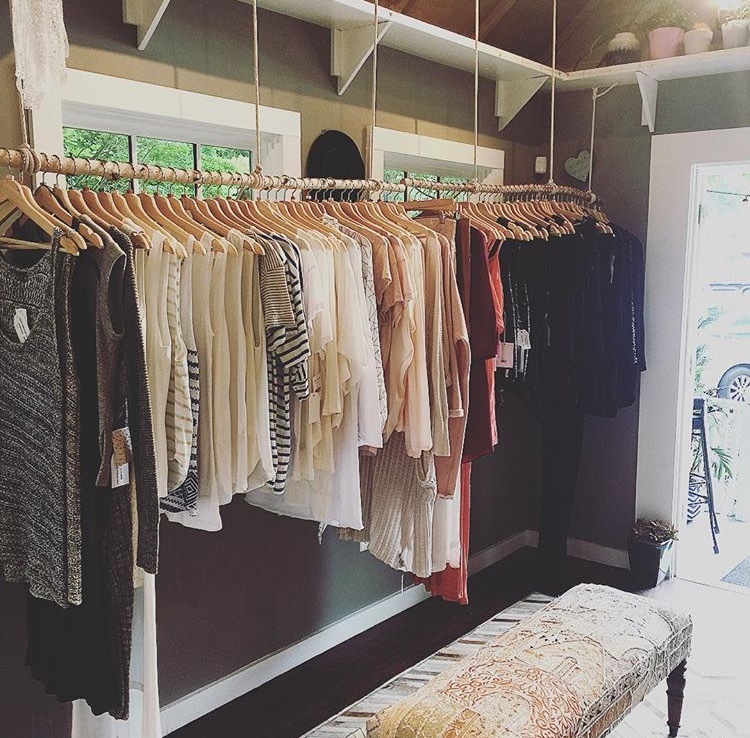 What is your favorite thing in the store?
MD: I have this See by Chloe denim maxi skirt that I love. I know people are like, 'Oh a denim maxi skirt?' but it's adorable and has this fray on the top with a rose gold zipper. I pulled it for myself too.
No outfit is complete without . . .?
MD: That one's tough. When I wake up in the morning and am feeling a certain type of way, I'm going to match that vibe. But I would have to say right now it's all my rings.
Most embarrassing fashion trend you used to love?
MD: Dating back to high school, I loved the whole wearing Hollister and Abercrombie thing. Looking back, I'm like, 'Why did I do that?'
What is your guilty pleasure?
MD: Nutella. I've been off of it for a while, but honestly, once I start, I can't stop eating it.
What is your current favorite fashion trend? Least favorite?
MD: My current favorite fashion trend is slip dresses and I hate the fact that they are trending right now because I feel like I've been wearing them forever. And chokers—everyone is wearing chokers. Least favorite trend is anything from H&M and Forever 21.
What has been the best part of owning your own store?
MD: It has been very rewarding for women to come in here and to have a one-on-one experience with them. I have a lot of women coming in and feeling lost and it being a transition period for them. Whether they are getting older or leaving college or getting a new job, they come to me and I help them find themselves in style and fashion. That's one of the reasons I have this place is to help people.
Our top three picks: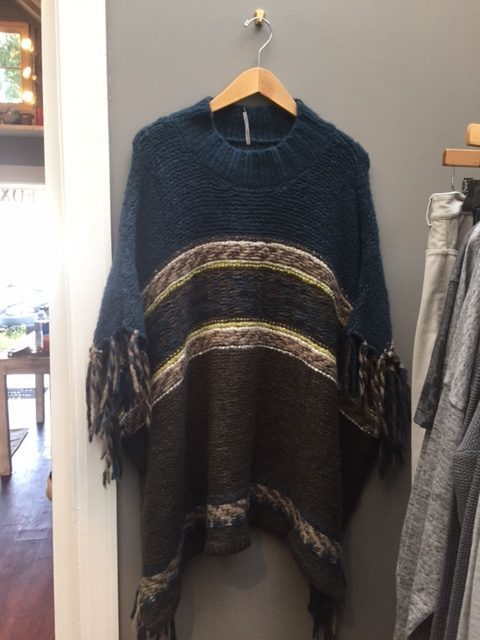 Free People Wrap Skirt ($78); Dream Catcher ($26); Free People Knit Poncho ($62).