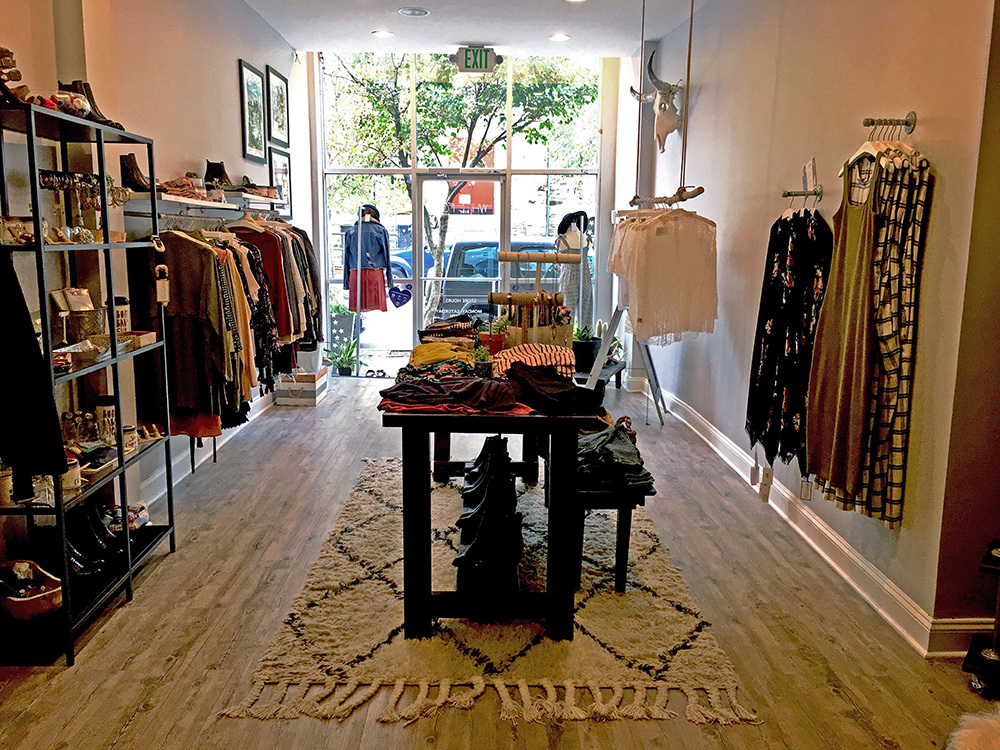 Brittany Miller
The latest addition to Hampden's burgeoning retail row has arrived. Opened in August by Brittany Parry, White Fox Boutique is stocked with women's contemporary apparel and accessories and is ideal for all of the fashion magazine hoarders and trend obsessed. Located on The Avenue—in the same block as The Food Market and Doubledutch Boutique—the store is flooded with cute jumpsuits, denim, and dresses for any occasion. We talked to Parry about the inspiration behind the store, her favorite spots in the city, and her style icons.
What was the inspiration behind starting your own store? 
Ever since I could remember I wanted to open my own boutique. I've always searched for spaces throughout the years, but nothing really felt right. I've lived in the Hampden neighborhood for almost five years now and once I saw this space, it just felt right. The size, location, everything—it all fell into place.
How did you come up with the name White Fox?
White Fox is named after my dog. She is a Pomeranian mix. I'm pretty sure she has some American Eskimo in her too, but everyone would say, "Oh, she looks like a little white fox." I've had her for about 10 years but sadly, I had to put her down a month before the store opened. She lives on through the store. She used to travel with me everywhere. For the grand opening I partnered with BARCS, and gave some of the proceeds towards their charity. I hope to do that throughout the years. It's all about giving back.
How would you describe White Fox in one sentence?   
It's like shopping in your best friend's closet—no matter what your style is, you'll be able to find something.
How would you describe your target customer? 
The women who shop in my store are not afraid to wear certain things, know what's trending, and aren't afraid to  mix and match styles.
What is your favorite item or line in the store? 
I really like the brand Sage the Label. I feel like they do a really good job of mixing day and night. They kind of have more of a bohemian feel, but they also have things you could totally go out in. I also love our jean line "Just Black Denim." They have the most amazing fit.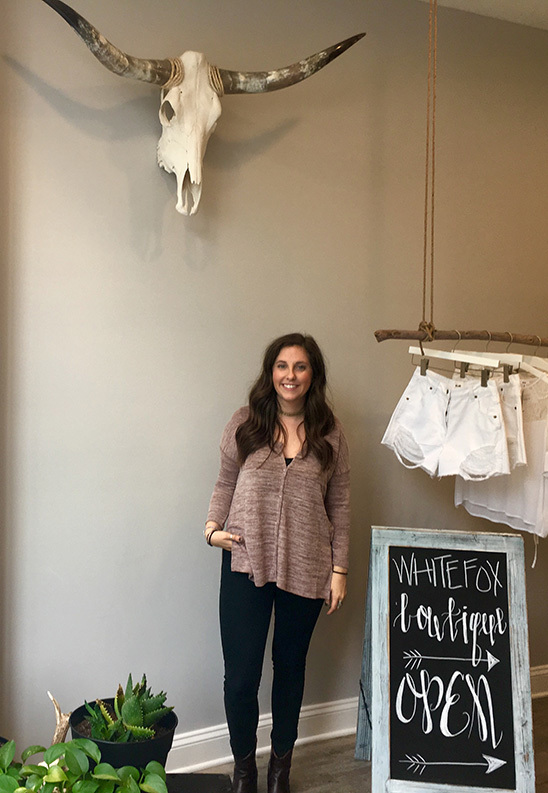 Where is your favorite hangout spot in the city?  
Hampden! The Food Market is great, Frazier's On the Avenue, and Zissimos, which is next door to us is amazing! It's all local people and they're down to earth, you can just go in there and watch the Ravens game and chill.
The best thing about Hampden? 
The people. I know I'm the new kid on the block, but so many people have stopped by, introduced themselves, helped me when I needed things from sweeping the front to helping hang things. Everyone has been very neighborly, which is amazing. In a neighborhood like this, where there are a lot of small businesses, I feel like they could have been very catty and stand offish towards me, but I can tell they really want me to succeed in the neighborhood.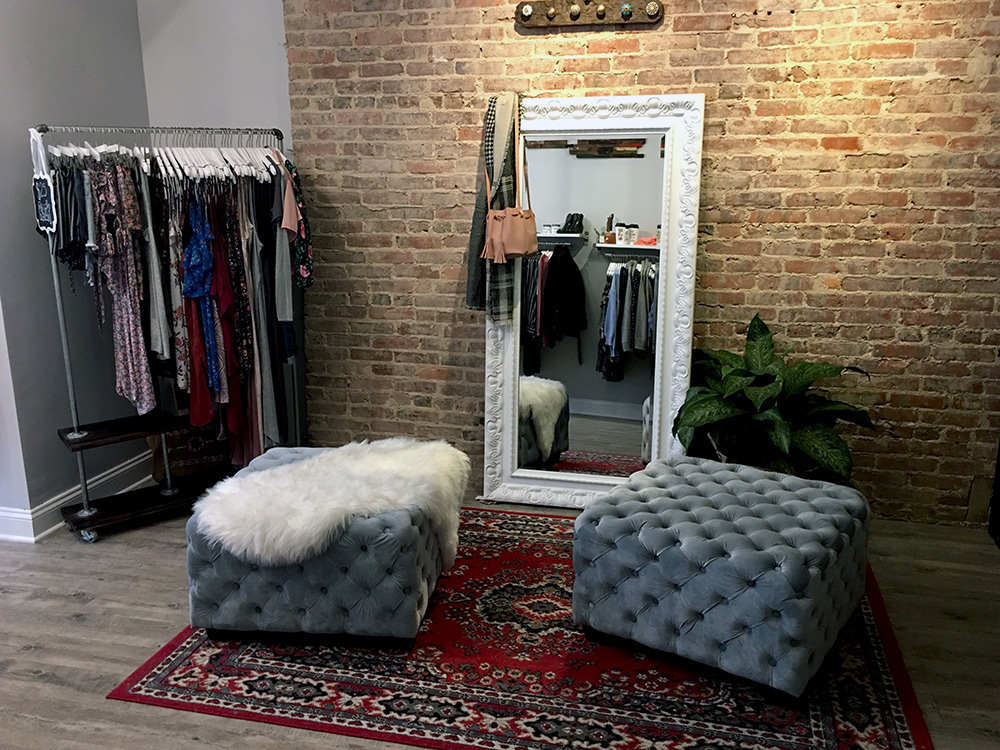 Who is your style inspiration?  
I really love Shay Mitchell. Mary-Kate and Ashley, of course, because they're so cool, and Twiggy back in the day.
What is your favorite fashion trend right now? What is your least? 
My favorite fashion trend right now is probably bell sleeves and my least favorite is tassel earrings. I know everyone loves them and we've had a few smaller ones in the store, but it's just something I can't get behind.
No outfit is complete without . . . ?  
A good handbag.
What is the last thing that you splurged on?  
This store! I haven't bought anything since I got the store.
How does White Fox differ from other stores? 
It is a place that is on top of the trends, and encouraging people to try them. I want to have pieces that are unique to the store. People are more conscious about what they are spending their money on, and if something is a little different, I feel like they'll be willing to spend a little extra to get something for themselves.   
Our top picks: