Away We Go
Hit the road for these idyllic Eastern Shore escapes.
---
---
You bemoan its weekend traffic jams, but consider this: Route 50 makes the perfect portal for exploring the length and breadth of the enchanting Eastern Shore. Boardwalks and beaches lined with sunbathers aren't the only endgame for Bay Bridge summer travelers. Think quiet country roads, out-of-the-way inns, vibrant small towns, farm-to-fork dining, community crab feasts, and paddle trips on a lazy river. Take the route we love to loathe, but feel free to hop off. Follow any of these 10 U.S. 50 escapes—along rural routes and through lively towns—to discover the heart of Delmarva country.
Tea and Artistry Chestertown and Rock Hall
Exit: At Queenstown, dodge the reef of retail outlets separating U.S. 50 and 301, following the latter to Route 213. Head north. Passing cornfields and country markets, you'll travel through one historic courthouse square (Centreville) before reaching another (Chestertown). Arrive: For First Friday, peruse Chestertown's monthly mercantile weekend-welcoming party, when shops stay open late. First, silence your hunger pangs with rich cream-of-crab soup, chicken and dumplings (the owner's grandma's recipe), and other comfort food at Lemon Leaf Cafe (337 High St., 443-282-0004). Now you're ready to browse the brick-lined heart of Chestertown, a newly anointed arts and entertainment district. The Carla Massoni Gallery (203 High St., 410-778-7330) features works by talented local artists. Acclaimed painter Marc Castelli's exhibit Chesapeake Bay Log Canoes-Workboats-Watermen (June 25 to July 11) will include depictions of these so-called canoes—sleek vintage sailboats that still race on Eastern Shore rivers every summer. Stay: In a water-view room at the Osprey Point Inn (20786 Rock Hall Ave., Rock Hall, 410-639-2194), an elegant B&B/restaurant/marina where your nearest neighbors are fish hawks and slumbering sailboats. Don't Miss: Chestertown's Saturday morning Farmers' and Artisans' Market in Fountain Park (8 a.m.-12 p.m., 410-778-0500), where vendors sell everything from local peaches and scrumptious scones to fresh-cut flowers and handmade soaps. Explore Chestertown's Colonial roots with a two-hour sail aboard the schooner Sultana (105 S. Cross St., 410-778-5954), which replicates a vessel the Royal Navy used to enforce the law that Chestertown famously flouted. In 1774, tax-weary colonists dumped a shipload of British tea into the Chester River, an event still commemorated annually.
Celebrating the Dog Days in Delaware Lewes and Milton
Exit: Use Route 404 to transect the heart—and soul—of the Eastern Shore. En route, admire the Shore's longest river, the Choptank, at Denton and savor its signature dish, barbecued chicken, at the Kiwanis Club Stand of Bridgeville (Routes 404 and 16, 302-349-0945) west of Bridgeville, Del. Arrive: Via Business Route 9 in lovely Lewes, a bit of Cape Cod on Delaware Bay. Ease into the weekend and out of traffic zombiedom with dinner at The Gate House of Lewes (109 W. Market St., 302-313-5912), a French-inspired bistro that keeps continental hours on weekdays (serving until 1 a.m.). Try the crispy Brussels sprouts (really). Stay: At Dogfish Inn (105 Savannah Road, 302-644-8292), a canal-side motel handsomely retro-ized by the folks at Dogfish Head Craft Brewery. Borrow a book from the lending library (courtesy of San Francisco's City Lights Bookstore), burrow into a comfy platform bed, and let your dreams unfurl like a Kerouac manuscript. Don't Miss: Guest-only perks at Dogfish Inn, including preferred reservations for brewery tours and brewpub dining. Start your day with a spinach lavender omelet at Nectar Cafe & Juice Bar (111 Neils Alley, 302-645-5842), a funky eatery serving breakfast, lunch, and dinner. Sample deliciously kicky combinations of fruits, veggies, and herbs fresh from the juicer. Head to Milton and tour Dogfish Head Craft Brewery (6 Cannery Village Center, 302-684-1000). Enjoy beer tastings and the campus's gigantic steampunk "tree house," which debuted at the Burning Man festival. At home games, watch the Base Ball Club ( 302-645-7670, historiclewes.org/education/base-ball) play baseball 19th-century style—no gloves, underhand pitches—at The Villages of Five Points (17314 N. Village Main Blvd., Lewes). Leave time to shop downtown Lewes (a must) and bask on the town beach.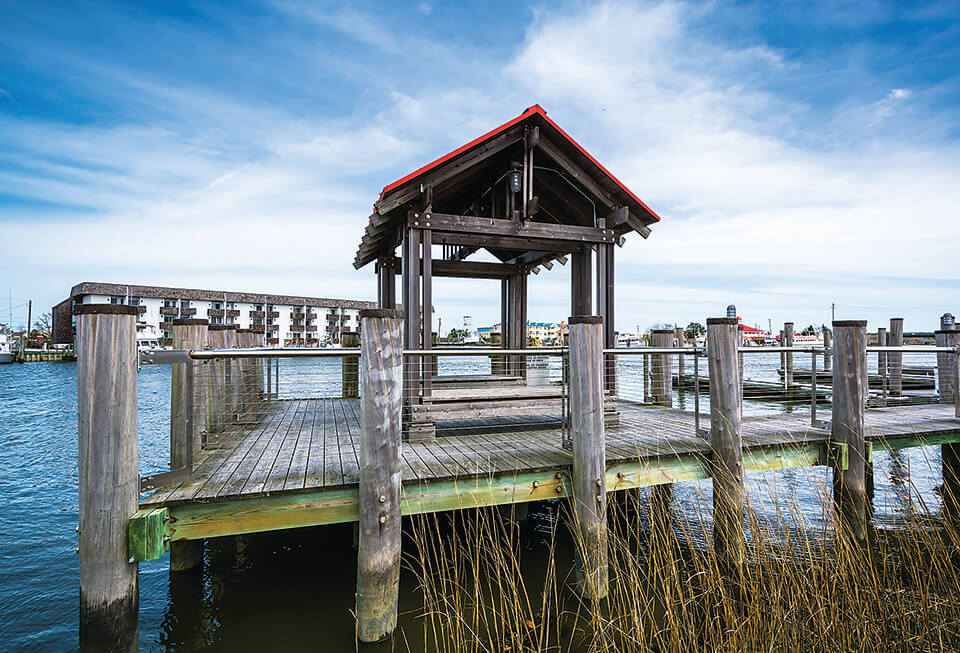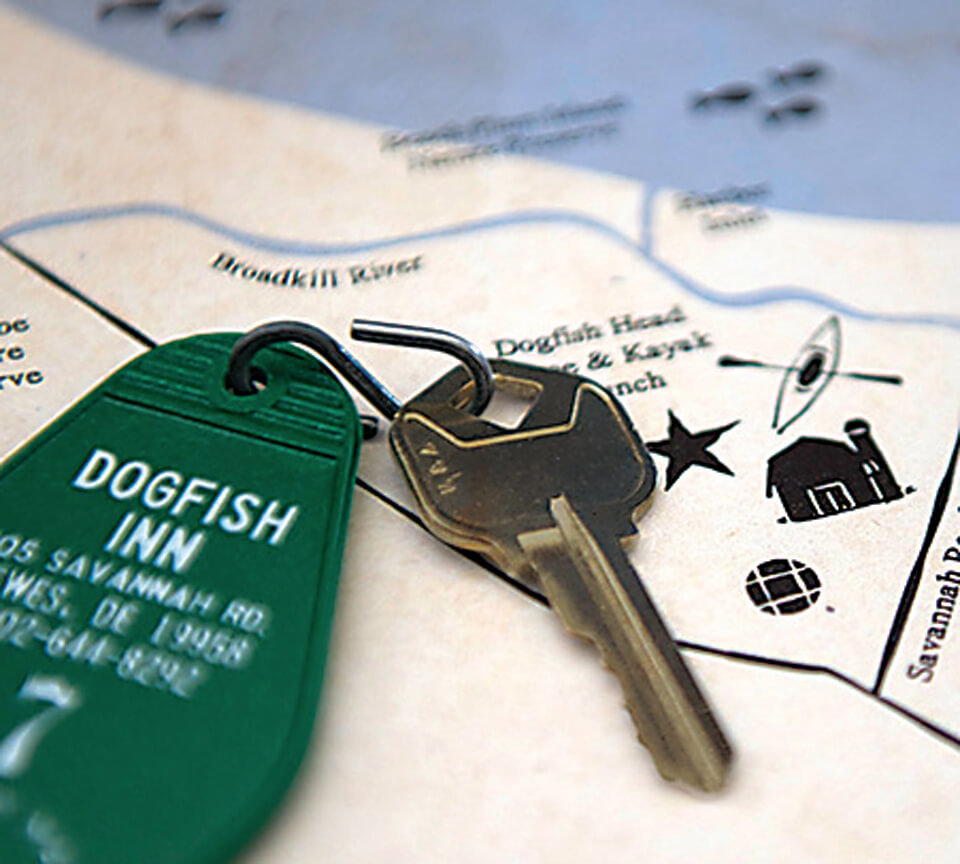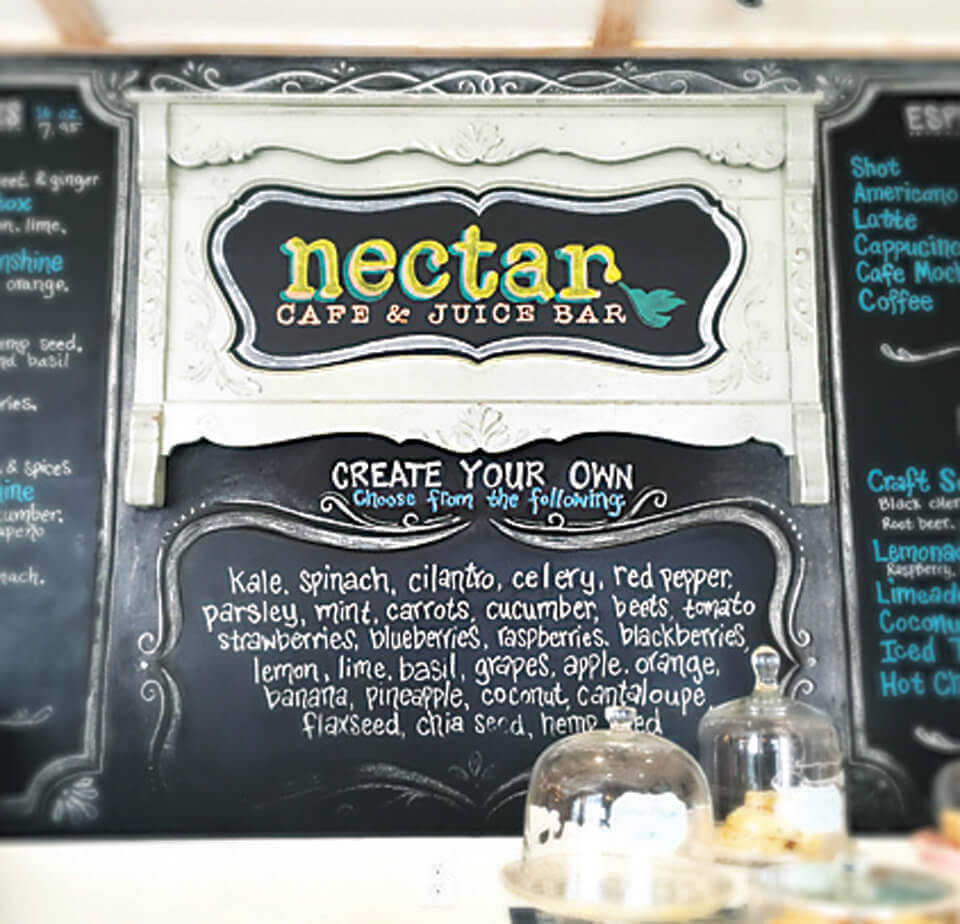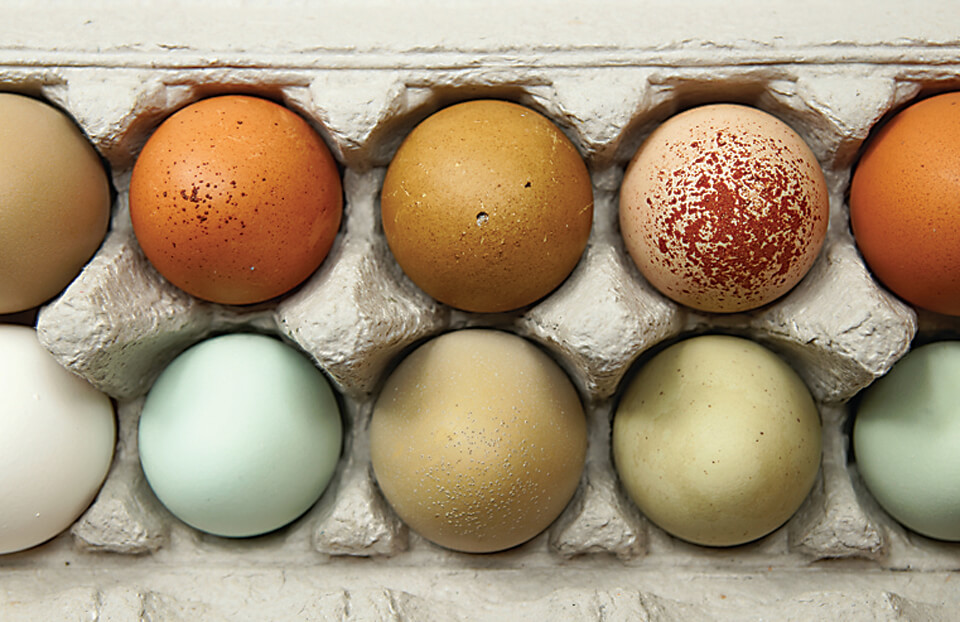 Walk This Way Easton
Arrive: Via Dover Street and head straight into the historic heart of this arts-oriented town, which celebrates the Eastern Shore in its food, music, shops, and galleries. Stay: In one of the newly renovated guest rooms at the landmark Tidewater Inn (101 E. Annapolis St., 410-822-1300), beloved by generations of travelers, outdoorsmen, celebrities, and giddy wedding guests. The clubby Hunters' Tavern remains a favorite happy-hour gathering and gossip spot. Dine: At a foodie favorite, the Bartlett Pear Inn (28 S. Harrison St., 410-770-3300), where the chef showcases locally sourced ingredients as well as anyone on the Eastern Shore. Called an "edible Eden" by one diner, this small restaurant's limited seating is in big demand. Try the house-made pappardelle, anything bearing the word "truffle," and the inn's iconic pear tart. Don't Miss: The city-caliber Academy Art Museum (106 S. St., 410-822-2787), where visitors can admire exhibits by up-and-coming local artists and occasional little gems—a Canaletto etching, a Picasso aquatint, a Miró lithograph—in the permanent collection. Easton is made for walking. Enjoy the seclusion of the boxwood-fragrant gardens at the Talbot Historical Society Museum (30 S. Washington St., 410-822-0773).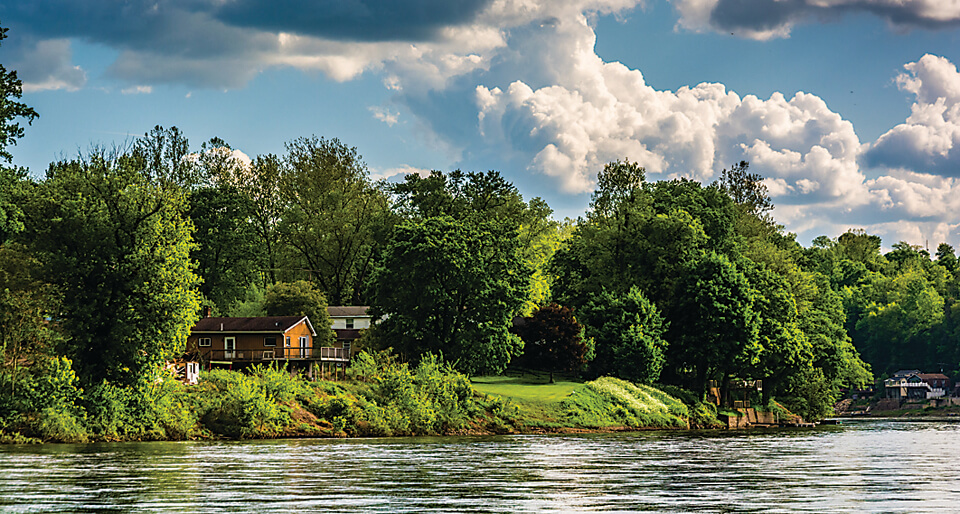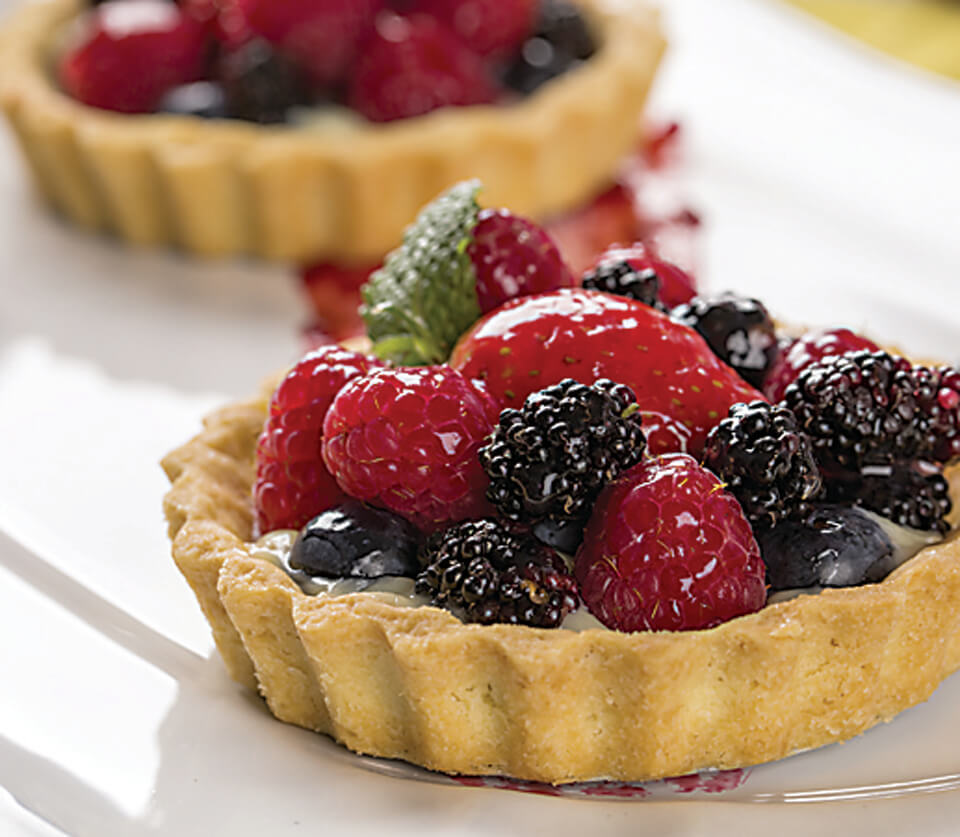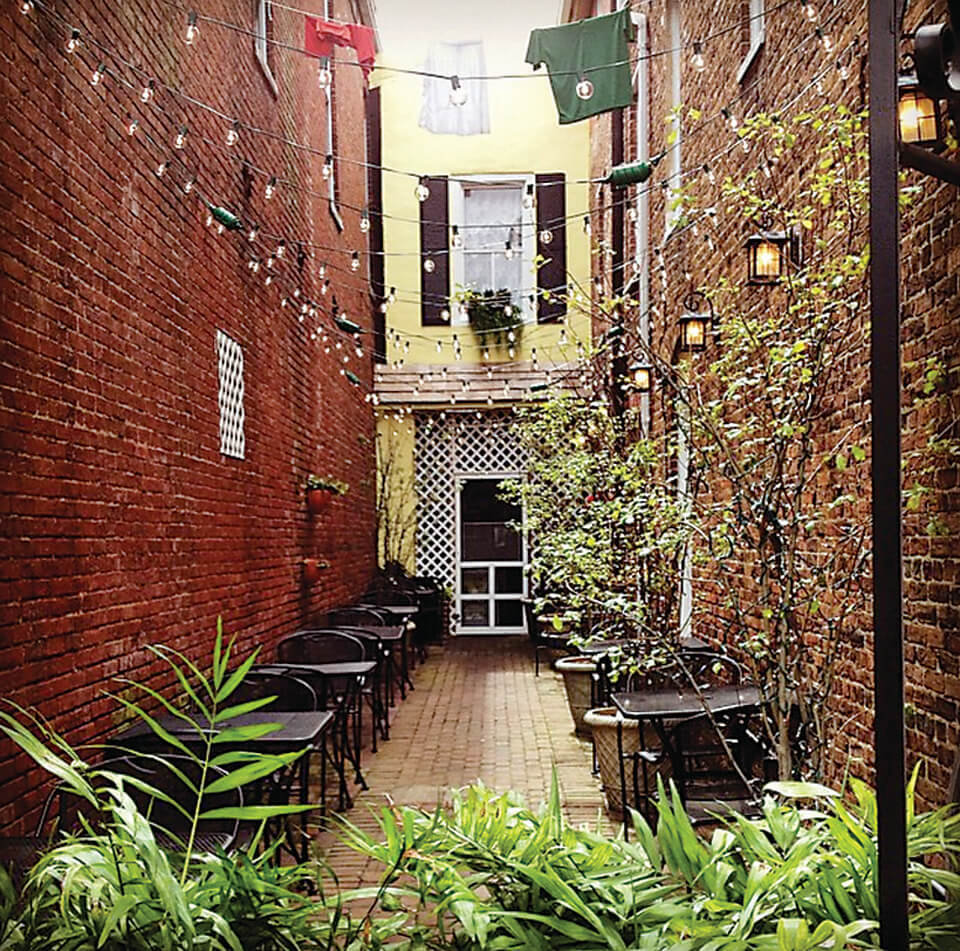 That Genteel Feel St. Michaels and Oxford
Exit: Route 322 cuts through Easton and hits Route 33, which winds along a peninsula lined with old farms, new developments, and imposing waterfront mansions. Your first stop is the irresistible—if touristy—town of St. Michaels. Arrive: Prepared. Reservations are strongly advised in midsummer, when spontaneity may spell disappointment. Try Theo's Steaks, Sides & Spirits (407 S. Talbot St., 410-745-2106), an intimate steak house with a free-ranging, Southern-influenced menu. Someone should order steak, but don't overlook seafood (shrimp and cheddar grits), veggies (fried green tomatoes), or craft cocktails. Stay: In the heart of town at Five Gables Inn & Spa (209 N. Talbot St., 410-745-0100) and decompress with a stress-busting massage or sea-salt body polish. Comprising three 19th-century buildings, the B&B offers luxurious rooms, a spa, a sauna/steam room, and indoor pool. Don't Miss: Downtown shops, purveyors of jaunty clothing, nautical antiques, and artisanal everything. Housed in a historic mill, Lyon Distilling Co. (605 S. Talbot St., #6, 443-333-9181) sells small-batch rums and whiskeys, including a smooth-sipping Maryland rye. Visit the mill's two other nearby tasting emporiums to sample craft ales at Eastern Shore Brewing (605 S. Talbot St., 410-745-8010) and reds, whites, and Gollywobbler sweet wines at St. Michaels Winery (609 S. Talbot St., 410-745-0808). On your way home, make a scenic side trip. Take Route 329 East, follow signs for the Oxford-Bellevue Ferry (Bellevue, 410-745-9023), and cross the peaceful Tred Avon River into the 17th century. Oxford is the dowager duchess of Talbot County: venerable and staid. Its oldest house, Byberry (built in 1695), still stands on the grounds of Cutts & Case Shipyard (306 Tilghman St., 410-226-5416), a custom builder of classic wooden sailboats.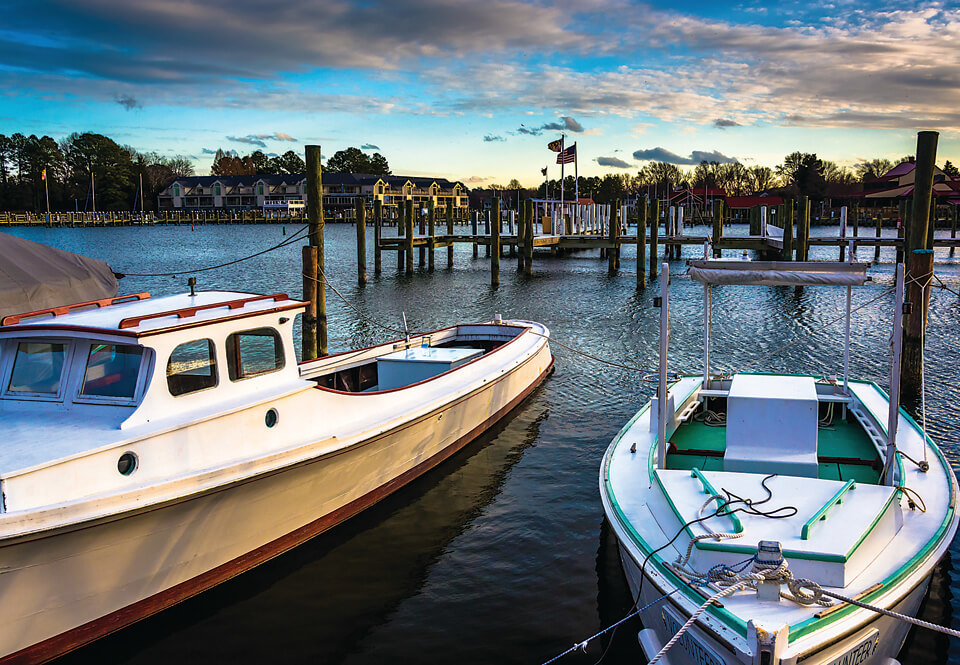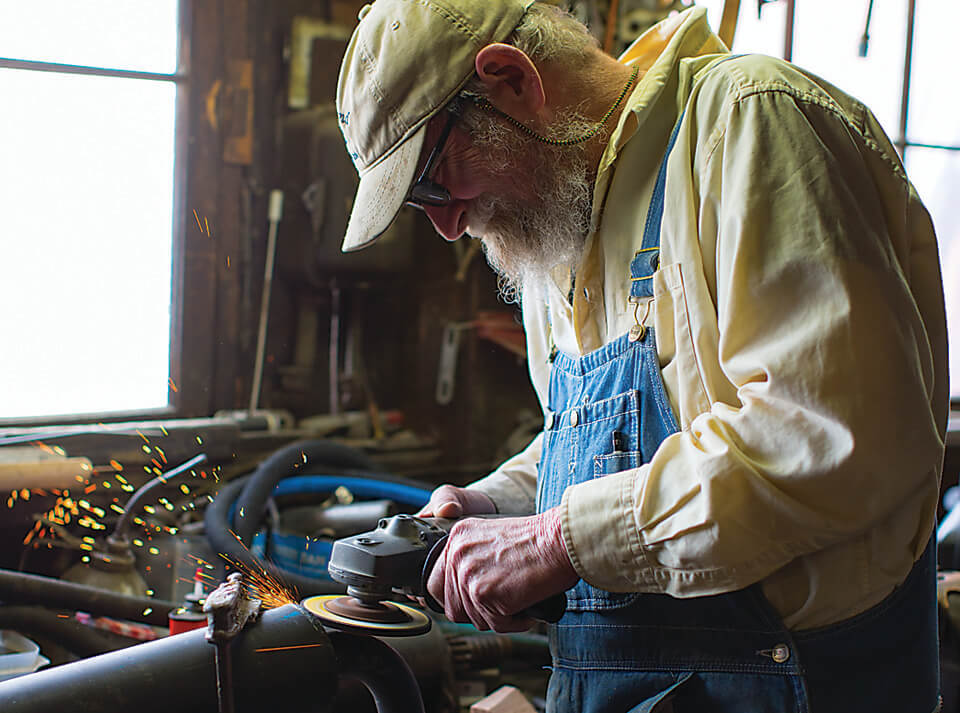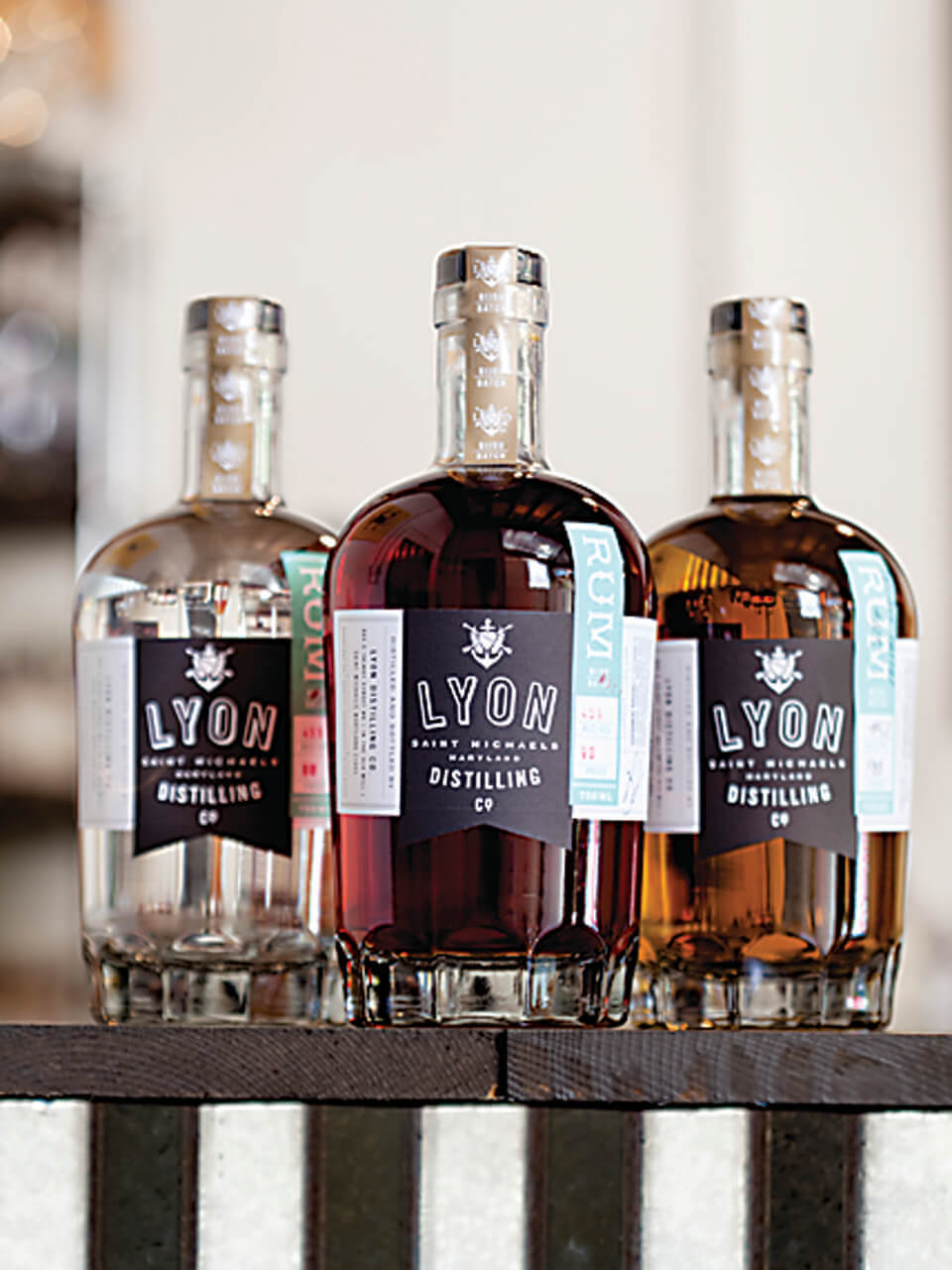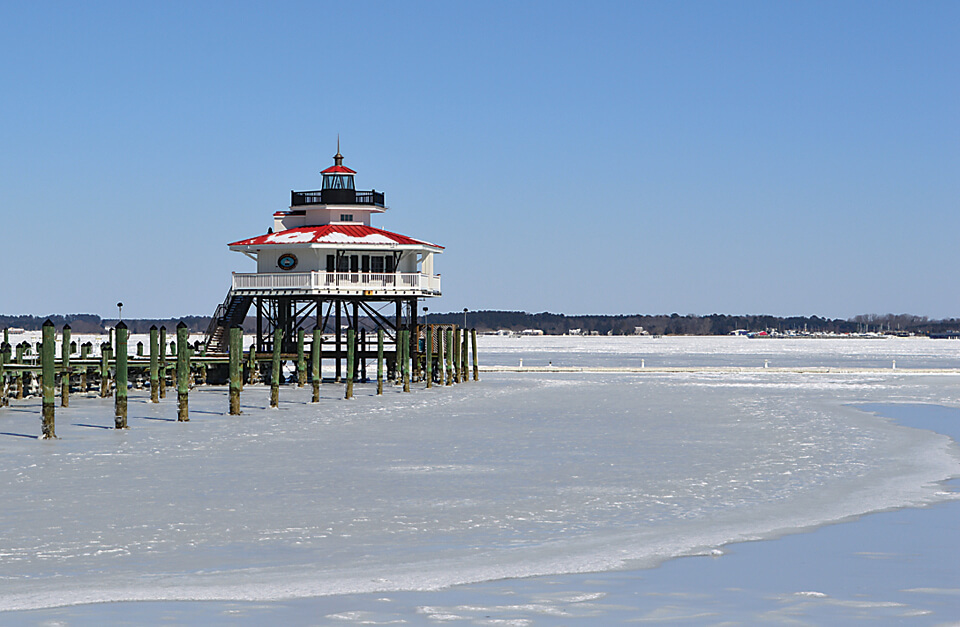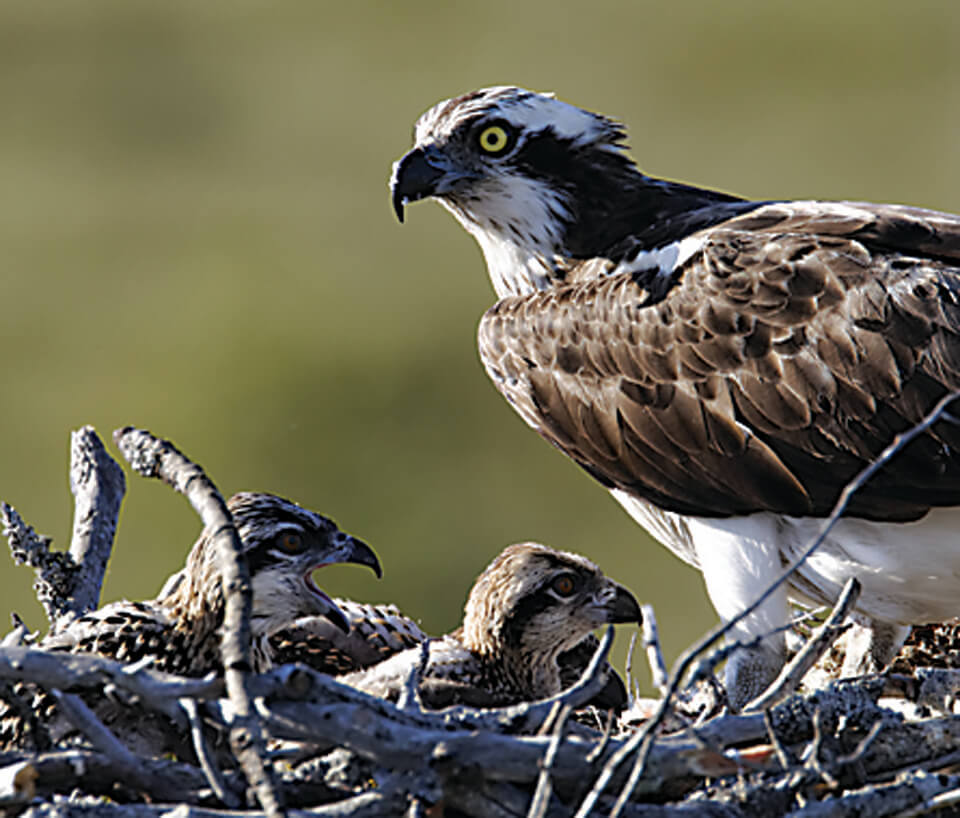 JaM Sessions
Uh-oh! Taillights are glowing for miles. What's a Route 50 traveler to do? Try these tips to make traffic jams entertaining.
Rearview Mirror Game
Observe motorists' mirror décor. Score by letter: A for air-fresheners, C for crystals, K for Kokopellis or dream-catchers, T for team memorabilia, and Y for fuzzy dice. Parking passes (wildcards) earn a letter of your choice. First player to spot a trinket earns that trinket's letter. First to spell TACKY wins.

ICE ICE Baby
Soothe restless passengers
with In-Car Entertainment (ICE). Load your favorite flicks on a portable hard drive and stream them via phone or tablet to rear-seat monitors. If the family truckster isn't tricked out for video, install an aftermarket system.

Infotainment
For multitaskers and restless minds, extended travel time can be educational. Load your audio device with podcasts or shows such as NPR's TED Radio Hour (inquiring minds), Game of Thrones (fantasy geeks), or the locally produced The Digression Sessions (comedy lovers).
Can We Talk?
Why text when you can carry on a conversation? Try it!
A Renaissance Cambridge
Arrive: Over the Choptank River bridge (U.S. 50) and head for Sailwinds Park (200 Byrn St., 410-228-7245), Cambridge's waterfront welcome center, playground, and concert venue. Cambridge, a Colonial port known for its tobacco plantations, fell on hard times as the tobacco market declined. But the city has transcended its hardscrabble days to become a trending destination for 21st-century travelers. Stay: At the cornerstone of Cambridge's renaissance, the 400-room Hyatt Regency Chesapeake Bay resort hotel (100 Heron Blvd., 410-901-1234), a vast luxury golf resort, spa, and marina overlooking the river. Enjoy the resort's high-end dining and amenities, but save time to explore downtown Cambridge, too. Dine: Chez chef Patrick Fanning, who operates a small-but-growing empire of eateries, including Stoked (413 Muir St., 443-477-6040), where the pizzas are innovative and the award-winning wings can be dunked in a small army of sauces, from Old Bay to a Thai peanut-curry with blackberry gastrique. Don't Miss: Maritime attractions at Long Wharf Park (High and Water streets) near the municipal yacht basin. Tour the screwpileChoptank River Lighthouse (410-463-2653) and set sail aboard Nathan of Dorchester (Saturdays, 410-228-7141), the baby of the Chesapeake's dwindling skipjack fleet.
Of Waterfowl & Watermen Blackwater National Wildlife Refuge and Hoopers Island
Exit: From Cambridge, follow Routes 16 and 335 for a ramble through rural Dorchester County to one of the mid-Atlantic's most ecologically diverse wildlife refuges. Quaint crossroads, mossy churchyards, and endless farm fields enrich the scenery. Arrive: At Blackwater National Wildlife Refuge's instructive Visitor Center (2145 Key Wallace Drive, Cambridge, 410-228-2677) before exploring the 28,000-acre preserve's hauntingly beautiful marshes and Seussian loblolly pine groves. See bald eagles— Blackwater harbors nearly 30 nests—soar above. Binge-watch ospreys and eagles on nest cams. Drive or bike the paved wildlife observation trail, or consider a guided kayak tour with Blackwater Paddle and Pedal Adventures (2524 Key Wallace Drive, Cambridge, 410-901-9255) that puts you close to resident ducks, herons, and other waterfowl. Stay: Book a week in a waterfront rental from Eastern Shore Vacation Rentals (16 N. Washington St., Ste. 102, Easton, 410-770-9093), where properties range from cozy cottages to multifamily mansions with outdoor pools. On cook's night out, feast on broiled crab cakes, the Hoopers Island Combo (crab cake, ham, fried chicken), and other local dishes at Old Salty's (2560 Hoopers Island Road, Fishing Creek, 410-397-3752), an out-of-the-way seafood institution beloved by locals and travelers. Don't Miss: Vestiges of local history, including Old Trinity Church (1716 Taylors Island Road, Church Creek, 410-228-2940), a still-active 17th-century house of worship restored to architectural glory, and the old Bucktown Village Store (4303 Bucktown Road, Cambridge, 410-901-9255), where Dorchester native Harriet Tubman famously risked her life protecting a fellow slave.
Bears and Birds Salisbury
Arrive: U.S. 50 leads to the "Capital of the Eastern Shore," a diverse city of some 30,000—plus college students—midway between Ocean City and the Chesapeake Bay. Enjoy riverside parks, a popular zoo, craft brews, and minor league O's baseball. Stay: In a spacious room at Courtyard by Marriott Salisbury (128 Troopers Way, 410-742-4405), minutes north of downtown on the city's boulevard of chain restaurants, U.S. 13. Amenities include an indoor pool and a Starbucks-serving bistro. Dine: Indulge in the best of the Shore's largest city. Head to Main Roots Coffee (111 W. Main St., 443-944-9789) for lattes and smoothies crafted by convivial baristas or brewpubs such as Evolution's Public House (201 E. Vine St., 443-260-2337) for top-notch burgers and home-brewed ales. There's also farm-to-table-inspired Sobo's Wine Beerstro (1015 Eastern Shore Drive, 410-219-1117) for wine-paired dishes like rockfish risotto. Night owls will enjoy Headquarters Live (115 S. Division St., 443-358-5329) for hot bands in a repurposed firehouse, andThe Brick Room (116 N. Division St., 443-358-5092) for late-night eats and craft beers. Don't Miss: Green spaces, such as Riverwalk Park, a scenic downtown promenade; Salisbury Zoological Park (755 S. Park Drive, 410-548-3188) with its adorable Andean bear cub, Alba; and Perdue Stadium ( 6400 Hobbs Road, 410-219-3112), home field of Salisbury's boys of summer, the Orioles-affiliated Delmarva Shorebirds.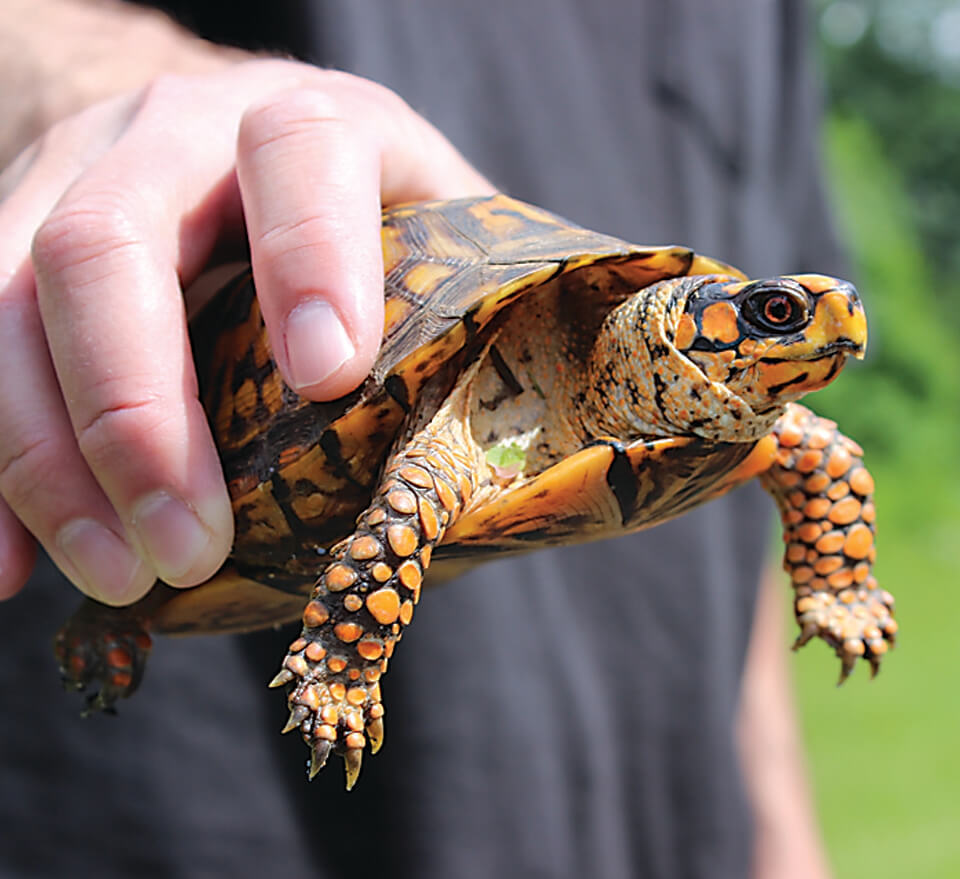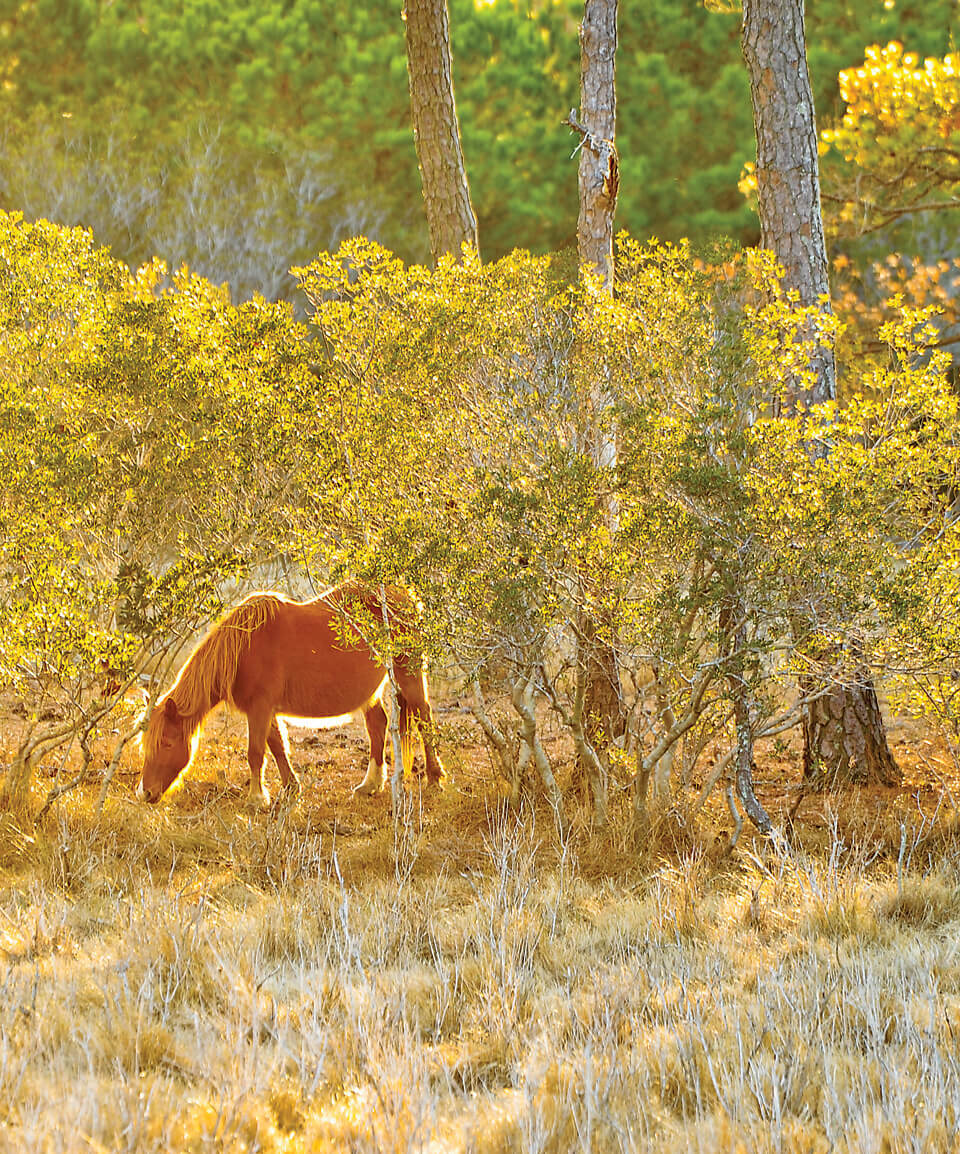 King Crab and the Queen's English Crisfield, Princess Anne, and Smith Island
Exit: Follow U.S. 13 South to Princess Anne, an 18th-century town that prizes its historic homes. From here, take routes 13/413 to Crisfield, the Shore's resilient seafood port, or take Route 363 to several prime bird-watching reserves at Deal Island, a sleepy fishing community. Arrive: With kayaks and bikes. The marsh-lined water trails at Janes Island State Park (26280 Alfred Lawson Drive, Crisfield, 410-968-1565) and Chesapeake Bay National Estuarine Research Reserve's Monie Bay (Messick Road, Dames Quarter, Deal Island, 877-620-8367) make ideal paddling paths. Reachable only by boats that haul bikes, not autos, tiny Smith Island is best seen by pedal power. Stay: At the centrally located The Alexander House Booklovers' B&B (30535 Linden Ave., Princess Anne, 443-880-6858), offering four literary-themed rooms, an inviting veranda, and—naturally—a well-stocked library. Don't Miss: Crisfield, the self-proclaimed "Crab Capital of the World," where Maryland's favorite crustacean is landed and processed, steamed and served, and celebrated at numerous festivals. In late summer, watch crab-pickers in action at a processing plant during the J. Millard Tawes Historical Museum's Port of Crisfield Walking Tour (3 Ninth St., 410-968-2501). Tackle a pile of steaming blue crabs—or a fresh flounder sandwich—at Linton's Crab House & Deck (4500 Crisfield Hwy., 410-968-0127). Cheer your favorite sidestepper at the Labor Day weekend National Hard Crab Derby, Crisfield's seafood-racing spectacle (410-968-2500). Hop a passenger ferry at Crisfield City Dock (1201 W. Main St., 410-968-1333) for a ride to Smith Island, a cloistered fishermen's community where the local dialect still hints at the island's English settlers.
Rolling on the River Snow Hill and Pocomoke City
Exit: From Salisbury Bypass (U.S. 13), take Route 12 to Snow Hill, a quiet riverfront town from which you can explore the Pocomoke River's otherworldly beauty (or the nearby ocean beaches' temporal attractions). U.S. 113 South makes a leafy run through a state forest to lovely Pocomoke City. Arrive: To a warm Snow Hill welcome. Dining is a cabaret (literally) at Blue Dog Cafe (300 N. Washington St., 410-251-7193), an exuberant eatery noted for its singing servers, live entertainment, local seafood, and homemade desserts. Reservations recommended for Fridays and Saturdays. Stay: On the banks of the Pocomoke at the elegant River House Inn Bed & Breakfast (201 E. Market St., Snow Hill, 410-632-2722) where four guesthouses—including three cottages—are arrayed on a more than two-acre tract that includes an outdoor pool/lounge. Don't Miss: The dark and sultry Pocomoke's unusual fauna and flora. See warblers, herons, and the river's iconic bald cypress trees on one of Pocomoke River Cruises's (112 W. Green St., Snow Hill, 443-365-7599) daily, April through November, pontoon-boat trips, or explore the river yourself in a rental canoe or kayak from Pocomoke River Canoe & Kayak (2 River St., Snow Hill, 410-632-3971). "Steer" a replica steamship, crawl through a real (reassembled) beaver lodge, and greet river otters (scheduled to arrive this summer) at the interactive, kid-pleasing Delmarva Discovery Center & Museum (2 Market St., Pocomoke City, 410-957-9933). The museum/learning center is devoted to local ecology and culture. Next door, grab a design-your-own sandwich or salad at Riverside Grill (2 Riverside Drive, Pocomoke City, 410-957-0622) and enjoy spectacular river views.
From Main Street to Barrier Beaches Berlin and Assateague Island
Exit: Minutes from U.S. 50 via U.S. 113 South, Berlin is quintessentially hometownish: neighborly, picturesque, and irresistible to visitors. It's also situated a convenient eight miles from beautiful Assateague Island. Arrive: On a Thursday night at Burley Oak Brewery taproom (10016 Old Ocean City Blvd., Berlin, 443-513-4647) to sample the cask of the week from one of the shore's top craft brewers. For dinner, pair a Burley Oak on-tap brew at nearby Blacksmith Bar & Restaurant (104 Pitts St., Berlin, 410-973-2102) with a savory house burger or an Eastern Shore Bahn Mi (pulled pork, scrapple, pickled veggies, Sriracha mayo) best savored on the eatery's tree-shaded, twinkle-lighted patio. Stay: Opulently, at the historic Atlantic Hotel (2 N. Main St., Berlin, 410-641-3589), where Victorian décor meets flat-screen TVs and Wi-Fi. A fixture since 1895, the refurbished hotel offers 17 rooms (plus a cottage outside) and a fine/casual dining cafe. For outdoorsy types, Coastal Camper Rental (410-726-4015) rents a new line of cottages-on-wheels deliverable to Assateague Island campsites. The cute caravans pack a queen bed, couch, table, and storage into a shipshape 16- by 7-foot living space. Don't Miss: Assateague, a barrier island spared privatization when a 1962 storm inundated a nascent development there. See Assateague's famous wild horses roam freely on Maryland's portion of the island, which includes the Assateague Island National Seashore (7206 National Seashore Lane, Berlin, 410-641-1441) and the smaller Assateague State Park (6915 Stephen Decatur Hwy., Berlin, 410-641-2918). Some of the offerings include: swimming, camping, surf fishing, crabbing, canoeing/kayaking, cycling, and nature centers. Hike the Seashore's dunes, marsh, and trails to spot indigenous wildlife from carnivorous "doodlebugs" to majestic snowy egrets.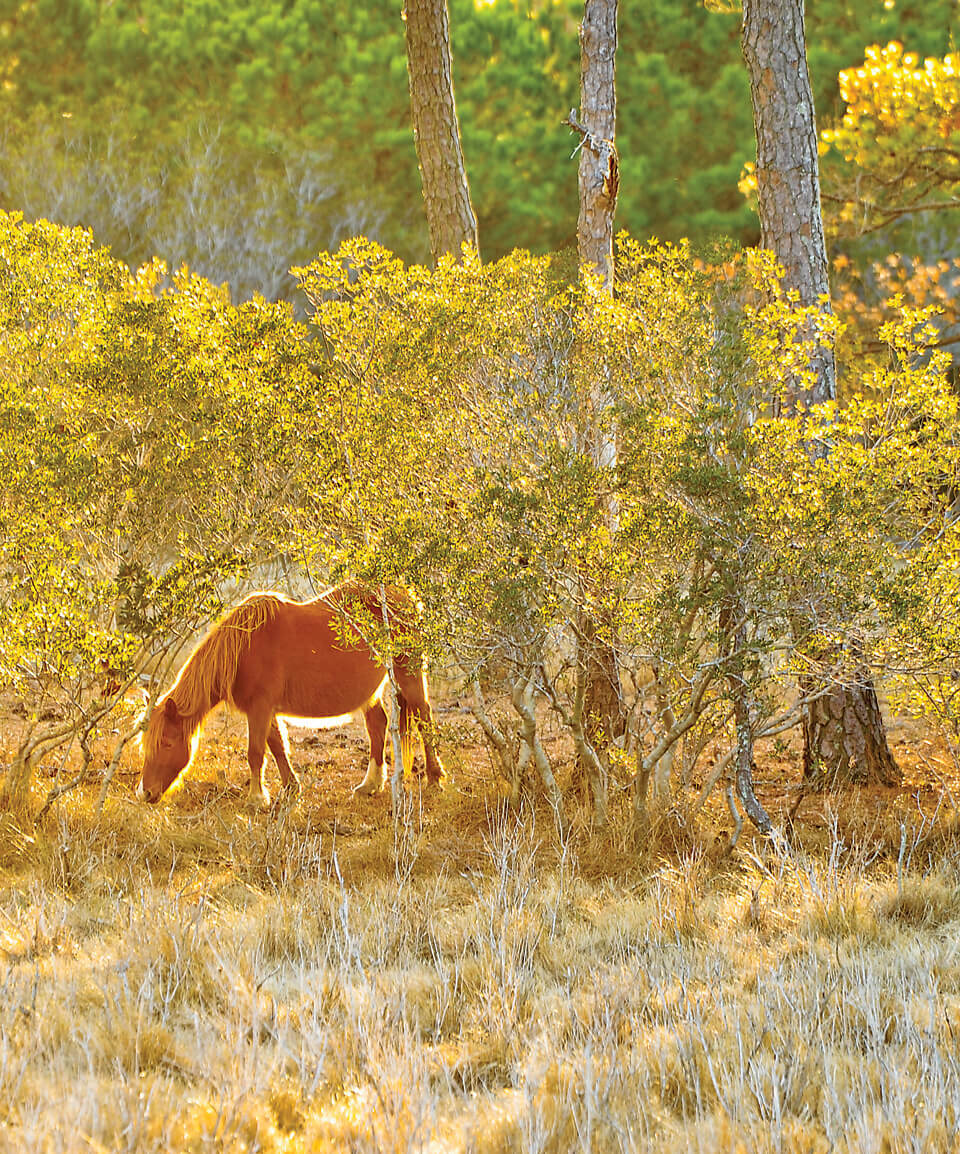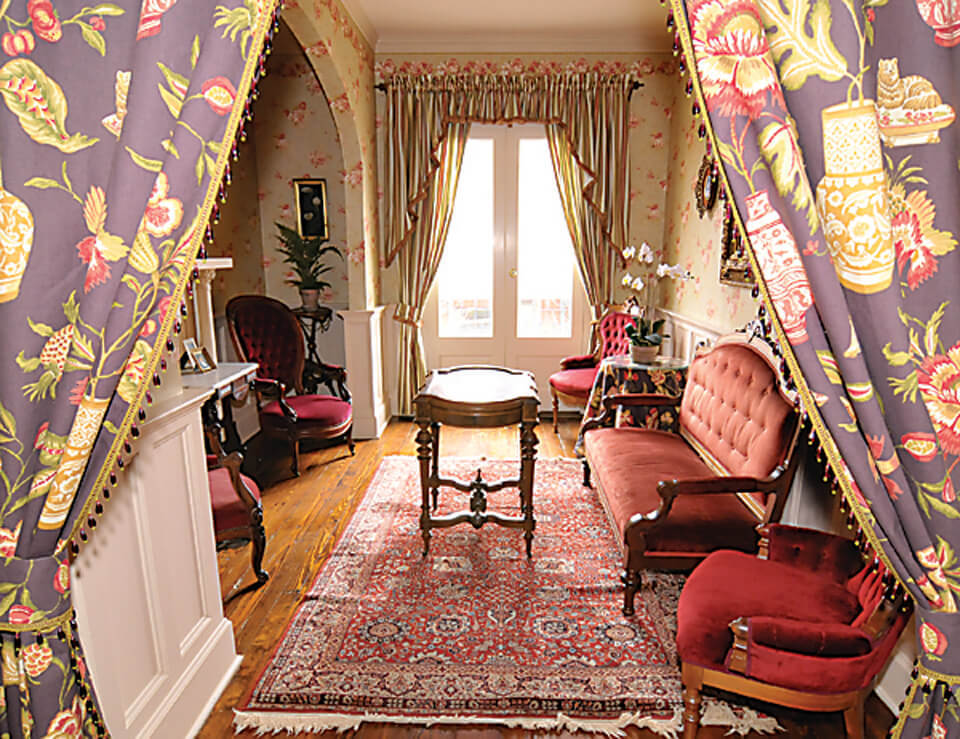 Sweet Dreams
A bakery business flowers on the Eastern Shore.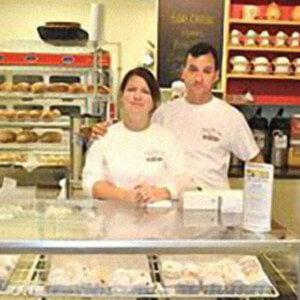 She hailed from the Eastern Shore, he from Southern Maryland. Culinary school brought them together in Baltimore. Today, Gena and David Levy are folding family recipes into breakfast, lunch, and pastry offerings at Bay Country Bakery (2951 Ocean Gateway, 410-228-9111), the Cambridge cafe they've owned for 17 years.
"My grandmother was the cook," says Gena, whose parents owned a farm in Trappe. "I always ended up in the kitchen with her." David remembers watching his grandmother make Croatian nut rolls at the homestead in Leonardtown. The bakery features butter cookies using her recipe year-round.
After attending Baltimore International College, the couple married and moved to New Orleans, where David worked in the pastry kitchen at Commander's Palace. Leaving the bayou for the bay, the Levys settled in Cambridge. When Gena's father mentioned that a beloved bakery was being auctioned, they bought it. The bakery's signature sweet is a tweaked recipe inherited from the previous owners—the "meganut," a doughnut that feeds 12 to 15. "We've taught ourselves a lot," says Gena. With a little help from grandma.