"I'm going to marry you," Shannon told Justin. She didn't usually say "crazy things" on first dates, but she had a feeling they were meant to be. She was right—less than five months later, Justin proposed.
Shannon met Justin through mutual friends on his annual Maryland Trek, a hike and bike across Maryland dedicating each day to a child battling cancer. She loved that Justin was a "great guy doing good for the world," and after a week of texting and phone calls, Shannon agreed to a date.
August 2019 marks one year of marriage for the happy couple, who will celebrate with yet another Maryland Trek. Shannon believes they "serve humanity better together than they do apart." Justin even had "partnership" engraved in Shannon's wedding ring. Whatever life brings, they're embracing it together.
"Smyth was wonderful... Everything felt right," Justin says about his experiences when engagement and wedding ring shopping. "It was very personal and genuine." He and Shannon truly feel part of the Smyth family, saying "Smyth Jewelers is our go-to for gifts on any occasion."
Smyth Jewelers congratulates Shannon and Justin on their first year of marriage and can't wait to help them celebrate even more milestones together.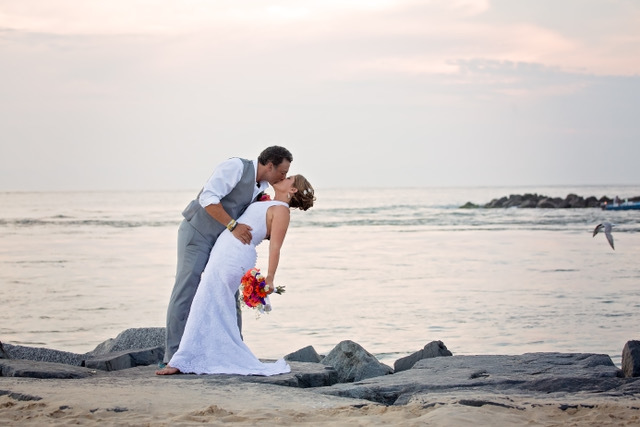 Photos by Jennifer Casey